BodyTite in London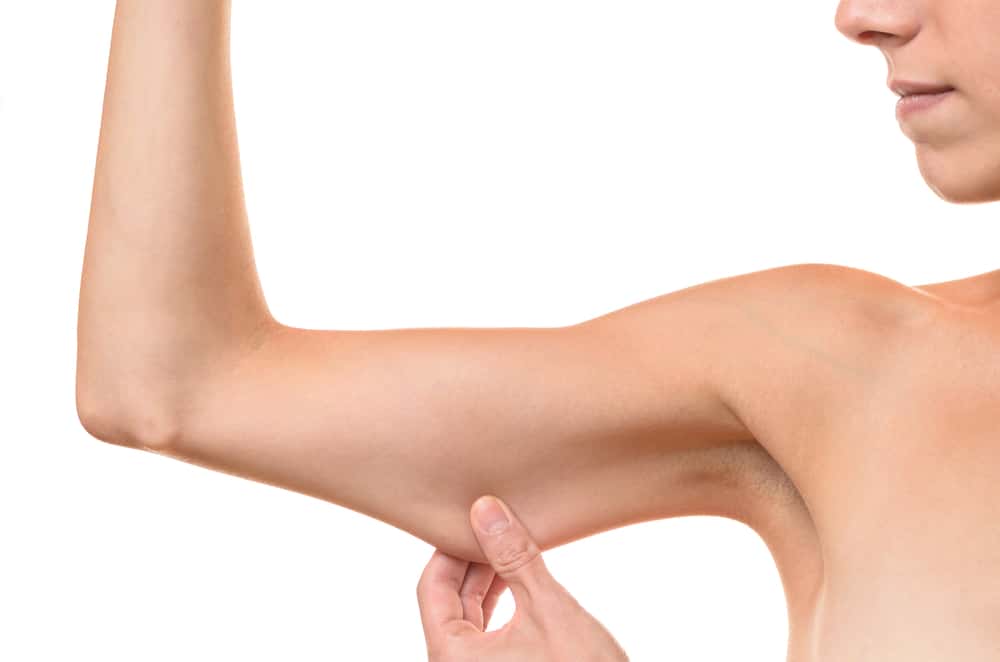 Liposuction is the most commonly performed cosmetic surgery procedure performed in the UK. The proportion of the population suffering from obesity has significantly increased and has become a significant cosmetic concern, as well as placing significant strain on the national health care system. This continuing trend has been accentuated by the rise of social media and has resulted in an increasing proportion of younger, healthier patients interested in liposuction or other body contouring procedures.
The increase in both non-invasive and minimally invasive body contouring procedures such as BodyTite and Morpheus8 has led to body contouring becoming more than just a procedure previously aimed at middle-aged females who have completed their family. There have been a number of revolutionary advancements in the field of body contouring, including the more accessible option of local anaesthesia outpatient treatment and advances in skin tightening techniques without the need for more invasive excisional surgery.
One of the main goals in carrying out a body contouring procedure is to safely remove fat and simultaneously tighten the skin at the same time. On top of this, it is optimal to carry out such procedures under a local anaesthetic in an outpatient setting with minimal bruising and swelling, leading to a quicker recovery and with minimal to no restriction on normal activities of daily living.
Newer forms of liposuction include both laser-assisted liposuction or SmartLipo and ultrasound-assisted liposuction or Vaser Lipo and have been used with varying levels of success. The disadvantage of the Vaser lipo technique is the variable extent to which skin tightening can be achieved, often with a significant risk of skin and soft tissue burns due to the large amounts of thermal energy imparted to the soft tissues. Laser lipo under a local anaesthetic is an ideal body contouring technique for patients with localised fat deposits and good skin elasticity.
The application of radio-frequency energy in medicine is a tried and tested technology used for many decades in many branches of medicine, from varicose vein treatment to use in ophthalmology. Radio-frequency energy delivered via the BodyTite platform significantly improves skin tightening compared with laser skin tightening and ultrasound techniques safely and effectively. With BodyTite and Morpheus8, the radio-frequency energy is applied directly to the target tissues via a specially designed internal probe positioned in the subcutaneous fat and an external probe which makes contact with the skin's surface. This creates a thermal sandwich effect with all the soft tissue in between the internal and external electrodes being treated with radio-frequency energy for maximal skin contraction.
The soft tissue is treated with a very high level of safety. It allows for the efficient delivery of energy to a wide range of body regions affected by mild to moderate skin laxity. It can achieve up to 32% skin contraction with the BodyTite system alone. This compares very favourably with other types of liposuction, which can achieve no more than 15% skin contraction. 
The ability of BodyTite to achieve a substantial skin and soft tissue contraction makes the procedure applicable to a much wider population of potential patients who may not have significant skin laxity severe enough to require a traditional excisional procedure such as an abdominoplasty but if they were to have liposuction alone, then they may develop worsened skin laxity as liposuction is not a treatment for skin tightening.
At Centre for Surgery, the BodyTite procedure is known as a 'treatment gap' procedure. This is a term used to describe the large number of patients who fall into the gap between not having skin laxity bad enough to require a skin excision procedure but not good enough to have just liposuction alone.
There are several areas of the body which are ideally suited to treatment with radio-frequency assisted liposuction or otherwise known as BodyTite. These areas include the arms, the inner thighs, the abdomen, the male chest and the lower face and neck. These are classic areas which do not get optimal results with just liposuction alone. The use of BodyTite leads to greater skin retraction than compared with using traditional liposuction alone. Previously it was common to perform superficial liposuction just beneath the skin aggressively to achieve soft tissue contraction. This technique carried several risks, including lumpiness and irregularity. BodyTite can achieve smooth, consistent and repeatable results with an excellent degree of skin contraction and without any of the risks of superficially performed liposuction.
This is a minimally invasive alternative to other procedures such as abdominoplasty, gynecomastia, arm lift or thigh lift.
This is a suitable procedure for those who wish to not only remove excess skin but also wish to tighten the skin. BodyTite is also appealing to those who do not want to undergo an invasive procedure and do not want to have a long recovery period.
BodyTite bridges an important treatment gap for three groups of potential patients:
(1) Patients who are candidates for an invasive procedure like a tummy tuck but do not wish to undergo such a major procedure.
(2) Patients who are not candidates for invasive procedures but are unable to get obtain satisfactory tightening of the skin with non-surgical methods like cryolipolysis or high-intensity focused ultrasound (HIFU).
(3) Patients who had a previous surgical procedure like a tummy tuck have further skin laxity from ageing, childbirth or weight loss.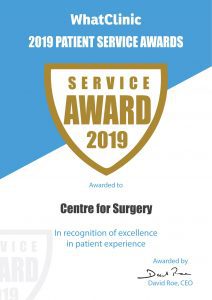 RealSelf Top Doctors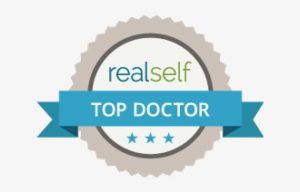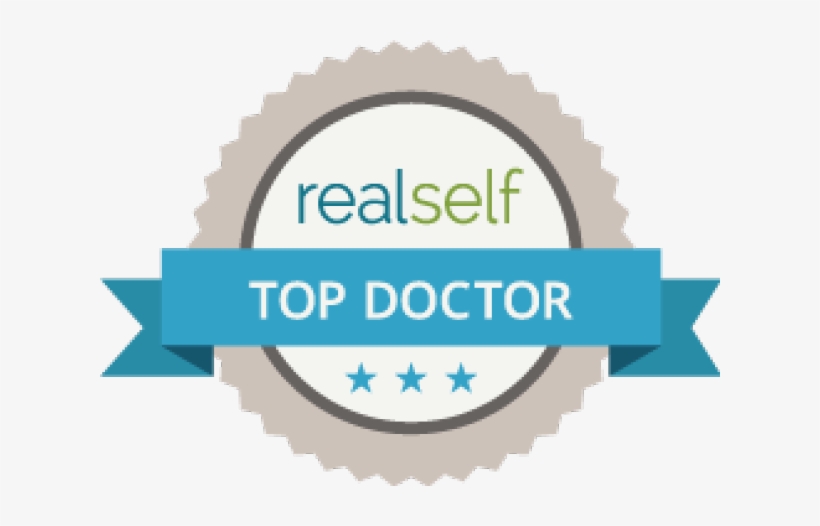 RealSelf top doctor status is awarded to less than 10% of the RealSelf doctor community.  This status is earned by achieving consistently high patient satisfaction (from RealSelf reviews), getting excellent feedback on expert answers to patient questions, and investing significant time in Q&A and other doctor activities. RealSelf top doctors are rated among the very best surgeons in the United Kingdom and USA.
The Royal College of Surgeons of England has an excellent information resource on cosmetic surgery. Our medical aesthetics clinic at 106 Crawford Street was recently inspected and rated by the Care Quality Commission as good across all five domains of care.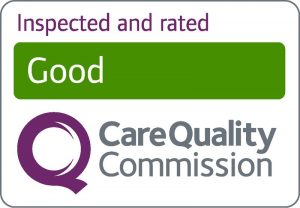 BodyTite before and after
Case 1: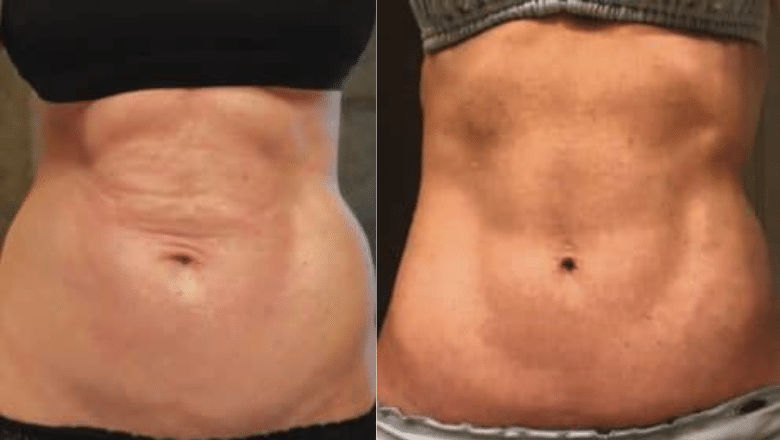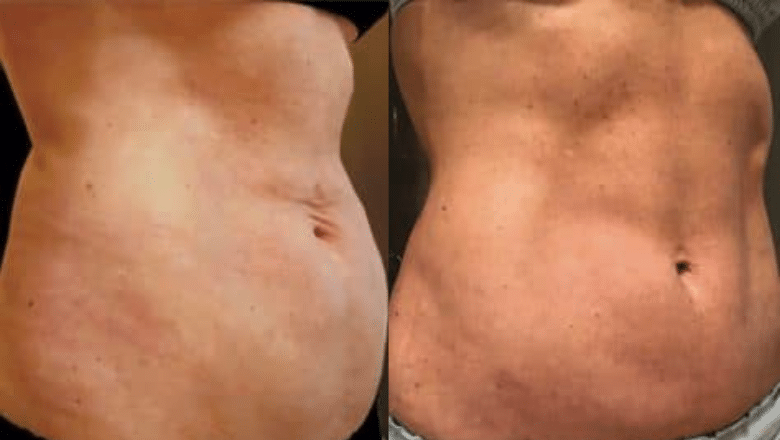 Case 2: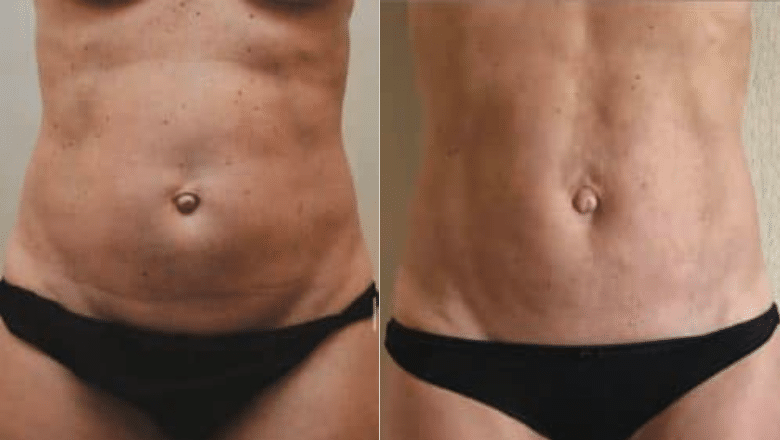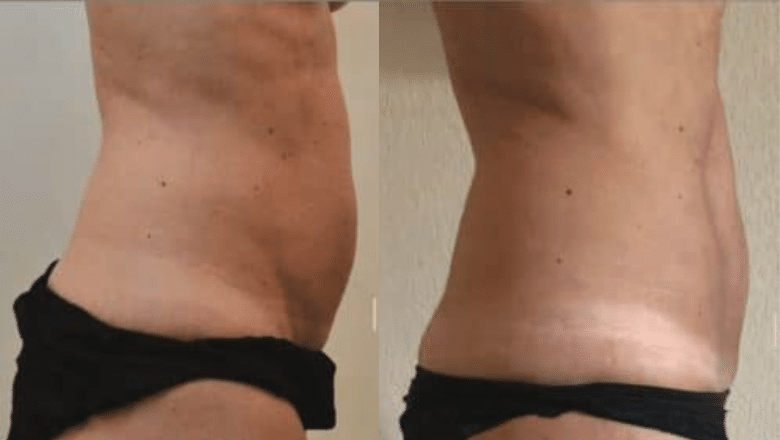 Case 3: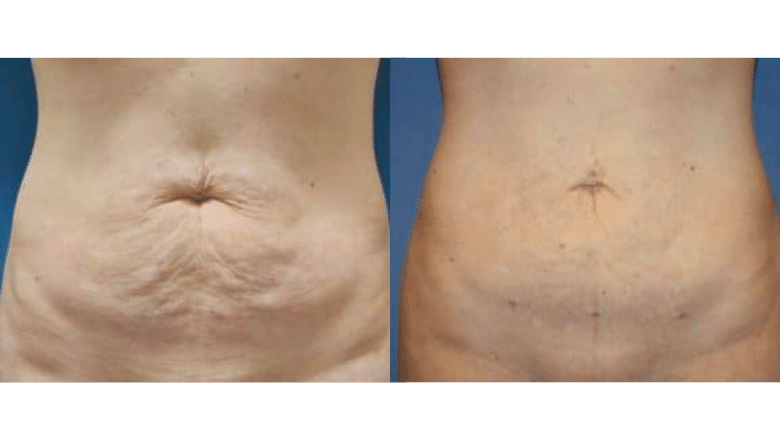 Case 4: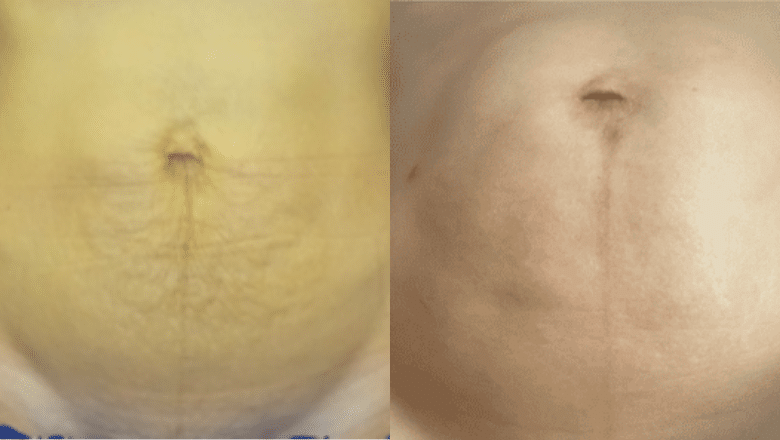 Case 5: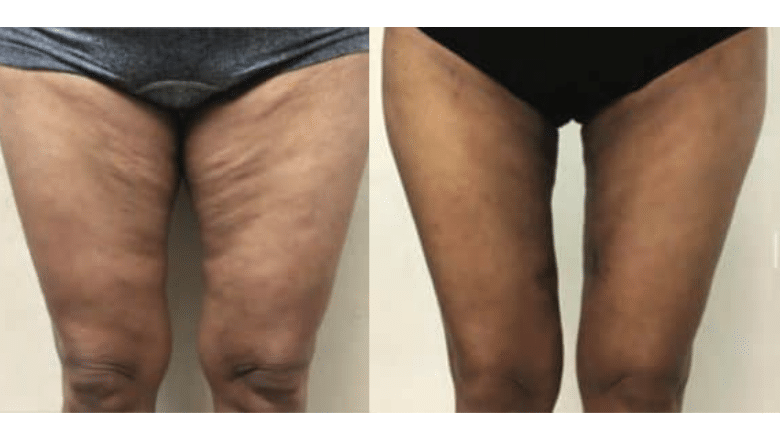 The top plastic surgeons in London
Centre for Surgery has some of the most experienced plastic surgeons in the BodyTite procedure.
Our surgeons are fully trained, board-certified plastic surgeons. Always ensure your surgeon is on the GMC specialist register.
Significant experience in BodyTite and related procedures – liposuction, fat grafting and skin excision. Many cosmetic surgeons are only trained in liposuction and BodyTite. Our surgeons are fully trained in the range of surgical techniques, so you get an objective assessment with an appropriate treatment plan.
We own and manage our surgical facilities. Properly performed liposuction takes time and should not be rushed. Our surgeons perform a maximum of two liposuction procedures in a day. We do not cram 5-6 procedures into one day like other providers. You want your surgeon to be well-rested and mentally and physically sharp to perform liposuction, which is a very physically demanding procedure to get the best results.
Our clinic at 106 Crawford Street was recently inspected and rated as good across all five domains.
Our surgeons live and work in London. We don't work with 'fly-in, fly-out' surgeons. This is very important because whilst your surgeon takes all precautions to minimise complications, complications can and do occur. Our surgeons are readily available to manage any issues if and when they arise.
Amazing from start to finish, the communication was the main thing was fully informed and looked after, on the day of my breast augmentation, the staff were fab and made me feel at ease through out the whole process. Thank you so much.
Mohammed Farid
18/11/2021
I've had such a great experience with excellent advice, care and attention and surgical treatment (gynaecomastia) - I can fully endorse the treatment I have received from Centre for Surgery with absolutely no qualms at all. Brilliant in every way - thank you all so much.
Caroline Thorpe
14/11/2021
Very pleased with my whole experience of having a procedure. Was so nervous about getting treatment and i was reassured and felt so comfortable throughout thanks to the amazing nurses. I definitely made the right decision to have breast augmentation at centre for surgery with dr erel.
Melissa Briggs
08/11/2021
So glad I went with centre for surgery, the whole process went very smoothly from the consultations down to the actual day of the procedure. I was so nervous on the day but the whole team put me at ease and I'm happy with my results as I feel a lot more comfortable wearing certain clothes now. My surgeon was Alberto Di Giuseppe who performed a breast Augmentation on me, and I would definitely recommend as he was very clear on what the outcome of the surgery would be and which size would look the best for my frame.
Couldn't be happier with Dr Tillo work,i had my breast surgery one week ago and so happy with the results so far,all the staff are extremely nice and very supportive,i would definitely recommend their services,thank so much
From start to the finish everything was perfect for tummy tuck surgery. All staff is very friendly and the aftercare has been good. The Doctor and the nurse team was fantastic. I'm so happy...result is amazing. Thank you!!!
This was overall a great experience, all the staff at Centre for Surgery were friendly and put me at ease. It is a nerve wracking thing to go through an op but the staff were so nice. Mr Ertan has got a great team around him. On the day of the operation everything went smoothly to plan, there was no delay or holdups, I had another consultation with Mr Ertan who confirmed what was going to be done and that I was still happy to proceed. I was prepped for the procedure, I met with the anaesthetist who again was really nice and put me at ease explaining his role. After the procedure I woke up with the nurse by my side making sure I was OK and checking on me, I was able to stay in the clinic until I was ready to leave and was not rushed at all. I was well looked after from the start to the point when I was discharged. Post operation I was staying at a local hotel it was so close there was no point in even getting a taxi and I was able to walk back where my partner was waiting for me. I was expecting a lot of bruising to both my eyes but there was very little if any by the time the cast came off after 7 days, I am now at the two week post operation point and it is healing well with no outwardly visible bruising or scaring. The next milestone is a checkup at the 6 week point with my surgeon. If you're thinking of having something like this done I would highly recommend getting in touch with Centre for Surgery.
The staff at Centre for Surgery were very kind and accommodating. They answered any questions I had about the procedure and were constantly checking up on me. A special thank you to Christina for all her support throughout.
I would just like to state the quality of care received from the nurses at Centre for Surgery was beyond the highest level. Sophie takes her patient care to another level beyond words. She always puts me at ease. She is there for me even at awkward hours just when I mostly needed reassurance and she is one of the most compassionate nurses I have come across and demonstrates her passion naturally for caring for others. She totally deserves recognition at its finest and thank you for always being there for me. 😍
Effective skin tightening without long surgical scars
BodyTite is a minimally invasive treatment which uses Radio Frequency Assisted Lipo Tightening to tighten and lift the skin.
This method is generally used to treat the buttocks, stomach, thighs and arms. However, BodyTite can be performed anywhere on the body where there is excess fat and skin.
BodyTite involves the use of a pair of probes – one over the skin and one which will be inserted beneath the skin. This allows the probe to deliver radiofrequency energy to the skin. The probe will melt excess fat, and unlike liposuction, will also tighten the skin.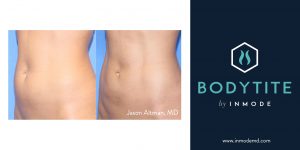 There are numerous advantages to undergoing BodyTite, including:
Performed under a local anaesthetic

Minimally invasive

Can be performed in as little as 15 minutes

More cost-effective than other body contouring procedures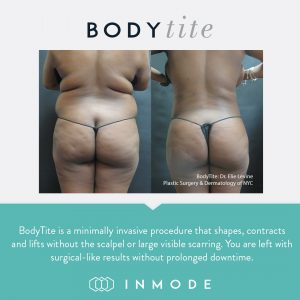 Read testimonials from our amazing patients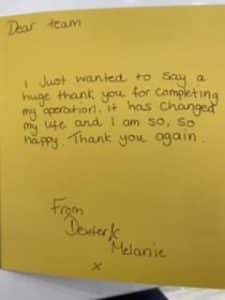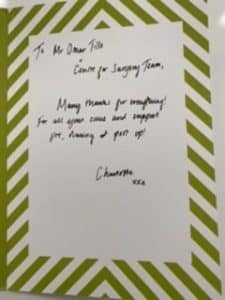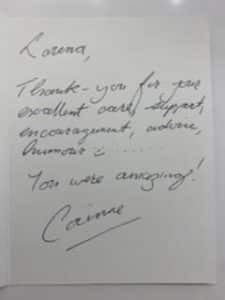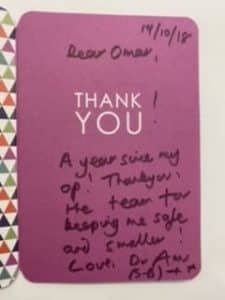 Ideal candidates for BodyTite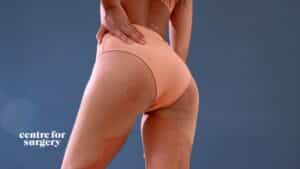 You will be a suitable candidate for this procedure if you:
Have moderate excess skin or fat

Are in good health

Have realistic expectations about what the procedure can achieve 

Are at least 18 years old
The application of radiofrequency energy is a safe and effective technique to achieve tightening of the skin and soft tissues. There are very few barriers to treatment. You may not be suitable if you have any of the following:
Elderly patients with thin skin
Disorders of collagen
Active smokers
Patients taking NSAIDS
Presence of a pacemaker or implantable cardioverter-defibrillator (ICD)
You may not be suitable for this procedure if you have a BMI which is over 30. We recommend that you try and lose as much weight possible through diet and exercise prior to undergoing BodyTite.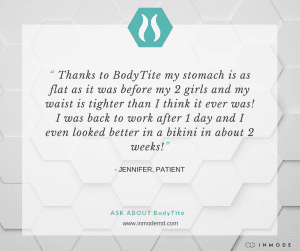 Prior to undergoing this procedure, you will need to have a consultation with one of our surgeons. They will be able to assess whether or not you are a suitable candidate, or whether you should undergo one of the surgical procedures instead. It is important to appreciate the BodyTite is not a replacement for more invasive procedures like a tummy tuck. Rather it complements by being another possible option to achieve skin tightening in less invasive manner. A key aspect for the surgeon is be familiar with the limitations of the BodyTite RF technology and have clear protocols for proper patient selection. Also key is management of patient expectations. BodyTite can achieve up to 35% skin contraction which is significant more than non-invasive methods which can manage 10-15% at best over a number of treatment sessions. Only a full abdominoplasty can achieve 100% skin tightening. Younger patients will have a better response to treatment which is possibly due to tighter organisation of collagen structure in the skin. With non-invasive methods, patient satisfaction is often modest and the results are not predictable. BodyTite does not have the skin tightening power of surgery but it does carry a significant advantage of avoiding many of the risks of major surgery including less medical risks, shorter downtime and less cost. BodyTite is often an ideal treatment choice in the properly selected patient who has mild to moderate skin laxity, does not want a more major excisional procedure and prefers a shorter downtime wityh quicker return to daily activities.
BodyTite combined with Morpheus8
Morpheus8 is the most exciting development in fractional radiofrequency microneedling. The Morpheus8 device is the latest generation of fractional RF microneedling with full control over needle depth adjustment and the level of energy delivered through the brand new Morpheus8 body handpiece consisting of 40 precision microneedles. The BodyTite procedure is performed first for 'inside-out' skin tightening followed by the application of Morpheus8 for 'outside-in' skin tightening creating an impressive 'thermal sandwich effect'.

The tiny pins of the morpheus8 device are able to penetrate deep enough into the skin to impart controlled thermal energy via the micropins to induce contraction of collagen and elastin. The Morpheus8 procedure does not require any incisions and there is no need for sutures. The procedure can be performed effectively with the prior application of topical local anaesthetic cream to permit a pain-free procedure.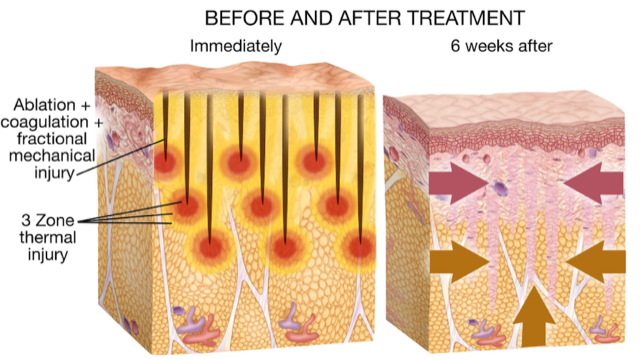 BodyTite procedure
BodyTite is routinely combined with Morpheus8 for optimal skin tightening. It is important to perform a small amount of completion liposuction after the BodyTite part of the procedure as the use of BodyTite generates warm fluids beneath the skin which could increase the risk of seroma collection. The use of liposuction removes this liquefied material in an efficient manner.
Although BodyTite can be carried out under both sedation and general anaesthesia the procedure is ideal for treatment of smaller areas under local anaesthesia in appropriate patients. The local anaesthetic is combined with tablet oral sedation which may include low-dose sedatives to make you feel drowsy and relaxed but not asleep.
Before any incisions are made, the surgeon will set the depth for the probe. The energy levels will also be set, which will cause the probe to automatically shut off when it reaches this temperature as an added safety feature. After you are given the local anaesthetic, a very small incision will be made. This will allow the doctor to insert the BodyTite cannula. This cannula will emit applied radio frequency energy. Power will automatically shut off when the ideal temperature is achieved. This prevents any overheating of the tissue between the two electrodes of the BodyTite cannula. After the BodyTite part of the procedure is complete, the doctor will use the Morpheus8 device to tighten the skin for a double skin tightening effect.
Recovery after BodyTite
Following the procedure, it is normal to experience some bruising and swelling, particularly around the incision site. This should only last a few days.
You may experience some slight discomfort which can be managed through taking pain medication. Any pain will reduce after a few weeks.
You will be given a compression garment which you will need to wear. This will not only help to prevent fluid build-up and reduce swelling, but it will ensure you stay in the best shape possible.
You should avoid any strenuous physical activities for at least 10 days. Your surgeon will be able to give you personal advice on whether you can resume activities earlier or will need to wait longer.
You will begin to notice results one to three months after the procedure. The full results will generally be noticeable after six months.
For the best results, you may wish to have multiple BodyTite treatments or combine this with other body contouring procedures.
You will need to follow a healthy lifestyle, including diet and exercise, to help maintain the results of BodyTite.
How to find us
Centre for Surgery is located at 106 Crawford Street in Marylebone. Crawford Street is just off Baker Street.
We are easily accessible by all major bus routes that pass through Baker Street as well as Baker Street underground station.
From the tube station, we are just a 5 minute walk southwards down Baker Street followed by a right turn onto Crawford Street. The clinic is about 200 yards on the left.
There is ample local pay & display parking in the surrounding area and an NCP car park is located further west along Crawford Street. Our local residential parking zone is the City of Westminster.
Address: 106 Crawford Street, Marylebone, London, W1H 2HY
What To Expect
The consultation
When you have a consultation with your surgeon for BodyTite , a number of measurements are taken of the body areas where skin is to be tightened and an assessment will be made of the soft tissue quality. Those who have good skin elasticity are good candidates for liposuction. Our surgeons perform all types of liposuction including power assisted liposuction and the most appropriate choice will be made based on your physical examination. The surgeon will also give information on the location of the small incisions for the BodyTite and also whether BodyTite is to be combined with a partial skin excision or not.

High-resolution photos will be taken and your surgeon may also use computer digital imaging. Your surgeon will take time to discuss the important risks and potential complications of BodyTite surgery and what you can expect in the postoperative period.

The surgeon will also take a full medical history which includes previous operations, current list of medicines taken and any potential allergies. This information will be used to decide on your fitness for the BodyTite procedure. If you are deemed to be a suitable candidate for skin tightening then we would recommend to spend a period of time to reflect on all the information given. We always recommend a minimum of a '2 week cool off period' for to weigh up your options.

All our prospective patients are more than welcome to have as many follow-up consultations after their initial consultation to make sure you are fully empowered with all the information to make an informed decision for proceeding with BodyTite at Centre for Surgery in London.
Before your procedure
Once you have decided that BodyTite is right for you, our preoperative assessment team will be in contact to prepare you for surgery.

The following are recommended actions to take:

- For 6 weeks beforehand, it is highly recommended to stop smoking as active smoking is associated with a number of risks including delayed wound healing which could result in wound infection.

- You should also avoid aspirin and all medicines containing aspirin for at least one week prior to the liposuction procedure.

- For 6 hours before the BodyTite procedure, you should refrain from eating any food or any type of drink apart from sips of clear fluid (water and tea/coffee without added milk) which is allowed for up to 2 hours before the procedure.
On the day of your procedure
Please aim to arrive for your BodyTite procedure at the confirmed time. One of our nursing team will admit you for the procedure and will carry out a number of tasks including checking your blood pressure and other vital signs including pulse and temperature and then getting you changed into single-use clinic wear. The anaesthetist will then come in to assess you to make sure you are fit for TIVA anaesthetic and will also prescribe a number of pre-medications which are given by your nurse to help the recovery after the BodyTite procedure. You will then be seen by your surgeon who will confirm the procedure to undertaken and you will sign the informed consent form. Skin marking and photos may be taken at this point.

BodyTite combined with liposuction is a very commonly performed procedure at Centre for Surgery and is carried out under TIVA general anaesthesia as a day case. BodyTite of smaller areas can be carried out under local anaesthetic. The procedure takes approximately 1-3 hours to carry out. During the procedure, your surgeon will make small incisions in the marked body areas The fat tissue is surgically removed using the BodyTite and MicroAire device and specialised cannulas to contour the marked body areas before closing the skin with dissolvable sutures. A compression garment is applied after procedure.

Once you have woken up from the TIVA anaesthetic, our nurses will closely monitor you for 1-3 hours afterwards to make sure you make a full recovery. You will be given a fruit juice drink or as you prefer to build up your energy levels. Once you are assessed as fit for discharge, you will require a responsible adult escort to take you home in a car or taxi and to look after you for at least the first 24 hours after surgery.
After your procedure
After your BodyTite procedure, our dedicated postoperative support team are available round the clock to answer any questions or concerns you may have. Our team will call you regularly for the first 2 weeks after your procedure to make sure your pain levels are well controlled and your healing is progressing as normal.

The recovery after BodyTite is usually very straightforward with minimal discomfort that can be effectively controlled with tablet painkillers and the majority of our patients are very comfortable by the end of week 1. Your doctor may recommend a period of approximately one week off work. You should minimise any excessive physical activity for the first 2 weeks after surgery to help with the healing of the incisions and reduce swelling.

You will be required to wear a supportive compression garment for a full 6 weeks to make sure healing is optimal, and also so that scars heal with best results.

You will attend for a postoperative check up with one of our nursing team at 7-10 days to review your surgical wound sites and ensure proper healing is taking place. Recommendations on treatments for scar healing may be given for optimal cosmesis. At 6 weeks you should begin to see your final results and you will see your surgeon for a comprehensive review and make sure your results are in line with your expectations.