Excess Skin Removal Surgery London & UK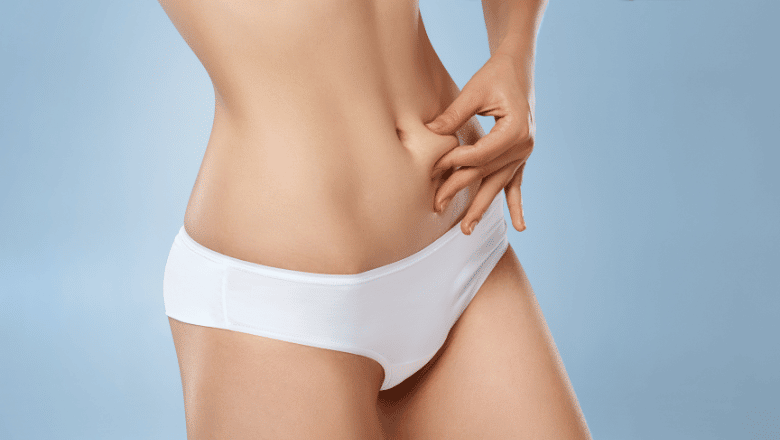 Many patients come to us at Centre for Surgery after losing a significant amount of weight. Successful weight loss requires incredible willpower and sheer determination over a sustained period of time. We wholeheartedly congratulate every patient who achieves their weight loss goals which in many cases occurs over 12 months or more. Patients who have lost a significant amount of weight may then experience problems with loose skin. No amount of diet and exercise can improve excess skin. Patients will have worked incredibly hard to achieve substantial weight loss, and we have years of experience helping patients after significant weight loss get rid of excess skin with post-weight loss surgery.
What is Excess Skin Removal Surgery?
Excess skin removal surgery is a broad term used to describe several different types of post-weight loss procedures that are designed to get rid of saggy, loose and excess skin after dramatic weight loss. Common areas of the body affected by massive weight loss include the abdomen, back, breasts, arms, thighs and buttocks.
Here we discuss the most common types of excess skin removal procedures carried out at Centre for Surgery in London.
Extended tummy tuck
Patients who undergo dramatic weight loss often develop loose skin affecting the upper and outer parts of the flies associated with fullness of the waist. A traditional tummy tuck cannot correct many issues affecting the abdomen in those who have lost a significant amount of weight.
An extended tummy tuck or extended abdominoplasty is similar to a full tummy tuck in many respects. However, the lower abdominal incision is much longer and often extends further around the waist and as much as 3/4 or 270° around the lower back. This helps to lift sagging skin affecting the upper outer thigh and narrow the waist. An extended tummy tuck is often combined with liposuction and is quicker to perform than a lower body lift, also known as a 360-tummy tuck.
Belt lipectomy (lower body lift)
Massive weight loss can result in significant amounts of excess skin, which affect the circumference of the midsection. This includes the afternoon, waist, upper outer thighs, lower back and buttocks. The best treatment to address skin laxity affecting the entire torso is a lower body lift, also known as a belt lipectomy. Belt lipectomy surgery involves an extended abdominoplasty combined with a buttock lift and outer thigh lift.
A lower body lift is a major surgical procedure due to the large areas of loose skin requiring removal. A belt lipectomy can dramatically improve the appearance of the abdomen, thighs and buttocks with tighter, smoother and firmer-looking skin. This helps people to achieve a sculpted and defined physique which appears in balance with the rest of their body.
Arm lift
An arm lift or brachioplasty is designed to target loose skin and excess fat in the upper part of the arm. Incisions are located within the inner aspect of the arm, which makes them appear less visible. Excess skin and fat are removed with the tightening of the skin and soft tissues to enhance the contour and tightness of the arms.
Thigh lift
Thigh lift surgery can effectively address loose skin and excess fat located in the inner part of the thighs. The incisions for a full thigh lift are located within the groin crease and extend down the inner aspect of the thigh. Excess skin and fat are surgically removed to help to create shapelier and slimmer-looking thighs.
RELATED: How much does a thigh lift cost?
Bra line back lift (upper back lift)
A bra line back lift is also known as an upper back lift and is designed to eliminate excess skin and fat affecting the upper and mid back. Bulging fat affecting the side of the chest is often known as "bra rolls". The incision extends across the upper part of the back within the area where a bra is located, which explains why it is also known as a bra line lift.
Buttock lift
A buttock lift involves the removal of excess skin and fat in the lower back region above the buttocks. Many patients develop saggy buttocks after weight loss. Excess skin and fat can be surgically removed with an incision that is located just above the buttocks. Buttock lift surgery is designed to lift the buttocks to a more youthful position and may be combined with fat transfer to improve the appearance of flattened buttocks. Fat transfer to the buttocks involves enhancing buttock volume and shape as part of a Brazilian butt lift procedure also known as a BBL.
Male chest lift
Men who undergo massive weight loss are often left with saggy skin affecting the chest. A male chest lift can help to remove excess skin and fat and may be combined with gynecomastia surgery to achieve a flatter and more masculine-looking chest.
Facelift and neck lift
Many people are familiar with a facelift and neck lift as being able to target signs of facial ageing. Few people are aware that facelift and neck lift surgery are both effective types of excess skin removal procedures which can be used to get rid of loose skin and improve the hollowed-out or gaunt appearance that many people may develop after massive weight loss.
Tummy tuck vs panniculectomy
Many patients with loose skin affecting the abdomen often ask us what is the most appropriate type of procedure to achieve a flat stomach. There are several differences between a tummy tuck and a panniculectomy.
Massive weight loss most commonly results in excess blue skin affecting the lower and upper abdomen. Some patients may be left with loose skin that forms an overhang over the pubic region. This hanging area of skin is also known as a panniculus. Although the incisions for a panniculectomy and tummy tuck are similar, and both involve the removal of excess skin, they are different in several key respect.
A panniculectomy is most commonly carried out to improve medical symptoms due to having excess skin. Common symptoms include skin irritation, fungal infections and pain and discomfort. Having a panniculectomy allows patients to mobilise normally and carry out exercise without constant skin irritation. Tummy tuck surgery, also known as abdominoplasty, is designed to improve the shape and form of the abdomen and flanks. A tummy tuck involves the surgical removal of excess skin and fat with liposuction combined with abdominal muscle repair, also known as diastasis recti repair. A panniculectomy only involves the removal of excess skin.
Am I suitable for excess skin removal surgery?
Ideal patients for excess skin removal surgery have often lost a substantial amount of weight with the formation of significant areas of excess skin. It is important to be in a good state of physical and mental health with no significant chronic medical conditions. Patients should have achieved their target weight which is within the normal healthy body mass index range, and have maintained a stable weight for at least 12 months.
Excess skin removal procedures can potentially involve a lengthy period of recovery. It is important to maintain mobility after the procedure to minimise the risk of DVT and PE. However, patients should take at least one week off work and two weeks off is ideal. Arrangements should be made for a friend or relative to act as a source of support during the early recovery period, as you will be unable to drive or look after small children. Strenuous activities, including going to the gym, should be avoided for a minimum of six weeks after excess skin removal surgery.
All types of surgery involving incisions will result in the formation of scars. Your surgeon will make every effort to position scars within natural skin creases and body folds. This means they can be easily concealed in most types of clothing. However, scarring after surgery may be visible when swimwear or revealing types of clothing are worn. The location of the incisions will be determined by the type of procedure performed.
Patients considering excess skin removal surgery should have realistic expectations of what the procedure can achieve. Post-weight loss surgery is well known for creating dramatic improvements in appearance, which are noticeable immediately. It is impossible to achieve a perfect body shape after post-weight loss surgery. It is better to aim for a significant improvement, and your surgeon can give you an accurate idea of what can be achieved with post-weight loss surgery.
Excess skin removal surgery is performed at our state-of-the-art Baker Street clinic in Marylebone. We own and operate our own surgical facilities and are regulated by the Care Quality Commission (CQC). Our consultant plastic surgeons have years of experience in carrying out post-weight loss surgery, and we perform more than 150 excess skin removal procedures at our central London clinic. You can be assured of receiving the highest standards of medical care before, during and after your procedure and will have access to our 24-hour post-operative helpline if you have any questions or concerns during your recovery.
How to prepare for excess skin removal surgery
You will receive detailed preoperative and post-operative surgical instructions specific to the procedure you are having in advance of the day of your surgery. You will also have a face-to-face medical assessment with one of our preoperative expert nurses to make sure you are in the best possible condition for excess skin removal surgery. Our team will advise you on which medications to avoid and what foods to eat to ensure a smooth recovery.
If you smoke, you should stop smoking at least four weeks before and after surgery, as smoking is associated with an increased risk of wound healing complications, including surgical site infection. Patients who have lost more than 25 kg are advised to have a high-protein diet for at least six weeks before and after surgery to minimise the risk of delayed wound healing complications.
Recovery after excess skin removal surgery
Recovery after post-weight loss surgery is determined by the procedure you have had. Although all types of post-weight loss surgery are considered surgically invasive, certain types of procedures are less invasive, and these include breast lift surgery or brachioplasty and the recovery period is quicker after these procedures. Most patients can return to work after one week following a breast lift or arm lift. Gentle cardiovascular exercises, including a walk in the park, are allowed approximately two weeks after surgery. Any vigorous physical exercise, including running or lifting weights, should be avoided for a minimum of six weeks.
More major types of surgery, including abdominoplasty, arm lift, thigh lift or lower body lift surgery, involve a longer recovery period. We would advise patients to take at least two weeks off work after these types of procedures. Many may wish to take up to 4 weeks of work, particularly if they have a physically demanding occupation. After approximately three weeks, patients may start to feel more comfortable and be able to mobilise better, although it is important to avoid doing too much too soon and always listen to your body. If you experience any sudden pain or discomfort, you should immediately stop what you are doing and consult with your surgeon.
Healing recovery takes time, and taking plenty of time out for rest and relaxation will help to minimise the risk of complications. Post-operative swelling can take up to 6 months to disappear, and scars can take up to 12 months to flatten and fade to a faint white line.
Here at Centre for Surgery, hour post-operative nurses are available continuously via our 24/7 support line. If you have any questions or concerns during your recovery, feel free to call us, and we will be more than happy to schedule a face-to-face clinical assessment to ensure you are healing as intended. Our postoperative care has been described as 'outstanding' by the Care Quality Commission, and we are very proud of this.
Is excess skin removal surgery painful?
Our surgeons take a proactive approach to ensuring your comfort throughout all stages of your recovery after surgery. Your surgeon injects long-acting local anaesthetic during the procedure to ensure the early recovery period is as comfortable as possible. In many cases, your surgeon may insert a portable infusion pump which releases controlled amounts of local anaesthetic at predetermined intervals. This helps you to feel comfortable and relaxed. The local anaesthetic protocols used by our surgeons are so effective that many patients feel they do not need to take stronger forms of pain relief, such as opiates. Opiates have many unpleasant side effects, including nausea and vomiting and constipation.
Potential risks and complications of excess skin removal surgery
As with any surgery, post-weight loss surgery involves certain risks and complications that patients should be aware of before deciding to have surgery. Fortunately, when excess skin removal surgery is carried out by an expert surgeon, the risk of complications is rare. We are committed to providing high standards of medical care and are available to monitor you closely to prevent or minimise the risk of postoperative complications.
Recognised risks of surgery include bleeding, infection, delayed wound healing, seroma formation, anaesthesia complications, prolonged swelling, fat necrosis and wound breakdown. Most of the potential risks of surgery can be minimised by following your surgeon's post-operative instructions in full. This will help to promote smooth healing and help you achieve the very best possible results.
How much does excess skin removal surgery cost?
The cost of excess skin removal surgery is determined by the procedure or combination of procedures undertaken. Other factors include the extent of surgical correction required, the surgeon you choose, and the clinic's location. An accurate costing can be provided once you have had an in-person consultation with an expert plastic surgeon at Centre for Surgery.
Our consultant plastic surgeons have years of experience carrying out all types of excess skin removal and perform over 150 post-weight loss procedures each year. Our patient coordinators are always available to act as your personal point of contact throughout your journey with us at Centre for Surgery.
At your consultation, your surgeon will listen to your ideas, concerns and expectations and will perform a physical examination to help determine the most appropriate type of procedure or combination of procedures which will help you to get the best possible results. You will receive a detailed quotation from your dedicated patient coordinator immediately after your consultation. Centre for Surgery offers the full range of finance options, including 0% finance for eligible applicants. Our practice philosophy is focused on achieving optimum results to help you feel amazing about your new look. Reach out to us today to schedule an in-person consultation at our state-of-the-art plastic surgery clinic in central London.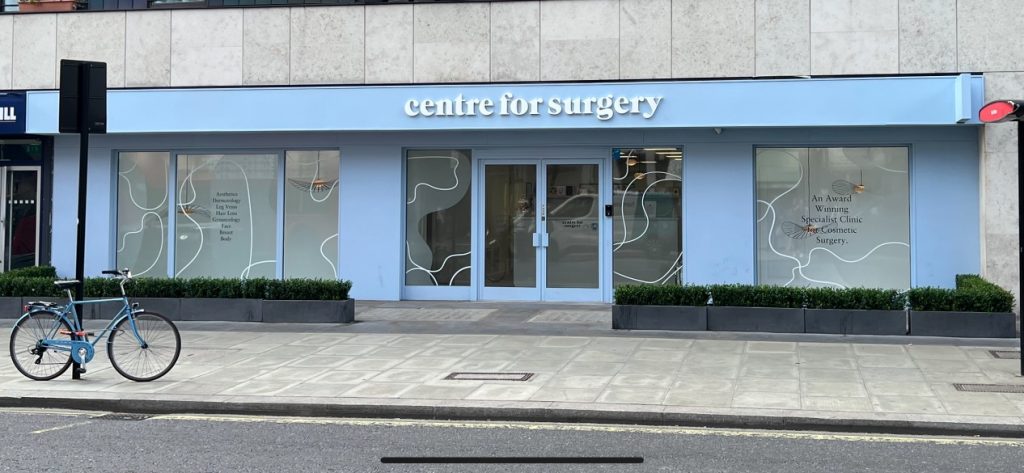 Amazing from start to finish, the communication was the main thing was fully informed and looked after, on the day of my breast augmentation, the staff were fab and made me feel at ease through out the whole process. Thank you so much.
Mohammed Farid
18/11/2021
I've had such a great experience with excellent advice, care and attention and surgical treatment (gynaecomastia) - I can fully endorse the treatment I have received from Centre for Surgery with absolutely no qualms at all. Brilliant in every way - thank you all so much.
Caroline Thorpe
14/11/2021
Very pleased with my whole experience of having a procedure. Was so nervous about getting treatment and i was reassured and felt so comfortable throughout thanks to the amazing nurses. I definitely made the right decision to have breast augmentation at centre for surgery with dr erel.
Melissa Briggs
08/11/2021
So glad I went with centre for surgery, the whole process went very smoothly from the consultations down to the actual day of the procedure. I was so nervous on the day but the whole team put me at ease and I'm happy with my results as I feel a lot more comfortable wearing certain clothes now. My surgeon was Alberto Di Giuseppe who performed a breast Augmentation on me, and I would definitely recommend as he was very clear on what the outcome of the surgery would be and which size would look the best for my frame.
Couldn't be happier with Dr Tillo work,i had my breast surgery one week ago and so happy with the results so far,all the staff are extremely nice and very supportive,i would definitely recommend their services,thank so much
From start to the finish everything was perfect for tummy tuck surgery. All staff is very friendly and the aftercare has been good. The Doctor and the nurse team was fantastic. I'm so happy...result is amazing. Thank you!!!
This was overall a great experience, all the staff at Centre for Surgery were friendly and put me at ease. It is a nerve wracking thing to go through an op but the staff were so nice. Mr Ertan has got a great team around him. On the day of the operation everything went smoothly to plan, there was no delay or holdups, I had another consultation with Mr Ertan who confirmed what was going to be done and that I was still happy to proceed. I was prepped for the procedure, I met with the anaesthetist who again was really nice and put me at ease explaining his role. After the procedure I woke up with the nurse by my side making sure I was OK and checking on me, I was able to stay in the clinic until I was ready to leave and was not rushed at all. I was well looked after from the start to the point when I was discharged. Post operation I was staying at a local hotel it was so close there was no point in even getting a taxi and I was able to walk back where my partner was waiting for me. I was expecting a lot of bruising to both my eyes but there was very little if any by the time the cast came off after 7 days, I am now at the two week post operation point and it is healing well with no outwardly visible bruising or scaring. The next milestone is a checkup at the 6 week point with my surgeon. If you're thinking of having something like this done I would highly recommend getting in touch with Centre for Surgery.
The staff at Centre for Surgery were very kind and accommodating. They answered any questions I had about the procedure and were constantly checking up on me. A special thank you to Christina for all her support throughout.
I would just like to state the quality of care received from the nurses at Centre for Surgery was beyond the highest level. Sophie takes her patient care to another level beyond words. She always puts me at ease. She is there for me even at awkward hours just when I mostly needed reassurance and she is one of the most compassionate nurses I have come across and demonstrates her passion naturally for caring for others. She totally deserves recognition at its finest and thank you for always being there for me. 😍