Breast Auto-Augmentation with your own breast tissue
There are many women who are keen to achieve a greater degree of fullness of the upper part of the breast without necessarily increasing the overall volume of their breasts with a breast augmentation. Our surgeons are experts in carrying out a breast lift with auto augmentation for optimum correction. The breast auto augmentation procedure utilises your own breast tissue to improve the shape of the breast. The procedure involves incisions similar to that for a breast lift followed by the creation of an extra incision known as a "V flap" incision which is made in the excess breast tissue. Before repositioning tissue the excess breast tissue most commonly sits lower and is more droopy compared with normal breast tissue. The breast tissue which is part of the "V flap" is meticulously repositioned in a superior direction next to the chest wall muscle and this helps to improve fullness in the upper pole of the breast.  The tissue which forms part of the V flap is reattached to the chest wall to make sure that the newly created shape remains in the proper position. Once this is carried out the breast tissue and the overlying skin is then surgically resutured using the same lollipop or anchor scar technique that is associated with a traditional breast lift procedure.
Expected results after Breast Auto-augmentation
Breast lift combined with breast auto augmentation results in breasts that have a fuller appearance which sits higher on the chest wall and have a firmer skin consistency which helps to optimise breast aesthetics and youthfulness. Compared with breast augmentation using breast implants, breast auto-augmentation is an entirely natural technique of breast augmentation without the need to use silicone breast implants.
The principle of the technique simply involves repositioning your own breast tissue to create the appearance that you desire. Our surgeons are recognised breast specialists and have helped to pioneer many of the techniques involved in breast auto augmentation and are regularly invited to give lectures on the breast auto augmentation procedure at both national and international gatherings of plastic surgeons.
Benefits of an auto-augmentation
Breast auto augmentation is in many ways similar to a breast lift procedure however auto augmentation is considered more of a breast reconstruction procedure for patients who choose to have their implants removed. Breast uplift surgery is more appropriate when nipple repositioning is required which optimises the appearance of fullness in the breasts and breast tissue is commonly left untouched. Breast auto augmentation utilises the principle of preserving the patient's own breast tissue and surgically repositioning them to the upper part of the breast.
Improved shape of breasts without the need for a breast implant
Increased upper pole fullness without the need for breast implants
Eliminate saggy breasts
Ability to raise the level of the breasts into a more aesthetically pleasing position
No implant-related complications
Totally natural procedure as no artificial materials are used for implantation.
Choosing the best surgeon for breast auto-augmentation
Breast auto augmentation is a highly technical breast reconstruction procedure that is only performed by a handful of specialist breast surgeons in the UK. Only plastic surgeons who are subspecialists in breast surgery are able to carry out this type of procedure and Centre for Surgery are pleased to have a number of expert plastic surgeons who specialise in breast auto-augmentation.
Auto-augmentation specialist surgeons
Our breast auto-augmentation surgeons are known for their artistry and strive to help women achieve natural and beautiful-looking breasts. Our surgeons believe that the key to a successful outcome after a boob job is the surgeon-patient relationship. Before committing to proceed with a clinical decision for surgery, your surgeon will spend time getting to know about personal goals and preferences in detail. This might sometimes require a second follow-up consultation. Our surgeons provide the safest and most natural-looking breast implant procedures in London and the southeast.
After a detailed explanation of the various methods and discussion of the right breast implants to use at your consultation, your surgeon may perform computerised 3D imaging. The use of imaging provides a starting point to establish what needs to be achieved to reach the desired goal. A range of different implant sizes and types can be trialed. By visualising the potential outcome, you may have a clearer idea of what can be achieved and thus more confidence in proceeding with breast augmentation surgery. Once you are satisfied with having all your questions answered, the surgeon will determine if breast augmentation is the right procedure for you. A detailed treatment plan will be formulated. This will be forwarded to your patient coordinator, who will then prepare your boob job quotation and discuss potential finance options if this would be of interest to you to help spread the repayments.
Our expert plastic surgeons are full members of: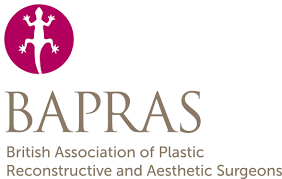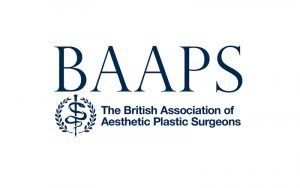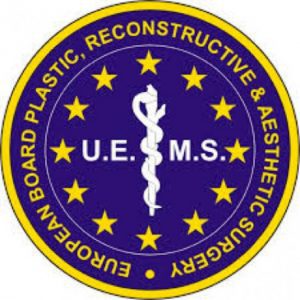 FAQs
What is breast auto-augmentation?

Breast auto augmentation is a specialist type of breast reconstruction procedure that utilises the patient's own breast tissue to expertly reshape and reposition redundant breast tissue to the other part of the breast without the need for silicone breast implants. Auto augmentation is most frequently carried out on patients who are having their breast implants removed. Breast lift surgery in comparison involves the removal of excess skin and repositioning the nipple and areola to a higher position on the breast.

To determine which procedure is most appropriate for you, we would advise you to book a consultation with one of our specialist plastic surgeons at our Baker Street clinic in London.

Can breast auto-augmentation be carried out instead of breast augmentation surgery?

Breast auto augmentation is most commonly carried out for patients who are having breast implants removed however it can also be performed on patients who don't have breast implants although this is unusual. This is because breast auto augmentation surgery depends on having a pre-existing breast pocket that was formed to accommodate the breast implant. Having a breast pocket already created gives the surgeon the opportunity to surgically reshape the breast and identify redundant breast tissue to reposition to the upper part of the breast. For patients who have not had a breast implant before then, they will not have a breast pocket. In rare cases a breast pocket can be surgically created as part of a primary procedure however this is a highly complex procedure that can only be carried out by a specialist breast reconstruction surgeon. For those patients who have not had breast augmentation surgery before but are open to the idea of having breast implants then breast lift surgery could potentially give you the result that you are looking for. To determine which procedure is most suitable for you, we would advise that you have a face-to-face consultation with an expert plastic surgeon at Centre for Surgery in London I will be able to advise you on the most appropriate treatment options after having taken a full medical history and carried out a physical examination.

When can I expect to see the final results of a breast-auto augmentation procedure?

Immediately after the auto augmentation procedure, most patients can expect to see an obvious improvement in the shape of their breasts. In the early period after surgery, it is common to experience a degree of swelling which usually takes 2 to 3 weeks to settle down but can take up to 3 to 4 months for complete resolution. At the six week mark, you should be able to visualise the final results but the full recovery period can take upwards of one year. Your plastic surgeon would be able to give you expert post-operative advice following the procedure. It is extremely important to comply with all post-operative instructions to make sure that you get the very best possible results and reduce the risk of post-operative complications occurring.