Chin Surgery for Men London UK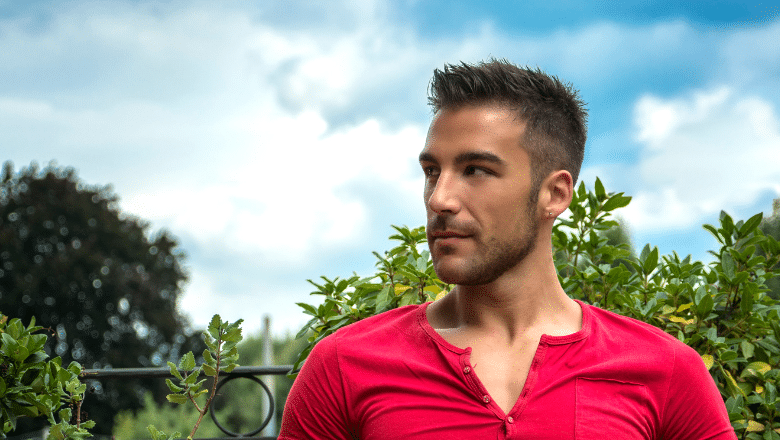 If your chin doesn't seem to match the rest of your face, it can greatly change how you look. If it's too small, it might make your lips appear thinner or your nose look bigger. If your chin is too large, it might overpower your other facial features.
A growing number of men in the UK are choosing to have male chin surgery, also known as genioplasty. This is done to change the shape of their jawline and make everything look more balanced.
At Centre for Surgery, our skilled surgeons are experts in craniofacial surgery, which deals with the bones and soft tissues of the head and face. They've done special training called Craniofacial Fellowships at some of the top places in the world for plastic surgery.
We've carried out hundreds of chin surgeries at our modern facility on Baker Street in London. Whether it's making a chin more prominent or reducing its size, our team has a lot of experience to help you achieve the look you want.
Types of Male Chin Surgery
Male chin surgery can be divided into two main types: chin augmentation and chin reduction. Lets explain these in further detail:
Chin Augmentation: This is a surgery that helps to increase the size of the chin. Some men might feel that their chin is too small or weak in appearance. Chin augmentation can add more structure to the chin, making it more pronounced. It often involves inserting an implant or reshaping the bone to give the chin more prominence. This can lead to a more balanced and masculine appearance.
Chin Reduction: On the other hand, some men might find their chin too large or protruding. A chin reduction surgery aims to reduce the size of the chin to make it more in proportion with the rest of the face. The surgeon might remove some of the bone or reshape it to achieve a more harmonious look.
Both of these surgeries are performed to make the chin look more balanced with the rest of the facial features. They are carried out by skilled surgeons, like those at Centre for Surgery in London, who have extensive training and experience in craniofacial procedures. Whether you are looking to enhance your chin or reduce its size, these surgeries can be tailored to meet your individual needs and preferences.
Recovery After Male Chin Surgery
If you have male chin surgery, you'll likely need up to two weeks to recover. During this time, it's important to take good care of yourself to make sure everything heals properly. Here's a more detailed explanation of what you might need to do:
Pain Relief: You might feel some pain or discomfort after the surgery. Taking painkiller medication, known in the UK as analgesic medication, as advised by your doctor, can help ease these symptoms.
Avoiding Strenuous Activities: It's wise to steer clear of heavy physical activities for the first two weeks. You should also take time off work so your body has the chance to heal properly.
No Smoking or Alcohol: Smoking and drinking alcohol can slow down the healing process. It's recommended to avoid both for at least two weeks after the surgery.
Stay Out of Steam Rooms and Saunas: The heat and moisture in steam rooms and saunas might affect your recovery, so it's best to avoid them.
Keep Incisions Clean: You'll need to keep the surgical cuts clean and dry at all times to prevent infection.
Eat Well: A healthy and balanced diet can support your recovery. Eating nutritious food gives your body the energy and nutrients it needs to heal.
Drink Plenty of Water: Staying hydrated by drinking enough water is essential for recovery.
Sleeping Position: You might need to sleep with your head raised for a while. This can help reduce swelling.
Follow Your Surgeon's Instructions: Your surgeon will give you specific instructions based on your particular surgery. Following these carefully can help avoid risks and complications during your recovery.
RELATED: Recovery After Chin Surgery
Recovering from male chin surgery involves taking several careful steps to make sure everything heals as it should. It's about giving your body the time and care it needs to get back to normal. If you follow these guidelines and any additional instructions from your surgeon, your recovery should go smoothly.
Male Chin Surgery Costs in London, UK - Prices & Fees
If you're considering male chin surgery in London, the costs can vary depending on the specific procedure you choose. Here's a guide to the typical prices and fees you might expect:
Chin Augmentation with Implants: This procedure, which increases the size of the chin, usually starts from £5000. The cost may be affected by various factors such as the surgeon's experience, the type of implant used, and the complexity of the procedure.
Chin Reduction Surgery: If you're looking to reduce the size of your chin, the starting price for this procedure is typically around £6000. As with augmentation, various factors can influence the final cost.
Combining Procedures: It's worth noting that if you choose to have chin surgery in conjunction with other facial surgeries, such as rhinoplasty (nose job), the total cost might be less than if you were to have the procedures separately. Combining surgeries can sometimes lead to savings as you may pay less for things like anaesthesia and operating room time.
Personalised Quote: Since the cost of surgery can depend on many individual factors, it's best to speak directly with a clinic or surgeon for a personalised price estimate. If you're interested in understanding the specific costs related to your situation, don't hesitate to call us and discuss your needs and preferences.
Remember, it's important to consider not just the price but the expertise and experience of the surgeon and the level of care you'll receive both before and after the surgery. It's wise to invest in quality when it comes to something as significant as surgery on your face.
Male Chin Surgery at Centre for Surgery in London - Why Choose Us?
Choosing the right place for male chin surgery is a crucial decision, and at the Centre for Surgery in London, we believe we offer some distinct advantages that set us apart. Here's why you might want to choose us for your procedure:
Expert Surgeons: Our team of surgeons have specialised training in craniofacial surgery and have completed fellowships at some of the leading centres for plastic surgery in the world. Their expertise ensures that you receive the highest standard of care.
Tailored Approach: We understand that every patient is unique, and we offer personalised care tailored to your individual needs and goals. Whether it's chin augmentation or reduction, our surgeons will work with you to create a plan that achieves the best possible results for you.
Modern Facilities: Our state-of-the-art facility at Baker Street in London is equipped with the latest technology. This ensures that you receive the most advanced care available.
Comprehensive Care: From the initial consultation to the follow-up care, we provide a complete package. Our dedicated team is there to support you throughout the entire process, ensuring your comfort and satisfaction.
Transparent Pricing: We provide clear and upfront information about the costs associated with male chin surgery. There are no hidden fees, and we offer consultations to discuss the specific pricing for your situation.
Combined Procedures: We offer the option of combining chin surgery with other facial procedures, such as rhinoplasty. This can be a cost-effective option and ensures that all your surgical needs are met in one place.
Focus on Safety: Patient safety is our top priority. We adhere to strict safety protocols and use the best practices in the industry to ensure your well-being during and after the procedure.
Positive Reviews: Our reputation for excellence is supported by positive reviews from previous patients. Their satisfaction speaks to the quality of care we provide.
Accessibility: Our location in London makes us easily accessible, whether you live in the city or are coming from further afield.
Comprehensive Aftercare: Our commitment to your well-being continues after the surgery, with detailed follow-up care to monitor your recovery and address any concerns.
Choosing Centre for Surgery for your male chin surgery means choosing a team of skilled professionals who are dedicated to providing the highest level of care. With a focus on individualised treatment, modern facilities, and a commitment to safety and satisfaction, we strive to provide an experience that meets and exceeds your expectations. Call us today on 0207 993 4849 to discuss how we can help you achieve the appearance you desire.