Brazilian Butt Lift London
Brazilian Butt Lift is one of our signature procedures at Centre for Surgery. We are one of the UK's largest volume providers of BBL surgery in London. Perhaps you are you unhappy with the shape or size of your buttocks or you want a more fuller, curvier figure, without the need for implants? Centre for Surgery offers  the ultimate solution with 360 liposuction with gluteal sculpting and superficial fat transfer using the latest and most safest techniques.
Gluteal sculpting with superficial fat transfer, or fat transfer to the buttocks, involves injecting your own body fat into the buttocks to create additional volume. This procedure will be able to create a perkier, more youthful buttocks.
This is the better option for those who do not want a foreign object implanted but want to achieve the results from their own body fat. Centre for Surgery currently does not offer buttock implants as a surgical option as the results are generally inferior to the Brazilian Butt Lift or BBL.
BBL before and after
The patients below both had 360 liposuction of the abdomen and flanks with 1.2 L fat transfer to the buttocks for maximum projection. Expansion vibration lipofilling (EVL) was used in both cases. EVL enables large volume fat transfer in the safest manner and Centre for Surgery are the only provider in the UK using this advanced method.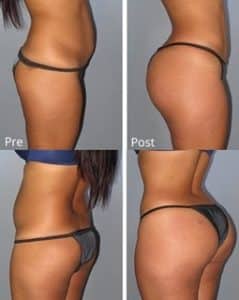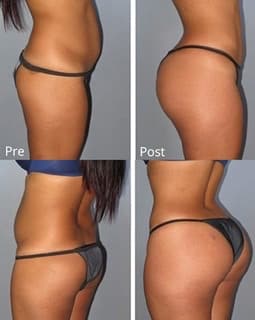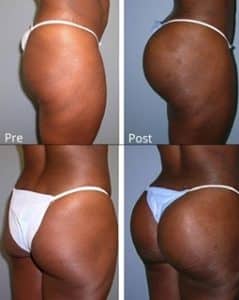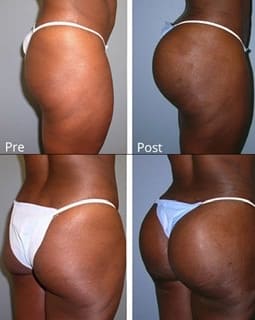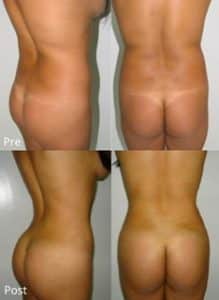 Why choose Centre for Surgery for your BBL surgery?
Over 10 years experience in Brazilian Butt Lift surgery – There is no non-surgical equivalent to a proper BBL surgical procedure.
We own and manage our own surgical facilities. Properly performed BBL takes time and should not be rushed. Our surgeons perform a maximum of ONE BBL surgery in a day. We do not cram 5+ procedures into one day like other providers especially in Turkey. You want your surgeon to be well-rested and mentally and physically sharp to perform Brazilian Butt Lift which is a very physically demanding procedure to get the very best results.
100% safety record – we have an impeccable safety record with BBL surgery and this is due to our rigorous policies and procedures which fully conform to British NHS standards. All BBL consultations, procedures and aftercare take place in our UK based locations.
Our surgeons live and work in London. We don't work with 'fly-in, fly-out' surgeons from Italy. This is very important because whilst your surgeon takes all precautions to minimise complications, complications can and do occur and our surgeons are readily available to manage any issues if and when they arise. Those who choose Eastern Europe or Turkey for their procedure will NOT have this option available to them.
Read our latest testimonials from our amazing patients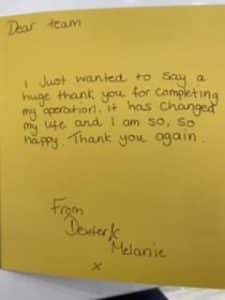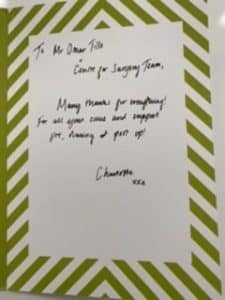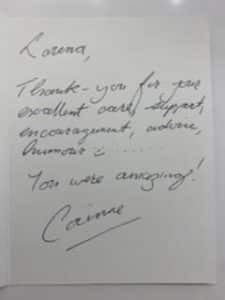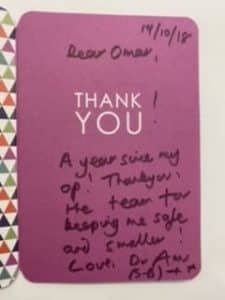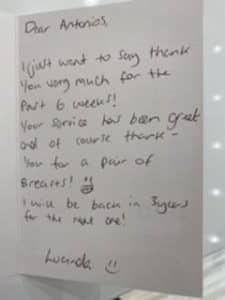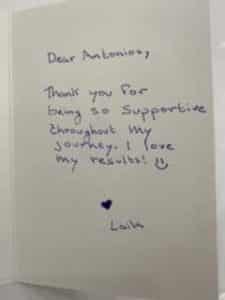 BBL Surgery
What are the differences between buttock implants and a Brazilian butt lift fat transfer?
The BBL fat transfer will appear more natural than implants

Surgeons will be able to create a larger, rounder buttocks than they can with implants

A Brazilian butt lift is using your own fatty deposits, so you are not inserting a foreign implant into your body

You will have a quicker and less painful recovery period than with implants

You will have less scarring – there will be no obvious signs of the procedure when you are wearing shorter clothes

Implants may result in post-op complications, which you are able to avoid with a fat transfer
Please note that Centre for Surgery does not currently offer buttock implants.
We do, however, offer a  buttock lift, which removes excess skin from the buttocks, which is a common occurrence after major weight loss.
Crisalix 3D imaging for your BBL procedure
Unique to Centre for Surgery, we are proud to offer the amazing Crisalix 3D imaging experience to all our patients. Visualise in incredible detail how your could look after your Brazilian Butt Lift procedure.
Crisalix 3D imaging is offered as standard at your BBL consultation.
BBL Candidates
All patients should be in good health and have realistic expectations about what can be achieved with a fat transfer to the buttocks.
The key to being a good candidate for the Brazilian butt lift or fat transfer to the buttocks is to have an adequate amount of fat in other areas of your body. Liposuction will remove excess fat from areas that may include the abdomen, love handles, thighs, hips, back or arms. This fat will be purified and reinjected into the buttocks. Without available fat, the procedure cannot be performed.
We do not treat patients below the age of 18 years of age.
Healing is better if patients refrain from or quit smoking.
The Brazilian butt lift procedure is performed purely for cosmetic purposes, to help improve one's image and self-esteem.
Brazilian Butt Lift Procedure
Gluteal sculpting with superficial fat transfer is performed under a general anaesthetic. At Centre for Surgery, this is known as ClearSleep™. Unlike traditional general anaesthetic methods, ClearSleep™ does not involve the use of any breathing tubes or machines, meaning there is no risk of damage to your throat and teeth. You will also wake up with a heightened sense of wellness. You will be able to leave the clinic on the same day as the procedure, once the effects of the anaesthetic have worn off.
The procedure will take about five to six hours to complete.
The gluteal sculpting with superficial fat transfer involves two stages.
Stage one
Using liposuction, fat will be removed from the donor area of your body. Centre for Surgery uses ClearLipo™ for all liposuction procedures. Unlike other liposuction methods, ClearLipo™ does not involve the use of heat, lowering the risk of damage to the body. 
The surgeon will make several small incisions where the liposuction cannulas will be inserted. The fat is then removed, processed and purified.
Not only will the appearance of your buttocks be enhanced, but you will also have a reduction in fatty deposits from your thighs, hips or abdomen. 
Stage two
The fatty deposits are then injected into your buttocks. This will generally involve multiple injections. The fat will be injected above the muscle. 
The surgeon will sculpt the buttocks, and it will then appear rounder and larger.
During stage two, there are several steps surgeons can take in order to prevent any complications occurring. This includes:
Using a specially designed cannula specific for Brazilian Butt Lift

Injecting only when the cannula is in motion

Using the correct angulation – avoiding any downward or deeper positions 

Stay away from gluteal veins and sciatic nerves

Inject the fat above the muscle, rather than into the muscle

Avoid bendable cannulas and mobile luer connections, as these can compromise the control of the cannula

Maintain awareness of the cannula tip
Make sure you know about the risks you may face if you choose to travel abroad for this procedure.
Recovery after BBL
After the Brazilian butt lift fat transfer, it is normal to experience swelling and bruising. This will begin to subside after a few weeks. While you will be able to notice the results of the procedure immediately, the final results will only be noticeable once the swelling has completely gone down. This can take up to three months.
After the procedure, you may feel some pain and discomfort, which can be managed by taking suitable medication. However, you should be able to walk around the day after the procedure.
During your recovery period, you will have to avoid sitting and lying on your buttocks. For the first few weeks, you will have to sleep on your stomach and sides. When you have to sit down, it is important to put the weight on your thighs, rather than your buttocks.
You will be encouraged to wear a compression garment for up to six weeks following the Brazilian butt lift. This will help to minimise swelling and keep the buttocks in the best shape possible. 
The surgeons and medical team will keep in contact with you during your recovery period in order to monitor your progress and ensure you have the best results. Aftercare is included in the initial cost, so you will be able to return and see your surgeon any time you have questions or concerns.
Brazilian butt lift before and after
View our collection of BBL before and after photos to get an idea of what can be achieved following your procedure.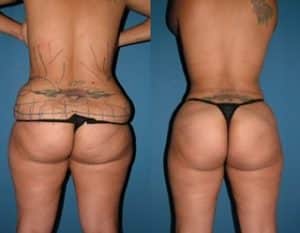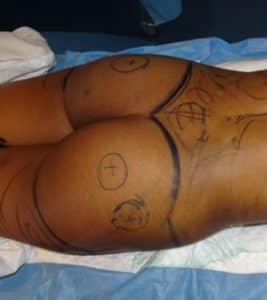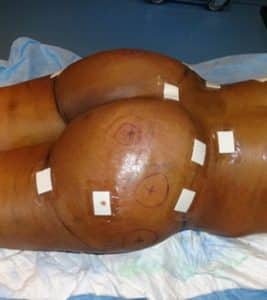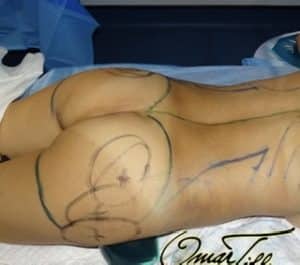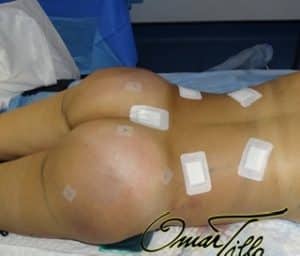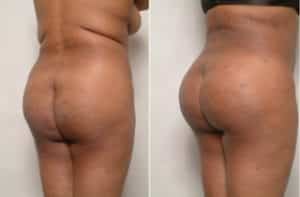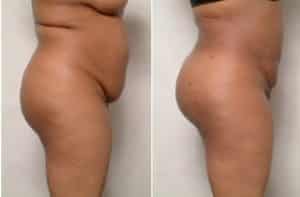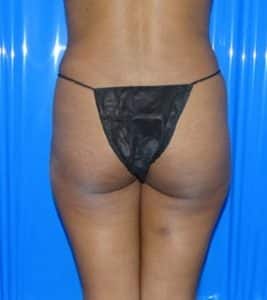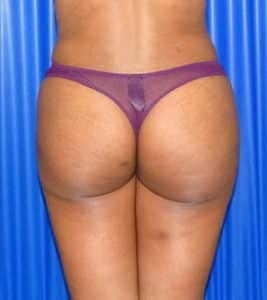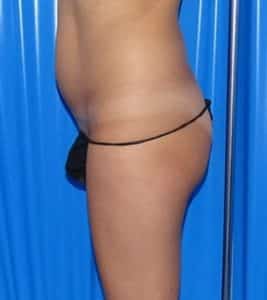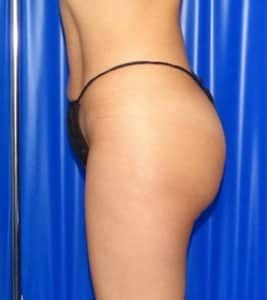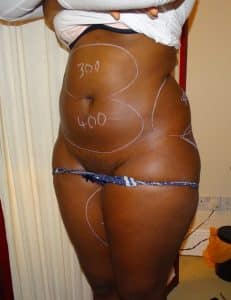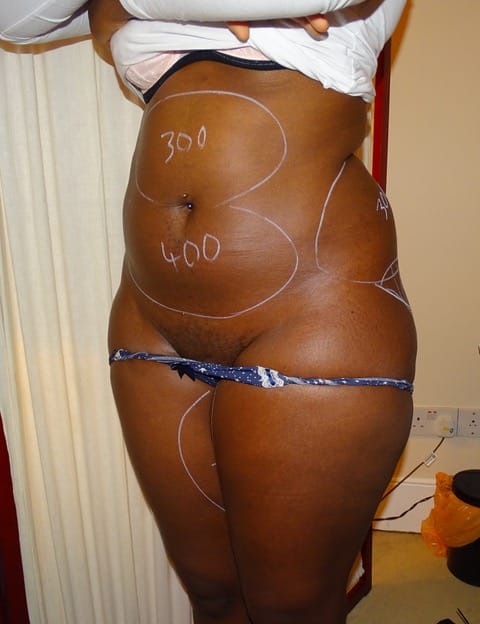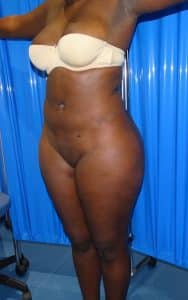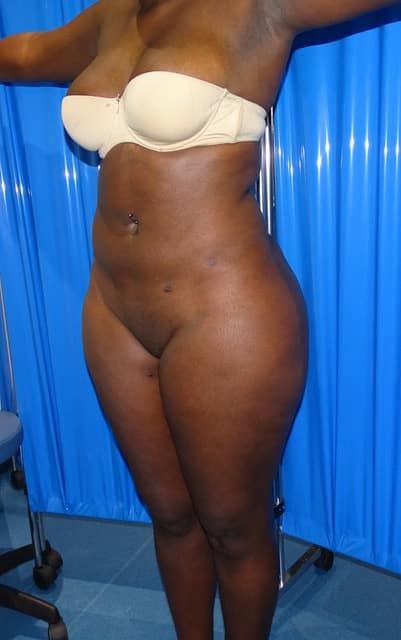 What To Expect
Find the right time
Our friendly and knowledgeable patient coordinators will speak with you to learn about your requirements, it's all confidential and your information will be used to assess whether liposuction and fat transfer is right for you. If the procedure is right for you, we'll organise a convenient date and time for you to visit to come and visit our patient relationship manager at our bespoke central London clinic at 106 Crawford Street.

Crisalix 3D imaging
We'l will take time to listen to your needs and requirements and you you will receive a complementary 3D Crisalix scan to enhance your experience. You will receive a rough idea of guide prices at this stage. You can then be booked in to to see a surgeon of your choice based on their individual field of expertise. All our surgeons are renowned for their expertise in Brazilian Butt Lift surgery.


Personalised quote
At the BBL consultation, you will meet directly with the plastic surgeon. The surgeon will thoroughly assess you to determine your suitability for Brazilian butt lift and advise of the best options for you. Your surgeon will then explain how the procedure will work including our innovative ClearSleep™ anaesthesia technique for those who chose to be asleep for their procedure. You will receive your personalised quote the next working day from your patient coordinator. All our Brazilian Butt Lift procedures take place at our specialist centre in Watford, Hertfordshire.