Brazilian Butt Lift in London
Brazilian Butt Lift, also known as 'fat transfer to buttocks' or 'buttock fat transfer' is one of our signature procedures at Centre for Surgery. We are one of the UK's largest volume providers of BBL surgery in London. Perhaps you are you unhappy with the shape or size of your buttocks or you want a more fuller, curvier figure, without the need for implants? Centre for Surgery offers the ultimate solution with 360 liposuction with gluteal sculpting and superficial fat transfer using the latest and most safest techniques.
Gluteal sculpting with superficial fat transfer, or fat transfer to the buttocks, involves injecting your own body fat into the buttocks to create additional volume. This procedure will be able to create a perkier, more youthful buttocks.
This is the better option for those who do not want a foreign object implanted but want to achieve the results from their own body fat. Centre for Surgery currently does not offer buttock implants as a surgical option as the results are generally inferior and with more risk of complications compared with the Brazilian Butt Lift or BBL.
Our specialist centre at 106 Crawford Street was recently inspected and rated by the Care Quality Commission as good across all five domains of care.
Our BBL surgeons are on the GMC specialist register for plastic surgery. If you'd like to learn more about cosmetic surgery in general, The Royal College of Surgeons of England has an excellent information resource on cosmetic surgery.
RealSelf Top Doctors for Brazilian Butt Lift (BBL)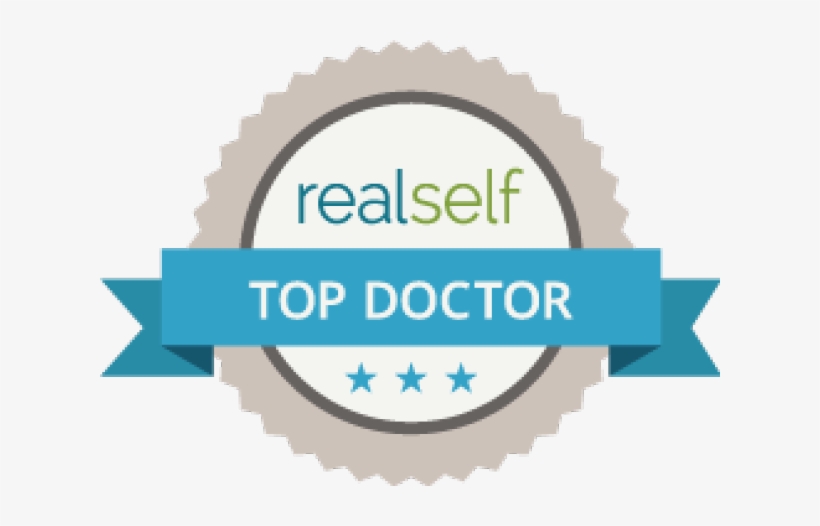 RealSelf top doctor status is awarded to less than 10% of the RealSelf doctor community.  This status is earned by achieving consistently high patient satisfaction (from RealSelf reviews), getting excellent feedback on expert answers to patient questions, and after investing significant time in Q&A and other doctor activity. RealSelf top doctors are rated among the very best surgeons in the United Kingdom and USA.
| Buttock fat transfer | Fast facts |
| --- | --- |
| Procedure time ⏳ | 3-4 hours |
| Anaesthetic type 💉 | General anaesthetic |
| Length of stay 🛏 | Day case |
| Up and mobile 🚶🏻‍♂️ | 1 day |
| Washing 🛁 | 3 days |
| Travel ✈️ | 4 weeks |
| Sexual activity ❤️ | 4 weeks |
| Driving 🚗 | 4 weeks |
| Postoperative garment 👕 | 6 weeks |
| Sleeping 😴 | On front 2 weeks |
| Exercise 🏃🏽‍♀️ | 6 weeks |
| Full recovery 🕺🏻 | 6 weeks |
| Final results 😃 | 6 months |
The top BBL surgeons in London
Centre for Surgery are proud to have some of the most experienced BBL surgeons in London. Our surgeons are fully qualified and experienced plastic surgeons with a special interest in BBL surgery. Our surgeons perform the most number of Brazilian Butt Lift surgeries anywhere in the UK and have refined their techniques to make BBL surgery at Centre for Surgery an very safe procedure.
Our surgeons are full members of:
What is included in my Brazilian Butt Lift treatment package?
As many preoperative consultations with your surgeon as you like to make sure the Brazilian Butt Lift procedure is right for you
Treatment at a specialist day surgery facility recently rated 'Good' by the Care Quality Commission
Enhanced same day discharge with the added benefits of recovering in your own home thanks to TIVA anaesthesia
24/7 clinical support from your surgeon for first 48 hours and our expert postoperative support team
Your very own dedicated patient coordinator as your point of contact throughout all stages of the patient journey
In-depth preoperative medical assessment to make sure you are fully fit for your procedure
Exceptionally high standards of postoperative care described as 'outstanding' by the CQC with regular telephone and face to face checks
My overall experience has been nothing less than beyond exceptional! Centre for Surgery made me feel confident and comfortable from start to finish
Why choose Centre for Surgery for your Brazilian Butt Lift surgery?
Dedicated specialisation in Brazilian Butt Lift surgery – Our surgeons have refined their techniques with many years of experience.
How to choose your plastic surgeon
We own and manage our own surgical facilities. Properly performed BBL takes time and should not be rushed. Our surgeons perform a maximum of ONE BBL surgery in a day. We do not cram 5+ procedures into one day like other providers especially in Turkey. You want your surgeon to be well-rested and mentally and physically sharp to perform Brazilian Butt Lift which is a very physically demanding procedure to get the very best results.
The benefits of outpatient cosmetic surgery
100% safety record – we have an impeccable safety record with BBL surgery and this is due to our rigorous policies and procedures which fully conform to British NHS standards. All BBL consultations, procedures and aftercare take place in our UK based locations.
Risks of going abroad for cosmetic surgery
Our surgeons live and work in the UK. This is very important because whilst your surgeon takes all precautions to minimise complications, complications can and do occur and our surgeons are readily available to manage any issues if and when they arise. Those who choose Eastern Europe or Turkey for their procedure will NOT have this option available to them.
The Centre for Surgery approach to aftercare
Our aftercare programme was recently described as 'outstanding' by our regulator, the Care Quality Commission. 
Our postoperative support team phone all our patients the day after their breast implant procedure and then every other day thereafter for the first two weeks. The proactive nature of our postoperative support gives every patient the best opportunity for a smooth postoperative recovery free of complications. In many cases if complications were to occur, their impact is markedly lessened by early detection, prompt clinical assessment and correct treatment. Where a patient expresses concern to our team over the phone, then we often call patients in the same day for assessment with one of our expert nursing team. Even if there is no significant issue, the careful explanation and calm reassurance provided by our team can help to alleviate any worries you may have experienced.
BBL before and after
Our patients have 360 liposuction of the abdomen and flanks with average volumes ranging from 700cc to 1200cc fat transfer to the buttocks for maximum projection. Expansion vibration lipofilling (EVL) was used in all cases. EVL enables large volume fat transfer in the safest manner and Centre for Surgery are the only provider in the UK using this advanced method. BBL surgery at Centre for Surgery combines precision body contouring using PAL lipo and EVL fat transfer to achieve results unattainable by other providers.
Browse our BBL photo gallery to see results achieved by our surgeons at Centre for Surgery. The before and afters below offer a sampling of the patient photos we have on file. When you come in to see us for a free consultation, a wide variety will be made available to you. At Centre for Surgery, we only show photos of our patients that have given written consent allowing use of their images on our website.
Brazilian Butt Lift before and after:
BBL before and after:
Case 1:
Case 2:
Case 3:
Case 4:
Case 5:
Case 6:
Case 7:
Absolutely amazing service from start to finish. I have been looked after the whole way through the process, from initial conversations, consultation, to having my surgery and being looked after by the brilliant aftercare team. I could not recommend my surgeon enough, a truly lovely surgeon who was honest with me throughout and made me feel so comfortable.
Things to consider before having a Brazilian Butt Lift
We believe that the best outcomes after Brazilian Butt Lift happen when patients make the right choice of clinic and surgeon.
1. In deciding on the right clinic for you, always carry out extensive research and choose a well established and reputable clinic. Centre for Surgery are specialists in cosmetic surgery and have been established for many years. Our patient coordinators and surgeons are here to answer any questions you may have to empower you with the right information.
2. Your choice of surgeon should be based on their qualifications, experience and having a record of good patient feedbacks. You should know who you will be seeing before your consultation. At Centre for surgery, our surgeons are specially selected after a rigorous appointments process to ensure they have the right skill set to perform cosmetic surgery.
3. When choosing to have a cosmetic surgery procedure, you should not base your decision on price alone. It is important to make sure you are having treatment in a safe and regulated environment by staff who are both full trained and caring to look after your needs – before, during and after your procedure.
4. Avoid clinics who offer a 'hard-sell'. If something sounds too good to be true, it probably is. Ask the surgeon about all the techniques they used to enhance safety. Centre for Surgery do not perform VASER liposuction as our surgeons believe it carries serious risks. Our experts use SAFElipo, Ultrasound-guided fat transfer and expansion vibration lipofilling. The only provider in the UK to use all 3 techniques.
We believe patient safety and happy satisfied patients are the bedrock of our reputation as an ethical provider of cosmetic surgery. Our doctors are known for giving straightforward honest advice and you can be assured that your journey with Centre for Surgery will be a positive experience on the path to renewed self-confidence.
Brazilian Butt Lift experts
What makes Centre for Surgery different?
Patients who choose Centre for Surgery for their BBL procedure are getting a completely different level of service compared to other providers. First of all, both of our surgeons are true specialists in body contouring surgery. This means that they perform surgery exclusively on the breast and body. Although they trained as plastic surgeons and were trained to perform all types of cosmetic surgery, they no longer perform hand surgery, trauma surgery or facial surgery. Patients who choose Centre for Surgery for their BBL procedure do not do so based on price – they choose based on our reputation. We are not inexpensive but are reasonable and fair. You will always get a cheaper price abroad and often in the UK also. Our surgeons take their time to perform fat transfer surgery utilising advanced surgical techniques which are continually refined with knowledge gained from attending international conferences. Very importantly, our surgeons are ethical, 40-50% of patients are turned away – they do not need a BBL procedure!. Of course no surgeon can guarantee results but the very high number of satisfied patients are testament to the skill of the surgeons, Dr Tillo and Dr Erel. Do not choose Centre for Surgery if you looking for a bargain. Choose us if you want a surgeon with the super-specialisation by operating only on the breast and body and exceptionally high degree of ethics and professionalism to take care of you from start to finish.
Read our latest testimonials from our amazing patients
Questions to ask at your BBL consultation
At the BBL consultation, you will have the opportunity to ask key questions to help you form a better idea of how the buttock fat transfer procedure can benefit you and whether it is the right procedure for you. The consultation with the plastic surgeon is the most important part of the decision making process.
The following are possible questions you could ask your surgeon:
Is the BBL procedure right for me?
Do I have realistic expectations based on my body shape
Is one procedure enough to give me the shape I want?
Do you have before and after pictures I can view of similar patients?
What is the recovery period like after Brazilian Butt Lift Surgery?
Do you offer continuous nursing support after the procedure?
What side effects can I expect to have in terms of bruising, swelling and numbness?
What happens if I am unhappy with the outcome?
Brazilian Butt Lift Vs Buttock implants
What are the differences between buttock implants and a Brazilian butt lift fat transfer?
The BBL fat transfer will appear more natural than implants.

Surgeons will be able to create a larger, rounder buttocks than they can with implants.

A Brazilian butt lift is using your own fatty deposits, so you are not inserting a foreign implant into your body.

You will have a quicker and less painful recovery period than with implants.

You will have less scarring – there will be no obvious signs of the procedure when you are wearing shorter clothes.

Implants may result in post-op complications, which you are able to avoid with a fat transfer.
Please note that Centre for Surgery does not currently offer buttock implants.
We do, however, offer a buttock lift, which removes excess skin from the buttocks, which is a common occurrence after major weight loss.
On table BBL results
Case 1:
360 liposuction, buttock contouring and augmentation with superficial fat transfer. 950cc each side
Case 2:
360 liposuction, buttock contouring and augmentation with superficial fat transfer. 1150cc each side.
Case 3:
Intraoperative photo before and after 360 liposuction and 650ml fat transfer to each buttock
Case 4:
360 liposuction and superficial fat transfer to the buttocks. 860cc each side
Case 5:
On-table before and after with 1200cc fat transfer to buttocks using EVL technique.
Case 6:
On-table before and after with 750cc fat transfer to buttocks using EVL technique.
The key to performing safe BBL surgery
The diagram below illustrates the location of the blood vessels as they pass through the buttock area. The key is to inject above the layer containing the blood vessels at all times.
The solution is a technique called expansion vibration lipofilling or EVL. EVL involves the use of a special blunt-tipped vibrating cannula measuring 5mm in diameter. The cannula is a lantern shaped tip which also helps to expand the gluteal space permitting large volume fat transfer with maximal safety. Centre for Surgery are the first centre in the UK to use this technique.
Read more about the pioneering technique here:
New BBL safety enhancement for 2021:
As of 2021, our surgeons are the first in the UK to use real-time ultrasound assisted gluteal fat grafting for enhanced safety.
Brazilian butt lift ideal candidates
All patients should be in good health and have realistic expectations about what can be achieved with a fat transfer to the buttocks.
How to prepare for cosmetic surgery
The key to being a good candidate for the Brazilian butt lift or fat transfer to the buttocks is to have an adequate amount of fat in other areas of your body. Liposuction will remove excess fat from areas that may include the abdomen, love handles, thighs, hips, back or arms. This fat will be purified and reinjected into the buttocks. Without available fat, the procedure cannot be performed.
We do not treat patients below the age of 18 years of age.
You should ideally have a body mass index of 20-28. A BMI over 30 (obesity) means you will not be an ideal candidate for BBL and you may not get the results you desire.
Healing is better if patients refrain from or quit smoking. Patients who smoke will have lower fat transfer survival rates and an increased risk of infection.
The Brazilian butt lift procedure is performed purely for cosmetic purposes, to help improve one's image and self-esteem.
Preparation for Brazilian Butt Lift
At Centre for Surgery, our surgeons strongly believe that the success of any cosmetic surgery procedure including Brazilian butt lift is optimised when patients fully adhere to all of the surgeon's pre-procedure and post-procedure instructions. We always strive to go above and beyond to make sure all our patients are optimally prepared for BBL surgery – physically, mentally and emotionally.
Brazilian Butt Lift Procedure
Gluteal sculpting with superficial fat transfer is performed under sedation or general anaesthetic. At Centre for Surgery, this is known as TIVA general anaesthesia and uses exclusively medicines given via the intravenous route. Unlike traditional general anaesthetic methods, the recovery is much smoother and quicker. There is a lower incidence of dizziness and drowsiness. You will be able to leave the clinic on the same day as the procedure, once the effects of the anaesthetic have worn off.
The procedure takes about 3 to 4 hours to complete on average depending on the amount of liposuction performed.
The gluteal sculpting with superficial fat transfer involves three stages:
Stage one – liposuction
Using liposuction, fat will be removed from the donor area of your body. Centre for Surgery uses SAFElipo for all liposuction procedures. Unlike other liposuction methods, SAFElipo™ does not involve the use of heat, lowering the risk of injury to the delicate skin. 
The surgeon will make several small incisions where the liposuction cannulas will be inserted. The fat is then removed, processed and purified.
Not only will the appearance of your buttocks be enhanced, but you will also have a reduction in fatty deposits from your thighs, hips or abdomen. 
Stage two – fat processing
The fat is processed with the addition of saline to wash the fat prior to reinjection. The SAFElipo method increases the number of viable cells to be transferred compared with traditional methods. The amount to be transferred will depend on what your surgeon has planned in agreement with yourself preoperatively.
Stage three – fat re-injection
The fatty deposits are then injected into your buttocks. This will generally involve multiple injections using the expansion vibration lipofilling (EVL) technique. The fat will be injected above the muscle using specially designed blunt tipped cannulas. 
The surgeon will sculpt the buttocks, creating a rounder and larger appearance.
During stage three, there are several steps surgeons can take in order to prevent any complications occurring. This includes:
Using a specially designed cannula specific for Brazilian Butt Lift

Injecting only when the cannula is in motion

Using the correct angulation – avoiding any downward or deeper positions 

Stay away from gluteal veins and sciatic nerves

Inject the fat above the muscle, rather than into the muscle

Avoid bendable cannulas and mobile luer connections, as these can compromise the control of the cannula

Maintain awareness of the cannula tip
Ultrasound guided fat injection
Surgeons at Centre for Surgery are the first in the UK to use real-time ultrasound guided fat injection for enhanced safety. An ultrasound probe is placed on the buttocks to identify the different layers and most importantly the muscle layer. The processed fat in injected using expansion vibration lipofilling technique while the images are projected wirelessly onto a screen. The surgeon can visualise with accuracy where to place the cannula for injection.
The evaluation of the depth and location of the cannula is performed in real time with the ultrasound, accurately and reliably identifying the planes of fat injection. All injections are subcutaneous.
Real-time ultrasound-assisted gluteal fat grafting is an excellent safety measure when combined with expansion vibration lipofilling with blunt cannulas and significantly avoids the risk of injury to deeper vessels which reduces complications.
A specialised BBL compression garment will be applied at the end of the procedure.
Make sure you know about the risks you may face if you choose to travel abroad for this procedure. Having a BBL in Turkey comes with significant risks to your health and safety.
Brazilian Butt Lift cost
There are a number of factors which will determine the overall cost of your BBL procedure and the final quotation will be given after your face to face consultation with your plastic surgeon.
How many areas of liposuction combined with fat transfer
BBL combined with other cosmetic surgery procedures
Primary or revision BBL
Why not call 0207 993 4849 and speak to one of our expert patient coordinators who may be able to give you a rough costing prior to your BBL consultation with a specialist plastic surgeon.
Always remember that price should never be the determining factor when it comes to choosing your provider. We feel that safety and quality of service should be your number one priority and instilling in you the confidence that our team will look after you before, during and after your procedure to the best of their ability.
Recovery after BBL
After the Brazilian butt lift fat transfer, it is normal to experience swelling and bruising. This will begin to subside after a few weeks. While you will be able to notice the results of the procedure immediately, the final results will only be noticeable once the swelling has completely gone down. This can take up to three months.
How to speed up recovery after cosmetic surgery
After the procedure, you may feel some pain and discomfort, which can be managed by taking suitable medication. However, you should be able to walk around the day after the procedure.
During your recovery period, you will have to avoid sitting and lying on your buttocks. For the first few weeks, you will have to sleep on your stomach and sides. When you have to sit down, it is important to put the weight on your thighs, rather than your buttocks.
You will be encouraged to wear a compression garment for up to six weeks following the Brazilian butt lift. This will help to minimise swelling and keep the buttocks in the best shape possible. 
The surgeons and medical team will keep in contact with you during your recovery period in order to monitor your progress and ensure you have the best results. Aftercare is included in the initial cost, so you will be able to return and see your surgeon any time you have questions or concerns.
Potential risks and complications of Brazilian Butt Lift surgery
Brazilian butt lift surgery has received a lot of adverse publicity in the media due to complications occurring. It is important to be aware of the risks of Brazilian Butt Lift. Centre for Surgery use the most safest techniques for BBL surgery utilising a combination of SAFElipo and EVL using large calibre flared cannulas. Our surgeons have built up significant experience in the BBL procedure over a number of years.
You should make sure you have a healthy body mass index (BMI<30) for the procedure. If you are obese, you may not be considered an ideal candidate for the procedure.
Potential risks and complications of Brazilian Butt Lift include:
Anaesthetic risks
Postoperative haemorrhage
Surgical site infection
Fat necrosis
Venous thromboembolism
Seroma or haematoma
Poor wound healing
Asymmetry
Poor graft take
Requirement for a revision procedure
Brazilian butt lift before and after
View our collection of BBL before and after photos to get an idea of what can be achieved following your procedure.
Case 1:
360 liposuction + 900cc fat transfer to buttocks using EVL technique.
Case 2:
360 liposuction + fat transfer to buttocks (900cc volume transferred).
Non surgical Brazilian Butt Lift
If you prefer only a very subtle change in your buttock appearance, you may be a candidate for a non-surgical BBL. Often those patients who have insufficient fat will be good candidates for the non-surgical option. Another option is to gain weight to gain sufficient fat reserves to then qualify for the surgical BBL. A non-surgical BBL involves using a injectable filler known as Sculptra to increase the size and shape of the buttocks. The Sculptra non-surgical BBL will need to be repeated once or twice a year to maintain the results. The non-surgical BBL is not a permanent procedure.
Brazilian Butt Lift specialists
If you are interested in BBL surgery, we would recommend to book a consultation with an expert BBL surgeon at Centre for Surgery. At your consultation, your surgeon will take a thorough medical history including your current medications and will perform a physical examination. A discussion of your aesthetic goals will be taken into account when formulating your customised treatment plan. The surgeon will assess you to make sure you have enough fat for fat transfer to the buttocks to achieve a noticeable result. If you lack adequate fat deposits, your surgeon may recommend to gain weight or have Sculptra filler injections. Sculptra injections for non-surgical BBL need to be repeated twice a year for optimum results.
The Brazilian Butt lift surgical technique will be explained in detail including information on SAFElipo, EVL and ultrasound-guided fat injection. It may be recommended to avoid having a BBL if your BMI is above 30.  3D computer imaging may also be performed to give you an accurate idea of how you could look after your procedure. The recovery process will be explained including the need to avoid any pressure on the buttocks for 14 days after your procedure.
Once you have made your decision to proceed with BBL surgery, your designated patient coordinator will work closely with you to make sure you are fully prepared for your breast lift procedure.
What To Expect
The BBL consultation
When you have decided to proceed with Brazilian Butt Lift surgery, you will need to have a consultation with your surgeon. At consultation, a number of measurements are taken of the donor body areas where fat is to be removed and an assessment will be made of the soft tissue quality. Those who have good skin elasticity then you will be a good candidate for liposuction and BBL. Patients with poor skin elasticity may benefit from a tummy tuck as liposuction would be likely to make the skin laxity worse. Your surgeon is skilled in all types of liposuction for BBL surgery including power assisted liposuction and the most appropriate choice will be made based on your physical examination. The surgeon will also give information on the location of the small incisions for the liposuction and fat transfer and also whether the liposuction is to be combined with another procedure such as BodyTite for skin tightening.

With buttock fat transfer, it is important to assess how much fat is required to be harvested. The usual rule is to extract twice as much fat as that needed for the fat transfer to take account of the small amount of fat which will not survive the fat transfer process.

High-resolution photos will be taken and your surgeon may also use computer digital imaging. Your surgeon will take time to discuss the important risks and potential complications of liposuction surgery and what you can expect in the postoperative period.

The surgeon will also take a full medical history which includes previous operations, current list of medicines taken and any potential allergies. This information will be used to decide on your fitness for the liposuction procedure. If you are deemed to be a suitable candidate for BBL surgery then we would recommend to spend a period of time to reflect on all the information given. We always recommend a minimum of a '2 week cool off period' for to weigh up your options.

All our prospective patients are more than welcome to have as many follow-up consultations after their initial consultation to make sure you are fully empowered with all the information to make an informed decision before proceeding with Brazilian Butt Lift surgery at Centre for Surgery in London.
Before the procedure
Once you have decided that a Brazilian Butt Lift is right for you, our preoperative assessment team will be in contact to prepare you for surgery.

The following are recommended actions to take:

- For 6 weeks beforehand, it is highly recommended to stop smoking as active smoking is associated with a number of risks including delayed wound healing which could result in wound infection.

- You should also avoid aspirin and all medicines containing aspirin for at least one week prior to the liposuction procedure.

- For 6 hours before the BBL procedure, you should refrain from eating any food or any type of drink apart from sips of clear fluid (water and tea/coffee without added milk) which is allowed for up to 2 hours before the procedure.
On the day of the your Brazilian Butt Lift procedure
Please aim to arrive for your BBL procedure at the confirmed time. One of our nursing team will admit you for the procedure and will carry out a number of tasks including checking your blood pressure and other vital signs including pulse and temperature and then getting you changed into single-use clinic wear. The anaesthetist will then come in to assess you to make sure you are fit for TIVA anaesthetic and will also prescribe a number of pre-medications which are given by your nurse to help your recovery after the liposuction procedure. You will then be seen by your surgeon who will confirm the procedure to undertaken and you will sign the informed consent form. Skin marking and photos may be taken at this point.

Liposuction and fat transfer to buttocks is a very commonly performed procedure at Centre for Surgery and is carried out under TIVA general anaesthesia as a day case. The procedure takes approximately 1-3 hours to carry out. During liposuction surgery, your surgeon will make small incisions in the marked body areas The fat tissue is surgically removed using specialised cannulas to contour the marked body areas. The harvested fat is processed in a specialised fat harvesting system before being injected using fine cannulas. The volume fat transferred depends on whether you are looking for maximum projection of the buttocks or you are looking to fill in 'hip dips'. The final part of the procedure is the closure of the skin with dissolvable sutures.

Once you have woken up from the TIVA anaesthetic, our nurses will closely monitor you for 1-3 hours afterwards to make sure you make a full recovery. You will be given a fruit juice drink or a hot drink as you prefer to build up your energy levels. Once you are assessed as fit for discharge, you will require a responsible adult escort to take you home in a car or taxi and to look after you for at least the first 24 hours after surgery.
After your procedure
After your BBL procedure, our dedicated postoperative support team are available round the clock to answer any questions or concerns you may have. Our team will call you regularly for the first 2 weeks after your procedure to make sure your pain levels are well controlled and your healing is progressing as normal. You must not sit on your buttocks for the first 2 weeks after surgery.

The recovery after Brazilian Butt Lift is usually very straightforward with minimal discomfort that can be effectively controlled with tablet painkillers and the majority of our patients are very comfortable by the end of week 1. Your doctor may recommend a period of approximately one week off work. You should minimise any excessive physical activity for the first 2 weeks after surgery to help with the healing of the incisions and reduce swelling.

You will be required to wear a supportive BBL compression garment for a full 6 weeks to make sure healing is optimal, and also so that scars heal with best results.

You will attend for a postoperative check up with one of our nursing team at 7-10 days to review your surgical wound sites and ensure proper healing is taking place. Recommendations on treatments for scar healing may be given for optimal cosmesis. At 6 weeks you should begin to see your final results of the Brazilian Butt Lift and you will see your surgeon for a comprehensive review and make sure your results are in line with your expectations.