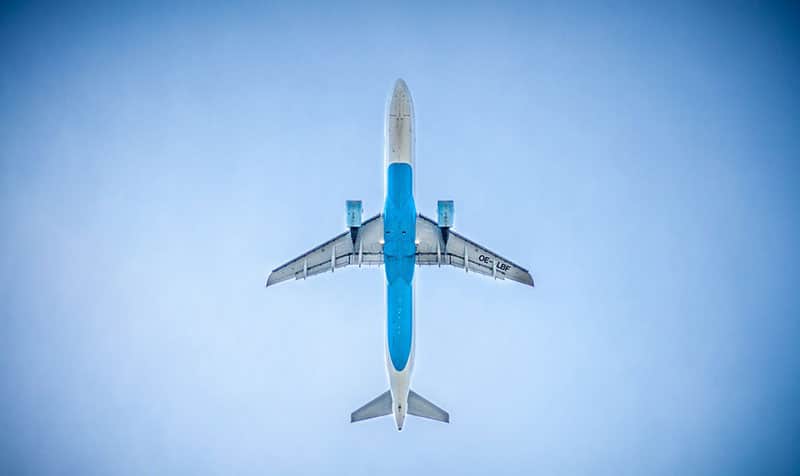 It can often be tempting to book an all-inclusive holiday to a European or Asian country. You will get to go to a new foreign country, relax on holidays, and best of all receive the cosmetic surgery you've wanted, but at a much cheaper price. What is the downside?
No matter what country you have surgery, there will always be risks. However, certain countries will have more rules and regulations which surgeons and hospitals will need to follow in order to minimise the chances of risks occurring.
Unfortunately, some things are too good to be true, and this is the case for medical tourism.
So what are the risks of going abroad for cosmetic surgery, and why should you avoid those glamorous, all-inclusive medical tourism deals?
1. Consultations
When visiting a good clinic within the UK, you will be able to attend a consultation with the surgeon who will be performing your surgery. After the consultation, you will be given a two-week cooling-off period, which gives you the opportunity to change your mind about the procedure and re-schedule or cancel. Many people wish to undertake multiple consultations or will visit numerous clinics until they find a surgeon they are satisfied with.
Consultations abroad may be non-existent, may occur over the phone or if they are in person, may be held with a sales representative. This means you may miss important pre-operative information, such as knowing to stop smoking, drinking or taking certain medications. It is important to ensure you meet the surgeon who is going to do your surgery, not just meet with a sales representative.
2. The surgeon
Prior to having your surgery, you will need to do your research on the surgeon who is doing your procedure.
It is important to know if the surgeon is properly trained and qualified to perform your particular surgery. In the UK, those who perform cosmetic surgery will be on the register with the General Medical Council and may be members of the BAPRAS. However, other countries may not have such regulations.
Abroad, some surgeons may only be trained and experienced in certain procedures. Others may just have a medical degree without specific cosmetic surgery training. Do your research about the surgeon, and see if you can find their qualifications or past employment history. If you have any doubts, make sure to ask the surgeon for their qualifications and experience performing your surgery – no surgeon will hesitate to discuss this with you during your consultation.
3. The clinic
Make sure you know where exactly your surgery is being held. Is it in the same location as where you had your consultation? Within the UK there are regulations which clinics and hospitals must abide by in order to perform cosmetic surgery. While some clinics overseas will be clean and hygienic, others may not be. Prior to your surgery, if you do not feel comfortable with the hygiene standards, consider whether or not you would still like to go through with the procedure. Consider asking the hospital for their registration and hygiene record and inquire about their rate of infection.
4. Language
Often cheaper cosmetic procedures will be offered in countries which do not speak English. Some clinics will have staff and surgeons who will be multilingual and will be able to communicate in English with no problems. However, other clinics may have staff and surgeons who speak in their native language or will speak in broken English. This can create communication problems at every stage – during the consultaiton, the surgery and the recovery period. You will need to be left rest assured that the surgeon will be able to clearly understand all your questions and be able to answer any queries.
5. Aftercare
Before paying any money, it is important to know if aftercare is included in the initial cost, and if so what exactly does the aftercare include. Aftercare is an important part of your cosmetic procedure, as it allows the surgeon to see how you are progressing and gives you the opportunity to ask about any problems or concerns. If there are any complications, you will be able to return to the same surgeon to have the problem fixed.
Many clinics abroad will not include any aftercare. Patients have often reported that they have had trouble contacting the hospital once their procedure is finished or if they have encountered problems. Make sure you have the contact details of your surgeon so you are able to contact them once you have returned to the UK. It may be a good idea to make a plan with your surgeon in case something does go wrong and you need to return to the hospital for revision surgery.
6. Flying after surgery
To return home, many people will choose to fly or will be taking a long train, bus or car trip. However, this may pose additional health risks. Many surgeries will require you to sit or sleep in certain positions throughout the recovery period. A Brazilian Butt Lift, for example, requires that you do not sit or lie on your buttocks for the first few weeks.
Furthermore, flying after surgical procedures can increase the risk of developing deep vein thrombosis or a pulmonary embolism, especially if you are on a long flight.
Before boarding a flight home, it is best to wait between five to 10 days in order to avoid any complications.
Before booking your cosmetic surgery overseas, remember to:
Check what insurance the hospital has, and whether or not they will cover you if something goes wrong.
Get travel insurance that covers medical costs. You will need to check if cosmetic procedures are covered, and whether the aftercare period is covered.
Check how much it will cost to return to the country if you have a complication – will the cost of another trip and additional surgery make it more expensive than the cost of the procedure in the UK?
Keep in mind that any complications will likely not be covered by the NHS. Private cosmetic surgery clinics will also be very unlikely to perform revision surgery on a patient who has undergone a procedure in another country.
Always double check everything and read the fine print to make sure you are getting what you paid for, and you don't end up out of pocket as a result of complications.