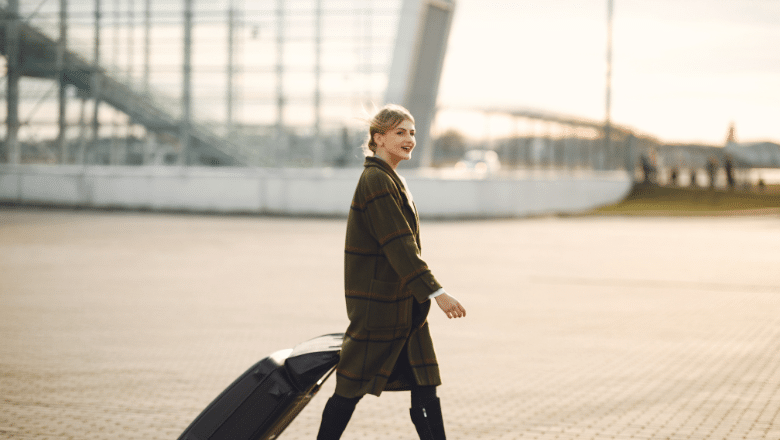 If you have found this article, the chances are you have decided not to have cosmetic surgery carried out abroad. You may be aware of people who have travelled abroad to have cosmetic surgery to save money, or you may have come across tragic stories of patients being the victims of botched cosmetic surgery in countries such as Turkey. You may even have been on a flight recently surrounded by postoperative Brazilian butt lift patients, with a recent passenger on a flight from Miami recounting her experience here.
It is not our purpose to criticise getting cosmetic surgery outside of the UK. There are several examples of world-famous surgeons in many other parts of the world who provide outstanding levels of patient care and deliver fantastic outcomes. This includes countries such as Turkey, India, Russia, Brazil, Romania, and the USA. Many people may have relatives who live in any one of these countries, and you may feel more comfortable having surgery in a particular country, especially if you speak the language and are familiar with the local customs and norms.
RELATED: Why do people choose to have liposuction abroad?
Having said that, cosmetic surgery tourism has grown in popularity over the last few years and is directly related to getting cheap surgery. We cannot emphasise how important it is never to compromise your safety to pursue a cheap bargain procedure. Choosing to have cosmetic surgery could be one of the most important decisions you could make in your lifetime. It is, therefore of paramount importance to choose the right surgeon and clinic to get the best outcomes with high levels of patient safety.
Here we cover some of the key areas that make cosmetic surgery tourism a risky undertaking.
RELATED: Risks of Cosmetic Surgery abroad
Cosmetic surgery standards and regulatory framework
The UK is known for having stringent medical standards and clear guidelines on who can perform certain plastic surgery procedures. Although the cost of plastic surgery procedures will differ, depending on where you live in the UK, the general standard of medical care is considered to be high wherever you choose to have your procedure. Unfortunately, this is not the case in other countries such as Turkey. The healthcare authorities do not have a robust regulatory framework, despite the surge in popularity of several cosmetic surgery procedures, such as liposuction, tummy tuck, or a BBL.
Your plastic surgeon's qualifications and experience
We cannot emphasise enough how important it is to carry out detailed research before choosing a particular plastic surgeon to perform your cosmetic surgery procedure. It is important to know the surgeon's level of experience in a particular procedure, as well as how many cosmetic surgery procedures they've carried out and what type of results have been achieved.
It is never a bad idea to ask plenty of questions at the consultation and to ask to view before and after photos of similar patients who are undergoing the procedure you are interested in. It would be best if you had a clear idea of what you are looking to achieve and be able to articulate that to the surgeon. The consultation serves as a two-way exchange of ideas, information and advice, and this helps to build a strong rapport with the surgeon. After all, you are placing significant trust in their ability to produce the results you are hoping to achieve.
For British patients who choose to have the surgery in Eastern Europe or Turkey, there can be several potential barriers, including difficulty in understanding the native language, as well as being unsure of the standards of care to be found in that country. Medical standards of care are known to vary even within developed countries such as the UK, France or Germany.
In the UK, it is still possible for unregulated practitioners to perform cosmetic injectable treatments, including dermal fillers, without having a medical qualification or being under the supervision of a doctor. This is despite the regulatory framework for surgical procedures being of a high standard.
RELATED: Risks of going abroad for cosmetic surgery
Getting support during the recovery process after surgery
It is not uncommon to need more post-operative help than you may have anticipated after having cosmetic surgery.  Most plastic surgery procedures will require you to take at least one week off work as a minimum. Some procedures, such as a tummy tuck, may require a minimum of two weeks off work. You will also need someone to help you during the first few days after surgery. It is vital to take time out to rest and recover during the first couple of weeks following surgery to ensure a smooth healing and achieve the best results.
Getting proper support after surgery can be difficult, if not impossible, if you decide to have cosmetic surgery overseas away from friends and family. You should also avoid boarding a flight very soon after a surgical procedure, as this can significantly increase the risk of postoperative complications. This is particularly true after having a BBL, where patients cannot sit on their bum for at least two weeks.
Here at Centre for Surgery, we recommend having your cosmetic surgery procedure in your home country. Once you have fully recovered and are pleased with the results, you can then treat yourself to a wonderful holiday abroad and show off your new body with newfound confidence.
Cosmetic Surgery at Centre for Surgery in London
Centre for Surgery in London is recognised as one of the leading plastic surgery clinics in the UK. Our experienced cosmetic surgeons have years of experience carrying out the full range of plastic surgery procedures, including rhinoplasty, facelift, breast augmentation, liposuction, and tummy tucks. We are fully regulated by the Care Quality Commission (CQC) in England. Our postoperative care has been described as 'outstanding' by the CQC in a previous inspection.
If you would like to learn more about having cosmetic surgery at Centre for Surgery, call us today on 020 7993 4849 or complete the contact form below, and one of our friendly and knowledgeable Patient coordinators will be more than happy to act as your personal point of contact throughout your patient journey.
RELATED: 10 Reasons to Choose Centre for Surgery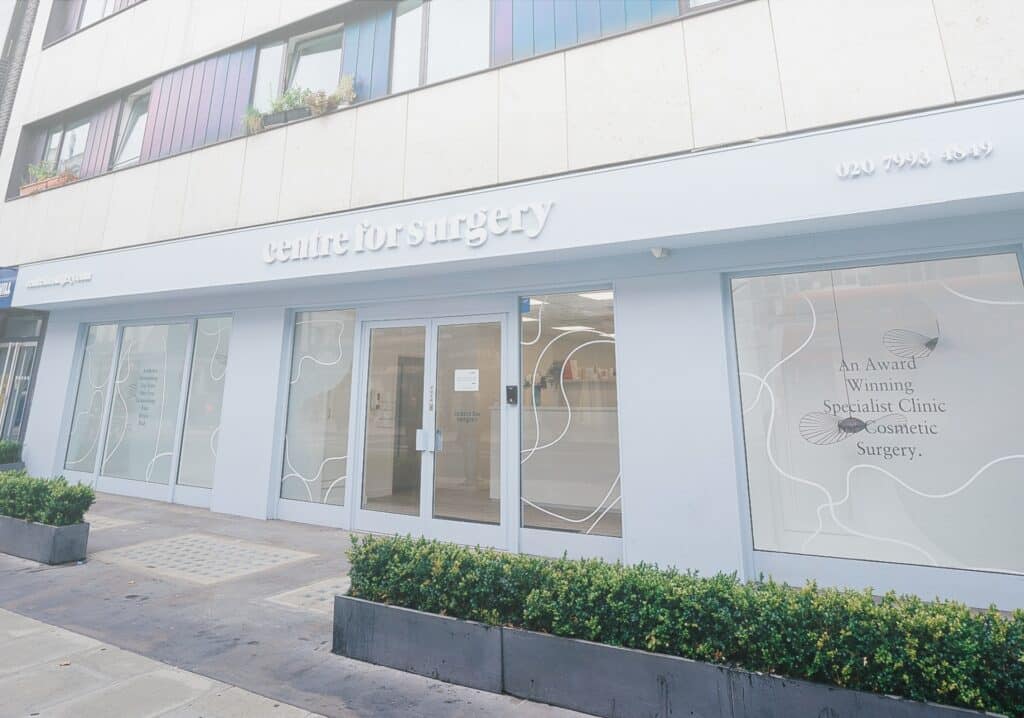 Amazing from start to finish, the communication was the main thing was fully informed and looked after, on the day of my breast augmentation, the staff were fab and made me feel at ease through out the whole process. Thank you so much.
Mohammed Farid
18/11/2021
I've had such a great experience with excellent advice, care and attention and surgical treatment (gynaecomastia) - I can fully endorse the treatment I have received from Centre for Surgery with absolutely no qualms at all. Brilliant in every way - thank you all so much.
Caroline Thorpe
14/11/2021
Very pleased with my whole experience of having a procedure. Was so nervous about getting treatment and i was reassured and felt so comfortable throughout thanks to the amazing nurses. I definitely made the right decision to have breast augmentation at centre for surgery with dr erel.
Melissa Briggs
08/11/2021
So glad I went with centre for surgery, the whole process went very smoothly from the consultations down to the actual day of the procedure. I was so nervous on the day but the whole team put me at ease and I'm happy with my results as I feel a lot more comfortable wearing certain clothes now. My surgeon was Alberto Di Giuseppe who performed a breast Augmentation on me, and I would definitely recommend as he was very clear on what the outcome of the surgery would be and which size would look the best for my frame.
Couldn't be happier with Dr Tillo work,i had my breast surgery one week ago and so happy with the results so far,all the staff are extremely nice and very supportive,i would definitely recommend their services,thank so much
From start to the finish everything was perfect for tummy tuck surgery. All staff is very friendly and the aftercare has been good. The Doctor and the nurse team was fantastic. I'm so happy...result is amazing. Thank you!!!
This was overall a great experience, all the staff at Centre for Surgery were friendly and put me at ease. It is a nerve wracking thing to go through an op but the staff were so nice. Mr Ertan has got a great team around him. On the day of the operation everything went smoothly to plan, there was no delay or holdups, I had another consultation with Mr Ertan who confirmed what was going to be done and that I was still happy to proceed. I was prepped for the procedure, I met with the anaesthetist who again was really nice and put me at ease explaining his role. After the procedure I woke up with the nurse by my side making sure I was OK and checking on me, I was able to stay in the clinic until I was ready to leave and was not rushed at all. I was well looked after from the start to the point when I was discharged. Post operation I was staying at a local hotel it was so close there was no point in even getting a taxi and I was able to walk back where my partner was waiting for me. I was expecting a lot of bruising to both my eyes but there was very little if any by the time the cast came off after 7 days, I am now at the two week post operation point and it is healing well with no outwardly visible bruising or scaring. The next milestone is a checkup at the 6 week point with my surgeon. If you're thinking of having something like this done I would highly recommend getting in touch with Centre for Surgery.
The staff at Centre for Surgery were very kind and accommodating. They answered any questions I had about the procedure and were constantly checking up on me. A special thank you to Christina for all her support throughout.
I would just like to state the quality of care received from the nurses at Centre for Surgery was beyond the highest level. Sophie takes her patient care to another level beyond words. She always puts me at ease. She is there for me even at awkward hours just when I mostly needed reassurance and she is one of the most compassionate nurses I have come across and demonstrates her passion naturally for caring for others. She totally deserves recognition at its finest and thank you for always being there for me. 😍