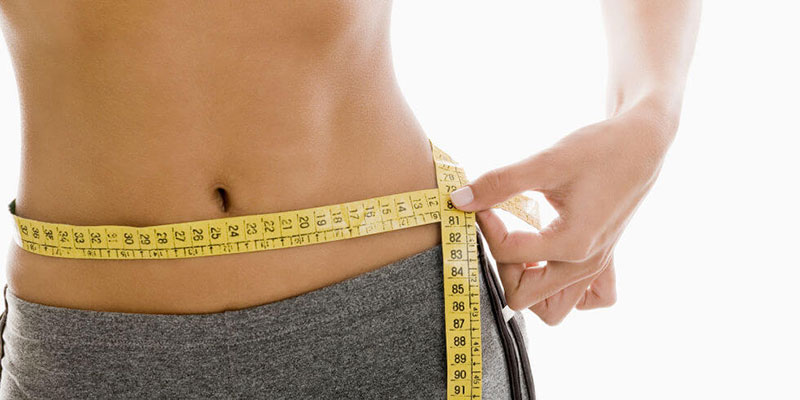 Many prospective patients considering cosmetic surgery increasingly choose to travel overseas for many different types of cosmetic surgery including liposuction. Patients often say that they chose to have liposuction overseas because the prices were significantly cheaper compared with the UK. At Centre for Surgery in London, it is our view that choosing to have cosmetic surgery overseas is not recommended due to the significant risks of complications occurring which may not be managed adequately. Many patients incur huge risks by choosing to have liposuction by surgeons who may be underqualified and lack the proper credentialing and cosmetic surgery clinics which may not be up to the same standards as those to be found in the UK.
Is it safe to travel abroad to have liposuction?
There are a number of risks associated with having liposuction and these risks are massively increased when patients choose to travel abroad to have liposuction. Although there are a number of very well-known and highly qualified surgeons outside the UK, it can be difficult especially with potential language barriers to carry out proper research on surgeons and clinics overseas. The General Medical Council in the UK holds a register of all qualified plastic surgeons which is easy to check online. There is a great variation in the levels of plastic surgery training and experience required to gain full registration in other countries and it can therefore be very difficult to compare the levels of experience of your chosen surgeon outside of the UK.
It is vitally important to carry out extensive and thorough research on the cosmetic surgery clinic and the surgeon before deciding to proceed further. In the UK, the Care Quality Commission is the regulator of all healthcare providers including cosmetic surgery clinics and regularly carries out inspections to assess safety, effectiveness and standards of care. In many cases, other countries may not have the same level of rigour in inspecting private healthcare facilities.
Many clinics in Turkey that hold consultations in the UK often use patient coordinators and many patients will be required to pay in advance without seeing their surgeon or viewing the clinic. The quality of the information provided can be reduced by language barriers. Many overseas surgeons may have little understanding of English and the ability to assess your expectations for treatment can therefore be significantly compromised. After having a liposuction procedure overseas, patients may develop a severe surgical site infection which may be a result of inadequate infection prevention measures at the clinic. These problems may only be picked up once patients arrive back in the UK. The original surgeon who carried out your procedure may be unavailable or unwilling to see you again and this, therefore, means you may have to seek treatment in the NHS or incur further costs by having treatment at a reputable private cosmetic surgery clinic in the UK.
In many cases, patients have to travel considerable distances via both air travel and long car journeys. Being immobilised for long periods of time after surgery significantly increases the risk of deep vein thrombosis and pulmonary embolism also known as venous thromboembolism. The post-operative care instructions given to you after surgery can often be inadequate in detail which can leave you uncertain about how long you should wait before making the journey back home via aeroplane.
The British Association of Aesthetic Plastic Surgeons (BAAPS) recommends waiting at least one week before travelling home via aeroplane after liposuction surgery. Travelling overseas will often require taking out adequate travel insurance. Most travel insurance policies will not cover the risk of complications occurring during surgery overseas. Patients may have to incur the extra cost of purchasing a comprehensive travel insurance policy that covers having liposuction overseas.
Is it safe to have liposuction in Turkey?
Many patients from the UK choose to have liposuction in Turkey as a result of the significantly cheaper prices compared with the UK. As with all types of cosmetic surgery it is important not to base your decision purely on cost alone. They have recently been a number of cases where patients have sustained serious injuries and even death following liposuction in Turkey.
Many Turkish clinics will employ salespeople who employ high-pressure tactics to get patients to sign up as quickly as possible and will often include a number of features such as complimentary flights and accommodation. These clinics are often used by underqualified and inexperienced Turkish surgeons.
Our surgeons regularly see patients who have had botched liposuction in Turkey and in many cases are unable to offer further treatment due to the serious nature of the complications including skin necrosis, excessive fat removal leading to permanent skin damage and damage to internal organs. Liposuction is not the only treatment that has resulted in many British patients having complications. The Brazilian butt lift procedure also known as BBL has also resulted in a number of high-profile cases of patients developing severe sepsis and even death as a result of poor conditions in many Turkish clinics. Patients having more extensive surgery including mummy makeover surgery which involves a combination of breast lift with abdominoplasty has often gone on to develop sepsis and die due to inadequate infection control measures at Turkish clinics.
How much does liposuction cost in Turkey?
Istanbul and Izmir are two of the most popular destinations for cosmetic surgery in Turkey. Prices for liposuction in Turkey can be as low as £1000 with prices in Izmir being as low as £700. Generally, the less experienced the surgeon and clinics that are less established will charge much cheaper prices.
Why are liposuction prices so cheap in Turkey?
For many types of cosmetic surgery procedures including liposuction, patients are able to have liposuction for a fraction of the price in the UK. Often the cheapest prices are to be found in Turkish cosmetic surgery clinics. We believe this is because the standards of care are lower with many clinics and surgeons taking shortcuts with liposuction treatment. Average wages are often much lower in Turkey and the cost of medical products including equipment and consumables is much cheaper compared with the UK and this affects the overall price of liposuction in Turkey.
Why do Centre for Surgery advise against having liposuction abroad?
At Centre for Surgery, we would strongly advise against any type of cosmetic surgery including liposuction overseas. Patients are placing themselves at significant risk of developing serious complications or having liposuction results that are well below the standard of care found at UK clinics. Our surgeons are regularly asked to assess patients who have had botched liposuction in Turkey and in many cases are unable to offer further treatment due to the severity of the adverse results.
It is always important not to proceed with having liposuction overseas on the basis of cost alone. You should take into account the full range of factors including the experience of the surgeon and the reputation of the clinic. Year on year, the number of patients who choose to have liposuction abroad increases and we believe this is a dangerous trend that will eventually increase the numbers of patients who require corrective surgery once back in the UK. Patients who have botched liposuction often require complex surgical correction in the form of fat transfer or even skin excision procedures such as a tummy tuck for the most severe cases.
We would recommend that you stay in the UK and research a reputable clinic and choose a plastic surgeon who is on the GMC specialist register for plastic surgery.
We are proud at Centre for Surgery to have some of the very best plastic surgeons in the UK and strive to adhere to best medical practice in the delivery of gold-standard medical care for all the cosmetic surgery procedures we offer including liposuction. If you are interested to learn more about liposuction and how it could benefit you, please get in touch and speak to one of our friendly and experienced patient coordinators who will be more than happy to book a face-to-face consultation with a specialist liposuction surgeon at Centre for Surgery in London.
Amazing from start to finish, the communication was the main thing was fully informed and looked after, on the day of my breast augmentation, the staff were fab and made me feel at ease through out the whole process. Thank you so much.
Mohammed Farid
18/11/2021
I've had such a great experience with excellent advice, care and attention and surgical treatment (gynaecomastia) - I can fully endorse the treatment I have received from Centre for Surgery with absolutely no qualms at all. Brilliant in every way - thank you all so much.
Caroline Thorpe
14/11/2021
Very pleased with my whole experience of having a procedure. Was so nervous about getting treatment and i was reassured and felt so comfortable throughout thanks to the amazing nurses. I definitely made the right decision to have breast augmentation at centre for surgery with dr erel.
Melissa Briggs
08/11/2021
So glad I went with centre for surgery, the whole process went very smoothly from the consultations down to the actual day of the procedure. I was so nervous on the day but the whole team put me at ease and I'm happy with my results as I feel a lot more comfortable wearing certain clothes now. My surgeon was Alberto Di Giuseppe who performed a breast Augmentation on me, and I would definitely recommend as he was very clear on what the outcome of the surgery would be and which size would look the best for my frame.
Couldn't be happier with Dr Tillo work,i had my breast surgery one week ago and so happy with the results so far,all the staff are extremely nice and very supportive,i would definitely recommend their services,thank so much
From start to the finish everything was perfect for tummy tuck surgery. All staff is very friendly and the aftercare has been good. The Doctor and the nurse team was fantastic. I'm so happy...result is amazing. Thank you!!!
This was overall a great experience, all the staff at Centre for Surgery were friendly and put me at ease. It is a nerve wracking thing to go through an op but the staff were so nice. Mr Ertan has got a great team around him. On the day of the operation everything went smoothly to plan, there was no delay or holdups, I had another consultation with Mr Ertan who confirmed what was going to be done and that I was still happy to proceed. I was prepped for the procedure, I met with the anaesthetist who again was really nice and put me at ease explaining his role. After the procedure I woke up with the nurse by my side making sure I was OK and checking on me, I was able to stay in the clinic until I was ready to leave and was not rushed at all. I was well looked after from the start to the point when I was discharged. Post operation I was staying at a local hotel it was so close there was no point in even getting a taxi and I was able to walk back where my partner was waiting for me. I was expecting a lot of bruising to both my eyes but there was very little if any by the time the cast came off after 7 days, I am now at the two week post operation point and it is healing well with no outwardly visible bruising or scaring. The next milestone is a checkup at the 6 week point with my surgeon. If you're thinking of having something like this done I would highly recommend getting in touch with Centre for Surgery.
The staff at Centre for Surgery were very kind and accommodating. They answered any questions I had about the procedure and were constantly checking up on me. A special thank you to Christina for all her support throughout.
I would just like to state the quality of care received from the nurses at Centre for Surgery was beyond the highest level. Sophie takes her patient care to another level beyond words. She always puts me at ease. She is there for me even at awkward hours just when I mostly needed reassurance and she is one of the most compassionate nurses I have come across and demonstrates her passion naturally for caring for others. She totally deserves recognition at its finest and thank you for always being there for me. 😍