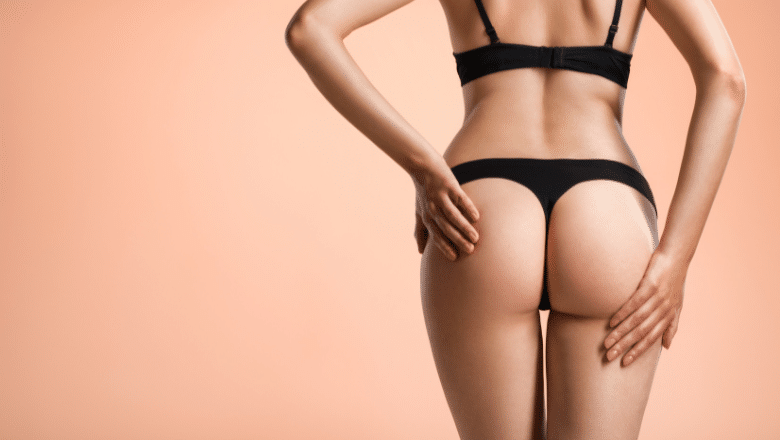 Excited about shaping your body the way you've always wanted with a Brazilian Butt Lift (BBL) operation? Booking your surgery is just the first step.
Before the day of your operation comes and you're keen to show off your brand new figure, it's really important to prepare properly by sticking to the guidelines given for before your surgery.
Here at Centre for Surgery, we know how crucial it is to be well-prepared and properly guided to get the results you've always dreamed of. Think of these instructions you get before your operation as your guide to making sure everything goes smoothly, so you're safe, comfy and get the best results from your surgery.
Not following these steps closely or ignoring the advice? Well, that could seriously affect how well things go and the final outcome you're aiming for.
In this piece, we're going to walk you through all you need to get ready for a BBL operation. We'll talk about the rules for before your surgery and how to make your recovery as smooth as possible. It's all about making sure you have an amazing transformation that's even better than you hoped for!
RELATED: Brazilian Butt Lift FAQs – Q&A about BBL Surgery
We'll begin by getting into the details of what a BBL operation involves and the methods used to reshape how you look.
Brazilian Butt Lift (BBL) Explained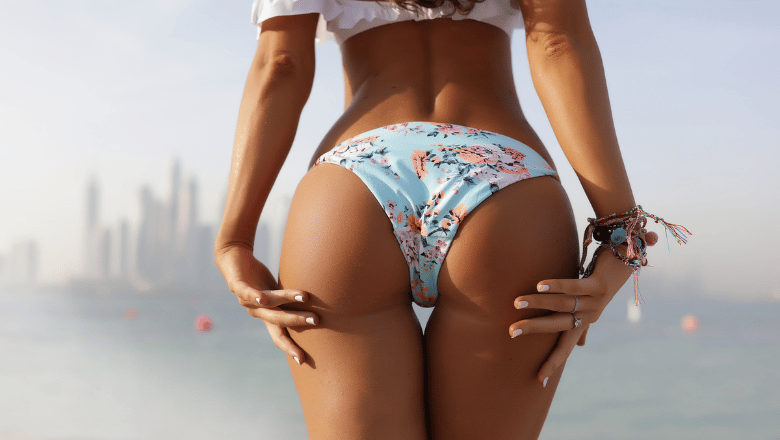 If you've landed on this page, you're probably already clued up about what a Brazilian Butt Lift is. But if you're still in the early stages of finding out, let's quickly bring you up to speed.
A Brazilian Butt Lift is basically a two-in-one surgical procedure aimed at giving you the rounded, sculpted backside you've always wanted.
RELATED: What are the different types of Brazilian Butt Lift or BBL?
First off, liposuction is used to pinpoint specific areas of your body where excess fat is removed. This does two things: it helps to shape areas you might be concerned about and collects the fat cells that will be needed for the second part of the procedure.
Then, the fat that's been gathered is skillfully injected into your buttocks. This is done in a precise way to shape and boost the size of your backside, giving you a fuller and more balanced look.
The whole surgery usually takes around three to four hours to complete, although this can vary depending on how complicated your particular case is.
When you come in for a consultation, we'll go into much more detail about what the procedure involves. It's also a great time to bring up any questions or worries you may have, and you'll receive tailored advice on how to get ready for the big day.
So, let's talk about getting prepared, shall we?
Understanding the BBL Consultation Process
Your first meeting or consultation is a chance for you to get a more complete picture of what the Brazilian Butt Lift procedure involves. This is the time to find out if you're a suitable candidate, talk through what you're hoping to achieve, and discuss any worries or questions you may have. You'll also learn about any possible risks or complications.
According to our expert surgeons at Centre for Surgery, you're a great fit for a BBL operation if you:
Feel that your buttocks are drooping, or don't have the fullness or shape you desire
Are feeling self-conscious or less confident because of how your buttocks look
Have reached or are very close to your target weight
Have enough fat reserves that can be transferred to your buttocks
Are able to avoid smoking or vaping before and after the operation
Are in generally good health
Have a realistic understanding of what the surgery can and can't do for you
Are willing to stick to guidelines both before and after the operation
Once you've had a detailed consultation and information-sharing session, your surgeon will then evaluate if the BBL surgery is truly the best option for you, based on your individual needs and goals.
If it turns out that a Brazilian Butt Lift is indeed the right choice for you, your surgeon will work with you to create a tailored surgical plan. At this stage, you'll also receive your pre-operative instructions for the BBL procedure.
The Significance of Proper Preparation for BBL Surgery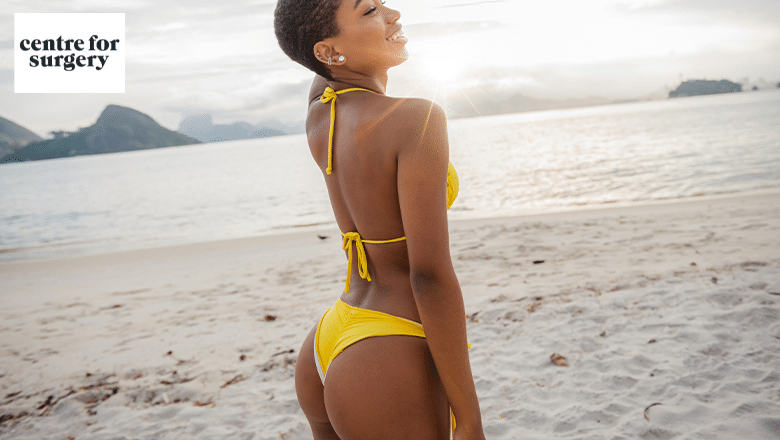 At Centre for Surgery, we view plastic surgery not just as a final goal to achieve, but as a process that demands ongoing attention and preparation at each stage. This philosophy is especially relevant when it comes to preparing for a Brazilian Butt Lift surgery.
The instructions you receive before your operation serve as the building blocks for your entire BBL experience. These guidelines are comprehensive, covering a range of areas that you'll need to think about as you get ready for your surgery. This includes things like dietary considerations, restrictions on medications you might be taking, changes you'll need to make in your daily lifestyle, and much more.
Following these pre-op instructions closely helps to set the stage for a smoother surgical procedure, quicker recovery, and ultimately, the successful transformation you're aiming for.
Your BBL Surgery Timeline: What to Do When
Two to Twelve Months Before Surgery
If you're a smoker or use vaping products, it's essential to quit for a specified time before your operation. Doing so not only makes the surgery safer but also improves blood circulation and encourages better healing.
Also, try to maintain a stable weight both before and after your surgery. This ensures there's enough fat for transfer to your buttocks and contributes to getting the best results from your operation.
One Month Before Surgery
Arrange your pre-operative appointments with our specialists for an assessment. These consultations ensure your surgeon and anaesthetist have all the necessary medical details in preparation for your surgery.
Now is also a good time to start organizing your post-surgery support. Arrange for someone reliable to take care of you and begin setting up your recovery space.
Thinking about special pillows, comfortable clothing, or calming aromatherapy? Stock up on all these post-op essentials now.
Two Weeks Before Surgery
Stay away from medicines that contain aspirin, anti-inflammatory drugs, alcohol, or herbal supplements. This helps reduce the risk of excessive bleeding during your operation.
Also, limit your sun exposure to support your skin's health and reduce the chance of any complications.
One Week Before Surgery
Visit the pharmacy to pick up your post-op medications and any specific soaps or ointments, like Hibiscrub, that your doctor might recommend. These items play a crucial role in managing pain, caring for your wounds, and aiding in your overall healing process.
Two Days Before Surgery
Make sure to clean your body well with the soap your surgeon recommends and remove any hair from around where the operation will take place. This helps in lowering the risk of infection.
In terms of diet, opt for foods that are light and easy to digest. Avoiding heavy or fibrous foods can help prevent bloating and make for a more comfortable surgical experience.
The Night Before Surgery
Follow the pre-op fasting guidelines you've been given. This minimises the risk of complications related to anaesthesia and lessens any discomfort during and after the surgery.
The Morning of Surgery
It's the day of your operation!
Wear clothes that are comfortable and easy to remove, and leave all your jewellery at home. Also, skip makeup, creams, lotions, hair gels, perfumes, and deodorants.
You'll still be fasting, but you can take medications for high blood pressure or other conditions as advised by your doctor.
By diligently following your pre-operative instructions for the Brazilian Butt Lift, you're doing your part to make the surgery a success and increase your chances of achieving the dream results you're aiming for.
Extensive Guide to BBL Recovery: Maximising Success and Comfort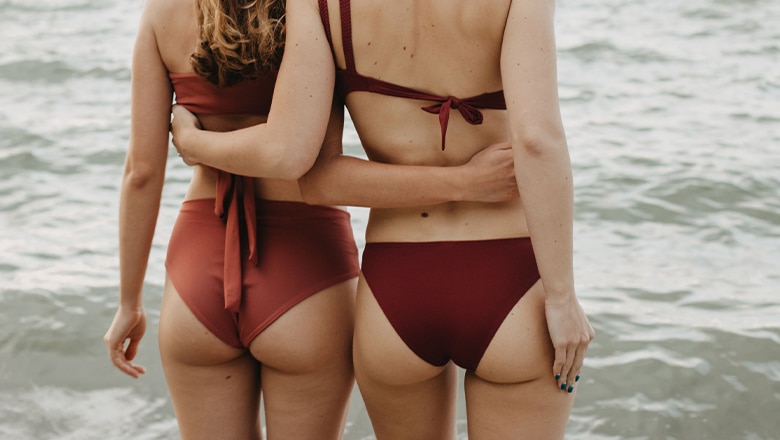 Recovering from a Brazilian Butt Lift (BBL) is just as important as the surgery itself. This period of healing is your golden chance to nourish and fully integrate your newly sculpted curves into your body. Therefore, it's crucial to follow best practices to ensure the most effective and comfortable recovery possible.
Detailed Post-Op Instructions Are Your Best Friend
First and foremost, strictly adhere to the post-operative instructions provided by your surgeon. These guidelines are your roadmap for recovery, including important details on how to manage medications, take care of your surgical wounds, when and how to wear your compression garments, and the level of physical activity that's acceptable at various stages of your healing. Compliance with these instructions is key to achieving the optimal outcome and reducing the risk of complications.
Prioritise Rest and Allow Time for Healing
Your body will require ample time to heal and recover from the surgical procedure. It's crucial to plan your schedule to allow for plenty of restful days, particularly during the first few weeks. Avoid any strenuous activities and listen to your body; if you feel tired, it's a sign that you should rest.
Nutrition Is More Important Than Ever
Eating a well-balanced diet is incredibly important for facilitating a speedy recovery. Your body needs essential nutrients to heal, so focus on a diet rich in vitamins, minerals, and protein. Foods like lean meats, fruits, vegetables, and whole grains are excellent choices. Additionally, some surgeons recommend vitamin supplements to help speed up the healing process.
Stay Hydrated
Water is your best friend during this period. Proper hydration aids in cellular function and tissue repair, and it's also crucial for managing post-op swelling. Aim to drink plenty of water throughout the day to keep your body well-hydrated.
Mind Your Sitting and Sleeping Positions
For a specified period following your surgery, avoid sitting or lying directly on your newly sculpted buttocks. This can be a bit challenging but is necessary to ensure the transferred fat cells properly integrate into their new location. Your doctor will likely recommend using a special pillow or cushion to alleviate pressure from the surgical area.
Regular Follow-Up Appointments Are a Must
Don't underestimate the importance of your scheduled follow-up appointments. These are opportunities for your surgeon to evaluate your healing progress, address any concerns you may have, and make adjustments to your recovery plan if needed. Skipping these could compromise the long-term success of your surgery.
RELATED: How visible will BBL scars be?
Emotional Support: Don't Go It Alone
Recovery can be both a physical and emotional journey. Surrounding yourself with a network of supportive loved ones can make a significant difference in your healing process. Whether it's help with daily chores, a listening ear, or just someone to keep your spirits up, having a strong support system can be a source of comfort and encouragement as you recover.
By taking these guidelines to heart, you'll be putting yourself on the path toward a successful, comfortable recovery and the best possible results from your Brazilian Butt Lift.
Why Choose Centre for Surgery for Your Brazilian Butt Lift?
When it comes to achieving the body contours of your dreams, choosing the right surgical clinic can make all the difference. At Centre for Surgery, we offer a unique blend of expertise, cutting-edge technology, and personalised care that sets us apart in the field of plastic surgery. Here's why we should be your go-to choice for a Brazilian Butt Lift.
Renowned Expertise and Advanced Techniques
Our surgeons are highly trained professionals, renowned in the field of aesthetic surgery. We employ the latest techniques and technologies to ensure you receive the most effective treatment with optimal results.
Comprehensive Care
From the initial consultation to your final follow-up appointment, we offer comprehensive care that covers every aspect of your surgery and recovery. Our team is always on hand to answer your questions and to provide support throughout your journey.
Safety First
At Centre for Surgery, patient safety is our utmost priority. Our state-of-the-art surgical facilities are designed to adhere to the highest safety standards, ensuring you have a secure and comfortable experience.
Personalised Treatment Plans
We understand that each patient is unique. That's why we offer customised treatment plans tailored to your specific needs and aesthetic goals.
Hear From Our Satisfied Patients
"My experience at Centre for Surgery was nothing short of amazing. From the first consultation to the post-op care, everything was top-notch. I felt supported and well-informed throughout the entire process."

– Emma, London
"The staff are incredibly friendly, and my surgeon was very attentive. The results of my Brazilian Butt Lift are better than I ever could have imagined."

– Sarah, Manchester
Ready to Take the Next Step?
Scheduling a consultation with us is the first move towards attaining the body you've always desired. Our team is ready to guide you through each step of the Brazilian Butt Lift process, from initial consultation to successful recovery.
📞 Call us today at 0207 993 4849 to book your consultation.
📧 Alternatively, you can reach us by email at contact@centreforsurgery.com.
📍 Our Address:
95-97 Baker Street,
London W1U 6RN
Want to Know More?
For more in-depth information on Brazilian Butt Lifts and other plastic surgery procedures, check out our extensive plastic surgery blog: Centre for Surgery Blog.
Choose Centre for Surgery for an experience that prioritises your safety, comfort, and desired outcomes. We look forward to helping you achieve your aesthetic goals!