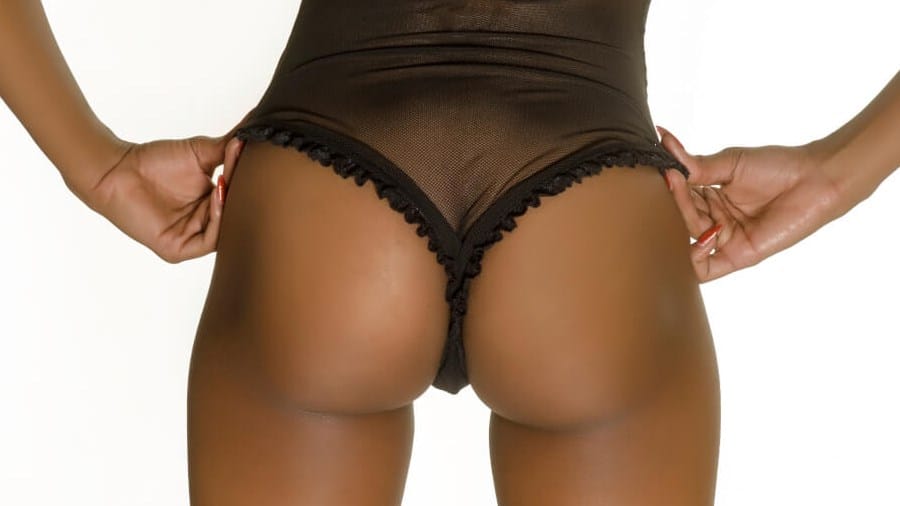 BBL surgery in London is considered the biggest trend in body contouring these days with the return of the curvaceous look. It's now considered highly desirable to have a shapelier physique and highly projected buttocks in both women and men and can be attributed to the growing social media phenomenon. Most people find it virtually impossible to achieve more toned-looking buttocks with diet and exercise alone despite spending hours in the gym. The influence of genetics and the ageing process can also affect the appearance of the buttocks.
Your guide to Brazilian Butt Lift (BBL)
At Centre for Surgery in London, our plastic surgeons are experienced in all types of body contouring procedures including the Brazilian butt lift and are applying their skill and expertise on a daily basis to help transform the lives of countless patients who have long desired the curvier and fuller look to the hips and buttocks. One of the most common questions our surgeons get asked is how visible will BBL scars be after surgery. Centre for Surgery is a centre of excellence for scar management and our surgeons have access to the full range of treatments and techniques to ensure you get the very best possible BBL scars after your procedure. Before we cover BBL scars let's explain how a Brazilian butt lift works.
What does a Brazilian butt lift involve?
Brazilian butt lift surgery also known as a BBL is an advanced method of buttock augmentation involving fat transfer to the buttocks. The first step of the procedure involves carrying out liposuction and the most common type of liposuction performed is known as 360 liposuction to precisely contour the abdomen, waist and back. BBL surgery is carried out under general anaesthesia and takes approximately 2 to 3 hours to carry out. Once the liposuction has been completed, the fat is then purified and processed before being carefully injected using specialised fat transfer cannulas into targeted areas of the buttocks and hips for precise contouring.
What are the different types of Brazilian Butt Lift or BBL?
What to expect after BBL surgery
The BBL procedure requires following all of the surgeon's post-operative instructions in detail to get the very best possible results. It's important to remember that there are two separate areas that have to be cared for, both the areas where liposuction is performed as well as the buttock area where the fat transfer was performed. It is common to expect a mild to moderate degree of bruising swelling and discomfort during the healing phase but fortunately, these symptoms can be easily managed with prescription painkillers and a well-fitting compression garment. One of our expert preoperative nurses will be able to measure you up for the BBL compression garment in advance of your procedure at our state-of-the-art Baker Street clinic in London.
The key part of recovery after a BBL procedure involves avoiding any pressure on the buttocks when sitting or sleeping. All patients should avoid any direct pressure on the buttocks for at least two weeks after surgery. Your surgeon will be able to advise you on the exact duration prescribed. This gives the newly transferred fat cells the best chance of survival when a new blood supply will form in the fat cells which ensures their long-term survival. Often the best way to avoid any direct pressure involves using a circular doughnut pillow or a nursing pillow which will allow you to sit comfortably without compromising the area where fat grafting was performed. All patients should also avoid any form of strenuous exercise for at least the first four weeks although it is important to keep mobile to avoid the risk of DVT.
Is the Brazilian Butt Lift Safe?
The BBL recovery period varies from one person to another but most patients are able to return to light work duties after one week but this will be dependent on the nature of their work. Patients will need to continue avoiding any direct pressure on the buttocks. Whilst the vast majority of patients will see buttock enhancement in the first couple of weeks following surgery it can take up to 6 months for the final results to develop as any residual swelling settles down and the fat cells mature in the newly transferred site. BBL scars will mature fully by the 3 to 6 months stage.
What do BBL scars look like?
Compared with many other types of surgery such as a tummy tuck, a BBL procedure carries very little in the way of visible scarring. The only scars that will be formed are the tiny incisions to permit access to the liposuction cannula and fat injection cannula. These are often no more than a few millimetres in length. In many cases, patients can have a tough time trying to identify their own scars once they are fully healed from the BBL procedure. Your surgeon takes every precaution to try and position incisions in the natural body folds where they can be concealed more effectively. At your consultation with one of our expert BBL surgeons in London, you will be clinically assessed with the taking of a full medical history and physical examination and your surgeon will be able to advise you where he or she plans to position the scars.
Am I a good candidate for a Brazilian butt lift in London?
Patients considering BBL surgery should make sure they fit the criteria below:
No serious physical or mental conditions and are otherwise in good health
Patients with a stable body weight ideally below the BMI of 28
Non-smokers
Have sufficient fat reserves to allow enough liposuction for fat transfer to the buttocks
Have tried non-invasive means of buttock enhancement including following a sensible diet and carrying out regular physical exercise
What is the right body weight for BBL?
At the initial BBL consultation at Centre for Surgery, the BBL surgeon will carry out a thorough physical examination to determine whether you have sufficient fat reserves to use for fat transfer to the buttocks and will also want to assess your expectations for treatment to determine if BBL is right for you. The key aspect of achieving great outcomes after BBL surgery involves having realistic expectations about what the BBL procedure can achieve and it is important to bear in mind that although fat transfer can help to a certain extent to improve loose skin it is not the same as a buttock lift procedure which is more appropriate for those who have lost large amounts of weight and require excess skin removal. The best way to determine the optimal treatment option is to have a face-to-face consultation with a body contouring BBL surgeon at Centre for Surgery in London.
BBL surgery and the potential risks
[trustindex no-registration=google]