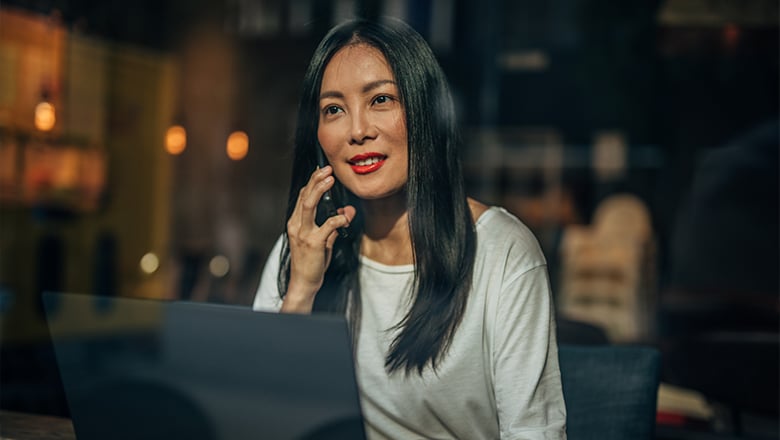 Droopy eyelids are also known as eyelid ptosis. This condition involves the eyelids sagging so that they may cover part of the eyes. Ptosis of the eyelids can affect one eye or both eyes. The severity of eyelid ptosis varies significantly between people although the condition is not known to cause pain or discomfort. Droopy eyelids are distinct from hooded eyelids which are not associated with visual impairment.
RELATED: What are hooded eyes?
Most cases of eyelid drooping are mild in nature and may not be noticeable to others. In severe cases drooping of the upper eyelid can be severe enough to obscure vision by blocking the eye. Disturbance to vision will vary depending on how much of the eye is covered by droopy eyelids. Severe eyelid ptosis may result in people having to adjust the position of their heads to enable clear vision. Tilting the head backwards may occur in severe cases and may be noticed by others. The eyebrows may need to be raised to facilitate better vision. Some people may develop symptoms from having ptosis including recurrent headaches, eye strain and brow pain from the continual raising of the brow to see clearly.
Drooping eyelids are linked with the development of both dry eyes and excessively watery eyes. People may develop a localised ache affecting the eyes and this may cause them to look more fatigued. Men and women can be equally affected by drooping eyelids and the condition is prevalent in all ethnic groups. The condition is rare in children and most commonly affects older adults. In some cases, the condition may be temporary but may eventually become permanent. Eyelid ptosis can be caused by traumatic injury, certain medical conditions or the natural ageing process. Genetics can also be a cause of congenital ptosis leading to the condition being present from birth. In many cases, eyelid drooping is a cause for cosmetic concern. In some people, the condition may be related to an underlying medical condition and it is therefore sensible to have a clinical assessment from a specialist ophthalmologist. We would recommend avoiding driving a car if your vision is significantly affected by drooping eyelids. Once the condition has been treated, it may then be safe to drive. Although there are many treatments which are claimed to improve the appearance of drooping eyelids, only eyelid surgery or ptosis surgery is effective for getting rid of droopy eyelids.
RELATED: What are the benefits of eyelid surgery?
What are the causes of eyelid ptosis?
Drooping eyelids occur most commonly in older age groups due to the natural ageing process. It can however occur in anyone including children. With age, the muscles which function to raise the eyelids become stretched and weakened. The eyelids then begin to drip. In congenital ptosis, the levator muscle has failed to correctly develop leading to the appearance of ptosis. In long-standing uncorrected cases of eyelid ptosis in children, the condition of amblyopia, otherwise known as a lazy eye may occur.
Some people may as a matter of habit rub their eyes excessively and this has been shown to be linked to the development of droopy eyelids. We would recommend avoiding habitual rubbing of the eyes to prevent this from occurring. People who have a hayfever allergy should take antihistamine tablets to reduce the likelihood of rubbing their eyes which results in localised inflammation and the possible development of droopy eyelids.
There are certain medical conditions which may increase the risk of droopy eyelids developing. Localised soft tissue infections such as styes may result in eyelid drooping on one side. Other causes include traumatic injury to the delicate supporting structures surrounding the eye. There are certain nerves which supply the eyelid muscles and if these are damaged as a result of disease or injury then eyelid drooping may occur.
Cataract surgery and laser eye surgery are increasingly popular procedures in the UK and treatment may result in stretching of the eyelid leading to eyelid drooping. The development of an eyelid droop can also be caused by potentially life-threatening conditions including cancer, ischaemic strokes and brain tumours. Although rare, tumours affecting the eye can result in ptosis. Conditions of the neuromuscular junction such as myasthenia gravis or Eaton Lambert syndrome may cause generalised muscle weakness affecting the whole body including the eyelids resulting in eyelid ptosis. The best way to determine the cause of drooping eyelids is to have a clinical assessment by a consultant eye specialist.
Are there any non-surgical options for ptosis correction?
Our surgeons commonly get asked whether eyelid ptosis can be corrected without the need for a surgical procedure. Sadly, we are unable to recommend any non-surgical options for ptosis treatment. There are several types of eye lift creams available online that claim to you reduce eyelid drooping by tightening the eyelids. None of these products has any proven effectiveness. There are no facial exercises which are recommended to improve ptosis. The best treatment for drooping eyelids is eyelid reduction surgery performed by a specialist plastic surgeon.
Although there are a lot of treatments promoted online which are claimed to get rid of droopy eyelids without surgery, none have been proven to be effective and in all cases are a significant waste of money. Common examples of products include vitamin supplements and eye patches. The key to effective ptosis is to treat the underlying cause of the condition. In certain cases, there may be a medical condition responsible. Treating the underlying medical condition such as a neuromuscular condition may help to improve eyelid ptosis without the need for surgery. Some people particularly men may have a particularly thick set brow causing ptosis, and often the best treatment would be injections of botulinum toxin type A which eliminate the need for invasive surgery.
What does ptosis surgery involve?
The best way to treat eyelid ptosis is with corrective eyelid surgery. Eyelid reduction surgery, also known as blepharoplasty is a permanent method of correction for ptosis. Blepharoplasty surgery involves the surgical excision of loose skin and redundant fat pads from the area of the upper eyelids. The muscles are effectively tightened which helps to impart a more youthful look to the overlying skin.
RELATED: What Is An Upper Blepharoplasty?
Once you have been admitted for the procedure, you will be taken through to the operating room. Once you are lying comfortably, the surgeon will apply topical local anaesthetic drops to your eyes. The area of treatment will then be cleaned and draped with sterile sheets. The surgeon will carefully mark the areas for skin removal with a skin marker pen. A local anaesthetic will then be injected into the eyelids. Eyelid surgery takes no more than 60 minutes per eye to carry out. Although the area will be numb, it is normal to experience minimal pulling and tugging sensations during the procedure whilst the surgeon operates on the eyelids.
Once the procedure is complete, the incisions are expertly closed with non-dissolvable stitches. An antibiotic ointment will be applied to the incision lines followed by the application of a sterile dressing. Once you are medically fit for discharge, you'll be allowed to go home with a responsible adult caregiver. Recovering in the comfort of your own home reduces the risk of postoperative complications including infection.
Eyelid surgery is associated with very little discomfort although over-the-counter painkillers will be sufficient to control any pain. Blepharoplasty results can transform patients' lives and our surgeons focus on achieving natural-looking results. Eyelid surgery techniques have developed significantly over the last 10 years with more emphasis being placed on preservation techniques to reduce side effects and risks. The results of droopy eyelid surgery can be considered permanent although in very rare cases, patients may require a minor adjustment procedure to fine-tune the results. Many patients choose to combine ptosis surgery with other complementary facial procedures including a brow lift to enhance the results.
What are the benefits of droopy eyelid surgery?
Ptosis surgery is suitable for a wide range of people who are keen to improve the appearance of their eyelids. Benefits of ptosis surgery include:
Achieving symmetrical-looking eyes.
Improvement of vision enables many everyday tasks to be carried out much more easily.
Increased youthfulness and a refreshed look
Getting rid of tired-looking eyes.
Improvement in functional symptoms such as eye strain, dry eyes and watery eyes, headaches and brow aches.
A significant boost in self-confidence and emotional well-being.
Ability to carry out tasks independently without needing help from others.
Ptosis surgery is the definitive treatment for drooping eyelids.
A safe and effective procedure which takes no more than 90 minutes to carry out.
Minimal risk of complications.
Am I suitable for blepharoplasty?
Blepharoplasty for ptosis correction is ideal for patients who would like to get rid of drooping eyelids to improve cosmetic appearance or relieve functional symptoms such as visual impairment. We would highly recommend surgical correction if your vision has been affected and you are unable to carry out everyday activities such as driving a car or performing visually intensive tasks.
Surgery for eyelid ptosis affecting one eye only is commonly performed for patients in their 20s and 30s. Drooping eyelids in older adults as a result of the natural ageing process is most commonly performed in people in their 50s and above. Although droopy eyelid surgery is an effective treatment for affected children, at Centre for Surgery we do not carry out consultations or procedures for anyone below the age of 18.
How long does blepharoplasty recovery take?
We would recommend being at home for at least 72 hours after droopy eyelid surgery. Patients can return to work after one week. You should avoid direct sunlight exposure for at least three weeks to avoid any adverse effects on healing. You should avoid rubbing the area of surgery to prevent irritation. Going to the gym and swimming should be avoided for at least four weeks after surgery. If you are a smoker, we would recommend quitting smoking as the healing process can be affected and an increased risk of complications is more likely including wound infection. Any risk of complications can be minimised by following all of the postoperative aftercare instructions given to you by your surgeon. Following these instructions in full will help to get the best possible recovery after blepharoplasty.
What do blepharoplasty scars look like?
Blepharoplasty is associated with minimal scarring as the incisions are often well positioned within natural skin folds. The blepharoplasty scars are barely noticeable when they are placed within the upper eyelid skinfold so that anyone will not be able to see any scarring. You will need to be reviewed at one week after your procedure by one of our nursing team. Your incisions will be reviewed and customised recommendations will be given on how to improve the appearance of blepharoplasty scarring.
When will I see blepharoplasty results?
Any type of surgical procedure including blepharoplasty results in a mild degree of bruising and swelling which will disappear after four weeks. In some cases, bruising and swelling may take up to 3 months to settle down completely depending on the extent of surgical correction for droopy eyelids. Drooping eyelid surgery is a permanent treatment to get rid of eyelid ptosis. The natural ageing process may mean that a small degree of eyelid droopiness may return over time. There are several effective treatments to address this when required. Whether future treatment is required or not will depend on the severity of the initial eyelid drooping.
How much does blepharoplasty cost?
Blepharoplasty Surgery at Centre for Surgery starts at £1995 for upper eyelid surgery under local anaesthetic. If you would prefer a general anaesthetic, treatment prices start from £2495. An accurate quotation will be given to you once you have had your face-to-face consultation with your surgeon. We are for the full range of finance options including 0% finance for eligible patients through our specialist finance partner, Chrysalis Finance. Chrysalis Finance specialises in the provision of medical finance for a wide range of cosmetic surgery procedures.
You will be allocated a dedicated patient coordinator to act as your personal point of contact throughout your patient journey with us at Centre for Surgery in London.
Why choose Centre for Surgery for blepharoplasty surgery?
Centre for Surgery is the leading cosmetic surgery clinic in London and our surgeons have years of experience in performing all types of eyelid surgery including ptosis treatment for drooping eyelids. Our state-of-the-art Baker Street clinic is located in Marylebone, Central London and is easily accessible via all methods of public transport.
If you would like to learn more about droopy eyelid surgery, please get in touch with us today on 020 7993 4849 or complete the contact form below to book a personal consultation with an eyelid reduction specialist surgeon.
Amazing from start to finish, the communication was the main thing was fully informed and looked after, on the day of my breast augmentation, the staff were fab and made me feel at ease through out the whole process. Thank you so much.
Mohammed Farid
18/11/2021
I've had such a great experience with excellent advice, care and attention and surgical treatment (gynaecomastia) - I can fully endorse the treatment I have received from Centre for Surgery with absolutely no qualms at all. Brilliant in every way - thank you all so much.
Caroline Thorpe
14/11/2021
Very pleased with my whole experience of having a procedure. Was so nervous about getting treatment and i was reassured and felt so comfortable throughout thanks to the amazing nurses. I definitely made the right decision to have breast augmentation at centre for surgery with dr erel.
Melissa Briggs
08/11/2021
So glad I went with centre for surgery, the whole process went very smoothly from the consultations down to the actual day of the procedure. I was so nervous on the day but the whole team put me at ease and I'm happy with my results as I feel a lot more comfortable wearing certain clothes now. My surgeon was Alberto Di Giuseppe who performed a breast Augmentation on me, and I would definitely recommend as he was very clear on what the outcome of the surgery would be and which size would look the best for my frame.
Couldn't be happier with Dr Tillo work,i had my breast surgery one week ago and so happy with the results so far,all the staff are extremely nice and very supportive,i would definitely recommend their services,thank so much
From start to the finish everything was perfect for tummy tuck surgery. All staff is very friendly and the aftercare has been good. The Doctor and the nurse team was fantastic. I'm so happy...result is amazing. Thank you!!!
This was overall a great experience, all the staff at Centre for Surgery were friendly and put me at ease. It is a nerve wracking thing to go through an op but the staff were so nice. Mr Ertan has got a great team around him. On the day of the operation everything went smoothly to plan, there was no delay or holdups, I had another consultation with Mr Ertan who confirmed what was going to be done and that I was still happy to proceed. I was prepped for the procedure, I met with the anaesthetist who again was really nice and put me at ease explaining his role. After the procedure I woke up with the nurse by my side making sure I was OK and checking on me, I was able to stay in the clinic until I was ready to leave and was not rushed at all. I was well looked after from the start to the point when I was discharged. Post operation I was staying at a local hotel it was so close there was no point in even getting a taxi and I was able to walk back where my partner was waiting for me. I was expecting a lot of bruising to both my eyes but there was very little if any by the time the cast came off after 7 days, I am now at the two week post operation point and it is healing well with no outwardly visible bruising or scaring. The next milestone is a checkup at the 6 week point with my surgeon. If you're thinking of having something like this done I would highly recommend getting in touch with Centre for Surgery.
The staff at Centre for Surgery were very kind and accommodating. They answered any questions I had about the procedure and were constantly checking up on me. A special thank you to Christina for all her support throughout.
I would just like to state the quality of care received from the nurses at Centre for Surgery was beyond the highest level. Sophie takes her patient care to another level beyond words. She always puts me at ease. She is there for me even at awkward hours just when I mostly needed reassurance and she is one of the most compassionate nurses I have come across and demonstrates her passion naturally for caring for others. She totally deserves recognition at its finest and thank you for always being there for me. 😍