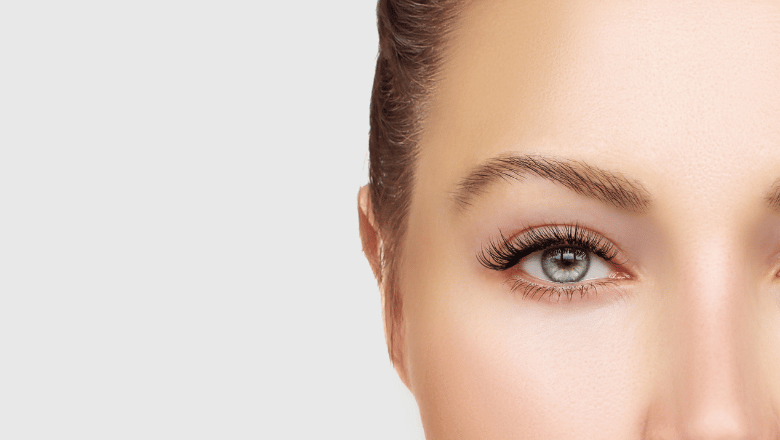 Eyelid surgery, also known as blepharoplasty, is one of our most popular procedures here at Centre for Surgery in London, and for good reason. The outcomes achieved after this procedure can give patients a significant boost in self-confidence. Many people choose to combine an eyelid lift with a mini facelift to achieve enhanced facial rejuvenation effects.
RELATED: Is eyelid surgery worth it?
The eyes help to define the face as a whole, and how they appear can say a great deal to others. Many people may be upset and frustrated when they get told they look tired when they feel full of energy. The eyes form a key part of how we communicate nonverbally, and the ageing process can dramatically change our facial expressions over time.
RELATED: What are the benefits of eyelid surgery?
The muscles that support the position of the eyelids tend to weaken with age, and this can cause the eyelids to develop a stretched appearance. Underlying fat may also bulge outwards, which may cause people to develop puffy eyes and the formation of dark circles under the eyes. Many people are more likely to develop heavy eyelids or dark circles under the eyes as a result of genetics which can make people look significantly older than they actually are. In other cases, droopy eyelids may, in severe cases, affect vision.
If you have noticed saggy eyelids or puffy eyelids, blepharoplasty, also known as eyelid surgery, could be an appropriate treatment. There are several important aspects of the procedure which patients should be aware of to ensure they get the best results.
Eyelid Surgery procedure
Eyelid surgery is a highly delicate procedure which requires high levels of precision to achieve the best results. Your surgeon uses very fine instruments and techniques. The blepharoplasty procedure takes between one and three hours to carry out depending on the extent of surgical correction required and whether upper eyelids, lower eyelids or both are combined in the same procedure. Eyelid surgery is designed to surgically remove excess skin and fat by tightening the eyelid muscles. This helps lift the area around the eyes, which helps them appear more open and youthful.
RELATED: Male Eyelid Surgery (Blepharoplasty For Men)
As with any surgery, blepharoplasty involves a period of recovery after the procedure, which may involve a small degree of bruising, swelling and mild discomfort. Any side effects experienced will settle down quickly, and the results seen after surgery will make the procedure worth it. You will be closely monitored by your surgeon and our post-operative nurses at all stages after your procedure. It is common to experience dryness of the eyes with associated tightness or a burning sensation. These symptoms will rapidly settle down over two weeks. You should be able to carry out most activities of daily living after 14 days. Any sensitivity to light can be improved by wearing dark sunglasses when going out in public to minimise the impact of strong sunlight, which could affect healing.
Patience is key during recovery after eyelid surgery. Although most people can return to desk-based work after ten days, the final results of surgery will start to become visible approximately 6 to 8 weeks later. This is why it is important to take adequate time out for rest and relaxation. Having successful eyelid surgery should be viewed as a positive experience, and the vast majority of patients who have a blepharoplasty tell us they wish they had the procedure many years earlier.
How to choose the best Eye Lift Surgeon
Blepharoplasty is a highly delicate surgery as the procedure is carried out close to the eye itself. It is important to choose a surgeon who regularly carries out this type of surgery to give you the best chance of achieving great results with minimal risk of complications. When deciding how to find the best eyelid surgeon in London, we would always recommend carrying out detailed research and not making hasty decisions based on cheap blepharoplasty prices abroad, as you could end up with sub-optimal results, which may require a corrective procedure for botched eyelid surgery.
When considering whether to have eyelid surgery, we would always recommend having a procedure locally. In other words, the country you live in and preferably close to home as he will need a robust system of social support during the first week of recovery after a blepharoplasty. Living near where your surgeon practices offer peace of mind as you can easily be assessed if you are concerned about any side effects or complications after surgery. If you do decide to have surgery in the UK, but far from where you live, you should look to stay somewhere locally for the first couple of days after surgery in the event of any complications of Portland.
At your consultation, ask plenty of questions, including how many blepharoplasty procedures your surgeon has carried out. Viewing eyelid surgery before and after photos will help to give you an idea of the potential results that can be achieved. An expert Surgeon will listen carefully to what you are trying to achieve and will want to make sure your expectations are realistic to give yourself the best possible chance of achieving an excellent outcome. It is very important to get a feel for all aspects of the procedure, including where the procedure will be carried out. The clinic or plastic surgery hospital should be registered with the Care Quality Commission or CQC for short.
It can be useful to have several consultations to make sure you are comfortable with a particular surgeon. Once you have decided on your choice of surgeon and clinic, you may wish to go back and ask them further questions, and we would actively encourage this. Blepharoplasty is a highly delicate surgery performed near the eyes, and you need to be sure that you are in the best possible hands.
Is Eyelid Surgery Permanent?
Blepharoplasty surgery produces permanent results but cannot stop the natural ageing process. The skin and underlying fat around the eyes will continue to stretch with age which can affect the results of eye lift surgery, although this can take many years to develop. Patients can have a second eyelid surgery procedure 5 to 10 years later to achieve further eyelid tightening. In some cases, your surgeon may suggest having a brow lift, also known as a forehead lift, instead of having a second blepharoplasty procedure. Patients who have lower eyelid surgery, also known as eye bag removal, do not generally need to have the procedure repeated later in life.
RELATED: Eyelid surgery recovery – top tips
Will scars be noticeable after Eye Lift Surgery?
One of the most common questions we get asked is whether there will be visible scarring after eyelid surgery. Fortunately, a skilled surgeon will skilfully position incisions for blepharoplasty surgery in the natural skin folds of the eyes, so they are barely visible once they have fully healed. This will help to keep potential scarring after eyelid surgery to a minimum.
RELATED: What do blepharoplasty scars look like?
The ideal results of blepharoplasty surgery should make you appear youthful and refreshed without necessarily looking like you have had a surgical procedure. It is vital to have realistic expectations of what eyelid surgery can achieve. Patients who have droopy eyelids that may have impaired their vision can achieve excellent symptomatic relief with surgery. This is an addition to achieving a youthful appearance without drastically altering your overall facial appearance.
Why choose Centre for Surgery for Blepharoplasty Surgery?
Centre for Surgery is the leading plastic surgery clinic in London and is home to some of the best plastic surgeons in the UK. We carry out hundreds of blepharoplasty and eyelid surgery procedures each year at our state-of-the-art Baker Street clinic in Marylebone.
We invite you to come in for an in-person consultation with an expert eyelid surgeon to discuss your expectations and goals for treatment. Getting the best results after eyelid surgery depends on your Surgeon having a comprehensive understanding of what you would like to achieve from the procedure. You will also be shown eyelid surgery before and after photos to give you an idea of how you could look after Surgery. Everyone has unique preferences, and although you won't look the same as in a particular photo, you will have a clear idea of what blepharoplasty results can be achieved with eyelid lift surgery.
Call us today on 020 7993 4849 or complete the contact form below to book a consultation and start your journey towards achieving youthful and refreshed eyes.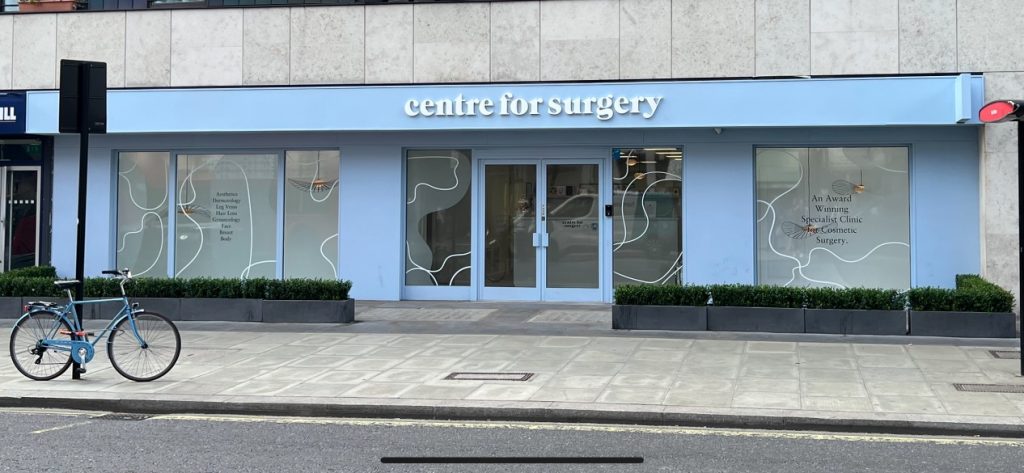 Amazing from start to finish, the communication was the main thing was fully informed and looked after, on the day of my breast augmentation, the staff were fab and made me feel at ease through out the whole process. Thank you so much.
Mohammed Farid
18/11/2021
I've had such a great experience with excellent advice, care and attention and surgical treatment (gynaecomastia) - I can fully endorse the treatment I have received from Centre for Surgery with absolutely no qualms at all. Brilliant in every way - thank you all so much.
Caroline Thorpe
14/11/2021
Very pleased with my whole experience of having a procedure. Was so nervous about getting treatment and i was reassured and felt so comfortable throughout thanks to the amazing nurses. I definitely made the right decision to have breast augmentation at centre for surgery with dr erel.
Melissa Briggs
08/11/2021
So glad I went with centre for surgery, the whole process went very smoothly from the consultations down to the actual day of the procedure. I was so nervous on the day but the whole team put me at ease and I'm happy with my results as I feel a lot more comfortable wearing certain clothes now. My surgeon was Alberto Di Giuseppe who performed a breast Augmentation on me, and I would definitely recommend as he was very clear on what the outcome of the surgery would be and which size would look the best for my frame.
Couldn't be happier with Dr Tillo work,i had my breast surgery one week ago and so happy with the results so far,all the staff are extremely nice and very supportive,i would definitely recommend their services,thank so much
From start to the finish everything was perfect for tummy tuck surgery. All staff is very friendly and the aftercare has been good. The Doctor and the nurse team was fantastic. I'm so happy...result is amazing. Thank you!!!
This was overall a great experience, all the staff at Centre for Surgery were friendly and put me at ease. It is a nerve wracking thing to go through an op but the staff were so nice. Mr Ertan has got a great team around him. On the day of the operation everything went smoothly to plan, there was no delay or holdups, I had another consultation with Mr Ertan who confirmed what was going to be done and that I was still happy to proceed. I was prepped for the procedure, I met with the anaesthetist who again was really nice and put me at ease explaining his role. After the procedure I woke up with the nurse by my side making sure I was OK and checking on me, I was able to stay in the clinic until I was ready to leave and was not rushed at all. I was well looked after from the start to the point when I was discharged. Post operation I was staying at a local hotel it was so close there was no point in even getting a taxi and I was able to walk back where my partner was waiting for me. I was expecting a lot of bruising to both my eyes but there was very little if any by the time the cast came off after 7 days, I am now at the two week post operation point and it is healing well with no outwardly visible bruising or scaring. The next milestone is a checkup at the 6 week point with my surgeon. If you're thinking of having something like this done I would highly recommend getting in touch with Centre for Surgery.
The staff at Centre for Surgery were very kind and accommodating. They answered any questions I had about the procedure and were constantly checking up on me. A special thank you to Christina for all her support throughout.
I would just like to state the quality of care received from the nurses at Centre for Surgery was beyond the highest level. Sophie takes her patient care to another level beyond words. She always puts me at ease. She is there for me even at awkward hours just when I mostly needed reassurance and she is one of the most compassionate nurses I have come across and demonstrates her passion naturally for caring for others. She totally deserves recognition at its finest and thank you for always being there for me. 😍