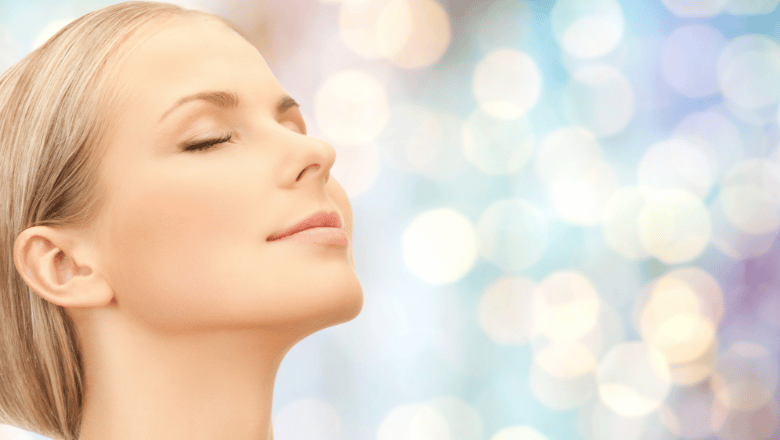 Many people are understandably concerned about the length of the potential recovery after eyelid surgery, also known as blepharoplasty. Fortunately, an eyelid lift has a quick recovery, with most people being able to return to work within a few days. Here we discuss how long it takes to recover from eyelid surgery and how to optimise blepharoplasty recovery to help you heal quicker. This will help you to achieve the best eyelid surgery results.
RELATED: Is eyelid surgery worth it?
What factors can affect blepharoplasty recovery?
Blepharoplasty recovery is unique to each patient, although there are several common features which most patients will experience during their eyelid surgery recovery, as listed below:
Your age
Your general state of health
The type of work you undertake – more physically demanding jobs may result in prolonged bruising and swelling.
How closely do you follow your surgeon's postoperative aftercare instructions?
The type of eyelid surgery you are having – upper blepharoplasty and/or lower blepharoplasty
If you have combined your eyelid surgery procedure with other procedures, such as a mini facelift
RELATED: Male Eyelid Surgery (Blepharoplasty For Men)
How to prepare for eyelid surgery
You should avoid any medicines containing aspirin for at least two weeks before surgery, as these medicines are associated with an increased risk of bleeding during and after the procedure. Smokers should avoid smoking at least four weeks before and after surgery. Smoking is associated with an increased risk of wound complications and can result in excessive scarring.
RELATED: What are the benefits of eyelid surgery?
Excessive sun exposure should be minimised for at least two weeks before surgery, and you should wear a minimum of SPF 30 sunscreen if outdoors. It would be best if you tried to collect your prescriptions for antibiotics and painkillers before the procedure. You will need to avoid food for a minimum of six hours before the procedure, and clear liquids can be consumed up to two hours before surgery.
You will need to arrange for a responsible adult escort to collect you once the procedure is complete and look after you for at least 24 hours after the procedure. Our clinic staff will not be allowed to discharge you without having a responsible adult with you. If you live far away from the clinic (at least 90 minutes away), then we would recommend staying in a local hotel close to the clinic.
On the day of your eyelid surgery
Preoperative fasting guidelines should be adhered to, including six hours for food and two hours for clear liquids. Oral premedications may be given to you before the procedure, which can be taken with a small sip of water. You should wear loose-fitting dark-coloured clothes that can be button fastened. Avoid T-shirts and other clothing that has to be applied over the head. Do not bring any valuables to the clinic, and avoid wearing jewellery. Avoid applying make-up on the day of surgery and remove any nail polish or artificial nails. You should avoid wearing contact lenses and wear glasses instead. If dentures are worn, they should be kept in and make sure to inform your anaesthetist you have dentures. Don't forget to bring a formal type of identification, as your nurses will use this to verify your identity during the admission process.
After Surgery
It is normal to experience blurry vision once the blepharoplasty surgery has been completed. This is not a sign of complications during surgery. Blurred vision after eyelid surgery is nothing to be concerned about as your surgeon applies antibiotic ointment over the eyes to prevent the eye from becoming dry during surgery. The antibiotic ointment should be used up to 7 days after surgery and applied four times a day to the inner aspect of the eye and the incisions themselves.
Blepharoplasty recovery time
Blepharoplasty recovery can be divided into three components. Initial bruising and swelling followed by healing and maturation of the eyelid surgery incisions. Bruising is the first symptom to disappear and takes approximately 3 to 4 weeks. Swelling can take longer to resolve and can last up to 6 weeks or longer in certain cases. Swelling takes time to settle down gradually. Most patients can return to work or go outside approximately five days after the procedure. If you feel comfortable appearing bruised in public, you may be able to go out sooner. Eyelid surgery involves making surgical incisions, and this will result in scars. Blepharoplasty scars can take 12 months or more to mature into a faint white line. Following your surgeon's postoperative instructions for eyelid surgery recovery will give you the best possible chances of achieving virtually invisible scars after eyelid surgery.
Eyelid surgery recovery – aftercare instructions
Healing and recovery after blepharoplasty surgery are generally straightforward, provided you follow your surgeon's instructions for eyelid surgery recovery. This will ensure you heal well with minimal risk of complications occurring. Failing to follow the instructions in full may increase the risk of developing post-operative wound complications after surgery, increasing the risk of excessive scarring.
Arrange for time off work
It is important to remember that blepharoplasty recovery time requires people to take time out to rest. We would recommend one week off work. If you have children, you may require additional help, especially with younger children, including dropping them off and picking them up from school. Arrange for someone at work to cover you in your absence. It is a good idea to shop for the right foods before surgery to avoid the need to leave the home early after having surgery.
Follow your surgeon's postoperative advice
Following your surgeon's instructions is vital for a speedy recovery. We would recommend using cold packs applied around the eyes, especially during the first 3 to 5 days. The eyelids can be gently cleansed using saline wipes. You should use the antibiotic ointment as directed by your surgeon and avoid rubbing your eyes, as this could irritate the incisions. To avoid corneal irritation, you should avoid wearing contact lenses for at least two weeks after surgery. It is a good idea to sleep propped up on a couple of pillows for the first few days after surgery to reduce eyelid swelling. You should avoid smoking for at least four weeks after surgery to minimise the risk of postoperative wound complications.
You will need to have any non-dissolvable stitches removed approximately 5 to 7 days after surgery. You should avoid using non-steroidal anti-inflammatory drugs such as ibuprofen, as these are associated with an increased risk of bleeding after surgery. Any health supplements that contain vitamin E or fish oil should also be avoided for similar reasons. Paracetamol can be taken if you experience mild discomfort. It would be best to familiarise yourself with the postoperative care instructions before surgery, so there are no surprises during eyelid surgery recovery.
Be aware of common side effects
Before considering having baggy eyelid surgery, you should have realistic expectations of what can be achieved after surgery. Having a good understanding of what recovery involves can help you remain motivated throughout the recovery period. Your eyes are likely to look puffy after surgery, and the incisions will be red and may be raised above the level of the surrounding skin. Many patients may describe having black eyes from the considerable bruising that may develop after surgery. These are expected side effects and will resolve within 2 to 3 weeks, after which you can see the initial results of eyelid surgery.
Stay relaxed
Maintaining a state of relaxation is crucial during the recovery process after a Blepharoplasty to avoid excessive eyestrain. You should refrain from visually intensive tasks such as watching TV or watching a computer screen after eyelid surgery. This will help to reduce the risk of developing dry eyes after blepharoplasty.
Avoid strenuous exercise
You should avoid any strenuous activities, including going to the gym for at least four weeks after surgery. Excessive blood flow from exercise may increase swelling and lead to post-operative bleeding. Lifting heavy items should also be avoided.
Get plenty of sleep
We would recommend getting plenty of sleep as this allows the body to heal itself. You may feel more tired after surgery during the first couple of weeks, listen to your body and rest sufficiently to give your mind and body time to relax and heal.
Ensure proper eye protection
It would be best to avoid excessive exposure outdoors during the first few days after surgery, including strong sunlight. When you do go outside, we would recommend wearing appropriate sunglasses, a wide-brimmed hat and sunscreen to protect the healing incisions.
How to prepare for Eyelid lift surgery?
Before having a Blepharoplasty surgery, you will need to have an in-person consultation with an experienced Plastic Surgeon to discuss the benefits and risks of the procedure as well as to determine your suitability. Your surgeon will explain the preoperative and postoperative instructions you must follow to ensure you get the best possible results. It is sensible to collect your post-operative medications before the day of the procedure, including cold packs and sterile gauze. Most types of blepharoplasty surgery are amenable to a local anaesthetic, although your surgeon will recommend the most appropriate type of anaesthesia once they have performed a physical examination.
What are the potential risks and complications of surgery?
Potential risks of eyelid surgery include:
Alteration in sensitivity around the eyelids
Temporary blurred vision
Excessive sensitivity to bright light
Ectropion formation
Dry eyes
Problems in closing the eyes fully
Permanent visual disturbance (rare)
Eyelid surgery at Centre for Surgery
If you have been thinking about having an eyelid lift, the first step is to schedule an in-person consultation with a specialist Plastic Surgeon at our state-of-the-art Baker Street clinic in London. You may have been thinking about having eyelid surgery for a long time. This is why we have focused on making the patient journey as smooth and comfortable as possible. Our friendly and knowledgeable patient coordinators are available to act as your personal point of contact to ensure you are comfortable with your decision to have blepharoplasty surgery in London. Your Surgeon will determine your suitability at the consultation as well as recommend the most appropriate type of eyelid surgery based on a detailed clinical assessment. Every patient has unique eyelid anatomy surgery, and it is always customised to the needs and desires of the individual patient. A full range of treatment options, including non-invasive treatments, will be discussed alongside consideration of both upper and lower eyelid surgery to ensure you achieve the best results with minimal downtime.
At the consultation, your surgeon will:
Discuss the blepharoplasty procedure and what it involves
Explain the potential risks and complications associated with eyelid surgery
Describe the different steps of blepharoplasty surgery
Give you an idea of what to expect before, during and after surgery
Your patient coordinator will review you after the consultation to give you a detailed quotation and answer any questions or concerns you may have
Surgeons are committed to keeping up-to-date with the latest advances in eyelid surgery and have years of experience performing all types of cosmetic eyelid surgery, including both upper and lower blepharoplasty. Our practice philosophy is on achieving natural-looking results to help you boost your self-confidence. Our cosmetic surgery clinic in London is one of the most respected centres for blepharoplasty surgery in the UK.
Achieving natural-looking and beautiful results requires detailed knowledge and understanding of the intricate anatomy of the eyelids and customising surgical techniques for optimal outcomes. Our surgeons attend national and international conferences to learn from the world's most respected specialists in eyelid surgery. This gives all our patients the benefits of receiving gold-standard medical care at our central London clinic. Our surgeons and Patient coordinators are dedicated to providing the highest standards of service before, during and after your procedure in a caring and personal environment.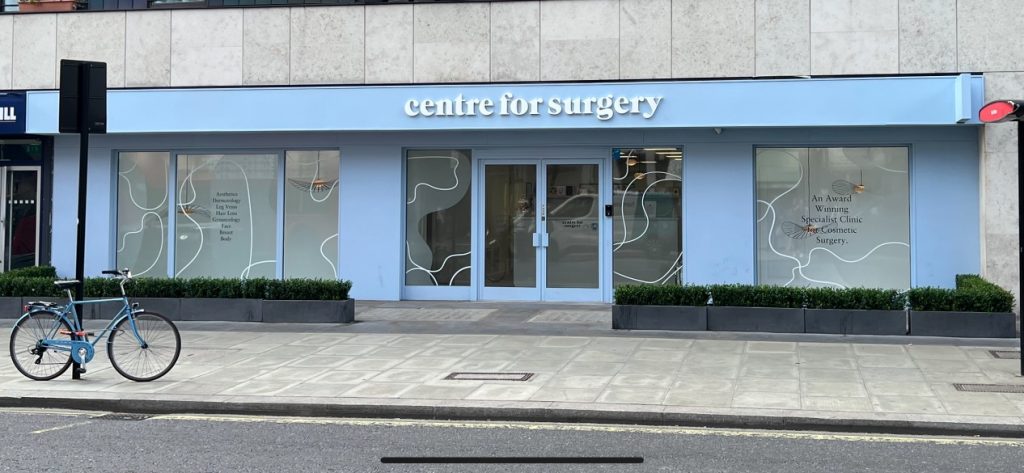 Amazing from start to finish, the communication was the main thing was fully informed and looked after, on the day of my breast augmentation, the staff were fab and made me feel at ease through out the whole process. Thank you so much.
Mohammed Farid
18/11/2021
I've had such a great experience with excellent advice, care and attention and surgical treatment (gynaecomastia) - I can fully endorse the treatment I have received from Centre for Surgery with absolutely no qualms at all. Brilliant in every way - thank you all so much.
Caroline Thorpe
14/11/2021
Very pleased with my whole experience of having a procedure. Was so nervous about getting treatment and i was reassured and felt so comfortable throughout thanks to the amazing nurses. I definitely made the right decision to have breast augmentation at centre for surgery with dr erel.
Melissa Briggs
08/11/2021
So glad I went with centre for surgery, the whole process went very smoothly from the consultations down to the actual day of the procedure. I was so nervous on the day but the whole team put me at ease and I'm happy with my results as I feel a lot more comfortable wearing certain clothes now. My surgeon was Alberto Di Giuseppe who performed a breast Augmentation on me, and I would definitely recommend as he was very clear on what the outcome of the surgery would be and which size would look the best for my frame.
Couldn't be happier with Dr Tillo work,i had my breast surgery one week ago and so happy with the results so far,all the staff are extremely nice and very supportive,i would definitely recommend their services,thank so much
From start to the finish everything was perfect for tummy tuck surgery. All staff is very friendly and the aftercare has been good. The Doctor and the nurse team was fantastic. I'm so happy...result is amazing. Thank you!!!
This was overall a great experience, all the staff at Centre for Surgery were friendly and put me at ease. It is a nerve wracking thing to go through an op but the staff were so nice. Mr Ertan has got a great team around him. On the day of the operation everything went smoothly to plan, there was no delay or holdups, I had another consultation with Mr Ertan who confirmed what was going to be done and that I was still happy to proceed. I was prepped for the procedure, I met with the anaesthetist who again was really nice and put me at ease explaining his role. After the procedure I woke up with the nurse by my side making sure I was OK and checking on me, I was able to stay in the clinic until I was ready to leave and was not rushed at all. I was well looked after from the start to the point when I was discharged. Post operation I was staying at a local hotel it was so close there was no point in even getting a taxi and I was able to walk back where my partner was waiting for me. I was expecting a lot of bruising to both my eyes but there was very little if any by the time the cast came off after 7 days, I am now at the two week post operation point and it is healing well with no outwardly visible bruising or scaring. The next milestone is a checkup at the 6 week point with my surgeon. If you're thinking of having something like this done I would highly recommend getting in touch with Centre for Surgery.
The staff at Centre for Surgery were very kind and accommodating. They answered any questions I had about the procedure and were constantly checking up on me. A special thank you to Christina for all her support throughout.
I would just like to state the quality of care received from the nurses at Centre for Surgery was beyond the highest level. Sophie takes her patient care to another level beyond words. She always puts me at ease. She is there for me even at awkward hours just when I mostly needed reassurance and she is one of the most compassionate nurses I have come across and demonstrates her passion naturally for caring for others. She totally deserves recognition at its finest and thank you for always being there for me. 😍