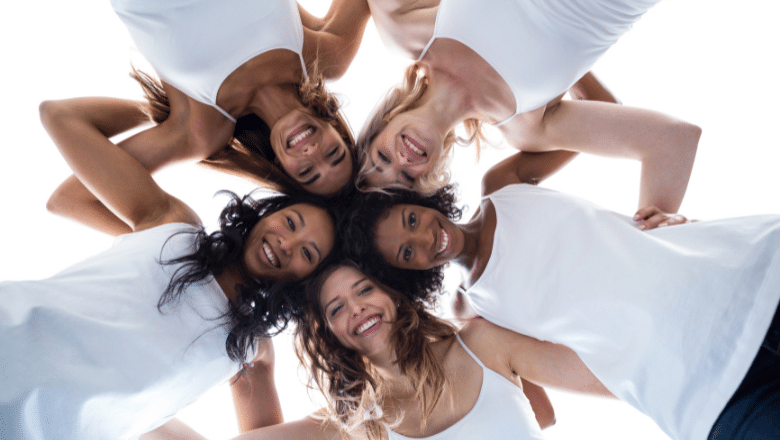 If you're thinking about having a consultation for a surgical procedure, you might be wondering whether you're a suitable candidate for surgery. Deciding to undergo any form of plastic surgery is a big step, and it's only natural to want some advice before you take the plunge. You're in the right place for that!
At Centre for Surgery, we believe that the first step in your journey should be an informed one. Before we even book your appointment, we like to get to know you a little. This isn't just form-filling for the sake of it; it's about understanding your needs so we can tailor your experience with us. We've even made our initial process smoother to quickly assess whether you're eligible for the treatment you're interested in. All you need to do is pick up the phone, and one of our friendly coordinators will walk you through a quick eligibility assessment.
While you're waiting for our team to get back to you, it's a good opportunity to educate yourself on what to expect. Being well-informed not only helps you make better decisions, but it can also ease any nervousness you may feel about the procedure.
RELATED: Pre-Consultation Check List
Centre for Surgery is a leading plastic surgery clinic in London, specialising in a variety of cosmetic procedures. Our aim is to provide personalised care to each patient, ensuring the best possible outcomes. We're here to guide you every step of the way.
About the Consultation Process
When you come in for a consultation at Centre for Surgery, your surgeon will sit down with you to get a comprehensive view of your health background. This isn't just a formality; it's crucial for ensuring that you get the best possible care. You'll be asked about your medical history, any medications you're currently taking, previous surgeries you've had, and any past cosmetic procedures, among other things. This thorough approach gives us a deeper understanding of your overall health, which in turn allows us to tailor the treatment to your specific needs.
We understand that the world of plastic surgery can be filled with a lot of medical jargon and specific criteria, so we aim to give you a clear picture of what to expect during your consultation. Our structured assessment process not only aids us in determining your eligibility for a procedure, but it also provides our surgeons with valuable information that they can use to customise your experience during your appointment.
One question that often comes up is about Body Mass Index (BMI) requirements. It's important to note that we have a set guideline stating that patients must have a BMI of 30 or lower to be considered for a consultation. This is not to exclude anyone, but rather to ensure that you meet the safety criteria necessary for undergoing a surgical procedure.
Why BMI is a Consideration for Plastic Surgery
Safety is our top priority at Centre for Surgery. That's why we recommend patients have a Body Mass Index (BMI) of 30 or lower before undergoing any cosmetic surgery. This guideline has been carefully crafted by a team of our experienced medical professionals, including top-tier plastic surgeons and anaesthetists, with the aim of maximising patient safety and well-being.
From a cosmetic viewpoint, being near your target weight before surgery is also beneficial. Significant changes in your weight can affect the outcome of your surgery, which is why we prefer you to be close to your goal weight. However, there are exceptions. If you've already achieved a significant weight loss of over 60 lbs, we may consider a consultation for those with a BMI between 30 and 35.
RELATED: Ideal Weight For Tummy Tuck
We understand that some people have reservations about the accuracy of BMI as a health measure. It's a valid point, as health is a multi-faceted concept that isn't always easily quantifiable. However, when it comes to assessing suitability for surgery, it's essential to have a standardised metric. BMI has been widely used for this purpose for many years and has undergone various refinements over the decades to improve its accuracy.
Today, the World Health Organization considers BMI as one of several indicators of overall health. It has undergone rigorous validation through numerous studies, establishing its utility as a relatively dependable measure. While it's not the only factor we consider, it is an important part of our comprehensive assessment process designed to ensure your safety and achieve the best possible outcome for you.
Why BMI Matters in Surgical Safety, Despite Its Limitations
So, why do medical professionals, including us at Centre for Surgery, place such emphasis on Body Mass Index (BMI)? The science offers some compelling reasons. Research indicates that higher BMIs are often associated with comorbidities—simply put, additional health issues that exist alongside the primary concern. For example, people with high BMIs are more likely to experience conditions like diabetes, heart issues, and respiratory difficulties, among others.
RELATED: Body Mass Index (BMI) & Cosmetic Surgery
However, it's important to clarify that having a high BMI doesn't necessarily cause these health problems, nor do these health issues automatically lead to a high BMI. The relationship is more about correlation than causation. Still, higher BMI levels can place patients at a greater risk due to these potential underlying health issues.
Another significant aspect to consider is the use of general anaesthesia. Multiple studies suggest that the risks associated with general anaesthesia rise with an increase in BMI. Respiratory complications, for instance, are more likely to occur in patients with higher BMIs, especially given the prone position during surgery and the impact of anaesthesia. There's also an elevated risk of arrhythmias—irregular heartbeats—which are far from desirable in a surgical context.
From a post-surgery recovery standpoint, a high BMI has been correlated with a greater likelihood of complications. These may include seromas (fluid collections), elevated risks of infections, and delayed wound healing, among others.
Although we acknowledge that BMI is not a perfect metric, it still plays a valuable role in our safety guidelines for elective surgical procedures. Our primary mission is to minimise risks to offer you the safest path towards your cosmetic goals. We aren't here to make judgements about anyone's health based on a single number. Instead, we use BMI as one among many tools to give us a fuller picture of your health, so that we can achieve the best and safest surgical outcomes for you.
Why Choose Centre for Surgery: Your Pathway to Personalised, High-Quality Care
At Centre for Surgery, your safety, well-being, and aspirations are at the heart of what we do. As a leading plastic surgery clinic in London, we provide an unparalleled level of care tailored to your individual needs. Our highly skilled team of professionals, from esteemed plastic surgeons to experienced anaesthetists, work tirelessly to ensure the highest standards are maintained, from initial consultation to post-operative care.
Patient Testimonials
Sarah J.: "My experience with Centre for Surgery was nothing short of exceptional. The level of personalised care I received made me feel completely at ease throughout the entire process."
David H.: "The surgical team at Centre for Surgery is world-class. They really listened to my concerns and the results were beyond my expectations."
Anita L.: "I was initially nervous about undergoing surgery, but the informative consultation and the supportive staff put all my fears to rest. I can't thank Centre for Surgery enough for their excellent care."
Contact Details for Booking a Consultation
Additional Resources
Whether you're interested in a facelift, breast augmentation, or a non-surgical treatment, Centre for Surgery is committed to providing you with the safest and most effective solutions. We invite you to book a consultation and begin your transformative journey with us.