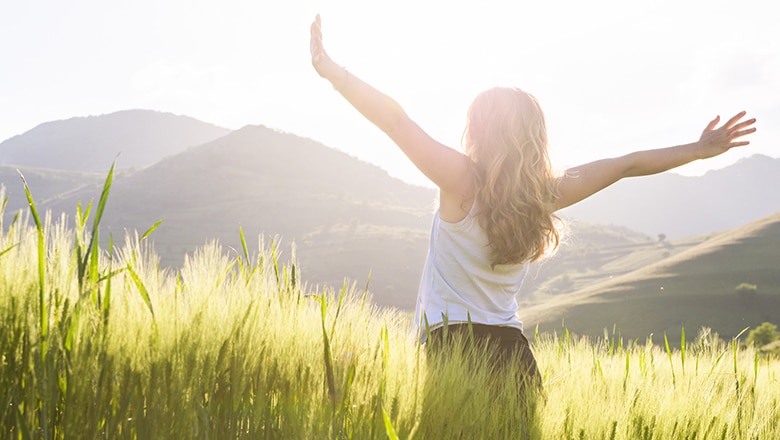 Labia majora reduction is a technique to reduce the size of overly prominent labia majora which sit on either side of the labia minora. The two main techniques are either liposuction or surgical excision and the correct technique chosen depends on if there is primarily volume excess or skin excess.
Labia majora reduction is a type of labiaplasty procedure for reducing the outer vaginal lips. With the labia majora, it is important to distinguish between enlargement of the labia majora due to volume excess and enlargement due to skin excess as a result of weight loss. With excessively large majora due to volume excess, this can be effectively treated with liposuction. In some cases, the use of liposuction may result in skin sagging and redundant skin, especially in older patients. Where there is excessive skin as a result of volume loss then surgical removal of skin via a wedge-shaped incision of each labia majora is ideal. The incision is placed along the length of the labia minora for optimal scar concealment.
Our specialist centre at 106 Crawford Street was recently inspected and rated by the Care Quality Commission as good across all five domains of care.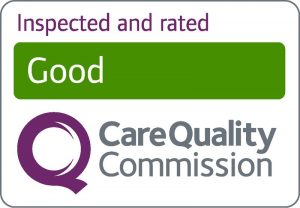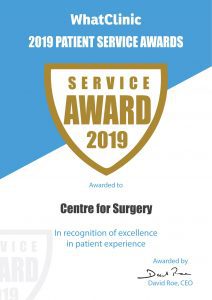 RealSelf Top Doctors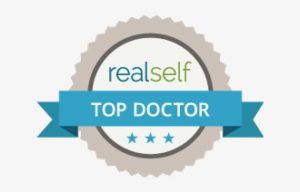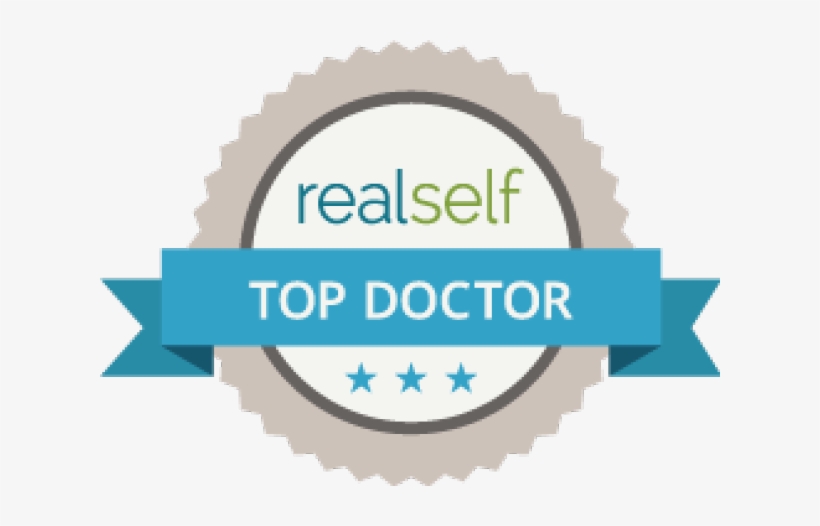 RealSelf top doctor status is awarded to less than 10% of the RealSelf doctor community.  This status is earned by achieving consistently high patient satisfaction (from RealSelf reviews), getting excellent feedback on expert answers to patient questions, and investing significant time in Q&A and other doctor activities. RealSelf top doctors are rated among the very best surgeons in the United Kingdom and the USA.
Dr Paraskevi Dimitriadi is a specialist aesthetic gynaecologist and has trained at some of the world's leading hospitals in all aspects of gynaecology. Dr Dimitriadi continues to practice in a major London teaching hospital. She takes an active interest in research into aesthetic gynaecology and lectures both nationally and internationally on a range of topics in aesthetic gynaecology. She is a full member of the European Society of Aesthetic Gynaecology (ESAG).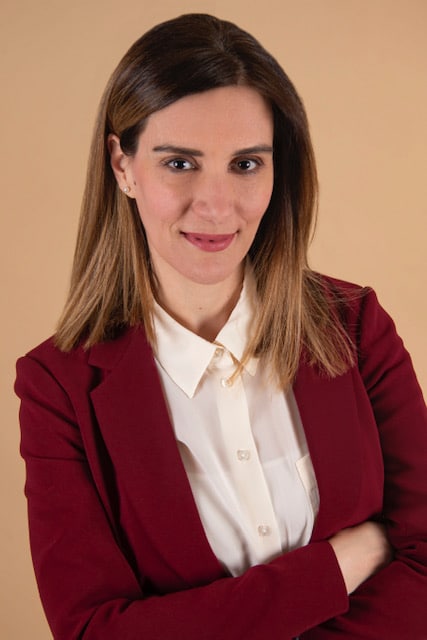 Dr Dimitriadi is known for her caring, patient-centred approach, supporting all her patients and she always strives to optimise patient outcomes at stages of the patient journey.
As a female surgeon, Dr Dimitriadi understands her patient's most delicate needs and preferences,  which allows her to create a personalised and bespoke treatment plan to meet the patient's goals. She is regarded as one of the top labiaplasty surgeons in London and is an expert in all types of labiaplasty surgery – labia minora reduction, labia majora reduction and clitoral hoodectomy. Dr Dimitriadi brings together her expertise across both surgical and non-surgical gynaecological treatments – unrivalled in London and exclusive to Centre for Surgery.
Initially, I felt really uneasy about having to undergo surgery as I have never had one in the past. However after my initial consultation with Dr Paraskevi, where she took her time to explain everything in great detail, I felt so much more confident. She is really friendly, honest, sympathetic and caring. During the surgery, Dr Paraskevi made me feel at ease, she was super attentive, responsive to my needs and I didn't feel as if my procedure was getting rushed at all. I am so grateful that I was under her care! I spent a really long time researching where to do my surgery and I am so glad that I chose Centre for Surgery! Highly recommend. Verona Morina ⭐️⭐️⭐️⭐️⭐️
Preparation for Labia Majora Reduction
Patients who smoke will be advised to stop for at least 2 weeks before the date of their labiaplasty procedure. Smoking has detrimental effects on microcirculation and is known to slow the wound healing process. All medications, prescribed and over the counter will be reviewed. Aspirin and aspirin-containing medicines should be stopped both before and after surgery. Aspirin and NSAIDs impair the body's natural clotting process and may cause bleeding complications after surgery. If you require pain relief after surgery, paracetamol is advised.
Whether your procedure is performed under a local or general anaesthetic, it is mandatory to have a responsible adult escort take you home in a car or taxi. You must not travel home on public transport after labia majora reduction.
Labia Majora Reduction with Liposuction
Liposuction for labia majora reduction is performed as an outpatient procedure as a day case. This means you will be able to go home later the same day to recover in the comfort of your own home. The procedure can be performed under either a local anaesthetic or TIVA general anaesthetic. Liposuction of the labia majora is often combined with mons pubis liposuction for optimal contouring of the female genital region. The area is first injected with a local anaesthetic to render the area fully numb. Small liposuction cannulas are then used to gently aspirate fat to the desired treatment endpoint. A compression garment should be applied over the area and worn for 6 weeks to ensure good healing.
Labia Majora Reduction with Surgical Excision
Similar to the liposuction method, labia majora reduction with surgical excision is performed as a day case procedure and is often combined with a labia minora reduction but can also be performed on its own. Labia majora reduction with surgical excision is more commonly performed with TIVA general anaesthetic as the procedure can be longer than for a labia minora reduction. TIVA ensures you will be comfortable throughout the procedure. The incision is made along the labia minora to ensure the resulting scar is well hidden.
Postoperative complications of a wedge excision of the labia majora are bleeding and temporary hypersensitivity for 4 to 6 weeks.
Amazing from start to finish, the communication was the main thing was fully informed and looked after, on the day of my breast augmentation, the staff were fab and made me feel at ease through out the whole process. Thank you so much.
Mohammed Farid
18/11/2021
I've had such a great experience with excellent advice, care and attention and surgical treatment (gynaecomastia) - I can fully endorse the treatment I have received from Centre for Surgery with absolutely no qualms at all. Brilliant in every way - thank you all so much.
Caroline Thorpe
14/11/2021
Very pleased with my whole experience of having a procedure. Was so nervous about getting treatment and i was reassured and felt so comfortable throughout thanks to the amazing nurses. I definitely made the right decision to have breast augmentation at centre for surgery with dr erel.
Melissa Briggs
08/11/2021
So glad I went with centre for surgery, the whole process went very smoothly from the consultations down to the actual day of the procedure. I was so nervous on the day but the whole team put me at ease and I'm happy with my results as I feel a lot more comfortable wearing certain clothes now. My surgeon was Alberto Di Giuseppe who performed a breast Augmentation on me, and I would definitely recommend as he was very clear on what the outcome of the surgery would be and which size would look the best for my frame.
Couldn't be happier with Dr Tillo work,i had my breast surgery one week ago and so happy with the results so far,all the staff are extremely nice and very supportive,i would definitely recommend their services,thank so much
From start to the finish everything was perfect for tummy tuck surgery. All staff is very friendly and the aftercare has been good. The Doctor and the nurse team was fantastic. I'm so happy...result is amazing. Thank you!!!
This was overall a great experience, all the staff at Centre for Surgery were friendly and put me at ease. It is a nerve wracking thing to go through an op but the staff were so nice. Mr Ertan has got a great team around him. On the day of the operation everything went smoothly to plan, there was no delay or holdups, I had another consultation with Mr Ertan who confirmed what was going to be done and that I was still happy to proceed. I was prepped for the procedure, I met with the anaesthetist who again was really nice and put me at ease explaining his role. After the procedure I woke up with the nurse by my side making sure I was OK and checking on me, I was able to stay in the clinic until I was ready to leave and was not rushed at all. I was well looked after from the start to the point when I was discharged. Post operation I was staying at a local hotel it was so close there was no point in even getting a taxi and I was able to walk back where my partner was waiting for me. I was expecting a lot of bruising to both my eyes but there was very little if any by the time the cast came off after 7 days, I am now at the two week post operation point and it is healing well with no outwardly visible bruising or scaring. The next milestone is a checkup at the 6 week point with my surgeon. If you're thinking of having something like this done I would highly recommend getting in touch with Centre for Surgery.
The staff at Centre for Surgery were very kind and accommodating. They answered any questions I had about the procedure and were constantly checking up on me. A special thank you to Christina for all her support throughout.
I would just like to state the quality of care received from the nurses at Centre for Surgery was beyond the highest level. Sophie takes her patient care to another level beyond words. She always puts me at ease. She is there for me even at awkward hours just when I mostly needed reassurance and she is one of the most compassionate nurses I have come across and demonstrates her passion naturally for caring for others. She totally deserves recognition at its finest and thank you for always being there for me. 😍