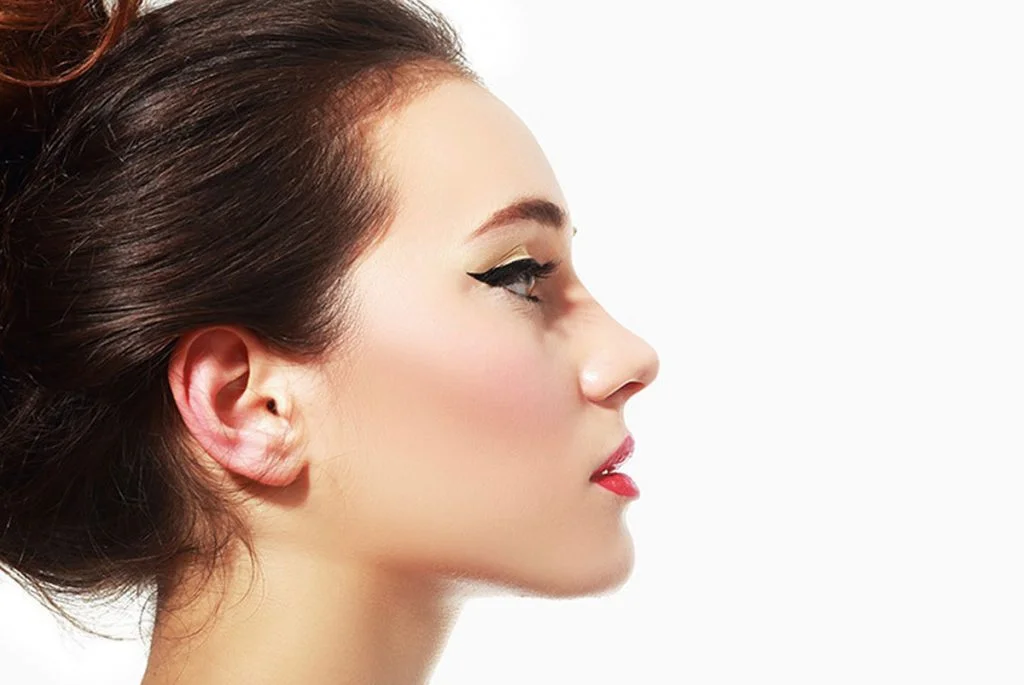 Reducing the size of your nose with Rhinoplasty
Are you conscious of your nose feeling too large for your face? Do you yearn for your nose to have a different size or shape? Are you exploring solutions to enhance your nose's aesthetic appeal? The attractiveness of a face is often significantly influenced by the beauty of the nose, given its central position. With the prevalence of social media and the internet, an increasing number of individuals are keen to learn about the most effective methods to reduce their nose size. However, it's crucial to understand that all nose shapes are normal, and unless they pose a problem with your breathing, they should be regarded as completely healthy.
Centre for Surgery is a premier London clinic specialising in plastic surgery. Our skilled surgeons are committed to understanding your aesthetic desires pertaining to your nose and assisting you in achieving them.
Our rhinoplasty specialists commonly get asked about the most effective way to make your nose smaller. Rhinoplasty or nose job surgery is the best way to achieve this. There is a broad spectrum of normality when it comes to nose shapes, and patients can be assured that there is no one particular normal shape of the nose. Many patients may seek rhinoplasty surgery to correct functional disturbances of the nose, including difficulty in breathing or congenital abnormalities present from birth, such as cleft lip and palate.
RELATED: Key Facts And Myths About Rhinoplasty Surgery
Many people will have no medical issue affecting the nose but often develop a loss of self-confidence by the perception they have a larger nose compared with others around them. This can result in many people developing anxiety in social situations, leading to depression in the most severe cases. If you are concerned about the size or shape of your nose and are increasingly self-conscious about it, then a nose job or rhinoplasty is the most effective method to permanently reduce the nose's size.
What is the best way to reduce the size of my nose?
The only recognised and effective technique for making your nose smaller is a cosmetic surgery procedure known as rhinoplasty.
Some patients may be unkeen to undergo an invasive surgical procedure, and they can often have a non-surgical rhinoplasty involving the injection of dermal fillers. However, this type of procedure is most effective for filling in irregularities of the nose and is not designed to make the nose smaller.
RELATED: Surgical versus non-surgical rhinoplasty
What is Rhinoplasty?
Rhinoplasty, often colloquially referred to as "nose surgery" or a "nose job," is a common cosmetic surgical procedure that has seen a surge in popularity in recent years. This surgery primarily focuses on altering the structure and size of the nose, with even minor modifications capable of creating a significant impact on one's overall facial aesthetics.
A distinctive characteristic of rhinoplasty is its ability to manipulate the nasal cartilage according to the patient's desired outcomes, which is a primary factor contributing to the procedure's effectiveness. It offers a tailored approach to each patient, carefully considering their unique facial features and personal preferences in determining the optimal result.
In the majority of rhinoplasty procedures, specific parts of the nasal cartilage and bone are removed or reshaped to decrease the size of the nose. In some cases, to modify the shape of the nose, a cartilage graft may be used. This graft is often employed to strengthen or enlarge certain areas of the nose, contributing to the overall restructuring.
Contrary to common belief, rhinoplasty is typically not a painful procedure. Most patients experience only mild discomfort following surgery, which can be readily managed with over-the-counter pain medication. Post-surgical symptoms like a congested nose are usually the result of swelling from the procedure, and these tend to resolve naturally over time.
The duration of a rhinoplasty procedure typically averages around 90 minutes. However, more complex surgeries may take over two hours. Apart from reducing the size of the nose, rhinoplasty can address a range of other issues, such as an asymmetrical nasal tip or a drooping nose, thereby enhancing the harmony and balance of one's facial features.
Rhinoplasty, or "nose reshaping" surgery, can be broadly classified into two primary types: closed rhinoplasty and open rhinoplasty.
Closed Rhinoplasty: In this type of procedure, all incisions are made inside the nose, ensuring no external scars. The patient remains awake during the procedure, which is less invasive than open rhinoplasty. Key advantages of a closed rhinoplasty include less postoperative discomfort and faster recovery times due to the absence of external incisions. This approach, carried out through the nostrils, can be employed to reduce the size of the nasal cartilage and bones, as well as to correct a variety of nasal tip irregularities.
Open Rhinoplasty: Reserved for more complex surgical procedures, open rhinoplasty involves making incisions on the outside of the nose. This allows the plastic surgeon to lift the nasal skin, revealing the underlying nasal structures for more extensive manipulation. Often chosen for more challenging secondary or reconstructive procedures, open rhinoplasty does result in minor visible scarring, which typically fades over time. As it is a more invasive technique, the recovery period is longer compared to closed rhinoplasty.
Postoperatively, it's generally recommended that patients take at least a week off work following rhinoplasty surgery. A nasal splint will be applied to the nose for approximately a week and a half to aid in the healing process. Patients may observe localised bruising and swelling, especially if their nasal bones were adjusted during the procedure. While the bruising can initially appear quite dramatic, it typically resolves and fades within about ten days.
In the interest of optimal results, strenuous activities should be avoided for a period of 4 to 6 weeks following the procedure. It's also crucial to follow the surgeon's postoperative care instructions diligently to ensure a smooth and complication-free recovery.
The subtle changes affected by rhinoplasty can yield significant aesthetic results. Studies suggest that approximately 9 in 10 of individuals who undergo rhinoplasty report feeling satisfied and pleased with their outcomes. This high satisfaction rate, coupled with the transformative potential of the surgery, contributes to rhinoplasty's status as the third most popular cosmetic surgical procedure globally.
Am I suitable for Rhinoplasty?
Determining your suitability for rhinoplasty, like any surgical procedure, involves several factors. While a comprehensive evaluation by a qualified plastic surgeon is the most definitive way to ascertain this, the following criteria generally suggest that you may be a good candidate for rhinoplasty:
Physical Health: Candidates should be in good overall health. This is important to ensure safe surgery and efficient healing post-operation. Chronic health conditions such as heart disease or uncontrolled diabetes may impact your suitability for the procedure.
Nasal Maturation: It's generally recommended that patients wait until their nose has reached its adult size before pursuing rhinoplasty. This typically occurs around age 16 for girls and a little later for boys.
Reasonable Expectations: A good candidate understands that while rhinoplasty can significantly enhance one's appearance and/or improve nasal function, it's not about achieving perfection. The goal is to improve the nose's appearance and function while maintaining a natural look that complements other facial features.
Non-smokers: Smoking can interfere with healing and increase the risk of complications. Therefore, candidates should ideally be non-smokers, or willing to quit smoking well in advance of the surgery and throughout the recovery period.
Specific Nasal Concerns: Candidates often have specific concerns about their noses that they'd like addressed. These can be functional, such as difficulty breathing due to a deviated septum, or cosmetic, such as a bump on the nasal bridge, a bulbous tip, or an asymmetrical nose.
Are there natural ways to reduce nose size?
While there's no definitive scientific evidence to suggest that you can naturally reduce the size of your nose, there are several non-surgical approaches and techniques that people use to create the appearance of a smaller nose. Here are a few:
Makeup Contouring: With the right makeup techniques, you can create an illusion of a smaller nose. Contouring involves using a shade of makeup slightly darker than your skin tone to highlight certain areas and create shadows in others. When done correctly, this can create the illusion of a more slender or symmetrical nose.
Non-Surgical Rhinoplasty: Also known as a 'liquid nose job', this procedure involves injecting dermal fillers into strategic areas of the nose to adjust its shape. While this doesn't physically reduce the size of the nose, it can help balance out the proportions and create the appearance of a smaller nose.
Maintaining a Healthy Weight: While you can't target weight loss in your nose specifically, losing weight, in general, can impact the size of your nose if your weight gain has contributed to an increase in its size. A healthy diet and regular exercise can contribute to overall weight loss and indirectly influence the appearance of your nose.
Facial Exercises: There are numerous facial exercises that some individuals believe can help to reduce the size of the nose. While these exercises aren't scientifically proven to have an effect on nose size, they are non-invasive and can be included as part of a regular skincare routine.
However, these methods can't achieve the same results as surgical intervention for significant nose size reduction or structural changes.
Can I get a smaller nose without rhinoplasty surgery?
Many people often head to the Internet to find potential treatments which may help to make their nose smaller without surgery. Common examples of treatments found online include ginger powder, toothpaste, garlic paste, ice cubes or other herbal remedies. There is no scientific basis to support the efficacy of any of these treatments for reducing the size of your nose. It is also possible to find examples of nose exercises on social media channels which many people swear by their effectiveness. Similarly, there is no evidence to support the efficacy of nose exercises in reducing nose size.
If you are not keen to undergo a surgical nose reshaping procedure, an alternative to surgery would be a non-surgical rhinoplasty, also known as a 'liquid nose job'. This procedure involves the injection of a hyaluronic acid-based soft tissue filler to correct irregularities, asymmetry or excessive prominence of the nose. The most common type of dermal filler used is either Restylane or Juvederm.
RELATED: What is non-surgical rhinoplasty?
Injection of nose filler is highly effective for smoothing out irregularities or localised areas of nasal prominence such as a dorsal hump. The advantage of this procedure is its entirely non-surgical nature, with no need for incisions or scars of traditional rhinoplasty surgery. Unlike surgical rhinoplasty, the results of a liquid nose job can be seen straight away. However, this treatment should only be viewed as a temporary solution, with results typically lasting between six and 12 months. Top-up injections will be needed to maintain the results.
Can I Make My Nose Smaller with Makeup?
Yes, you can certainly create the illusion of a smaller nose using makeup, particularly with the technique known as contouring. While it won't physically change the size of your nose, it can help to make it appear smaller or more balanced with the rest of your face. Here's a simple guide on how to achieve this:
Primer: Start by applying a primer to your entire face, focusing on your nose. This will help your makeup to stay in place throughout the day.
Foundation: Apply your foundation as usual. Make sure the foundation is well-blended into your skin.
Contouring: Use a contour shade that is one or two shades darker than your skin tone. Apply this on the sides of your nose starting from the brow bone down to the nostrils. You can also apply a small amount under the tip of your nose to make it appear shorter.
Highlighting: Use a highlighter or a concealer one or two shades lighter than your skin tone. Apply a thin line down the centre of your nose. This can help to make the nose appear slimmer and more lifted. Also apply highlighter to the tip of your nose to further draw attention to the centre and away from the sides.
Blend: The key to natural-looking contouring is to blend, blend, blend! Use a blending brush or a sponge to soften any harsh lines. This will make the contouring appear more natural.
Setting: Set your makeup with a translucent powder to make sure it stays put and does not smudge. Apply lightly so as not to disturb the contouring and highlighting.
Remember, practice makes perfect when it comes to makeup techniques like contouring. The amount of contouring and highlighting needed will vary based on individual facial features, so take time to experiment to see what works best for you. It might take a few tries to achieve the look you want, but with time, you'll get the hang of it.
FAQs about How to Make Your Nose Smaller
Why is my nose so big?
While your genetic makeup plays a large role in determining the size of your nose, nose size may also change with age. Compared to smaller noses, larger ones have a greater angle from the nostril to the bridge which makes them more conspicuous.
Can I reshape my nose with pressure?
The size, form, and placement of the nasal bones and cartilage beneath the skin determine the overall shape of the nose. Other than severe physical trauma that breaks the nasal bones, no external pressure is capable of moving these nasal structures.
How can I change my nose shape?
Rhinoplasty is generally considered to be the best approach to getting an ideal nose. Otherwise known as a "nose job", a rhinoplasty can help enhance your overall facial appearance by improving your nose size. You can also change your nose shape through a non-surgical procedure known as a "liquid rhinoplasty." This procedure is shorter and less invasive than rhinoplasty surgery, and it involves the use of dermal fillers to alter the shape of the nose.
Can you make your nose smaller naturally?
Nose surgery is the only way to permanently alter the size of the nose. This is because your nose shape is based on your nasal cartilage and bone and while muscles can be shaped by exercise, the only way to reshape the nasal cartilage is by rhinoplasty surgery.
Does squeezing your nose make it smaller?
No. Nose exercises like repeated nose squeezing do not affect the shape of the nose. This is because the nose is made up of cartilage and while you can sculpt muscles with exercise, it is almost impossible to reshape cartilage with exercise no matter the number of times you squeeze your nose.
Why choose Centre for Surgery?
Choosing Centre for Surgery is a decision that provides a myriad of benefits for individuals seeking plastic surgery procedures. Here are just some of the compelling reasons:
Experienced Surgeons: At the Centre for Surgery, our surgeons are highly skilled and experienced, with years of training and numerous successful procedures under their belts. Their expertise spans across various facets of plastic surgery, ensuring that you're in the most capable hands.
Personalised Care: We prioritise our patients' unique needs and aesthetic goals, providing tailored consultations and treatment plans. Our approach isn't one-size-fits-all; we take time to understand your individual objectives, expectations, and concerns.
Latest Technology: We utilise state-of-the-art surgical technologies and techniques, enabling us to provide top-tier treatment quality. This advanced technology also aids in enhancing the precision of our procedures and the comfort of our patients.
Comprehensive Support: From the moment you step into our clinic for a consultation to your post-operative care, our team will be there to guide, support, and assist you throughout the journey. We aim to make your experience as smooth, comfortable, and stress-free as possible.
Outstanding Facilities: Our clinic boasts superior facilities and a relaxing environment to provide a comfortable patient experience. Safety is paramount to us, and our operating rooms are equipped to meet the highest standards of hygiene and patient safety.
Trustworthy and Transparent: We uphold a policy of honesty and transparency. We ensure that all our patients are fully informed about the procedure, the potential risks, the recovery process, and the expected outcomes before proceeding with any surgery.
Patient Satisfaction: Our commitment to excellent patient care has led to high patient satisfaction rates. The testimonials of our past patients speak volumes about the quality of our services.
Choosing Centre for Surgery means entrusting your care to a team of dedicated professionals committed to delivering exceptional results while prioritising your safety and well-being.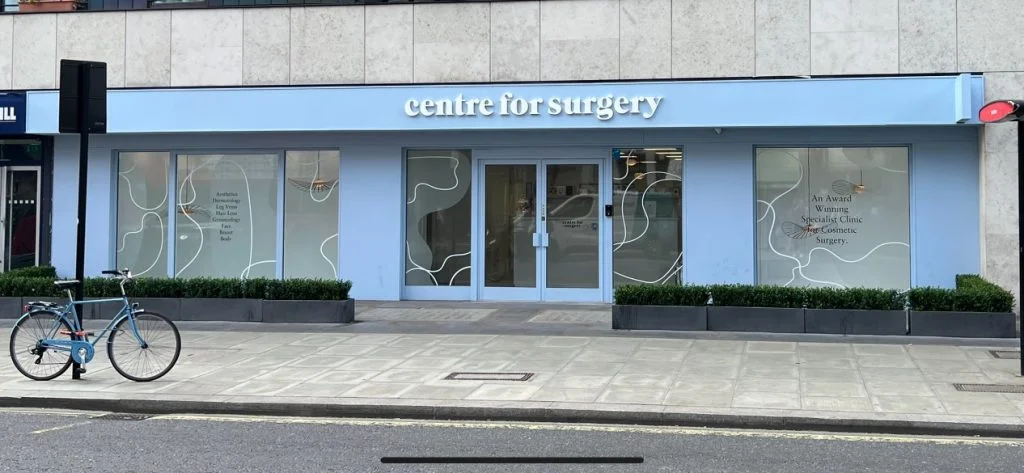 [wpseo_map id="9814″ width="750″ height="300″ zoom="15″ map_style="roadmap" scrollable="1″ draggable="1″ show_route="0″ show_state="0″ show_url="1″ show_email="1″ default_show_infowindow="1″ show_phone="1″ show_phone_2="0″ show_fax="0″]
[trustindex no-registration=google]