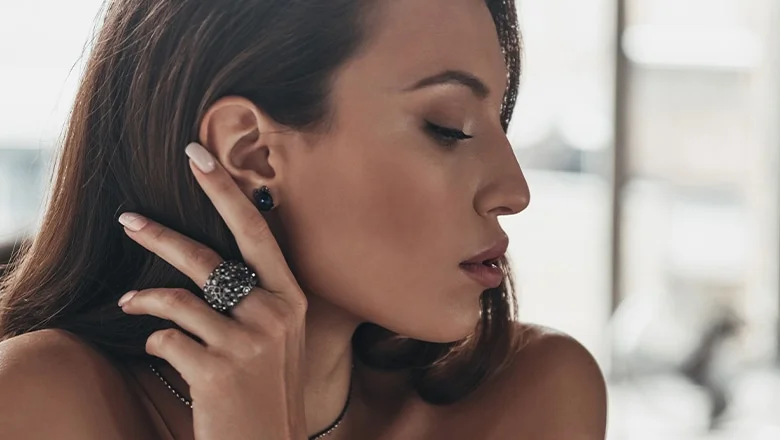 Rhinoplasty is also known as a nose job and is one of our most popularly requested cosmetic surgery procedures at our Baker Street clinic. Patient satisfaction is very high with rhinoplasty surgery as the procedure can address not only appearance but also the functional aspects of the nose. Many patients come to us with a combination of a nose which they don't like the shape coupled with breathing difficulties through the nose. Carrying out an aesthetic rhinoplasty and functional rhinoplasty at the same time effectively makes this a two-in-one procedure for many people who are unable to have treatment in the NHS.
RELATED: All about Rhinoplasty
Previously the options for those concerns consisted of either doing nothing about it due to a lack of effective treatment options or having traditional rhinoplasty surgery which often involves the destructive removal of large amounts of cartilage to reduce the size of the nose as opposed to the modern techniques of preserving the vital cartilage to reshape the nose more effectively and in a more gentle manner. Of course, undergoing rhinoplasty surgery is not for every patient as there may be underlying chronic medical conditions which may increase the risks of having the procedure or patients may not be able to take enough time off for the procedure and the required recovery period. In other cases, patients simply feel unwilling or unable to undergo an invasive surgical procedure as they may not be comfortable with the risks involved.
Fortunately, the number of non-invasive aesthetic procedures has markedly increased over the last few years, and thanks to improvements in dermal filler technology, doctors have been able to offer a less invasive method of improving the shape of the nose with the non-surgical rhinoplasty, which is also known as a 'liquid rhinoplasty' or 'liquid nose job'.
RELATED: What is non-surgical rhinoplasty?
Our Baker Street Clinic is a dedicated non-surgical clinic for the treatment of a range of aesthetic concerns and skin conditions. Many patients are now able to have a non-surgical nose job whilst on their lunch break as the procedure takes no more than 30 to 40 minutes to perform, and the results are instantly visible. However, it is important to bear in mind there are several key differences between a non-surgical rhinoplasty and a surgical rhinoplasty and we will cover the differences below.
What concerns can a nose job correct?
When deciding on whether to go for a non-surgical rhinoplasty or a surgical nose job, this question can often be the deciding factor. Rhinoplasty surgery is a highly versatile procedure carried out by some of the foremost rhinoplasty experts in London. The procedure can correct a wide range of abnormalities in nose size and shape compared with a nonsurgical rhinoplasty which can only correct a smaller number of specific nose concerns.
 Reasons to seek a Rhinoplasty
Bulbous nose or excessively large nasal tip
Deviation of the septum
Crooked nose
An excessively large nose that appears out of balance with the rest of the facial features
Presence of a dorsal hump on the bridge of the nose
Nasal tip over projection or under projection
Excessively wide nose or large nostrils
Breathing problems
For patients who fall into any of the categories above, rhinoplasty surgery is most likely to be the best option for you to help you to achieve the look you want. The surgical techniques involved often involve either reducing the volume of the nose or reshaping the nose and this can only be carried out through a surgical approach. The use of dermal fillers is unable to correct most of the issues noted above.
Rhinoplasty when carried out as an open rhinoplasty or a closed endonasal procedure, has the potential to achieve natural-looking results that can be considered long-term and even permanent. Patients who are more interested in a more permanent solution may be better served with a Rhinoplasty procedure. Our rhinoplasty surgeons can make full use of their specialist skills to delicately reshape and reconstruct the nose to achieve the desired aesthetic result.
RELATED: What is the recovery like from rhinoplasty?
Other reasons for seeking a Rhinoplasty include:
Reducing the appearance of subtle dorsal humps
Lifting a flat bridge
Lifting the nasal tip
Addition of volume to certain areas of the nose
Improve the appearance of noses which appear mildly deviated to improve symmetry
Rhinoplasty surgery can effectively correct the above features but a non-surgical rhinoplasty is also able to address the above without the need for invasive surgery with all its attendant risks. Nonsurgical nose jobs take no more than 45 minutes to carry out and carry no downtime whatsoever, meaning you can get back to everyday activities pretty much straight away. There is also very little in the way of pain or discomfort after the procedure compared with rhinoplasty surgery and your doctor can fine-tune the result without making overly drastic changes. The beauty of non-surgical rhinoplasty is that extra dermal filler can always be added further down the line should you require further adjustment to the shape of the nose. We only use hyaluronic acid dermal fillers for non-surgical rhinoplasty as they are easily reversible with the injection of hyaluronidase.
The results of a non-surgical rhinoplasty can last well over one year and up to 16 months in some cases, depending on the type of filler used. If you are happy with your results you can then schedule regular top-up treatments to maintain the results over time.
Surgical versus non-surgical nose job cost
One of the biggest differences between the two techniques of rhinoplasty involves the cost of the procedure. Rhinoplasty cost is more expensive compared with non-surgical rhinoplasty however it is a one-off cost for a procedure which gives permanent results. Rhinoplasty prices at Centre for Surgery start from £5000 and include anaesthesia costs, facility costs and any pre-and post-operative appointments with our nurses.
Unlike other providers, we include preoperative and postoperative nursing care as standard as we believe it is very important to review you regularly to make sure you are healing as well as possible and also allow identifying any concerns as soon as they arise. Our expert nurses are available 24 hours a day if you have any questions or concerns about any aspect of your rhinoplasty recovery.
Non-surgical nose job cost varies depending on several factors, including the amount of nose filler which is required to achieve the result that you are looking for. Generally, non-surgical rhinoplasty prices start from £750 and it is important to bear in mind that there will be further ongoing costs for top-up treatments to maintain the results over time.
A face-to-face consultation serves as the ideal opportunity for you to identify what option could work best for you after the Surgeon takes a full medical history and carries out a physical examination. You will receive an accurate quote from our patient coordinator after the consultation. Finance for rhinoplasty can be arranged at this stage if required.
How to choose the best rhinoplasty surgeon
Although the nose can be considered small in size, it has a very complex structure that requires the most delicate techniques for effective nose reshaping. If you are not sure whether a nonsurgical rhinoplasty or rhinoplasty surgery is the right option for you, you should make sure a specialist rhinoplasty surgeon sees you to determine the best option for you. Choosing a rhinoplasty surgeon to carry out your non-surgical rhinoplasty means you will have received a thorough consultation where both options will have been considered, including the pros and cons. Patients who choose to see other types of specialists may not receive full and accurate information due to the practitioner's inability to carry out a surgical rhinoplasty and they may be able only to offer a non-surgical rhinoplasty.
RELATED: How long does swelling last after a Rhinoplasty?
We would always recommend consulting with a specialist rhinoplasty surgeon who regularly carries out all types of rhinoplasty surgery, including primary rhinoplasty, nostril reduction, septoplasty, rhino-tip correction, revision rhinoplasty and ultrasonic rhinoplasty in addition to the non-surgical nose job. This is vitally important, especially when considering surgery, as your rhinoplasty surgeon has to carry out detailed preoperative planning to ensure optimum outcomes. It takes many years of experience to become a true rhinoplasty expert, and having the ability to correct both aesthetic and functional concerns is something all our surgeons at Centre for Surgery possess.
Performing non-surgical rhinoplasty also requires a high level of skill due to the risks and complications that are involved with this procedure. Injections that are not placed in the correct area may result in a potential risk of including vital blood vessels, and this could lead to the disastrous complication of tissue death or necrosis and may require future reconstructive surgery. As with all types of cosmetic surgery, we will always recommend carrying out detailed research and choosing a rhinoplasty surgeon in London who is best placed to give you the best rhinoplasty results.