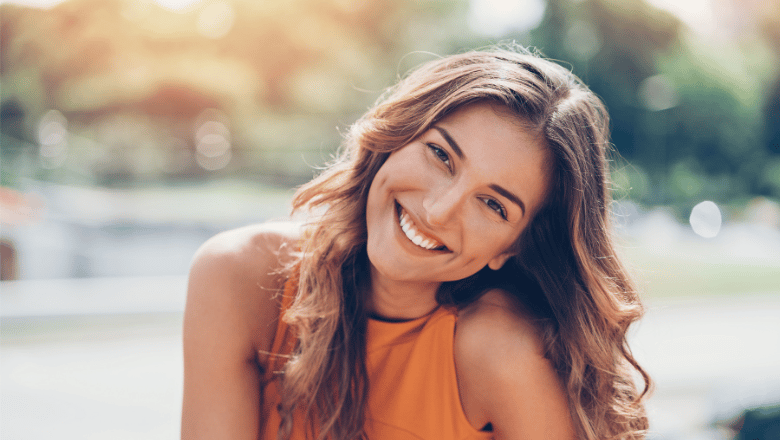 How to find the right nose surgeon for a nose job or rhinoplasty
Rhinoplasty, also known as a nose job, is one of the most popular cosmetic surgery procedures in the UK. Achieving the ideal nose shape is desired by many women and men, given the overall influence of the nose in determining facial appearance. It is, therefore, understandable for people to want to find the right nose surgeon in London to get the best results. The chances of ending up with a botched nose job are much higher when an inexperienced surgeon with minimal rhinoplasty training is chosen. In the worst cases, your nose may appear deformed and require revision rhinoplasty to be adequately corrected.
RELATED: Is a nose job worth it?
A rhinoplasty can alter the size of the nose, improve the shape of the nasal bridge or tip, reduce the width of the nostrils or modify the angle between the upper lip and nose. Rhinoplasty can also effectively address functional concerns, including difficulty in breathing. Some people may choose to have a nose job to correct deformities after traumatic injury or for a birth defect. Our highly experienced London plastic surgeons regularly perform all types of nose surgery. The first step in the patient journey is to have a thorough in-person consultation to examine the dimensions and proportions of your face and nose. This will guide the selection of the most appropriate treatment to enhance the appearance of your nose. Rhinoplasty surgery is always customised to the needs and desires of the individual patient. There is no one size fits all approach when it comes to a nose job. Adapting the procedure to the individual patient will help to achieve optimal facial harmony for a significant boost in self-confidence.
RELATED: Key Facts And Myths About Rhinoplasty Surgery
What should I look for when choosing the right nose surgeon for me?
The key to choosing the best rhinoplasty surgeon to carry out your nose job is to research your options online intensively. Significant differences exist in the quality of experience and training in rhinoplasty surgery. Choosing the ideal rhinoplasty Surgeon depends on several factors, including:
Fully trained rhinoplasty surgeons have completed a specialist fellowship in rhinoplasty surgery.
All surgeons should belong to the Royal College of Surgeons (RCS)
Surgeons should have undertaken additional sub-specialist training in all types of rhinoplasty surgery
Rhinoplasty surgeons carry out high volumes of nose surgery each year compared with less specialised surgeons.
Ask to view before and after photos.
Read your surgeons testimonials from former patients
RELATED: How to make your nose smaller
What is the difference between a plastic surgeon and a cosmetic surgeon?
Choosing the best surgeon to carry out a nose job can seem challenging. Rhinoplasty surgery can significantly alter the appearance of your face as a whole. It is therefore important to take time to choose a highly trained Surgeon. It is essential first to understand the difference between a plastic surgeon and a cosmetic surgeon. Most people in the UK may not be aware of the difference between a cosmetic surgeon and a plastic surgeon. Plastic surgery is a recognised medical speciality that includes several different subdisciplines, including hand surgery, breast surgery, Burns surgery and reconstructive surgery. Cosmetic surgery is a distinct subspecialty of plastic surgery. Cosmetic surgery involves utilising both surgical and non-surgical techniques to enhance appearance. It does not include reconstructive surgery. The NHS does not cover cosmetic surgery.
Plastic surgeons have completed over ten years of postgraduate training after their primary medical qualification leading to specialist registration in plastic surgery. Cosmetic surgeons have not completed specialised plastic surgery training, and cosmetic surgery is not a discipline recognised by the General Medical Council. We would recommend choosing a specialist Plastic Surgeon who is on the GMC specialist register to carry out rhinoplasty surgery.
How to choose the best rhinoplasty surgeon
Here we present our top tips for choosing the best nose surgeon. We recommend conducting detailed online research and speaking to friends and family for further advice. This can help you make a well-informed decision on the best rhinoplasty surgeon.
RELATED: Is rhinoplasty worth it?
Check their qualifications and experience
The first step is to verify your surgeon's qualifications and experience in rhinoplasty surgery. Being on the GMC specialist register gives assurance that your Surgeon has completed years of training leading to a specialist qualification. This demonstrates your surgeon's knowledge and skills.
You should also check that your doctor is a specialist surgeon. There are several different types of surgeons to carry out rhinoplasty surgery, including Plastic surgeons, ENT surgeons and maxillofacial surgeons. All of the surgeons have completed extensive training in nose surgery. Choosing a surgeon on the GMC specialist register ensures your surgeon has the requisite skills to perform the surgery and generate excellent aesthetic results that align with your expectations. Ask your surgeon how many rhinoplasty procedures they carry out each year, and it can also be useful to ask what is the most common type of procedure they perform. Many surgeons may perform certain types of procedures including closed rhinoplasty or open rhinoplasty.
Speak to people who have had rhinoplasty surgery
Speaking to friends and family for personalised recommendations can be very useful in helping you choose the right surgeon for your nose job. Friends can go into considerable detail about their patient experience and can share with you what you should be aware of when considering the procedure. There may be many areas that you may not have thought of, and speaking to trusted friends or family can help you to build a clear picture of what the procedure involves. Speaking to friends can also help you to build an idea of the interpersonal skills of the surgeon. It is important to choose a surgeon who is an excellent listener. Choosing a surgeon who does not let you discuss your needs and desires may lead to a chance of achieving sub-optimal outcomes. Rhinoplasty surgery is one of the most complex procedures in cosmetic surgery, and expectations of surgery will differ between patients. Surgeons who do not adequately listen to you during the consultation despite having excellent surgical skills may lead to dissatisfaction.
RELATED: How to make your nose smaller
Family or friends can help to give you an objective view about choosing the best surgeon for rhinoplasty surgery. It can be overwhelming when researching the procedure online. Speaking to people about their experience of surgery can help to dispel many myths about rhinoplasty surgery.
Look at nose job before and after photos
Asking to look at rhinoplasty before and after photos at your in-person consultation. Viewing before and after pictures will help to give you an idea of the results that can be achieved with surgery. They will also help to give an idea of the surgeon's skill. Good surgeons will position incisions in areas that will lead to minimal scarring. The development of unsightly and ugly scars should prompt you to look into other options for choosing a nose surgeon.
When viewing before and after photos, focus on looking at photos sets that are similar to your nose structure and shape. This will give you an approximate idea of what can be achieved in your individual case. You should, however, avoid becoming too fixated on before and after photos, as everyone feels slightly differently after surgery despite a technically proficient operation. Some types of surgeons may have particular expertise with certain types of nose surgery such as ethnic rhinoplasty. If you feel your surgeon lacks the necessary expertise with your type of nose, you should probably look elsewhere.
Read online reviews and testimonials
Looking at online reviews will help to give you an idea of the quality of patient experience achieved with a particular surgeon. The day of the procedure is only one part of your care. You will also have to have follow-up appointments. If your surgeon is noted to have a poor bedside manner, this should prompt you to look for an alternative surgeon, as rhinoplasty surgery is a close partnership between the surgeon and the patient to achieve the best outcomes. Your surgeon should listen carefully to you at the consultation without interrupting you and be able to give you medical information in a way that you can understand. A surgeon who appears unclear in the treatment recommendations may lack the necessary expertise in the procedure itself.
Choosing the best rhinoplasty Surgeon London
The ideal nose surgeon should fulfil the criteria below:
Fellowship of the Royal College of surgeons
Is on the GMC specialist register
Have well-developed communication skills with the ability to listen and convey complex medical information.
Gives information on the potential risks and complications of the procedure
Conducts a detailed physical examination to determine your suitability for a rhinoplasty.
Regularly attends national and international conferences on rhinoplasty surgery.
Carries out a high volume of rhinoplasty procedures each year
Is proficient in revision rhinoplasty
Choosing a surgeon based on these criteria will help you to develop a collaborative partnership. This will help you to achieve the very best possible rhinoplasty results.
RELATED: What is a non-surgical nose job?
Nose surgeon London FAQs
How can I find the best nose surgeon in London?
We would recommend speaking to friends or family who may have had a nose job for their recommendations. Always carry out your own follow-up research when someone gives you a recommendation for a particular Surgeon. It would be best if you also looked at before and after photos and online reviews to check the skills and reputation of your surgeon.
How can I check if my surgeon is on the GMC specialist register?
You can check this by going to the General Medical Council website and typing in the name of your surgeon. This will show the surgeon's entry and will tell you whether they are on the GMC specialist register. It will also show if your Surgeon has received disciplinary action from the GMC.
Which surgeons perform rhinoplasty surgery?
Plastic surgeons, ENT surgeons and maxillofacial surgeons are all qualified to perform rhinoplasties, as the training program for these specialities covers rhinoplasty in detail.
Nose Surgery at Centre for Surgery
Centre for Surgery is renowned as a specialist plastic surgery clinic with years of experience in all types of rhinoplasty surgery. We are fortunate to have some of the leading rhinoplasty surgeons in the UK practising from our state-of-the-art facilities located on Baker Street in central London. If you would like to book a consultation, call us today on 020 7993 4849 or complete the contact form below, and one of our friendly and knowledgeable Patient coordinators will be in touch.