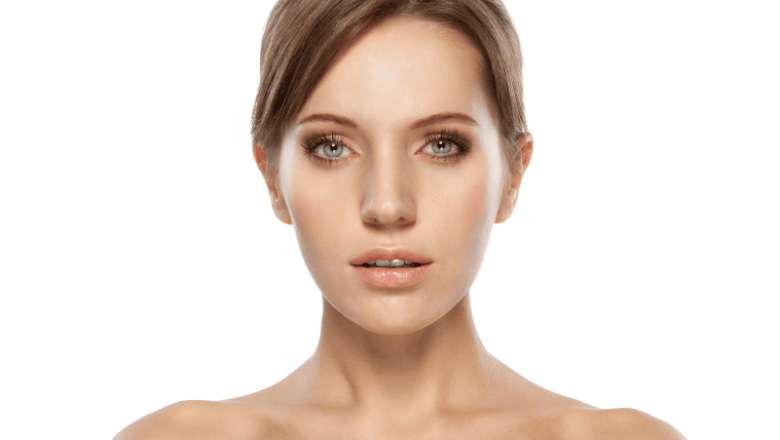 A nose job is commonly requested by people in the UK who are unhappy with the appearance of their noses. It is important to be aware of what the procedure involves as it is an invasive surgical procedure that involves certain risks. Having a consultation with an expert rhinoplasty surgeon will allow you to build a deep understanding of the nose job procedure and how it can benefit you. Here we discuss a nose job and what happens during the procedure. You may be wondering if you are suitable for a nose job and if a nose job is worth it. The information below will help you determine if you are an appropriate candidate with a discussion of the pros and cons. 
What is a nose job?
A nose job is also known as rhinoplasty and is one of our most popular procedures at Centre for Surgery in London. If you do not like the shape or size of your nose, a nose job can surgically alter the structure of the nose by adjusting the amount of skin, cartilage or bone present in the nose to achieve the ideal appearance. 
RELATED: Things to consider before getting a nose job
Although a nose job is most commonly sought for cosmetic reasons, a nose job can also benefit patients in other ways, including:
Improve nasal function after traumatic injury to the nose.
Improve breathing through the nose may be a cause of snoring or sleep apnoea.

 

Improve the ability of people to carry out physical exercise.
Correction of several congenital defects, including nose reconstruction after cleft lip and palate. This is also known as a cleft rhinoplasty.

 
RELATED: What is a non-surgical nose job?
Am I suitable for a nose job?
Ideal patients for a nose job are those who would like to improve the size or shape of the nose for a more aesthetically pleasing appearance and to improve breathing. 
RELATED: What is a thread lift nose job?
Patients should be at least 18 years of age. Before this time, the nose will still be growing and developing, and the results of surgery could be affected by operating on an immature nose.

 

Patients should be in good overall physical and mental health with no chronic medical conditions.

 

Patients should be non-smokers as smoking can affect the blood supply to the nose and affect healing.

 

Patients should clearly understand the pros and cons of a nose job and have sufficient time to reflect on all aspects of the procedure before deciding to proceed with surgery.

 
RELATED: How to make your nose smaller
What happens at the consultation?
The consultation is the foundation for planning nose job surgery, and your surgeon will listen to you carefully to learn about your needs and desires and what you would like to achieve with a nose job. Most patients wish to address the following areas:
Aesthetic and functional issues affecting the nose
Size and shape
Length and width of the nose
The surgeon will cover several key areas to help determine if a nose job is a suitable procedure for you. The consultation generally involves several steps, including:
Taking a medical history – the surgeon will want to know why you would like to have the procedure and what are your treatment goals. Your medical history will be enquired about, including any previous operations on the nose or medical conditions affecting the nose, such as nasal polyps. You will also be asked about the medications you currently take and if you suffer from a bleeding condition such as haemophilia or von Willebrand disease. A serious blood clotting disorder may make you an unsuitable candidate for a nose job.

 

Physical examination – the surgeon will perform a thorough physical examination, including detailed visualisation of both the internal and external aspects of the nose. The face as a whole will be assessed, and several measurements will be taken. An assessment of your skin thickness will be carried out, and whether any conditions could be affecting your breathing.

 

Clinical photography – the surgeon will take standardised photographs of your nose from several different angles. Digital imaging software may be used to help you visualise how you could look after nose job surgery.

 

Assessment of expectations – it is important to have realistic expectations of what a nose job can achieve. Your surgeon will discuss the potential limitations of nose job surgery and will give you a rough idea of what results to expect. If you have a receded chin, your surgeon may discuss the possibility of having chin augmentation with an implant, as a small chin can make the nose look excessively large when viewed from the side.

 
Once you have booked your nose job procedure, it is important to arrange for a responsible adult caregiver to collect you from the treatment centre and look after you for at least 24 hours after your procedure. 
RELATED: How much does a nose job cost?
What does nose job surgery involve?
Nose job surgery is always customised to the needs of the individual patient. However, there are several common steps to every nose job procedure, including:
Administration of anaesthesia – a general anaesthetic will first be administered by a consultant anaesthetist to put you to sleep and keep you comfortable and pain-free throughout the procedure. Here at Centre for Surgery, our anaesthetists specialise in total intravenous anaesthesia or TIVA for short to permit a quick recovery with minimal risk of dizziness, drowsiness or sickness in the postoperative period.

 

Surgical incision – there are two methods of carrying out a nose job. A closed procedure involves making all incisions within the nostrils so that there is no external visible scarring. An open procedure involves making a small incision on the columella at the base of the nose between the two nostrils.

 

Surgical reshaping – once the nose has been adequately exposed, cartilage or bone may be removed to make a large nose smaller. Depending on the procedure, cartilage grafts may be required to reshape and reconstruct the nose. The most common place to harvest cartilage is from the nasal septum.

 

Correction of a deviated septum – in some cases, patients may have a bent septum which requires straightening. Septal deviation can affect nasal airflow through the nose with difficulty in breathing. Septoplasty may be performed during the procedure, and when combined with a rhinoplasty, this is known as septorhinoplasty.

 

Incision closure – once the structure of the nose has been surgically corrected to the desired shape and size, the skin of the nose is carefully retracted, and the incisions are closed with non-dissolvable stitches.

 

Recovery period – the nose may be packed with gauze, and a nasal splint will be applied to the bridge of the nose to protect the healing tissues. The splint will be removed seven days after the procedure, and you will be able to see the immediate results of the procedure.

 
Once the nose job procedure is complete, we recommend resting with your head propped up on two pillows so that your head is higher than your chest. This will help to accelerate the disappearance of bruising and swelling. It is normal to experience a degree of sleepiness after the procedure due to the effects of the anaesthesia. This will wear off after 24 to 48 hours. We would recommend having a member of your family or a close friend stay with you for the first one or two nights to assist with your recovery. It is normal to notice temporary bruising and discolouration of the lower eyelids for two weeks after a nose job. Nose swelling will take longer to disappear, and the average is between six and 12 months. Whether people have a nose job or not, the structure of the nose will change throughout one's lifetime. Although it can be difficult to determine when the final results will be noticeable, most surgeons would agree that nose job swelling should disappear within 12 months. 
Why choose Centre for Surgery for your nose job?
Centre for Surgery is highly renowned in London and the UK for expertise in all types of nose job surgery. Our surgeons carry out hundreds of nose job procedures each year at our state-of-the-art Baker Street clinic in Marylebone. Schedule a consultation today by calling us on 020 7993 4849 or completing the contact form below. People can achieve a significant boost in self-confidence by having a nose job. Over 98% of patients who have this procedure at Centre for Surgery tell us it was definitely worth it.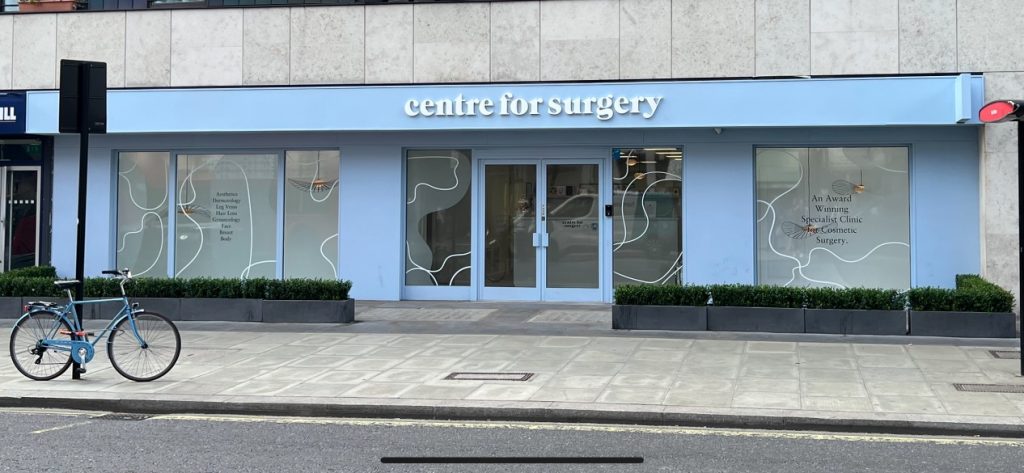 Amazing from start to finish, the communication was the main thing was fully informed and looked after, on the day of my breast augmentation, the staff were fab and made me feel at ease through out the whole process. Thank you so much.
Mohammed Farid
18/11/2021
I've had such a great experience with excellent advice, care and attention and surgical treatment (gynaecomastia) - I can fully endorse the treatment I have received from Centre for Surgery with absolutely no qualms at all. Brilliant in every way - thank you all so much.
Caroline Thorpe
14/11/2021
Very pleased with my whole experience of having a procedure. Was so nervous about getting treatment and i was reassured and felt so comfortable throughout thanks to the amazing nurses. I definitely made the right decision to have breast augmentation at centre for surgery with dr erel.
Melissa Briggs
08/11/2021
So glad I went with centre for surgery, the whole process went very smoothly from the consultations down to the actual day of the procedure. I was so nervous on the day but the whole team put me at ease and I'm happy with my results as I feel a lot more comfortable wearing certain clothes now. My surgeon was Alberto Di Giuseppe who performed a breast Augmentation on me, and I would definitely recommend as he was very clear on what the outcome of the surgery would be and which size would look the best for my frame.
Couldn't be happier with Dr Tillo work,i had my breast surgery one week ago and so happy with the results so far,all the staff are extremely nice and very supportive,i would definitely recommend their services,thank so much
From start to the finish everything was perfect for tummy tuck surgery. All staff is very friendly and the aftercare has been good. The Doctor and the nurse team was fantastic. I'm so happy...result is amazing. Thank you!!!
This was overall a great experience, all the staff at Centre for Surgery were friendly and put me at ease. It is a nerve wracking thing to go through an op but the staff were so nice. Mr Ertan has got a great team around him. On the day of the operation everything went smoothly to plan, there was no delay or holdups, I had another consultation with Mr Ertan who confirmed what was going to be done and that I was still happy to proceed. I was prepped for the procedure, I met with the anaesthetist who again was really nice and put me at ease explaining his role. After the procedure I woke up with the nurse by my side making sure I was OK and checking on me, I was able to stay in the clinic until I was ready to leave and was not rushed at all. I was well looked after from the start to the point when I was discharged. Post operation I was staying at a local hotel it was so close there was no point in even getting a taxi and I was able to walk back where my partner was waiting for me. I was expecting a lot of bruising to both my eyes but there was very little if any by the time the cast came off after 7 days, I am now at the two week post operation point and it is healing well with no outwardly visible bruising or scaring. The next milestone is a checkup at the 6 week point with my surgeon. If you're thinking of having something like this done I would highly recommend getting in touch with Centre for Surgery.
The staff at Centre for Surgery were very kind and accommodating. They answered any questions I had about the procedure and were constantly checking up on me. A special thank you to Christina for all her support throughout.
I would just like to state the quality of care received from the nurses at Centre for Surgery was beyond the highest level. Sophie takes her patient care to another level beyond words. She always puts me at ease. She is there for me even at awkward hours just when I mostly needed reassurance and she is one of the most compassionate nurses I have come across and demonstrates her passion naturally for caring for others. She totally deserves recognition at its finest and thank you for always being there for me. 😍