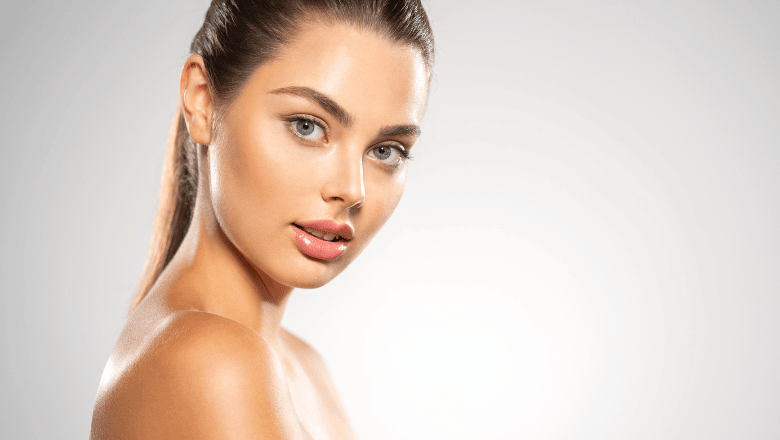 The appearance of the nose can play a significant part in how the overall face looks. The nose is the central feature of the face. Even a minor adjustment to the size or shape of the nose can help to give extra definition to the face. A thread lift nose job, also known as a nose thread lift is an ideal treatment to achieve this. If you want a subtle enhancement to the tip of the nose to achieve a shorter nasal bridge or a more lifted nasal tip, then the thread lift nose job could be ideal for you. Here at Centre for Surgery, we offer a wide range of surgical and non-surgical techniques to enhance the appearance and function of the nose. This means we can offer our patients the very best care which is customised to their individual needs.
RELATED: Rhinoplasty (Nose Job)
A surgical nose job is no longer the only option for improving the appearance of the nose. Although surgical rhinoplasty remains the gold standard treatment in correcting a wide range of different structural concerns, many patients either are unwilling to undergo surgery or may not be ready to have it. For patients who desire only a minor correction, a non-surgical approach may be the best option.
This treatment involves using PDO threads, a dissolvable type of stitch containing small barbs to precisely lift the tip of the nose. PDO threads have been used for many years to lift sagging facial tissues, including drooping brows, sunken cheeks and sagging jawlines. When PDO threads are used to treat the nose, they are expertly placed in targeted areas of the nasal tip and oh positioned in a vertical direction to lift a sagging nasal tip. This will help you to achieve your desired results. A thread lift nose job should not be viewed as a replacement for rhinoplasty surgery. This treatment can precisely contour the nose without removing bone or cartilage.
In selected patients, a thread lift nose job can be combined with a non-surgical rhinoplasty, also known as a liquid nose job. This treatment involves injecting hyaluronic acid-based filler into the nose to correct minor depressions to achieve a smoother appearance. If you have previously had rhinoplasty surgery and are interested in having a thread lift nose job, it is important to first have a consultation with one of our rhinoplasty specialists to determine your suitability for the treatment.
RELATED: What is a non-surgical nose job?
Am I suitable?
If you want a more lifted appearance of the nasal tip and want to have your crooked nose straightened, then you may be suitable for this treatment. Only rhinoplasty surgery can achieve structural changes to the nose. A thread lift nose job cannot get rid of large bumps on the bridge of the nose, improve breathing difficulties, reduce the size of the nose or precisely shape the nasal tip. It is important to discuss your treatment expectations with your surgeon, which will help you have an idea of the potential results achievable with the treatment.
What does a thread lift nose job involve?
Thread lift nose job treatment takes approximately 30 to 40 minutes to carry out. A local anaesthetic will first be injected into the nose to minimise any pain or discomfort. Once the nose is properly numbed, the surgeon will make tiny needle holes in targeted areas of the nasal tip before inserting the PDO threads to lift the nose tip. The threads are inserted in a vertical direction to achieve your desired result, which may include shortening the length of a long nasal bridge. If you have chosen a combination treatment with non-surgical rhinoplasty, your surgeon will inject soft tissue filler once the thread lift nose job is complete.
Many patients report little or no downtime following treatment which is why it is often gained the name of "lunchtime nose job". Patients can come in and have the treatment as an outpatient on their lunch before returning to work within an hour. You may feel minor tenderness once the treatment is finished. Any bruising or swelling after treatment are considered normal side effects and will settle down quickly over the next week or two. You will be given detailed post-operative instructions on how to look after your nose. You should avoid any bumps to the nose during the first three weeks after treatment. Cold packs can be applied to accelerate the resolution of swelling. You should avoid any strenuous exercise, including sexual intercourse, for the first two weeks after treatment to avoid prolonged swelling.
Does a thread lift nose job hurt?
The treatment is often known as a lunchtime nose job due to its simplicity. The procedure involves little or no discomfort due to the injection of local anaesthetic. Any minor discomfort after the procedure can be easily controlled with over-the-counter painkillers such as paracetamol.
Is the procedure permanent?
A thread lift nose job can last more than two years. The procedure produces collagen in the area where the threads are placed, which helps maintain the results for much longer compared with a nonsurgical rhinoplasty with filler.
Nose thread lift vs non-surgical rhinoplasty
The ideal treatment, whether a thread lift nose job or a liquid rhinoplasty, will be determined at a face-to-face consultation with an expert surgeon. The anatomy of the nose and expectations for treatment differ between people. A detailed consultation will help make you better aware of the procedure's potential risks and benefits and what outcomes can be achieved. Your surgeon may often recommend combining a thread lift for the nose with a liquid rhinoplasty. These treatments can be carried out together in the same session. This approach can be optimal for patients who would like to enhance the volume in the bridge of the nose or smoothen out a localised depression with filler. A nose thread lift can help lift the nose's tip or straighten a crooked nose.
RELATED: How to make your nose smaller
What are the potential risks and complications?
Every treatment carries potential risks, so it is important to be aware of them before undergoing treatment. Your surgeon will discuss the risks of a thread lift nose job at your consultation, including infection, thread migration, localised tissue necrosis or scarring.
How much does a thread lift nose cost?
This procedure starts from £1500, and an accurate quotation will be given to you by your dedicated patient coordinator once you have had your consultation with the surgeon. The cost will be determined by the anatomy of your nose and the amount of correction required. Some patients may need a thread lift nose job combined with a liquid rhinoplasty to get the best results.
RELATED: How much does a nose job cost?
Thread lift nose job near me
Centre for Surgery is a centre of excellence for all types of non-surgical and surgical nose procedures, including the innovative thread lift nose job, which does not involve the incisions and scars of a surgical nose job.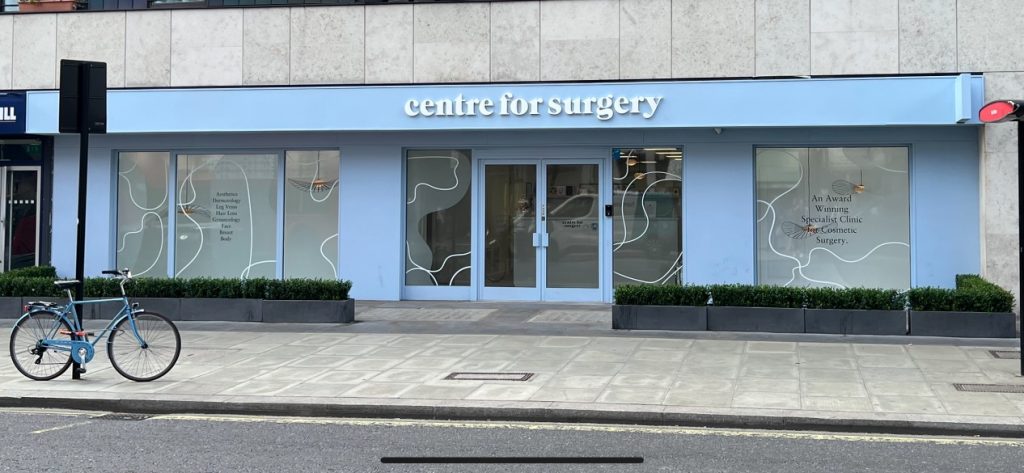 Amazing from start to finish, the communication was the main thing was fully informed and looked after, on the day of my breast augmentation, the staff were fab and made me feel at ease through out the whole process. Thank you so much.
Mohammed Farid
18/11/2021
I've had such a great experience with excellent advice, care and attention and surgical treatment (gynaecomastia) - I can fully endorse the treatment I have received from Centre for Surgery with absolutely no qualms at all. Brilliant in every way - thank you all so much.
Caroline Thorpe
14/11/2021
Very pleased with my whole experience of having a procedure. Was so nervous about getting treatment and i was reassured and felt so comfortable throughout thanks to the amazing nurses. I definitely made the right decision to have breast augmentation at centre for surgery with dr erel.
Melissa Briggs
08/11/2021
So glad I went with centre for surgery, the whole process went very smoothly from the consultations down to the actual day of the procedure. I was so nervous on the day but the whole team put me at ease and I'm happy with my results as I feel a lot more comfortable wearing certain clothes now. My surgeon was Alberto Di Giuseppe who performed a breast Augmentation on me, and I would definitely recommend as he was very clear on what the outcome of the surgery would be and which size would look the best for my frame.
Couldn't be happier with Dr Tillo work,i had my breast surgery one week ago and so happy with the results so far,all the staff are extremely nice and very supportive,i would definitely recommend their services,thank so much
From start to the finish everything was perfect for tummy tuck surgery. All staff is very friendly and the aftercare has been good. The Doctor and the nurse team was fantastic. I'm so happy...result is amazing. Thank you!!!
This was overall a great experience, all the staff at Centre for Surgery were friendly and put me at ease. It is a nerve wracking thing to go through an op but the staff were so nice. Mr Ertan has got a great team around him. On the day of the operation everything went smoothly to plan, there was no delay or holdups, I had another consultation with Mr Ertan who confirmed what was going to be done and that I was still happy to proceed. I was prepped for the procedure, I met with the anaesthetist who again was really nice and put me at ease explaining his role. After the procedure I woke up with the nurse by my side making sure I was OK and checking on me, I was able to stay in the clinic until I was ready to leave and was not rushed at all. I was well looked after from the start to the point when I was discharged. Post operation I was staying at a local hotel it was so close there was no point in even getting a taxi and I was able to walk back where my partner was waiting for me. I was expecting a lot of bruising to both my eyes but there was very little if any by the time the cast came off after 7 days, I am now at the two week post operation point and it is healing well with no outwardly visible bruising or scaring. The next milestone is a checkup at the 6 week point with my surgeon. If you're thinking of having something like this done I would highly recommend getting in touch with Centre for Surgery.
The staff at Centre for Surgery were very kind and accommodating. They answered any questions I had about the procedure and were constantly checking up on me. A special thank you to Christina for all her support throughout.
I would just like to state the quality of care received from the nurses at Centre for Surgery was beyond the highest level. Sophie takes her patient care to another level beyond words. She always puts me at ease. She is there for me even at awkward hours just when I mostly needed reassurance and she is one of the most compassionate nurses I have come across and demonstrates her passion naturally for caring for others. She totally deserves recognition at its finest and thank you for always being there for me. 😍