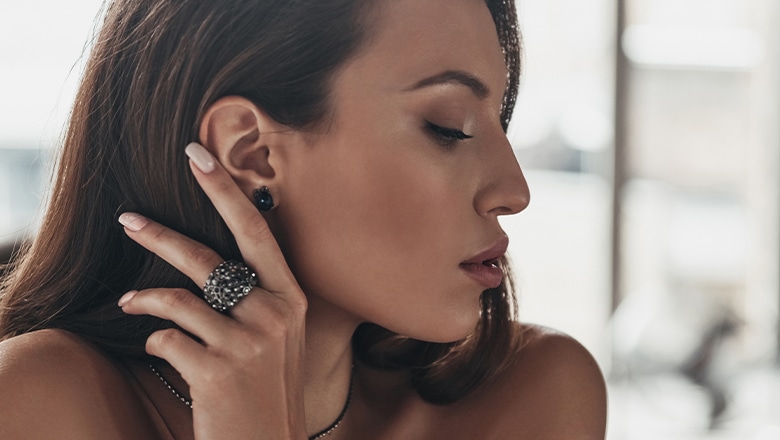 A rhinoplasty, also known as a nose job, is a cosmetic surgery procedure designed to reduce or reshape the size and contour of the nose. Nose job surgery can be carried out to improve cosmetic appearance or to address functional symptoms such as breathing difficulties. Facial balance and symmetry are a large part of one's appearance, and the nose contributes significantly to overall facial harmony. Here we cover the key facts you should be aware of before having a rhinoplasty or nose job in London.
RELATED: All about Rhinoplasty
Ask lots of questions.
Rhinoplasty is an invasive procedure and carries certain risks. It is important that your surgeon at the rhinoplasty consultation fully addresses any concerns you may have about getting a nose job. There are several options for rhinoplasty surgery, including open rhinoplasty, closed rhinoplasty, septorhinoplasty, preservation rhinoplasty or rhino tip surgery. The technique chosen for your nose job Surgery will depend on what you are trying to achieve. Here at Centre for Surgery, our rhinoplasty surgeons are highly skilled in carrying out all types of rhinoplasty surgery, including ultrasonic rhinoplasty and revision rhinoplasty. Once you have had your consultation, your surgeon will advise you on the most appropriate type of rhinoplasty procedure to meet your treatment goals.
RELATED: Key Facts And Myths About Rhinoplasty Surgery
View rhinoplasty before and after photos
The consultation with your surgeon is an ideal opportunity to view nose job before and after photos to give you an idea of what to expect after rhinoplasty surgery. Achieving natural-looking rhinoplasty results is something many of our patients aspire to, and you should have a good idea of what to expect once you have seen ideal results in the before and after rhinoplasty photos.
RELATED: Rhinoplasty (Nose Job) before and after photos
The importance of realistic expectations
Before booking your nose job procedure, it is essential to discuss your treatment goals and the results you would like to achieve with a rhinoplasty procedure. Once your surgeon has carried out a physical examination, they can give you an accurate idea of what can be achieved with surgery. This can help you form realistic expectations of potential results after surgery. It is unrealistic to expect 100% perfection after surgery as every patient is different and will heal differently after the surgery. Whilst you may have cutouts of noses from magazines which you like, it's essential to be aware that your surgeon will not be able to replicate the exact results of a celebrity nose job.
RELATED: How to make your nose smaller
Rhinoplasty recovery
As with any surgical procedure, rhinoplasty will involve a period of recovery and downtime. For most rhinoplasty procedures, we recommend taking two weeks off work to rest and recover. The exception to this rule would be for patients with a preservation rhinoplasty. One week off work would be sufficient as this is a less invasive procedure than traditional rhinoplasty surgery. Preservation rhinoplasty results in less bruising and swelling and a quicker recovery. You should take the prescription painkillers as directed by your surgeon which will help with healing, and you should sleep with your head raised on a couple of pillows to speed up the resolution of rhinoplasty swelling.
Once the nose job surgery is complete, your surgeon will apply a nasal splint on the nose to protect it during the first ten days of healing. Once you attend your post-operative review appointment with one of our nurses, the nose splint will be removed. Patients who have preservation rhinoplasty may only require a splint to be applied for seven days. You can carry out your daily activities once the nasal cast has been removed. It is important to bear in mind that your nose will still appear bruised and swollen, and takes up to 6 weeks for bruising and most swelling to disappear.
How long will the final results of rhinoplasty take to appear?
Rhinoplasty surgery involves a certain amount of swelling, which may take up to 1 year to disappear entirely. Although most rhinoplasty swelling will settle within the first six weeks, further swelling will continue to settle by six months. Most surgeons agree that one year is usually when the final results of rhinoplasty surgery become clear. Certain types of patients, including men or those with thickened skin on the nose, may develop swelling that takes longer to disappear. After rhinoplasty surgery, the nose tip is usually more swollen than the rest of the nose. It is common to experience temporary numbness affecting the nasal tip for up to 6 months after surgery.
Can people tell if I have had a nose job?
A skilled rhinoplasty surgeon is experienced in producing natural-looking nose job results designed to complement and improve your facial features. Well-performed nose job surgery involves making subtle enhancements to achieve a nose that is in better balance with the rest of the face. Our rhinoplasty surgeons are skilled in preservation rhinoplasty, which can give natural-looking rhinoplasty results without the downtime of traditional nose job surgery.
What are the alternatives to a surgical rhinoplasty?
Some patients may be better suited to having a non-surgical rhinoplasty, particularly if they have more minor bumps on the bridge of the nose or desire having a more narrow nasal bridge. Although non-surgical rhinoplasty can produce immediate results, this procedure produces temporary results which last between 6 to 18 months, depending on the amount of filler injected. After this time, patients will require top-up injections to maintain the results.
RELATED: Surgical versus non-surgical rhinoplasty
When can I exercise after rhinoplasty surgery?
We recommend avoiding strenuous exercise for a minimum of four weeks after surgery as increased physical exertion can mean more bleeding, bruising and swelling. It would help if you avoided any activities that involve physical contact with other people, such as contact sports, for at least 6 to 8 weeks after surgery.
When can I wear glasses after a rhinoplasty?
We would advise against wearing glasses during the rhinoplasty recovery period as the surgery results could be affected by heavy frames on the bridge of the nose. Patients can start wearing glasses again after six weeks.
RELATED: When can I wear glasses after non-surgical rhinoplasty?
What do rhinoplasty scars look like?
Rhinoplasty surgery is a minimally invasive procedure, and most people who have the procedure are often surprised at how minimal scarring is after rhinoplasty surgery. An open rhinoplasty involves a small incision between the two nostrils at the columella. In the vast majority of cases, this incision heals very well and is not noticeable to others. Most types of rhinoplasty procedures involve making incisions inside the nostrils, although the exact technique varies depending on the amount of surgical correction required. A closed rhinoplasty involves making all incisions within the nostrils, so there is no visible scarring. Preservation rhinoplasty involves all incisions being made within the nose so that there are no visible scars after this technique.
RELATED: What is the difference between an open and closed rhinoplasty?
At your consultation, your surgeon will show you where the rhinoplasty incisions will be made. This will allow you to reflect on all the information before you make a final decision on proceeding with nose job surgery.
Why choose Centre for Surgery for a surgical rhinoplasty?
Centre for Surgery is the leading cosmetic surgery clinic in London with many years of experience in all types of rhinoplasty surgery.
We were one of the first centres in the UK to perform the preservation rhinoplasty technique with a much quicker recovery than a traditional rhinoplasty.
Our state-of-the-art Baker Street clinic is located in the heart of central London.
We have a 24/7 nurse help line after your procedure for any questions or concerns you may have.
We have hundreds of verified Google and Trustpilot reviews
We have a 97% patient satisfaction rating, with many patients recommending their family and friends to us.
We are one of the few clinics in London to perform ultrasonic rhinoplasty using state-of-the-art piezotome technology.
Amazing from start to finish, the communication was the main thing was fully informed and looked after, on the day of my breast augmentation, the staff were fab and made me feel at ease through out the whole process. Thank you so much.
Mohammed Farid
18/11/2021
I've had such a great experience with excellent advice, care and attention and surgical treatment (gynaecomastia) - I can fully endorse the treatment I have received from Centre for Surgery with absolutely no qualms at all. Brilliant in every way - thank you all so much.
Caroline Thorpe
14/11/2021
Very pleased with my whole experience of having a procedure. Was so nervous about getting treatment and i was reassured and felt so comfortable throughout thanks to the amazing nurses. I definitely made the right decision to have breast augmentation at centre for surgery with dr erel.
Melissa Briggs
08/11/2021
So glad I went with centre for surgery, the whole process went very smoothly from the consultations down to the actual day of the procedure. I was so nervous on the day but the whole team put me at ease and I'm happy with my results as I feel a lot more comfortable wearing certain clothes now. My surgeon was Alberto Di Giuseppe who performed a breast Augmentation on me, and I would definitely recommend as he was very clear on what the outcome of the surgery would be and which size would look the best for my frame.
Couldn't be happier with Dr Tillo work,i had my breast surgery one week ago and so happy with the results so far,all the staff are extremely nice and very supportive,i would definitely recommend their services,thank so much
From start to the finish everything was perfect for tummy tuck surgery. All staff is very friendly and the aftercare has been good. The Doctor and the nurse team was fantastic. I'm so happy...result is amazing. Thank you!!!
This was overall a great experience, all the staff at Centre for Surgery were friendly and put me at ease. It is a nerve wracking thing to go through an op but the staff were so nice. Mr Ertan has got a great team around him. On the day of the operation everything went smoothly to plan, there was no delay or holdups, I had another consultation with Mr Ertan who confirmed what was going to be done and that I was still happy to proceed. I was prepped for the procedure, I met with the anaesthetist who again was really nice and put me at ease explaining his role. After the procedure I woke up with the nurse by my side making sure I was OK and checking on me, I was able to stay in the clinic until I was ready to leave and was not rushed at all. I was well looked after from the start to the point when I was discharged. Post operation I was staying at a local hotel it was so close there was no point in even getting a taxi and I was able to walk back where my partner was waiting for me. I was expecting a lot of bruising to both my eyes but there was very little if any by the time the cast came off after 7 days, I am now at the two week post operation point and it is healing well with no outwardly visible bruising or scaring. The next milestone is a checkup at the 6 week point with my surgeon. If you're thinking of having something like this done I would highly recommend getting in touch with Centre for Surgery.
The staff at Centre for Surgery were very kind and accommodating. They answered any questions I had about the procedure and were constantly checking up on me. A special thank you to Christina for all her support throughout.
I would just like to state the quality of care received from the nurses at Centre for Surgery was beyond the highest level. Sophie takes her patient care to another level beyond words. She always puts me at ease. She is there for me even at awkward hours just when I mostly needed reassurance and she is one of the most compassionate nurses I have come across and demonstrates her passion naturally for caring for others. She totally deserves recognition at its finest and thank you for always being there for me. 😍