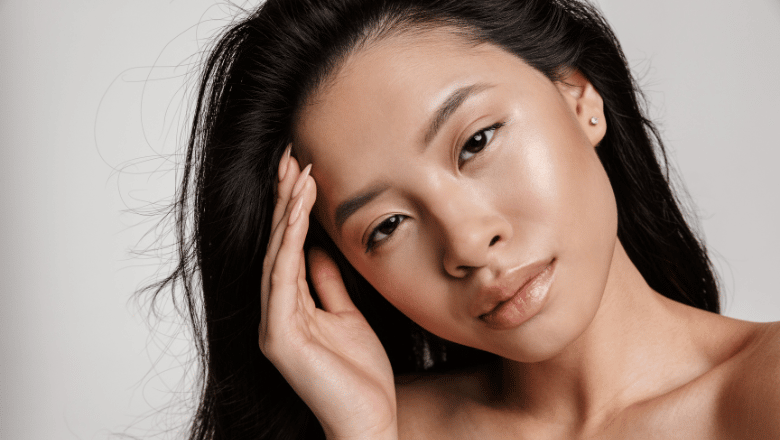 What is an Asian rhinoplasty?
Asian rhinoplasty is a specialist type of ethnic rhinoplasty or Asian nose job customised to the needs of Asian patients. Facial features in Asians differ from those in Caucasians, and surgical techniques have evolved to produce natural-looking Asian rhinoplasty surgery results. What may work well for Caucasian patients may not necessarily be appropriate for those from an Asian background when the goal is to produce natural-looking results.
RELATED: What Nose Shape Concerns Can Rhinoplasty Correct?
What does an Asian Rhinoplasty or Asian nose job involve?
Asian Rhinoplasty it's designed to reshape the nose so that it appears in harmony with Asian facial features. Asian rhinoplasty is commonly requested to address an ill-defined nasal dorsum or an undefined nasal tip. Other patients may be unhappy with the size or shape of their nostrils. Asian nose surgery differs from traditional rhinoplasty as techniques may involve augmentation to build up the nasal bridge or produce an increased definition of the upper nose.
Asian nose reshaping can produce significant enhancement of the contour of the nose in both the upper and lower part. The nose tip shape and nostril shape can also be surgically altered to produce highly desirable Asian nose surgery results.
Am I suitable for Asian Rhinoplasty?
This procedure is ideal for people who would like to:
Augment the nasal bridge
Reshape the nose
Enhance the nose profile
Alter the size or shape of the nostrils
Patients should be in good physical and mental health and be aware of the potential benefits and risks of the procedure. It is important to choose a fully qualified consultant plastic surgeon with experience in ethnic rhinoplasty to get the best results. Asian rhinoplasty can produce fantastic outcomes in suitably selected patients. It is, however, important to be aware of several limitations of the procedure so that your expectations for treatment can be managed. At your consultation, your surgeon will take a medical history and examine you, followed by a discussion of your needs and desires for Surgery. Ideal patients for Asian no surgery include those who would like to improve the shape of their nose with the elevation of the nasal bridge. Patients should ideally be non-smokers or be willing to stop smoking at least six weeks before the procedure. Nasal airflow obstruction can also be addressed in the same procedure, and this is known as an asian septorhinoplasty.
What are the benefits of Asian Rhinoplasty?
An Asian nose job is commonly requested at Centre for Surgery, and patients choose to have the procedure for several reasons, including:
Elevated nasal bridge with a straighter profile
Enhanced nasal definition
Stronger nasal tip
Improved soft tissue volume
Improved facial balance, which respects the characteristics of the Asian face
Relief of nasal obstruction
Improved shape or size of the nostrils
Specialist surgical techniques employed by our surgeons mean an Asian rhinoplasty is commonly combined with a septoplasty to address a deviated nasal septum and improve nasal airflow.
Asian nose surgery – what to expect
Asian rhinoplasty is a highly complex type of nose surgery which must respect the facial features of an Asian person. The anatomy of the nose is incredibly complex, and surgical alteration of one part of the nose can significantly affect other related structural components. Certain functions of the nose could potentially be affected, including breathing or smell and taste. The procedure often takes between 2 to 3 hours or may take longer, depending on the extent of surgical correction required under a general anaesthetic. There are several rhinoplasty techniques used during an Asian nose job, including nasal bridge augmentation, nostril reshaping, tip rhinoplasty, nose reshaping, reduction of a bridge hump and other specialised techniques depending on the treatment goals.
A well-performed Asian rhinoplasty should produce natural-looking results that are in harmony with the overall facial features. Patients often tell us how their happiness has significantly improved as they no longer have to feel self-conscious about having a crooked or excessively large knows that may be causing breathing problems. Asian nose surgery involves specialised techniques to augment the nasal bridge for an improved profile view. Many Asian noses have a characteristic flattened nose bridge, and surgery involves augmenting the bridge to create a straight angle.
The aim of surgery is to produce an aesthetically pleasing angle between the upper cheeks and the nose to produce a more defined and enhanced nasal bridge. This may result in having more open-looking eyes due to having a more projected nose bridge. Visit us today to speak to an experienced surgeon and view Asian rhinoplasty before and after photos of patients who have had this type of surgery. The result of surgery is different between patients as every patient has unique anatomy with precise expectations for treatment outcomes.
Asian rhinoplasty surgical procedure
Asian nose surgery is customised to the needs of each patient. The extent of surgical correction will determine the results you would like to achieve. This surgery is performed under a general anaesthetic and takes between 2 to 3 hours, although it may take longer depending on the complexity of the nose correction required. The nasal bridge, which is the area of the nose between the eyes, can be augmented with your own tissue, such as rib cartilage which is harvested during the procedure or synthetic materials, such as silicone implants, can be used.
A nasal tip which lacks structure can be refined with Asian rhinoplasty techniques. Often a cartilage graft will be required from the nasal septum. Less commonly, cartilage can be harvested from the ear or ribs. Any area where cartilage is harvested from will heal quickly thanks to delicate surgical techniques used by your surgeon to ensure a quick recovery.
Asian rhinoplasty must be customised to the needs and desires of the individual patient. There is no one size fits all approach to an Asian nose job. Optimal outcomes are achieved when an Asian rhinoplasty achieves an enhanced balance with the overall facial features that still look natural.
How does Asian nose surgery differ from other types of rhinoplasty?
The principle of Asian Rhinoplasty generally involves augmenting the nose bridge, which is the nose area located near the upper cheeks and inner eyes. This helps to produce a more defined angle as opposed to the flattened appearance commonly seen in many types of Asian noses. The anatomy and function of the nose will be taken into account when planning a procedure to minimise the risk of complications. The procedure can produce subtle refinements in the structure of the nose using minimally invasive rhinoplasty techniques such as ultrasonic rhinoplasty.
Is Asian nose surgery better than having dermal filler to the nasal bridge (non surgical rhinoplasty)
A non-surgical rhinoplasty involving the injection of dermal filler may sometimes be a suitable alternative to Asian rhinoplasty. Injecting filler into the nose involves certain risks, so it is important to choose a highly qualified specialist surgeon to perform the procedure. Liquid rhinoplasty is a temporary procedure which needs repeat treatments to maintain the results compared with surgery which produces permanent alterations in the anatomy of the nose without any need to have further procedures. We recommend conducting detailed research to learn about the pros and cons of each type of treatment. Although rhinoplasty surgery involves a longer recovery period, it produces longer-lasting, even permanent results.
How to minimise scars after Asian Rhinoplasty?
It should be remembered that all types of surgical procedures that involve an incision will leave a scar. Rhinoplasty scars can take up to 1 year to fully mature. Some patients are more prone to developing visible scarring than others. A closed rhinoplasty involves making all incisions within the nostrils so that the scars will not be visible to others. Open rhinoplasty is the most common technique for performing an Asian rhinoplasty due to its ability to correct many different types of nasal concerns. The incision is made at the columella between the two nostrils and is virtually invisible six months after the procedure as it blends in well with the surrounding skin of the nose. Scars will gradually fade over time to form a faint white line. The appearance of a scar will differ depending on a patient's ethnic origin. Those who have darker skin types may be more prone to developing excessive scarring compared with those who have lighter skin types. The popularity of Asian nose reshaping is due to the ability of the procedure to produce a significant enhancement in the bridge of the nose in the upper one-third near the eyes. Rhinoplasty surgery must be carried out with extreme care to minimise any functional disturbance to the nose.
Patients of Asian heritage often combine an Asian rhinoplasty with an Asian blepharoplasty, also known as double eyelid surgery.
Recovery after Asian rhinoplasty
It is normal to experience mild pain and discomfort during the first few days after surgery, and this can be well controlled with prescription painkillers given to you by your surgeon. A nose splint will be applied to your nose after surgery to protect the healing tissues during the first week and prevent any trauma to the nose that could affect the results of Surgery. The splint will be removed one week after surgery. It is common to experience nasal congestion with difficulty breathing through the nose for the first few days after Asian rhinoplasty surgery. A nasal decongestant spray can help to relieve symptoms of nasal obstruction. Bruising and swelling or extremely common after any nose surgery. Swelling can be minimised by following the after-care instructions in full. There will still be swelling and mild bruising two weeks after the surgery, although the nose will be in the active healing phase. Swelling will gradually disappear in the first six months after surgery. You should avoid contact sports, including potential activities that could harm the nose, during the first 12 months after surgery.
How much does Asian rhinoplasty cost?
Every patient has unique nose anatomy and goals for treatment, and the prices for Asian nose surgery will be determined by the extent of surgical correction required. Once you have had a consultation, you will receive a detailed quotation from your dedicated patient coordinator, which will include the surgical fee, anaesthetic fee and facility fee. All postoperative after-care visits are included in the cost of your surgery.
Medical References
Asian rhinoplasty overview – the patient journey
Before your procedure
You will have a detailed medical assessment at your consultation to determine if you are suitable for Asian rhinoplasty. You will be assessed by Anaesthetist before your procedure to make sure you are medically fit for a general anaesthetic. As with any type of surgery, there are certain risks associated with Asian rhinoplasty surgery, which your surgeon will cover in detail at your consultation.
On the day of our procedure
You will then be reviewed by your surgeon on the day of your procedure to complete your informed consent form with a discussion about the risks and complications of surgery. The surgery involves a general anaesthetic which means you'll be asleep throughout the procedure.
After your procedure
It is important to follow your surgeon's post-operative care instructions to improve your final results and ensure a quick recovery. You will need to attend regular follow-up appointments so that your surgeon can closely monitor your progress.
RELATED: Is rhinoplasty worth it?
Why choose Centre for Surgery for Asian rhinoplasty?
Centre for Surgery is renowned for being the top cosmetic surgery clinic in London, with many patients of Asian heritage coming to see our specialist rhinoplasty surgeons to achieve excellent results with Asian rhinoplasty surgery. It is important to remember that Asian know Surgery is a highly complex procedure that must be undertaken by a highly skilled consultant plastic surgeon. We would always recommend having your surgery in the UK to have the best possible results and a smooth recovery process with a minimum risk of complications occurring. Our state-of-the-art Baker Street clinic in Marylebone is regulated by the care quality commission in England. It is considered one of the most advanced private day surgery facilities in the UK.