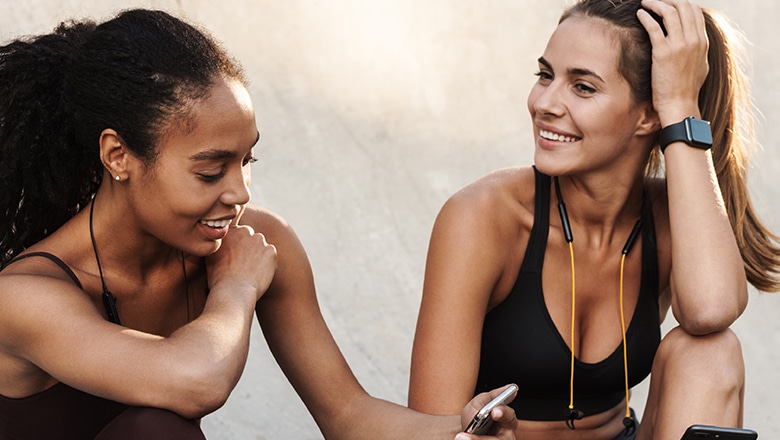 Many women instinctively think of breast augmentation surgery to improve the size and shape of the breasts. Breast augmentation can undoubtedly achieve many of these aims; however, women looking to achieve firmer and perky breasts which are higher on the chest than a breast implant procedure alone, may not be able to achieve these aims.
RELATED: Breast Augmentation For Older Women
Having perkier breasts is a desirable appearance that many women would like to achieve, particularly after pregnancy and breastfeeding. In many cases, women prefer to improve the shape of their breasts and may be very happy with the current breast size with no desire to increase them further with implants. In other cases, women look for a significant increase in breast volume, although they may not know that breast implants alone cannot treat droopy or sagging breasts. Breast lift surgery is an ideal procedure for women keen to improve the appearance of their breasts to eliminate droopy or sagging breasts. Breast lift Surgery can also be combined with implants and is known as mastopexy augmentation.
Breast lift is also known as a mastopexy or breast uplift, and many women may have already come across the procedure whilst carrying out research online about breast enlargement surgery. We thought it would be helpful to explain exactly what a breast lift is, the different types of breast lifts, and the breast lift recovery period.
What is a breast lift?
Several factors can affect the appearance of a woman's breasts, with some elements having a more substantial influence than others. Common causes of sagging breasts include hereditary factors, pregnancy and breastfeeding or the natural ageing process. All of these causes result in a loss of skin elasticity due to the natural loss of collagen and elastin over time, which affects other areas of the body and the breasts. The result is women with droopy, saggy, or deflated breasts. For women with larger breasts, the added weight of heavy breasts can result in significant pain or discomfort. For many women, this problem can result in disabling back pain, affecting everyday activities.
RELATED: What are the causes of saggy breasts?
The purpose of breast lift surgery is to reshape and improve the appearance of the breasts due to loss of firmness and elasticity. Our expert breast lift surgeons are skilled in all types of breast surgery, including breast uplifts, to produce breast lift results that are natural-looking and harmonious with the rest of your body contours. At Centre for Surgery, we are known for using the most effective techniques for lifting the breasts, with minimal scarring and a quick breast lift recovery.
RELATED: Myths that claim to prevent sagging breasts
Breast lift and breast reduction surgery are similar in that they both involve the removal of excess loose skin from the breast with simultaneous repositioning of the nipple and Ariola so that the breasts sit higher up on the chest. This creates a perkier appearance with increased usefulness. The advantage of mastopexy surgery is that the surgeon is surgically reconstructing the breasts in a natural manner without the need for breast implants for women who are happy with the size of their breasts.
RELATED: Should I have a breast reduction or breast lift?
How do I know if a breast lift is right for me?
The best way to determine if you are an ideal candidate for breast lift surgery or any other cosmetic surgery is to have an in-depth face-to-face consultation with an experienced plastic surgeon at Centre for Surgery in London.
At your consultation, your surgeon will take several factors into consideration when deciding on the most appropriate breast surgery for you. Typical characteristics include the anatomy of your chest wall, your current breast volume and shape. Your surgeon will also take a complete medical history and will want to learn about your ideas, concerns and expectations for a breast lift Surgery. It's essential to have realistic expectations, and once a physical examination has been performed, your surgeon will be able to give optimal treatment recommendations to ensure you get the best breast lift results.
Ideal candidates for breast uplift surgery include:
Women may have noticed that their nipples begin to point downwards rather than straight ahead or upwards.
Nipples that are positioned below the inferior breast crease, also known as the inframammary fo
Women who have significant degrees of breast asymmetry or have tubular breasts, also known as tuberous breasts
Women who are unhappy with the appearance of their breasts
What are the different types of breast lift procedures?
Four recognised types of breast lift procedures are designed to address different degrees of breast sagging. The exact type of breast lift procedure recommended for you will be determined after your surgeon has conducted a clinical examination of your breasts.
Crescent lift
The crescent left is an uncommonly used breast lift technique as the amount of breast lift achieved is no more than 1 to 2 cm and therefore it is only applicable to women with only very minor degrees of breast sagging. Crescent lift is most commonly combined with breast augmentation for women who have mild breast drooping. The incision often resembles the crescent of the moon and is positioned in the upper part of the areola. It is a well-concealed type of breast lift incision as the incision does not extend onto the skin of the breast.
Periareolar lift / Doughnut lift
The periareolar lift is also known as a doughnut lift due to the circumferential incision made around the areola. This type of breast lift is most often used in women who also have breast augmentation to correct mild degrees of sagging. The procedure is also effective for reducing the size of big areolas in women who are concerned and is also known as areola reduction.
Vertical lift / Lollipop lift
The vertical press lift is one of the most common types of Breast lift carried out by our surgeons at Centre for Surgery. We have contributed to the refinement of the technique over time to reduce the appearance of breast lift scars which many women expressed concern about at their consultation.
Breast lift Surgery is traditionally carried out by making the inverted T incision which carries a significant scar burden due to the large horizontal score positioned below the breast crease. The lollipop breast method avoids the horizontal incision. Instead, it involves two incisions with one which extends in a vertical direction from the bottom of the breast to the lower part of the nipple and a second incision which goes around the areola. This type of Breast lift can achieve excellent results for women with both moderate and severe degrees of breast sagging.
Inverted T lift / anchor lift
This is the most invasive type of breast lift surgery, and the breast lift incisions most often resemble an anchor or inverted T configuration. This type of breast lift technique is used most commonly for women who have severe breast sagging and requires reshaping the breast. It is most effective for women who have lost dramatic weight and present with heavy and sagging breasts. This technique can also be used for breast reduction surgery. Although the incisions are more extensive than other types of breast lift surgery, when carried out by an expert surgeon, the breast lift scars are inconspicuous due to the meticulous surgical technique. Our post-operative nurses will show you how to look after your press live scores as part of your post-operative instructions and will review you regularly after your breast lift procedure to make sure you are healing as well as possible.
How Long Does a Breast Lift Last?
A breast lift, also known as a mastopexy, is a surgical procedure that tightens and reshapes the breasts by removing excess skin and repositioning the remaining tissue and nipples. The procedure can help to improve the appearance of sagging or drooping breasts, and can also be done in conjunction with breast augmentation or reduction.
The results of a breast lift are generally long-lasting, but the duration of the results can vary depending on several factors such as the patient's age, skin elasticity, and lifestyle habits.
Factors that can affect the longevity of the results include:
Pregnancy and breastfeeding can cause changes in the breasts
Weight fluctuations, which can cause stretching of the skin and sagging of the breasts
The natural ageing process, which can cause changes in the skin and the breast tissue
Hormonal changes, which can cause changes in the size and shape of the breasts
In general, a breast lift can last anywhere from 5 to 10 years, but the longevity of the results can be extended with good self-care and maintaining a stable weight.
It's important to have realistic expectations of the procedure and to understand that the results are not permanent. It's also important to follow the postoperative instructions, and to maintain a healthy lifestyle.
Breast lift recovery and healing
The breast lift procedure takes, on average, about 2 to 3 hours to perform and we recommend that patients take one week off work to ensure proper healing. Our theatre nurses are highly experienced in making you feel as relaxed as possible on the day of your surgery. They will be with you throughout your patient journey with us to make sure you are as fully supported as possible. If you ever have any questions or concerns, we would advise you to reach out to our dedicated post-operative nurses at any time.
All patients will require an adult caregiver to escort them home after the procedure and be with you for at least 24 to 48 hours as you will still be recovering from the anaesthetic after the operation and may feel a little dizzy. It is vitally important you take the opportunity to rest and relax as much as possible during the first few days after your procedure. During the first couple of days, it is common to feel a little sore with some associated bruising and swelling at the side of the surgery.
Your surgeon will prescribe prescription painkillers, ensuring that any discomfort you feel will be minimal and temporary. During all breast lift procedures, surgeons take great care to inject a local anaesthetic into and around the pressed, which minimises pain and discomfort for at least 48 to 72 hours after the procedure.
You will have to wear the post-operative support bra continuously to ensure your breasts are well supported, and this will facilitate optimal healing. There will be some sterile dressings over your breasts, and it is essential that these are not disrupted so that the underlying incisions are protected. You will see one of our post-operative nurses after seven days, where the sterile dressings will be removed, and incisions will be inspected.
RELATED: What is the minimum age to have a Breast Lift?
At the two-week stage, you may be allowed to begin gentle exercises, but it is essential to refrain from all strenuous exercise, including gym workouts, for a minimum of four weeks. At the six-week mark, you should now have regained any temporary loss of sensation, which is expected in the first four weeks, and breast swelling should have settled. If you have any questions or concerns about any aspect of your breast lift recovery, you should reach out to us on the number provided on your discharge summary. It is not uncommon for breast lift scars to look unsightly during the first four weeks, and they can look quite red. The colour of the scars eventually fades to a single white line and can be well disguised in most clothing items. Our nurses will be able to give you instructions on optimal scar management once your incisions have healed. The option of silicone gel is available to improve the appearance of breast lift scars even further.
Once you have passed the four-week stage, most patients start to feel back to normal and can see the benefits of the surgery with excellent results. We understand that the choice to have a Breast lift Surgery can be a big one, and to see so many happy patients at the end of their journey makes what we do so satisfying. Many patients who visit us at the three-month appointment often tell us how confident they feel with a significant increase in emotional well-being. If you'd like to learn more about breast lift surgery and how it can improve the appearance of sagging breasts, please get in touch with us today and speak to one of our friendly and knowledgeable patient coordinators to book a face-to-face consultation with a Breast lift Surgeon in London.
Amazing from start to finish, the communication was the main thing was fully informed and looked after, on the day of my breast augmentation, the staff were fab and made me feel at ease through out the whole process. Thank you so much.
Mohammed Farid
18/11/2021
I've had such a great experience with excellent advice, care and attention and surgical treatment (gynaecomastia) - I can fully endorse the treatment I have received from Centre for Surgery with absolutely no qualms at all. Brilliant in every way - thank you all so much.
Caroline Thorpe
14/11/2021
Very pleased with my whole experience of having a procedure. Was so nervous about getting treatment and i was reassured and felt so comfortable throughout thanks to the amazing nurses. I definitely made the right decision to have breast augmentation at centre for surgery with dr erel.
Melissa Briggs
08/11/2021
So glad I went with centre for surgery, the whole process went very smoothly from the consultations down to the actual day of the procedure. I was so nervous on the day but the whole team put me at ease and I'm happy with my results as I feel a lot more comfortable wearing certain clothes now. My surgeon was Alberto Di Giuseppe who performed a breast Augmentation on me, and I would definitely recommend as he was very clear on what the outcome of the surgery would be and which size would look the best for my frame.
Couldn't be happier with Dr Tillo work,i had my breast surgery one week ago and so happy with the results so far,all the staff are extremely nice and very supportive,i would definitely recommend their services,thank so much
From start to the finish everything was perfect for tummy tuck surgery. All staff is very friendly and the aftercare has been good. The Doctor and the nurse team was fantastic. I'm so happy...result is amazing. Thank you!!!
This was overall a great experience, all the staff at Centre for Surgery were friendly and put me at ease. It is a nerve wracking thing to go through an op but the staff were so nice. Mr Ertan has got a great team around him. On the day of the operation everything went smoothly to plan, there was no delay or holdups, I had another consultation with Mr Ertan who confirmed what was going to be done and that I was still happy to proceed. I was prepped for the procedure, I met with the anaesthetist who again was really nice and put me at ease explaining his role. After the procedure I woke up with the nurse by my side making sure I was OK and checking on me, I was able to stay in the clinic until I was ready to leave and was not rushed at all. I was well looked after from the start to the point when I was discharged. Post operation I was staying at a local hotel it was so close there was no point in even getting a taxi and I was able to walk back where my partner was waiting for me. I was expecting a lot of bruising to both my eyes but there was very little if any by the time the cast came off after 7 days, I am now at the two week post operation point and it is healing well with no outwardly visible bruising or scaring. The next milestone is a checkup at the 6 week point with my surgeon. If you're thinking of having something like this done I would highly recommend getting in touch with Centre for Surgery.
The staff at Centre for Surgery were very kind and accommodating. They answered any questions I had about the procedure and were constantly checking up on me. A special thank you to Christina for all her support throughout.
I would just like to state the quality of care received from the nurses at Centre for Surgery was beyond the highest level. Sophie takes her patient care to another level beyond words. She always puts me at ease. She is there for me even at awkward hours just when I mostly needed reassurance and she is one of the most compassionate nurses I have come across and demonstrates her passion naturally for caring for others. She totally deserves recognition at its finest and thank you for always being there for me. 😍