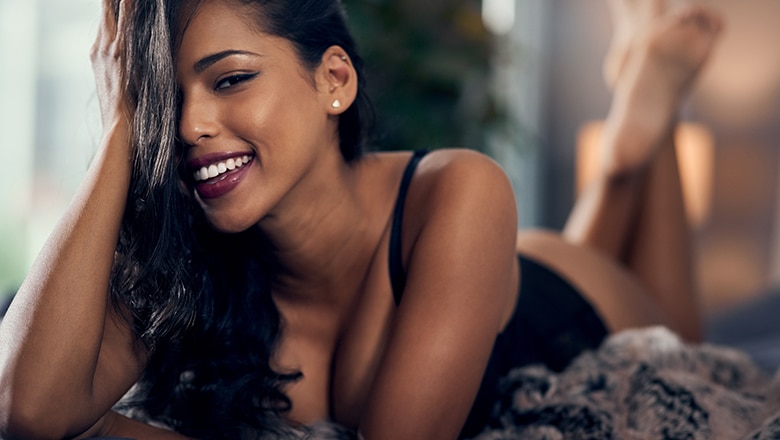 Breast lift surgery or mastopexy is the most effective surgical technique for improving the shape of the breasts by removing excess skin and tightening the breast tissue. For women who are already happy with the size of their breasts, a breast lift can deal with the effects of pregnancy or the ageing process by producing perkier-looking breasts. Mummy makeover surgery commonly includes a breast lift procedure as part of the dramatic body transformation this procedure creates with women getting their pre-pregnancy shape back.
RELATED: What is an augmentation mastopexy?
If you have been thinking about having a breast lift, you may already have considered the breast lift recovery period. Getting the best results from breast lift surgery depends on being as prepared as possible, and here we share some of our top tips for a smooth and uneventful breast lift recovery.
How to speed up your breast lift recovery time
Make arrangements for childcare and work
Achieving the best breast lift recovery means being as prepared as possible, and this includes arranging alternative childcare arrangements if you have young children. You should also look to book at least one week off from work.
It is essential to have arrangements for childcare as your surgeon will recommend you avoid lifting your children for at least four weeks after the procedure. It's important to take time out for adequate rest, and we would recommend asking a friend or family member to help you out.
Having your home set up for when you get home after your breast lip surgery will help during the first few days. This means going to the supermarket, collecting your medical prescriptions and ensuring you have an allocated room where you can rest without disruption from others.
Review the post-operative instructions before you have the procedure
Our preoperative nursing team will send you a comprehensive list of post-operative instructions for your mastopexy recovery. You should read these carefully, and if you have any questions, please get in touch with us before your procedure. You will have an excellent idea of what the procedure involves from the instructions we give you. They contain practical advice, including the best sleeping position, how to sponge bathe, looking after your incision sites and how to identify possible complications of breast lift surgery.
RELATED: What is the best breast lift?
Try to make sure you have the information pack available to you continuously and if you have any questions or concerns that may not be addressed in the information pack, contact our nursing team. We would always recommend you reach out to us if you are unsure in any way.
Make sure to attend all your post-operative review appointments
Once you have had your surgery, you will be booked for a one-week follow-up appointment with our post-operative nurse for a wound check. At this appointment, your incision site will be reviewed, and advice will be given on how to look after them. Our post-operative nursing team will be on hand to examine you at any point during the first six weeks. Your surgeon will see you at six weeks to review your progress and healing. It's essential to attend these appointments as they are designed to ensure your breast lift recovery proceeds as smoothly as possible. If you think you may be unable to attend an appointment, please contact us as soon as possible so we can reschedule your appointment.
Arrange for a responsible adult to look after you for the first couple of days
Once you have had your procedure, your adult escort will need to transport you home via car or taxi. Public transport should be avoided. Patients will be unable to drive for at least two weeks during the breast lift recovery period, and this includes the day of your surgery. Patients who have just had a breast lift will still be under the effects of the anaesthetic, and they feel dizzy and groggy. You may require painkillers to manage any mild discomfort. Having a responsible adult to look after you can be very reassuring, and when you get home, they can help you settle into your room. We would recommend ongoing help once at home for tasks like preparing meals, household tasks, looking after children, and supporting you even with light conversation.
Maintain healthy eating habits
Eating a healthy diet has a significant effect on optimising mastopexy recovery. Any patient that has had surgery often requires extra nutrients to fuel post-operative recovery. We recommend eating plenty of vegetables, fruits, grains, seeds, healthy fats and lean protein. You should also try to maintain good hydration by drinking plenty of water. Dehydration may contribute to delayed healing after many types of surgery. Being well hydrated will help you to heal quicker for a smoother breast lift recovery.
Wear a post-operative support bra for at least four weeks
During your mastopexy recovery, your surgeon recommends wearing a specialist support bra to protect the healing breast lift incisions. You should wear the compression bra continuously for at least the first four weeks after breast lift surgery. You can then transition to wearing a well-supported sports bra which should not have underwires or moulded cups.
The ideal type of bra has a front zip to make putting it on and off very easy. The bra should be worn during the day after four weeks, although some women may choose to wear it at night instead.
Make sure to get plenty of rest
The key to breast lift recovery is to take time out to rest. Your body heals and regenerates when you are resting, and doing too much too soon may delay breast lift recovery. You should also avoid lifting heavy objects or carrying out vigorous exercise during the first six weeks after surgery. Some women may develop sub-optimal results if they commence gym activity too soon after surgery.
Book a consultation to learn more about breast lift recovery
Breast lift surgery is tailored to the individual patient, and each type of breast lift is specific for certain patients depending on the degree of breast sagging. The best way to determine what kind of breast lift is best for you is to have a consultation with an expert breast surgeon at Centre for Surgery in London. Our plastic surgeons perform aesthetic and reconstructive breast surgery in London and the UK. They have many years of experience in primary and revision breast surgery.
RELATED: How much does a breast lift cost?
If you would like to learn more about having breast lift surgery in London, please contact us at 020 7993 4849. Our expert patient coordinators will be more than happy to direct you to the most suitable surgeon for an in-depth consultation.
Amazing from start to finish, the communication was the main thing was fully informed and looked after, on the day of my breast augmentation, the staff were fab and made me feel at ease through out the whole process. Thank you so much.
Mohammed Farid
18/11/2021
I've had such a great experience with excellent advice, care and attention and surgical treatment (gynaecomastia) - I can fully endorse the treatment I have received from Centre for Surgery with absolutely no qualms at all. Brilliant in every way - thank you all so much.
Caroline Thorpe
14/11/2021
Very pleased with my whole experience of having a procedure. Was so nervous about getting treatment and i was reassured and felt so comfortable throughout thanks to the amazing nurses. I definitely made the right decision to have breast augmentation at centre for surgery with dr erel.
Melissa Briggs
08/11/2021
So glad I went with centre for surgery, the whole process went very smoothly from the consultations down to the actual day of the procedure. I was so nervous on the day but the whole team put me at ease and I'm happy with my results as I feel a lot more comfortable wearing certain clothes now. My surgeon was Alberto Di Giuseppe who performed a breast Augmentation on me, and I would definitely recommend as he was very clear on what the outcome of the surgery would be and which size would look the best for my frame.
Couldn't be happier with Dr Tillo work,i had my breast surgery one week ago and so happy with the results so far,all the staff are extremely nice and very supportive,i would definitely recommend their services,thank so much
From start to the finish everything was perfect for tummy tuck surgery. All staff is very friendly and the aftercare has been good. The Doctor and the nurse team was fantastic. I'm so happy...result is amazing. Thank you!!!
This was overall a great experience, all the staff at Centre for Surgery were friendly and put me at ease. It is a nerve wracking thing to go through an op but the staff were so nice. Mr Ertan has got a great team around him. On the day of the operation everything went smoothly to plan, there was no delay or holdups, I had another consultation with Mr Ertan who confirmed what was going to be done and that I was still happy to proceed. I was prepped for the procedure, I met with the anaesthetist who again was really nice and put me at ease explaining his role. After the procedure I woke up with the nurse by my side making sure I was OK and checking on me, I was able to stay in the clinic until I was ready to leave and was not rushed at all. I was well looked after from the start to the point when I was discharged. Post operation I was staying at a local hotel it was so close there was no point in even getting a taxi and I was able to walk back where my partner was waiting for me. I was expecting a lot of bruising to both my eyes but there was very little if any by the time the cast came off after 7 days, I am now at the two week post operation point and it is healing well with no outwardly visible bruising or scaring. The next milestone is a checkup at the 6 week point with my surgeon. If you're thinking of having something like this done I would highly recommend getting in touch with Centre for Surgery.
The staff at Centre for Surgery were very kind and accommodating. They answered any questions I had about the procedure and were constantly checking up on me. A special thank you to Christina for all her support throughout.
I would just like to state the quality of care received from the nurses at Centre for Surgery was beyond the highest level. Sophie takes her patient care to another level beyond words. She always puts me at ease. She is there for me even at awkward hours just when I mostly needed reassurance and she is one of the most compassionate nurses I have come across and demonstrates her passion naturally for caring for others. She totally deserves recognition at its finest and thank you for always being there for me. 😍