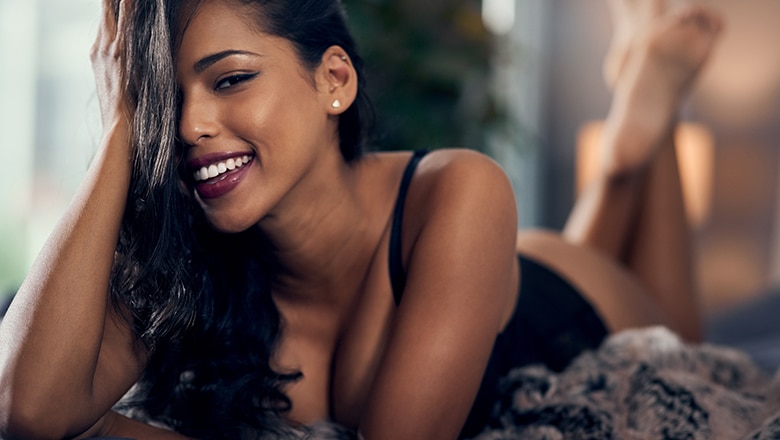 A breast lift, also known as a mastopexy, is a cosmetic surgery that aims to lift and enhance sagging breasts to give them a perkier appearance. Breast sagging, also called ptosis, can occur due to factors such as ageing, weight loss, or pregnancy. This can affect one's self-esteem and confidence.
RELATED: Breast Ptosis – Solutions for Sagging or Drooping Breasts
A breast lift procedure involves the removal of excess skin and breast tissue and repositioning of the nipples to address advanced breast ptosis. It may also be eligible for a Medicare rebate. While the final results may take some time to appear and may be masked by swelling and bruising during the recovery period, there are steps you can take to facilitate the healing process and ensure the best results.
As a leading plastic surgery clinic in the UK, Centre for Surgery recommends following these tips for optimal recovery after breast lift surgery.
RELATED: Breast Lift FAQs &- Q&As about Mastopexy Surgery
If you have been thinking about having a breast lift, you may already have considered the breast lift recovery period. Getting the best results from breast lift surgery depends on being as prepared as possible, and here we share some of our top tips for a smooth and uneventful breast lift recovery.
At Centre for Surgery, our surgeons strongly believe that the success of any cosmetic surgery procedure, including breast lift surgery, is optimised by following the surgeon's preoperative instructions.
We always strive to go above and beyond to ensure all our patients are optimally prepared for breast lift surgery – physically, mentally, and emotionally.
What every patient should know before having a breast lift
It is important for all patients to have a comprehensive preoperative understanding of the breast lift procedure and the range of expected outcomes. It is important to understand that breast lifts with and without augmentation can improve the shape and appearance of the breast to restore a youthful contour and place the nipple and areola in a more ideal and natural location. Upper pole fullness can also be achieved with the combined use of a silicone breast implant. No breast lift surgery can, however, change the quality of the individual patient's skin or underlying soft tissue. This, often at times, results in recurrent droopiness and is especially important in cases when an implant is added as part of a combined breast lift and augmentation, as the weight of the implant itself contributes to the droopiness.
In addition, there is a trade-off between shape and scar. With increased degrees of droopiness and excess skin laxity, there will be a larger degree of scarring from the extra incisions required. Despite this, a properly performed breast lift can successfully address the consequences of the ageing process, the impact of breastfeeding, and significant weight loss in the appropriate patient.
Must dos before breast lift surgery
Make arrangements for childcare and work
Achieving the best breast lift recovery means being as prepared as possible, and this includes arranging alternative childcare arrangements if you have young children. You should also look to book at least one week off from work.
It is essential to have arrangements for childcare, as your surgeon will recommend you avoid lifting your children for at least four weeks after the procedure. It's important to take time out for adequate rest, and we would recommend asking a friend or family member to help you out.
Having your home set up for when you get home after your breast lift surgery helps during the first few days. This means going to the supermarket, collecting your medical prescriptions and ensuring you have an allocated room where you can rest without disruption from others.
Review the postoperative instructions before you have a breast lift
Our preoperative nursing team will send you a comprehensive list of post-operative instructions for your mastopexy recovery. You should read these carefully, and if you have any questions, please get in touch with us before your procedure. You will have an excellent idea of what the procedure involves from the instructions we give you. They contain practical advice, including the best sleeping position, how to sponge bathe, look after your incision sites and how to identify possible complications of breast lift surgery.
RELATED: What is the best breast lift?
Try to make sure you have the information pack available to you continuously, and if you have any questions or concerns that may not be addressed in the information pack, contact our nursing team. We would always recommend you reach out to us if you are unsure in any way.
Make sure to attend all your postoperative review appointments
Once you have had your surgery, you will be booked for a one-week follow-up appointment with our postoperative nurse for a wound check. At this appointment, your incision site will be reviewed, and advice will be given on how to look after them. Our post-operative nursing team will be on hand to examine you at any point during the first six weeks. Your surgeon will see you in six weeks to review your progress and healing. It's essential to attend these appointments as they are designed to ensure your breast lift recovery proceeds as smoothly as possible. If you think you may be unable to attend an appointment, please get in touch with us as soon as possible so we can reschedule your appointment.
Arrange for a responsible adult to look after you for the first couple of days
Once you have had your procedure, your adult escort must transport you home via car or taxi. Public transport should be avoided. Patients will be unable to drive for at least two weeks during the breast lift recovery period, including the day of your surgery. Patients who have just had a breast lift procedure will still be under the effects of the anaesthetic, and they will feel dizzy and groggy. You may require painkillers to manage any mild discomfort. Having a responsible adult to look after you can be very reassuring, and when you get home, they can help you settle into your room. We recommend ongoing help once at home for tasks like preparing meals, household tasks, looking after children, and supporting you even with light conversation.
Wear a postoperative support bra for at least four weeks
During your mastopexy recovery, your surgeon recommends wearing a specialist support bra to protect the healing breast lift incisions. You should wear the compression bra continuously for at least the first four weeks after breast lift surgery. You can then transition to wearing a well-supported sports bra which should not have underwires or moulded cups.
The ideal type of bra has a front zip to make putting it on and off very easy. The bra should be worn during the day after four weeks, although some women may choose to wear it at night instead.
Make sure to get plenty of rest
The key to breast lift recovery is to take time out to rest. Your body heals and regenerates when you are resting, and doing too much too soon may delay breast lift recovery. You should also avoid lifting heavy objects or carrying out vigorous exercise during the first six weeks after surgery. Some women may develop sub-optimal results if they commence gym activity too soon after surgery.
Tips for Better Recovery after Breast Lift Surgery
After breast lift surgery, it is important to take proper care of yourself to ensure a smooth and successful recovery. Here are some tips for a better recovery after breast lift surgery:
Follow your surgeon's instructions. Your surgeon will give you specific instructions to follow after your breast lift surgery. It is important to follow these instructions closely, including any medication schedules, wound care, and restrictions on physical activity. Ignoring or modifying these instructions can lead to complications and a longer recovery time.
Take care of your incisions. Your incisions will need to be kept clean and dry to prevent infection. It is important to keep the dressings or bandages in place until your surgeon advises you to remove them. You should also avoid exposing your incisions to sunlight or tanning beds until they are fully healed.
Manage your pain. Breast lift surgery can cause discomfort and pain during the recovery period. Your surgeon may prescribe pain medication to manage your pain. It is important to take your medication as prescribed and not exceed the recommended dosage. If you experience severe pain or prolonged discomfort, contact your surgeon immediately.
Wear a supportive bra. Your surgeon will advise you to wear a supportive bra following breast lift surgery. This bra will help reduce swelling, provide support for your breasts, and help with the healing process. It is important to wear the bra as instructed by your surgeon, typically for several weeks post-surgery.
Stay hydrated and eat a healthy diet. Drinking plenty of fluids and eating a healthy diet can aid in the healing process after breast lift surgery. Staying hydrated will help your body flush out toxins and promote healing. Eating a healthy diet rich in protein and nutrients can also help your body heal faster.
Avoid smoking and alcohol. Smoking and alcohol can interfere with the healing process and increase the risk of complications after breast lift surgery. It is important to avoid smoking and alcohol for several weeks before and after your surgery to ensure a smooth and successful recovery.
Rest and take it easy. Rest and relaxation are crucial for a successful recovery after breast lift surgery. You should avoid any strenuous physical activity or heavy lifting for several weeks post-surgery. It is important to listen to your body and take breaks as needed to avoid fatigue and ensure proper healing.
Attend follow-up appointments. Your surgeon will schedule follow-up appointments to monitor your healing progress after breast lift surgery. It is important to attend these appointments to ensure proper healing and address any concerns or complications.
What are the best foods to eat to promote recovery after a breast lift?
A breast lift is a major surgery that requires proper nutrition and hydration for optimal recovery. Eating a healthy, balanced diet can help reduce inflammation, promote healing, and boost your energy levels. Here are some of the best foods to eat after a breast lift:
Protein-rich foods: Protein is essential for the growth and repair of tissues, including those damaged during surgery. Aim for lean sources of protein such as chicken, fish, tofu, beans, and legumes.
Fresh fruits and vegetables: Fruits and vegetables are rich in antioxidants, vitamins, and minerals that can help reduce inflammation, boost the immune system, and promote healing. Dark leafy greens, berries, citrus fruits, and tomatoes are all good choices.
Whole grains: Whole grains are a great source of complex carbohydrates, fiber, and essential nutrients that can help regulate blood sugar levels, boost energy, and aid digestion. Choose whole wheat bread, brown rice, quinoa, and oats.
Healthy fats: Healthy fats such as those found in nuts, seeds, avocados, and fatty fish like salmon can help reduce inflammation, improve brain function, and support overall health.
Water: Staying hydrated is crucial for recovery after any surgery. Drinking plenty of water can help flush out toxins, reduce inflammation, and keep the body functioning properly.
In addition to these foods, there are some foods and beverages that you should avoid during recovery after a breast lift. These include:
Caffeine: Caffeine can interfere with sleep, which is important for healing. It can also increase heart rate and blood pressure, which can be dangerous during recovery.
Alcohol: Alcohol can interfere with wound healing and increase the risk of complications such as bleeding and infection.
Processed foods: Processed foods are often high in sugar, unhealthy fats, and additives that can increase inflammation and slow down healing.
Spicy foods: Spicy foods can irritate the digestive system and cause discomfort, especially if you are taking pain medication.
High-sodium foods: High-sodium foods can cause water retention and increase swelling, which can be especially problematic after a breast lift.
Exercising after Breast Lift Surgery
Exercising after breast lift surgery is an important aspect of the recovery process. While it is important to rest and allow your body to heal in the first few weeks after surgery, incorporating light exercise into your routine can help speed up the recovery process and improve overall health.
It is important to note that every patient's recovery is unique, and the timing and intensity of exercise will vary based on individual circumstances and the recommendations of your surgeon. It is important to follow your surgeon's postoperative instructions closely and to consult with them before beginning any exercise program.
Here are some general guidelines for exercising after breast lift surgery:
Start Slowly: In the first few weeks after surgery, focus on gentle movements like walking or light stretching. Avoid any exercise that involves bouncing or jarring movements, as this can cause pain or discomfort.
Listen to Your Body: Pay attention to how your body feels during and after exercise. If you experience pain or discomfort, stop immediately and rest. It is important to not push yourself too hard during the recovery process.
Avoid Upper Body Exercises: Avoid exercises that involve the chest or arms, such as push-ups, pull-ups, or weight lifting. These movements can put strain on the chest muscles and interfere with the healing process.
Wait for Clearance: Wait for clearance from your surgeon before engaging in any vigorous exercise or high-impact activities. This will usually be several weeks after surgery.
Wear a Supportive Bra: Wearing a supportive bra during exercise can help reduce discomfort and provide additional support to the breasts as they heal.
Stay Hydrated: Drinking plenty of water is important for overall health and can aid in the healing process.
Consider Low-Impact Activities: Low-impact activities like yoga, Pilates, or light cardio can help improve circulation and promote healing without putting too much strain on the body.
Recovery after Breast Lift Surgery FAQs
Q: How long does it take to recover from breast lift surgery?
A: The recovery time after breast lift surgery varies from patient to patient and depends on several factors such as the extent of the procedure, the patient's overall health, and how well they follow their surgeon's post-operative instructions. Generally, patients can return to work and light activities after about a week, but it may take several weeks to fully recover and resume more strenuous activities.
Q: Is breast lift recovery painful?
A: Breast lift recovery can be uncomfortable, but most patients do not describe it as extremely painful. Patients may experience soreness, swelling, and bruising in the breasts and around the incision sites. Pain medication and anti-inflammatory medication can help alleviate discomfort during the recovery period.
Q: When can I wash my hair after breast lift surgery?
A: It is important to avoid getting the incisions wet for at least the first week after breast lift surgery to reduce the risk of infection. This means that patients should avoid washing their hair during this time. After one week, patients can usually shower but should avoid letting water directly hit the incision sites for at least two weeks.
Q: How long do I wear a sports bra after a breast lift?
A: Wearing a supportive sports bra is an important part of the recovery process after breast lift surgery. Patients should wear a compression or sports bra for at least 4-6 weeks after surgery to help reduce swelling and promote healing. However, it is important to follow your surgeon's specific recommendations for wearing a bra, as they may vary depending on the extent of the surgery and the individual patient's needs.
Book a consultation to learn more about recovery after breast lift surgery
Breast lift surgery is tailored to the individual patient, and each type of breast lift is specific for certain patients depending on the degree of breast sagging. The best way to determine what kind of breast lift is best for you is to have a consultation with an expert breast surgeon at Centre for Surgery in London. Our plastic surgeons perform aesthetic and reconstructive breast surgery in London and the UK. They have many years of experience in primary and revision breast surgery.
RELATED: How much does a breast lift cost?
If you would like to learn more about having breast lift surgery in London, please contact us at 020 7993 4849. Our expert patient coordinators will be more than happy to direct you to the most suitable surgeon for an in-depth consultation.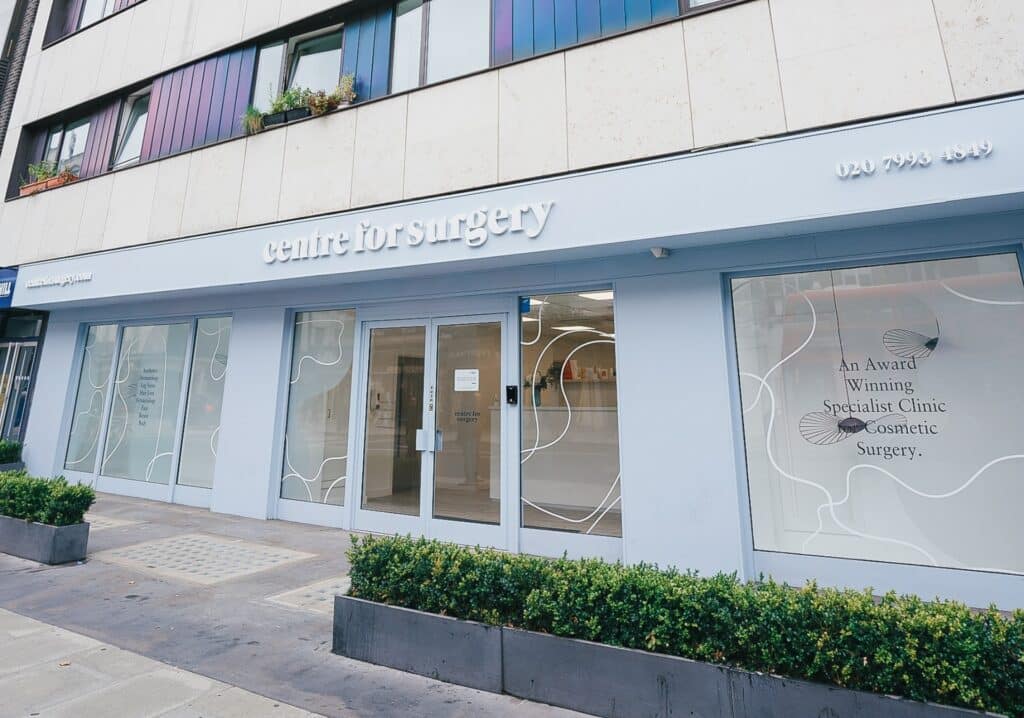 Amazing from start to finish, the communication was the main thing was fully informed and looked after, on the day of my breast augmentation, the staff were fab and made me feel at ease through out the whole process. Thank you so much.
Mohammed Farid
18/11/2021
I've had such a great experience with excellent advice, care and attention and surgical treatment (gynaecomastia) - I can fully endorse the treatment I have received from Centre for Surgery with absolutely no qualms at all. Brilliant in every way - thank you all so much.
Caroline Thorpe
14/11/2021
Very pleased with my whole experience of having a procedure. Was so nervous about getting treatment and i was reassured and felt so comfortable throughout thanks to the amazing nurses. I definitely made the right decision to have breast augmentation at centre for surgery with dr erel.
Melissa Briggs
08/11/2021
So glad I went with centre for surgery, the whole process went very smoothly from the consultations down to the actual day of the procedure. I was so nervous on the day but the whole team put me at ease and I'm happy with my results as I feel a lot more comfortable wearing certain clothes now. My surgeon was Alberto Di Giuseppe who performed a breast Augmentation on me, and I would definitely recommend as he was very clear on what the outcome of the surgery would be and which size would look the best for my frame.
Couldn't be happier with Dr Tillo work,i had my breast surgery one week ago and so happy with the results so far,all the staff are extremely nice and very supportive,i would definitely recommend their services,thank so much
From start to the finish everything was perfect for tummy tuck surgery. All staff is very friendly and the aftercare has been good. The Doctor and the nurse team was fantastic. I'm so happy...result is amazing. Thank you!!!
This was overall a great experience, all the staff at Centre for Surgery were friendly and put me at ease. It is a nerve wracking thing to go through an op but the staff were so nice. Mr Ertan has got a great team around him. On the day of the operation everything went smoothly to plan, there was no delay or holdups, I had another consultation with Mr Ertan who confirmed what was going to be done and that I was still happy to proceed. I was prepped for the procedure, I met with the anaesthetist who again was really nice and put me at ease explaining his role. After the procedure I woke up with the nurse by my side making sure I was OK and checking on me, I was able to stay in the clinic until I was ready to leave and was not rushed at all. I was well looked after from the start to the point when I was discharged. Post operation I was staying at a local hotel it was so close there was no point in even getting a taxi and I was able to walk back where my partner was waiting for me. I was expecting a lot of bruising to both my eyes but there was very little if any by the time the cast came off after 7 days, I am now at the two week post operation point and it is healing well with no outwardly visible bruising or scaring. The next milestone is a checkup at the 6 week point with my surgeon. If you're thinking of having something like this done I would highly recommend getting in touch with Centre for Surgery.
The staff at Centre for Surgery were very kind and accommodating. They answered any questions I had about the procedure and were constantly checking up on me. A special thank you to Christina for all her support throughout.
I would just like to state the quality of care received from the nurses at Centre for Surgery was beyond the highest level. Sophie takes her patient care to another level beyond words. She always puts me at ease. She is there for me even at awkward hours just when I mostly needed reassurance and she is one of the most compassionate nurses I have come across and demonstrates her passion naturally for caring for others. She totally deserves recognition at its finest and thank you for always being there for me. 😍