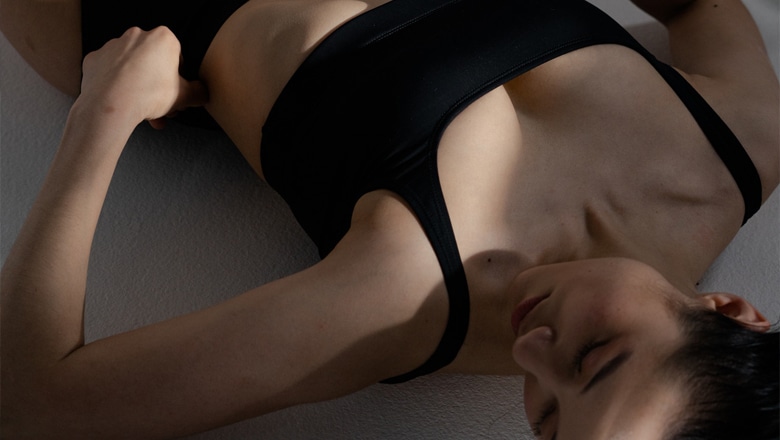 The look and feel of the breasts can be affected by pregnancy, breastfeeding and significant weight changes. Women often notice their breasts lose volume and develop sagging, resulting in a less aesthetically pleasing appearance. A breast lift is designed to improve the shape of the breasts so that they appear perkier and have a firmer feel with a higher position on the chest for a more youthful appearance. Many women find specific items of fitted clothing, including swimsuits, fit much better after a breast lift.
Am I suitable for a breast uplift?
Any woman who is unhappy with her sagging or drooping breasts may be a suitable candidate for the breast uplift procedure.  Breast lift patients are usually women with one or more children with a history of breastfeeding and/or have experienced massive weight changes, perhaps due to significant weight loss through diet and exercise or weight loss surgery. Many of these women are in their 3rd, 4th or 5th decade and are keen to restore their pre-pregnancy breast shape to a more youthful and aesthetically pleasing appearance.
A breast lift focuses on tightening the breast to limit sagging, causing the breasts to sit in a more natural position. Unlike a breast augmentation with implants, a breast lift does not increase or decrease the volume of the breasts. If you are interested in this, breast augmentation or breast reduction surgery may be more suitable. If you are considered a good candidate for a breast lift, you may wish to explore the finance options we have available. Before undergoing a breast lift, you will need to consult with one of our surgeons. They will be able to take a full medical history from you, as well as assess your suitability for this procedure.
Breast lift surgery is designed to remove excess skin and reshape the underlying breasts with surgical repositioning of the nipple and areola for a more youthful-looking breast mound. Breast uplift is commonly combined with breast augmentation for women keen to increase the size of their breasts with an improvement in breast shape. There are several different types of breast lift procedures, and the most appropriate one will be determined after a consultation with an expert breast surgeon.
Crescent lift
A crescent lift is the least invasive type of breast lift and involves a half-moon incision located on the upper half of the areola. The procedure is often carried out on women with small breasts and very mild degrees of breast sagging. A crescent lift can also be performed simultaneously as breast augmentation for a subtle breast lift.
Doughnut lift
A doughnut breast lift is suitable for women who have mild to moderate degrees of breast sagging. The procedure involves making a circumferential incision around the areola. A doughnut breast lift is also known as a Benelli lift and is designed to reposition the nipple and areola higher up on the breast mound. Breast skin can be effectively tightened to get rid of breast sagginess. A doughnut lift is an excellent complimentary procedure to enhance breast implant surgery results for women with mild to moderate degrees of breast droopiness.
Lollipop lift
The lollipop lift involves incisions around the areola's circumference and a vertical incision downwards from the areola to the lower breast crease. Lollipop lift is a well-established type of breast lift procedure, and it's ideal for women who want to correct moderate degrees of sagging. The lollipop lift is not a suitable procedure for women with a severe amount of breast sagging from significant weight loss. A lollipop breast lift should also not be combined with breast augmentation surgery.
Anchor lift
The anchor lift is most suitable for women with a large amount of breast sagging. The procedure shares similarities to the lollipop lift, although the anchor lift involves an extra horizontal incision which runs parallel to the breast crease. An anchor lift is commonly used as part of a breast reduction surgery for reducing the size of large breasts. The anchor lift is the ideal treatment option for women with significant degrees of breast sagging.
Will I need a Breast Lift with Implants?
It is important to accurately determine every patient's goals regarding breast size and desire for upper pole fullness. Our surgeons will listen to your concerns about breast shape or size which can, in turn, determine the best course of treatment. If a patient is happy with the volume and upper pole fullness, a breast alone may be enough. Our surgeons agree that a decrease of 1 cup size is expected with a breast uplift alone due to the removal of excess skin. However, if a patient instead desires restoration of upper pole volume fullness or an increase in breast size, a mastopexy would need to be combined with a breast augmentation using implants. A combined breast lift and augmentation are performed in either one or two stages, depending on the amount of nipple elevation desired and skin excess. When considering a combined breast lift and augmentation in a single stage, it is very important to choose an implant that is not too big to reduce the risk of wound complications. Remember that a breast lift and breast augmentation have two conflicting goals due to the two opposing forces acting upon the breast – a breast lift will reduce the skin envelope, while breast implants will stretch out the skin envelope. At the Centre for Surgery, our surgeons take to customise treatments as every patient is unique to get the very best outcomes.
Breast lift recovery top tips
Women can speed up their breast lift recovery by following the tips below:
Make sure to wear an appropriate support bra. Women should avoid wearing underwire bras for the first six weeks after breast lift surgery. Once you wake up from your surgery, the nursing team will apply a suitable compression bra to wear after your procedure.
It would help if you tried to avoid getting your breast lift incisions wet, as this may increase the risk of wound breakdown. We would recommend sponge bathing for the first few days until your surgeon allows you to start having a bath.
Avoid sleeping on your front, as pressure on the breasts may increase pain and discomfort. You can use pillows on either side of your arms to help you remain on your back during sleep.
Avoid doing too much physical activity during the first week after surgery. It is essential to take it easy and not do too much too soon. You should avoid strenuous physical activities and heavy lifting for the first six weeks after surgery.
We recommend wearing shirts that button up from the front, as it can be challenging to lift your arms over your head for the first four weeks after surgery. The breasts are often swollen during recovery, and wearing loose-fitting clothing will help minimise any discomfort.
We recommend having someone look after you for the first 2 to 3 days after surgery. If you have children, your carer can help with looking after them as well as helping with any household tasks.
RELATED: What To Expect After Breast Lift Surgery
What are the options for a non-surgical breast lift?
Several non-surgical breast lift treatments may result in a very slight breast lift without the need for surgery.
Breast thread lift
Thread lifts involve repositioning the Breskin upwards without the incisions or scars of a breast lift surgery. Barbed threads are used to anchor the soft tissue. This procedure is considered non-surgical, and results may last between 18 and 24 months. There are no scars, and the threads naturally dissolve themselves over the first two years. Treatment results are generally temporary, with a need to have repeat treatment after two years. Here at Centre for Surgery, we do not recommend thread lifts for a breast lift as there are several significant complications, including skin puckering and rippling of the skin.
Laser skin tightening
Although laser treatments are most commonly carried out for facial rejuvenation, they can also be carried out on the chest. Several treatments spaced a few weeks apart will be necessary to stimulate collagen and elastin formation. The increased firmness of the breast may result in a very subtle breast lift effect.
BodyTite
BodyTite is a minimally invasive treatment that stimulates collagen and elastin production by applying radio-frequency thermal energy beneath the skin. The surgeon will use the device with a local anaesthetic, and the desired result is firmer breast skin. A breast lift with BodyTite may improve the firmness of the breasts, which can result in a small amount of breast lift.
Schedule a breast lift consultation at Centre for Surgery
If you are interested in having a breast lift in London, we recommend having a consultation with an expert breast surgeon to discuss all aspects of a breast lift procedure and determine if a breast lift can meet your treatment goals.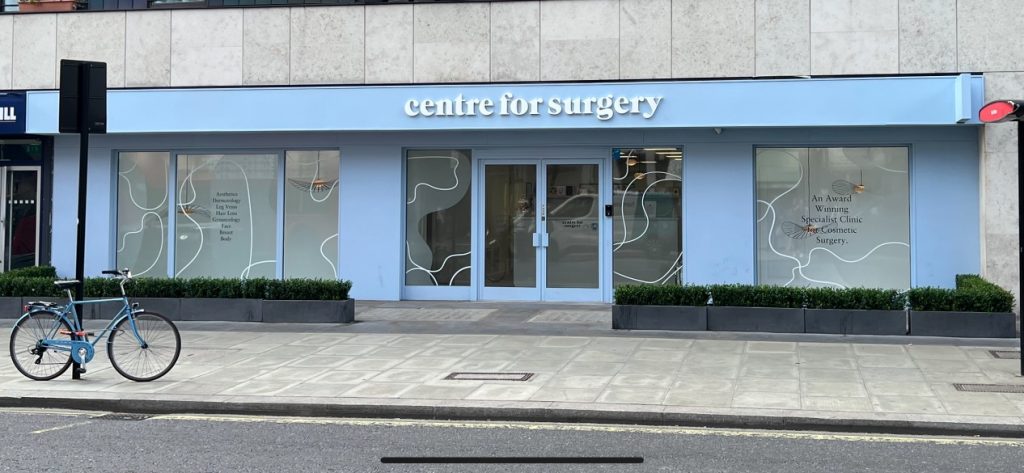 Amazing from start to finish, the communication was the main thing was fully informed and looked after, on the day of my breast augmentation, the staff were fab and made me feel at ease through out the whole process. Thank you so much.
Mohammed Farid
18/11/2021
I've had such a great experience with excellent advice, care and attention and surgical treatment (gynaecomastia) - I can fully endorse the treatment I have received from Centre for Surgery with absolutely no qualms at all. Brilliant in every way - thank you all so much.
Caroline Thorpe
14/11/2021
Very pleased with my whole experience of having a procedure. Was so nervous about getting treatment and i was reassured and felt so comfortable throughout thanks to the amazing nurses. I definitely made the right decision to have breast augmentation at centre for surgery with dr erel.
Melissa Briggs
08/11/2021
So glad I went with centre for surgery, the whole process went very smoothly from the consultations down to the actual day of the procedure. I was so nervous on the day but the whole team put me at ease and I'm happy with my results as I feel a lot more comfortable wearing certain clothes now. My surgeon was Alberto Di Giuseppe who performed a breast Augmentation on me, and I would definitely recommend as he was very clear on what the outcome of the surgery would be and which size would look the best for my frame.
Couldn't be happier with Dr Tillo work,i had my breast surgery one week ago and so happy with the results so far,all the staff are extremely nice and very supportive,i would definitely recommend their services,thank so much
From start to the finish everything was perfect for tummy tuck surgery. All staff is very friendly and the aftercare has been good. The Doctor and the nurse team was fantastic. I'm so happy...result is amazing. Thank you!!!
This was overall a great experience, all the staff at Centre for Surgery were friendly and put me at ease. It is a nerve wracking thing to go through an op but the staff were so nice. Mr Ertan has got a great team around him. On the day of the operation everything went smoothly to plan, there was no delay or holdups, I had another consultation with Mr Ertan who confirmed what was going to be done and that I was still happy to proceed. I was prepped for the procedure, I met with the anaesthetist who again was really nice and put me at ease explaining his role. After the procedure I woke up with the nurse by my side making sure I was OK and checking on me, I was able to stay in the clinic until I was ready to leave and was not rushed at all. I was well looked after from the start to the point when I was discharged. Post operation I was staying at a local hotel it was so close there was no point in even getting a taxi and I was able to walk back where my partner was waiting for me. I was expecting a lot of bruising to both my eyes but there was very little if any by the time the cast came off after 7 days, I am now at the two week post operation point and it is healing well with no outwardly visible bruising or scaring. The next milestone is a checkup at the 6 week point with my surgeon. If you're thinking of having something like this done I would highly recommend getting in touch with Centre for Surgery.
The staff at Centre for Surgery were very kind and accommodating. They answered any questions I had about the procedure and were constantly checking up on me. A special thank you to Christina for all her support throughout.
I would just like to state the quality of care received from the nurses at Centre for Surgery was beyond the highest level. Sophie takes her patient care to another level beyond words. She always puts me at ease. She is there for me even at awkward hours just when I mostly needed reassurance and she is one of the most compassionate nurses I have come across and demonstrates her passion naturally for caring for others. She totally deserves recognition at its finest and thank you for always being there for me. 😍