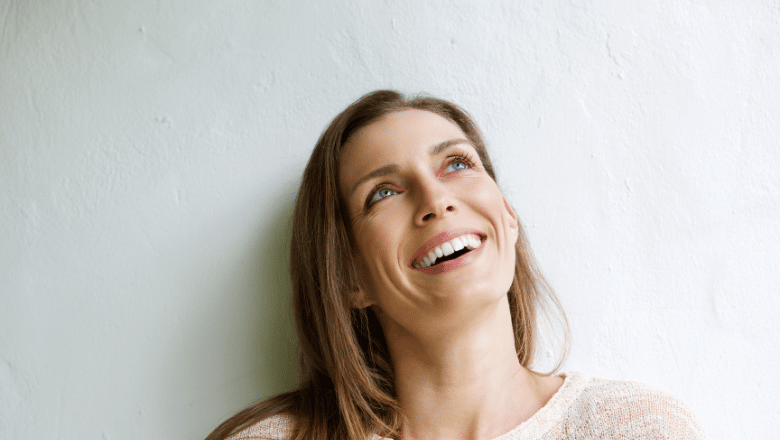 Choosing to have a facelift is a significant decision for people wishing to address signs of ageing.  We understand that choosing to have any type of cosmetic surgery is often preceded by months, if not years, of careful research. When performed by an expert facelift surgeon, the procedure can take years off your face and literally reverse facial ageing. The boost in self-confidence can be immeasurable for people who choose to want to undergo mini-facelift surgery. Given this, we commonly get asked if a facelift is suitable for everyone. Suitability for a facelift will depend on several factors. Although people of many different ages may express interest in the procedure, what matters more is whether a facelift will deliver superb results for appropriately selected patients. Not everyone will be suitable for a facelift, although the best age for a facelift is a significant factor when your surgeon is assessing you at the consultation. Here we discuss the best age for a facelift and describe the different types of facelift options carried out at Centre for Surgery.
RELATED: What are the signs of ageing in the face over time?
The best age for a facelift
Just because you have entered your 40s or 50s and have noticed signs of facial ageing doesn't automatically mean you will be suitable for a London facelift procedure. Even if you are at an appropriate age, not everyone will be an appropriate candidate for a facelift. When researching facelift Surgery, you must first consider whether you actually need a facelift. In our experience, most types of facelift surgery, including mini facelifts, are designed for people over the age of 40.
If you are below 40, there are other less invasive treatment options that can effectively target early signs of facial ageing. In many cases, you may have developed deeper lines and wrinkles, which may be related to smoking or excessive sun exposure. Many over-the-counter skincare products and non-surgical treatments will do little for such advanced signs of ageing, and in these cases, you may be deemed a suitable candidate for a facelift.
In our experience, most patients over the age of 40 are ideal candidates for a facelift. In reality, most patients who have a mini facelift are aged 50 and over. Most of the visible signs of ageing begin to develop during our 40s and 50s. Common features of ageing include fine lines, wrinkles, deeper skin folds and sagging jowls. These gradually become more extensive with age which can often lead us to appear much older than we actually appear.
Facelift surgery is always customised to the needs of the patient, as every patient will present different degrees of facial ageing. Some patients may be suitable for a facelift even if they are under the age of 40 if they begin to show moderate signs of facial ageing. We all age at different rates. Determining whether a facelift is suitable for you is based upon a detailed discussion with an expert facelift surgeon in London.
RELATED: How much does a facelift cost?
When is the right time to have a facelift?
A sensible approach is to try non-invasive and minimally invasive facial rejuvenation treatments before considering having invasive surgery such as a facelift. If, however, you have been thinking about having a facelift for many years and you are certain it will make you feel more confident about yourself, then you should certainly have a facelift consultation to explore your options. Improvement of cosmetic appearance with surgery is one of the most rewarding choices patients can make and cannot be underestimated, given the significant boost in emotional well-being it can produce.
RELATED: Face lift for Men
It is also important to consider your reasons for wanting to have a facelift procedure. If you find you have spent thousands of pounds on a whole range of anti-ageing skin care products which achieved little or no benefit, then consideration of having a facelift should certainly be borne in mind. This will help to avoid continual wastage of money on products that have no proven anti-ageing benefits. Most patients come to see our surgeons, having tried a wide range of facial treatments, including injectable treatments such as dermal fillers, with no success.
RELATED: Can I have a mini facelift?
Although topical skincare products have their uses, they are targeted at people with mild signs of facial ageing and are ideally suited for a preventive skincare regime. Once significant signs of ageing have developed, they are relatively ineffective in treating the signs of facial ageing. This is because the skin has lost a significant amount of collagen and elastin, resulting in loss of skin elasticity and sagging skin. The decline in collagen happens to all of us as part of the ageing process, although the rate at which it decreases varies between people depending on lifestyle factors such as smoking or excessive sun exposure. If you are keen to explore the benefits of facelift surgery, schedule a consultation with us today to receive customised recommendations from our expert surgeons.
What are the different types of facelifts?
There are several options for facelifts available at Centre for Surgery, including:
RELATED: Are facelift results permanent?
Which procedures can be combined with a facelift?
Facelift surgical techniques have evolved beyond the concept of just lifting tissue and now include incorporating superficial and deep filling of facial fat compartments to address volume deflation.
Complementary techniques for a facelift:
A typical facelift at the Centre for Surgery is often a combination of a SMAS facelift with facial fat grafting and fully ablative Erbium laser resurfacing.
In one procedure, the surgeon is able to:
Remove excess skin and tighten tissue (facelift)
Revolumise the face (facial fat grafting)
Improve the skin quality and remove perioral and periorbital wrinkles with Er:YAG laser (laser resurfacing)
Most hospitals in the UK lack the high-powered lasers for the crucial final third stage, which is akin to the polish phase of a car wash (after shampoo and wax), so you would be getting only a partial procedure elsewhere.
Where is the best place in London to get a facelift?
Centre for Surgery is considered the leading cosmetic surgery clinic in London, and our surgeons have years of experience in carrying out all types of facelift procedures, including mini-facelift surgery. Our state-of-the-art Baker Street clinic in Marylebone is recognised as one of the leading cosmetic surgery providers in the UK. If you would like to book a consultation, please get in touch with us today at 020 7993 4849 or complete the contact form below. We look forward to assisting you on your facelift journey here at Centre for Surgery.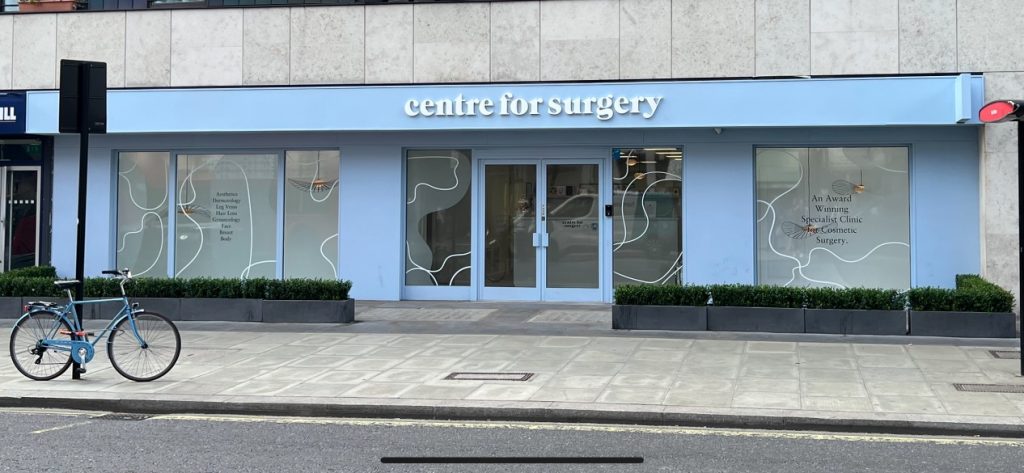 Amazing from start to finish, the communication was the main thing was fully informed and looked after, on the day of my breast augmentation, the staff were fab and made me feel at ease through out the whole process. Thank you so much.
Mohammed Farid
18/11/2021
I've had such a great experience with excellent advice, care and attention and surgical treatment (gynaecomastia) - I can fully endorse the treatment I have received from Centre for Surgery with absolutely no qualms at all. Brilliant in every way - thank you all so much.
Caroline Thorpe
14/11/2021
Very pleased with my whole experience of having a procedure. Was so nervous about getting treatment and i was reassured and felt so comfortable throughout thanks to the amazing nurses. I definitely made the right decision to have breast augmentation at centre for surgery with dr erel.
Melissa Briggs
08/11/2021
So glad I went with centre for surgery, the whole process went very smoothly from the consultations down to the actual day of the procedure. I was so nervous on the day but the whole team put me at ease and I'm happy with my results as I feel a lot more comfortable wearing certain clothes now. My surgeon was Alberto Di Giuseppe who performed a breast Augmentation on me, and I would definitely recommend as he was very clear on what the outcome of the surgery would be and which size would look the best for my frame.
Couldn't be happier with Dr Tillo work,i had my breast surgery one week ago and so happy with the results so far,all the staff are extremely nice and very supportive,i would definitely recommend their services,thank so much
From start to the finish everything was perfect for tummy tuck surgery. All staff is very friendly and the aftercare has been good. The Doctor and the nurse team was fantastic. I'm so happy...result is amazing. Thank you!!!
This was overall a great experience, all the staff at Centre for Surgery were friendly and put me at ease. It is a nerve wracking thing to go through an op but the staff were so nice. Mr Ertan has got a great team around him. On the day of the operation everything went smoothly to plan, there was no delay or holdups, I had another consultation with Mr Ertan who confirmed what was going to be done and that I was still happy to proceed. I was prepped for the procedure, I met with the anaesthetist who again was really nice and put me at ease explaining his role. After the procedure I woke up with the nurse by my side making sure I was OK and checking on me, I was able to stay in the clinic until I was ready to leave and was not rushed at all. I was well looked after from the start to the point when I was discharged. Post operation I was staying at a local hotel it was so close there was no point in even getting a taxi and I was able to walk back where my partner was waiting for me. I was expecting a lot of bruising to both my eyes but there was very little if any by the time the cast came off after 7 days, I am now at the two week post operation point and it is healing well with no outwardly visible bruising or scaring. The next milestone is a checkup at the 6 week point with my surgeon. If you're thinking of having something like this done I would highly recommend getting in touch with Centre for Surgery.
The staff at Centre for Surgery were very kind and accommodating. They answered any questions I had about the procedure and were constantly checking up on me. A special thank you to Christina for all her support throughout.
I would just like to state the quality of care received from the nurses at Centre for Surgery was beyond the highest level. Sophie takes her patient care to another level beyond words. She always puts me at ease. She is there for me even at awkward hours just when I mostly needed reassurance and she is one of the most compassionate nurses I have come across and demonstrates her passion naturally for caring for others. She totally deserves recognition at its finest and thank you for always being there for me. 😍