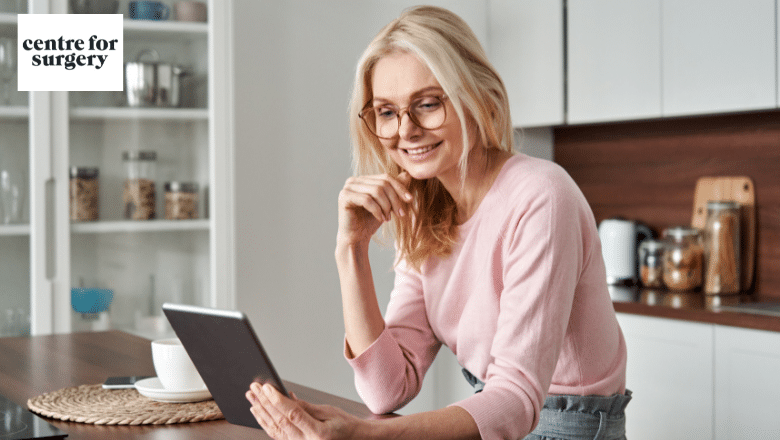 A mini facelift is a less invasive procedure compared to the traditional facelift and a more commonly performed procedure. This mini facelift technique was pioneered by surgeons in Belgium and is suitable for men and women in their 40s onwards. A mini facelift addresses the loss of definition, wrinkles and sagging skin on the lower third of the face. The procedure is performed to restore definition and tightens the remaining tissues of the cheeks and jowls for a more youthful and refreshed appearance.
RELATED: Mini Facelift Surgery – A Less Invasive Way to Achieve a Youthful Look
A mini lift delivers aesthetic results that are equal to those that can be achieved using more invasive techniques. The surgery involves smaller surgical cuts that leave a shorter scar, and because of this, you can expect fewer complications and risks and a shorter recovery time.
What are sagging jowls?
Sagging jowls is a term used to describe the tissue laxity that develops along the lower border of the jawline. Jowl formation along the jawline is an inevitable part of the ageing process in many individuals, and it is common to observe sagging jowls in this part of the face. Several other factors can contribute to the formation of sagging jowls, including chronic sunlight exposure caused by being in the sun too much, tobacco smoking and hereditary factors.
RELATED: What signs of ageing can a facelift and neck lift correct?
Sagging jowls form when the skin gradually loses firmness and elasticity, caused by a reduced amount of collagen and elastin produced by dermal fibroblasts. The result is a reduction in the jawline and facial definition and increased formation of lines and wrinkles, which may lead individuals to have a resting facial expression that makes them look sad or upset.
Milder forms of sagging jowls can be effectively treated with medical-grade skin care products, adopting healthy lifestyle habits and ensuring regular application of sunscreen while in the sun to reduce sun damage. Moderate to severe degrees of sagging jowls require more invasive treatments such as Morpheus8, FaceTite or a facelift procedure.
Benefits of a mini facelift
A mini facelift performed at Centre for Surgery in London can result in impressive facial rejuvenation, making a patient look over ten years younger. A mini facelift differs from a traditional full facelift in that it involves tissue repositioning using gentle techniques compared with lifting the skin and deeper tissues with a deep plane facelift. A mini facelift is performed with TIVA general anaesthesia but can also be performed under local anaesthetic and sedation in selected cases. The mini facelift procedure takes around 1.5 to 2 hours to perform. The incisions are located both in front of and behind the ear. A mini facelift can be combined with other facial procedures such as eyelid surgery, brow lift and injectable treatments based on your goals.
Who is a good candidate for a mini facelift?
The mini facelift is popular among both women and men and is ideal for people who have minimal issues on the face and neck area and do not expect to see drastic changes. Ideally, people aged between 40 to 60 years of age have loose skin on the face and neck but with good skin elasticity. You must have a strong bone structure and opt for a mini facelift to achieve better results.
How is a mini facelift performed?
The procedure is performed under local anaesthesia for a patient's comfort and also allows the jaw to relax naturally, allowing the surgeon to perform with precision. The surgeon makes incisions in front of both ears, extending them to either the hairline or earlobes. The incision is usually shorter compared to the traditional facelift.
Many facelift techniques exist, but the best methods involve repositioning the SMAS, such as the SMAS plication or SMASectomy. The SMAS or 'superficial musculoaponeurotic system' is a distinct facial layer beneath the skin which needs to be addressed separately to the skin to ensure robust, long-lasting results. Which technique is used will depend on the structure of your face. In addition, as mentioned above, volume restoration in the form of fat injections of the face must be considered for each patient. Many patients also benefit from brow lifts or eyelid surgery (known as blepharoplasty) and a facelift.
RELATED: Lower Facelift – Jowl Lift Surgery
The tissues are then pulled upward and outward towards the ear. By doing this, the sagging skin and jowls will be tightened to help reduce wrinkles and give some definition to the face. Sutures and then used to stitch up the incisions, and excess tissues are removed. The technique used does not necessarily give a drastic result and is, therefore, ideal for those who want subtle changes to the face.
A mini facelift is not quite as invasive as a traditional facelift technique, resulting in less facial swelling and bruising. The operation requires short incisions to remove excessive jowling, which minimizes the probability of post-operative bleeding and circulatory disturbances. The surgery involves relatively little undermining and produces better cosmetic results with minimal scarring when compared with a traditional facelift. Limited skin undermining (lifting the skin from the muscle), shorter operative time, faster recovery time, and less potential for risks and complications are other advantages of mini facelift surgery. The procedure gives you refreshed and youthful skin.
A mini facelift can be combined with other facial rejuvenation procedures such as rhinoplasty, blepharoplasty, neck lift, and browlift.
What can I expect during recovery after facelift surgery?
Our experts specialise in day case procedures, so you can go home on the same day but have someone to help you at home for 1-2 days. The mini facelift's recovery period is typically shorter than the traditional one.
You will be provided with a compression garment that you will have to wear and avoid strenuous activities for up to two weeks. Expect some neck swelling, bruising and tightness for the first week following your surgery that will fade over time, and pain medications can be taken. To avoid any infection, keep the incisions clean and dry.
You can return to work after a week, but it may take up to a year to see the final result.
A mini facelift patient may experience some bruising, particularly around the eyes. Swelling may persist for a few months after the operation, particularly in patients susceptible to fluid retention. Infection, haematoma, skin discolouration and delayed wound healing are other possible complications of mini facelift surgery. Some very rare complications are:
Nerve injury
Skin or hair loss
Broken capillaries in the neck and cheek
RELATED: Facelift Surgery FAQs – Q&A about Rhytidectomy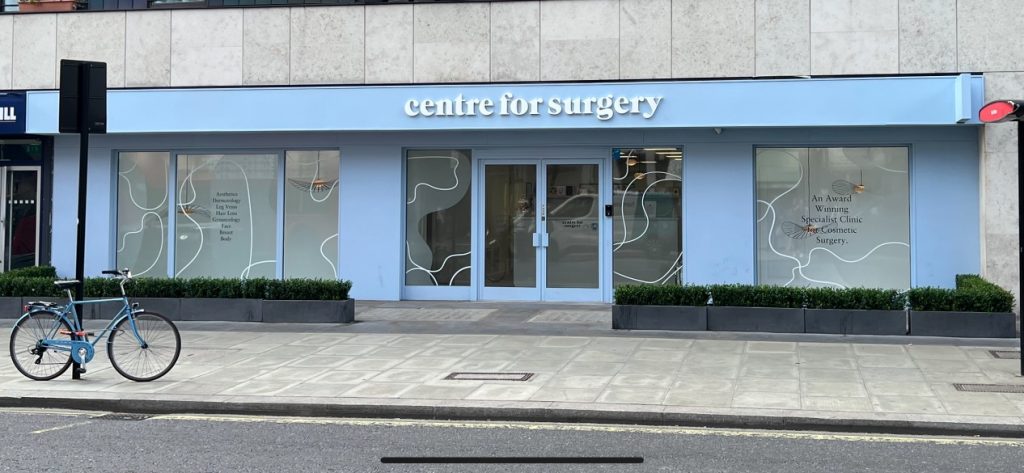 [wpseo_map id="9814″ width="750″ height="300″ zoom="15″ map_style="roadmap" scrollable="1″ draggable="1″ show_route="0″ show_state="0″ show_url="1″ show_email="1″ default_show_infowindow="1″ show_phone="1″ show_phone_2="0″ show_fax="0″]
[trustindex no-registration=google]