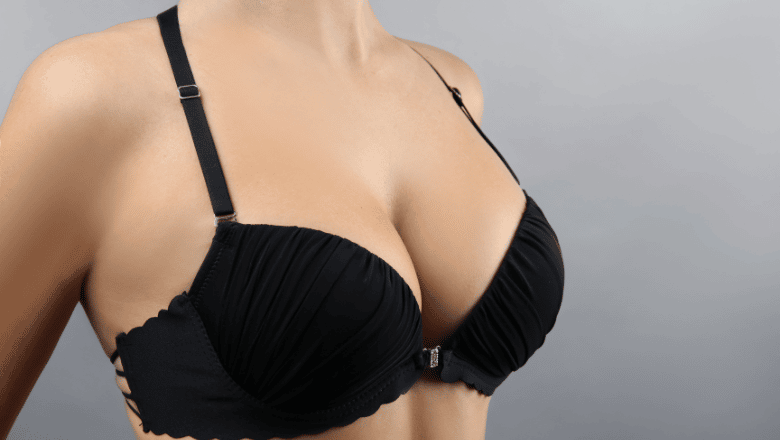 Breast reduction surgery is the most effective procedure to reduce the size of large and heavy breasts. Breast reduction can help to improve the shape of the breasts as well as help to alleviate back, shoulder or neck pain linked with having large breasts. The shape of the breasts can be improved when breast reduction is combined with a Breast lift to produce perky breasts. Sometimes breast liposuction may be recommended to reduce the size of large breasts in women who are not keen on the incisions and scars of traditional breast reduction surgery.
Centre for Surgery is the leading plastic surgery clinic in the UK and is considered a centre of excellence for breast reduction surgery in London.
RELATED: Breast reduction before and after photos
How to prepare for breast reduction surgery
Getting the best results after breast reduction means following all of your surgeon's preoperative recommendations, including:
Choosing the best plastic surgeon in London for breast reduction.
Giving a full medical history to your surgeon allows any pre-existing medical conditions to be optimised before surgery.
Smoking should be avoided for a minimum of four weeks before and after surgery.
Medicines containing aspirin should be avoided for at least ten days before surgery as they are associated with an increased risk of bleeding during and after the procedure.
A responsible adult should be asked to transport you home after surgery and look after you for the first 24 hours.
You should read the consent form fully so that you are familiar with the potential risks and complications of breast reduction.
On the day of surgery, loose-fitting and comfortable clothing can be fastened from the front or preferred to minimise discomfort when changing clothes.
How to have the best breast reduction recovery
Prepare your home
Allocate a dedicated recovery space in your home before surgery which is preferably located on the ground floor to minimise having to go up and down the stairs in the first few days after surgery. It is useful to keep all the essentials which you may need after surgery nearby, including snacks, reading material and your medicines and dressings.
Sleep on your back
We recommend all patients sleep on their back after a breast reduction whilst keeping their heads in an elevated position. This is easily maintained in a dedicated recliner chair. Alternatively, you can prop yourself up on a couple of pillows which helps to keep your breasts in an elevated position, and this helps to minimise bruising and swelling.
Eat healthy foods
Eating healthy foods after breast reduction is incredibly important to ensure a smooth recovery. You should focus on eating plenty of fruit and vegetables and bind with nuts, seeds, avocados and lean sources of protein such as chicken breast and fish. Excessive salt should be avoided as too much salt is associated with fluid retention and exacerbation of post-operative swelling.
Arrange for a carer to look after you
Ask a responsible adult friend or relative to transport you home after surgery and look after you for the first few days after surgery. This will help you to get as much rest as possible in the first few days after surgery.
Keep well hydrated
Drink plenty of water after surgery to keep well hydrated. This helps to flush inflammatory toxins from the body and promotes a quicker recovery. Alcohol and fizzy drinks should be avoided for at least two weeks after surgery.
Avoid smoking or vaping
Smoking increases the risk of postoperative wound complications and delayed healing. Cigarettes contain nicotine, and this is responsible for affecting the blood supply to the healing tissues after surgery. Smoking and vaping should be avoided for a minimum of four weeks before and after surgery.
Take time out for rest and relaxation
We recommend taking a minimum of one week off work and, ideally, two weeks off work, particularly if you have a physically demanding occupation. Although it is important to keep mobile after surgery, doing too much too soon may affect your healing. If you experience any sudden pain or discomfort from excessive exertion, you should consult with your surgeon immediately.
Follow your surgeon's postoperative instructions
You will be given detailed postoperative instructions by our clinical team, and you should be familiar with these before the day of surgery. This helps you to be well prepared in the post-operative period and minimise the risk of postoperative complications.
Wear your postoperative compression bra continuously
The breast compression bra should be worn continuously for a minimum of six weeks as this helps to support your breasts in the optimum position for healing. Bruising and swelling should also disappear more quickly. The risk of post-operative seroma and haematoma is lessened when the compression garment is worn correctly after a breast reduction. After approximately eight weeks, you should transition to wearing a well-fitted sports bra. Underwired bras should be avoided for at least three months after surgery.
RELATED: Can a breast reduction help with back pain?
Breast reduction surgery recovery timeline
First 72 hours
Immediately after surgery, a sterile dressing will be applied to the incisions and should remain on for a minimum of two weeks until you have your postoperative wound checked. A post-operative compression bra will be applied after surgery, and they should be worn continuously for a minimum of six weeks to support proper wound healing. The government can be removed for short periods to allow for having a shower and should be off for no more than 30 minutes. You're Surgeon may rarely place surgical drains to remove excess fluid and blood from the surgical site. This will be removed approximately 3 to 4 days later by a nurse. After surgery, you will need to arrange for a responsible adult to transport you home and help you with everyday activities for the first few days after surgery. Any postoperative pain and discomfort can be easily controlled with prescription painkillers given to you by your surgeon. You should take your postoperative antibiotics as instructed. Light walks around the house are actively encouraged during the first few days after surgery to encourage blood circulation to your legs. This helps to minimise the risk of deep vein thrombosis. You should, however, avoid doing too much too soon after surgery.
One week
After one week, some patients may be able to return to light work duties such as office-based work. People with more physically demanding occupations should take a minimum of two weeks off work for adequate rest and recovery. You may still experience mild discomfort, and it is normal to experience a degree of breast tightness. This is a normal part of the healing process and will settle down on its own. We would recommend eating healthy foods and keeping well hydrated. You should take plenty of rest and avoid carrying out vigourous physical activity, including going to the gym.
Make sure to follow the postoperative instructions for breast reduction and avoid getting your dressings wet. Smoking cigarettes and drinking alcohol should be avoided during the postoperative face as these are both known to affect wound healing and may increase the risk of wound infection. You will be reviewed by one of our nurses approximately one week after your surgery to review the incision sites and ensure your breasts are healing as expected. You will be reviewed by your surgeon six weeks after surgery, where the surgery results will be assessed. Additional advice will be given on improving the appearance of breast reduction scars.
Two weeks
The breasts may still feel sore and mildly tender, and any bruising and swelling may still be noticeable. The incisions may feel itchy, and this is a normal symptom of recovery after breast reduction. It would be best if you resisted the urge to scratch the incisions. Make sure you continuously wear the postoperative compression bra. Drink plenty of water and stick to a low-salt diet to minimise further swelling. Certain types of light exercises may be resumed, although you should check with your surgeon first.
Four weeks
After week three, you should not experience any pain, with residual bruising and swelling virtually disappearing by this time. A certain amount of bruising may persist for up to 6 months after surgery. Most people start to feel more normal, and physical exercise can gradually intensify. Vigourous physical exercise should be avoided until you have checked with our clinical team. Most women begin to experience the benefits of breast reduction, including a reduction in neck pain and back pain. Many items of clothing begin to fit better, and patients feel more agile. You should continue to wear the compression bra as directed and avoid lifting heavy weights.
6-8 weeks
Most people will have completed full recovery after breast reduction, although mild swelling may persist for up to 6 months after surgery. Virtually all forms of strenuous exercise can be restarted. The post-operative compression bra can be swapped for a sports bra. You should avoid wearing an underwired bra for a minimum of three months to avoid irritation of the scars, which could lead to excessive scarring.
Six months
Although everyone heals differently, most people will feel back to normal after approximately 3 to 4 months. Swelling will be virtually unnoticeable, and you can now enjoy the final results of breast reduction surgery. You will no longer experience shoulder, neck, or back pain.
Breast reduction recovery top tips
Recovery instructions:
Make sure to get plenty of rest
Avoid getting your incisions wet
Wear the postoperative compression bra continuously for at least six weeks
Arrange for a responsible adult escort to look after you for the first few days after surgery
Avoid high-salt diets
Sleep on your back with the breasts in an elevated position
Drink plenty of water to keep hydrated
Eat plenty of vegetables and fruit with lean sources of protein.
Follow all of your surgeon's postoperative instructions.
Contact our clinical team if you have any questions or concerns about your breast reduction recovery.
Avoid:
Do not smoke or vape after surgery, as these are associated with a much higher risk of complications.
Avoid alcohol for at least two weeks after surgery.
Do not lift heavy weights for a minimum of six weeks after surgery.
Avoid carrying out vigourous exercise too early after surgery.
Do not sleep on your side or front for the first four weeks.
Avoid underwired bras
Avoid saunas, steam rooms, and swimming for at least four weeks.
Complications of breast reduction
Contact your plastic surgeon if you feel unwell, including signs of fever.
Sudden onset chest pain with shortness of breath
A significantly swollen breast appearing larger compared with the other side.
Bleeding or signs of wound breakdown
If you develop pain or tenderness in your legs, contact us immediately, as this could signify a blood clot.
Recovery after breast reduction FAQs
When can I shower after breast reduction surgery?
You may shower approximately 48 hours after surgery. You should avoid excessively hot water, and lukewarm water is recommended. Try to avoid getting the dressings or incisions wet. You should avoid rubbing the area dry, and the best technique is the pat the area dry gently with a towel.
What is the quickest way to recover from breast reduction surgery?
Make sure to follow all of your surgeons post-operative instructions to get the fastest recovery after breast reduction.
How long does it take to heal after a breast reduction?
Most patients can carry out light activities without assistance approximately one week after surgery. Physical activity can be gradually intensified over the following weeks. Full recovery after breast reduction generally occurs after three months. Some patients may heal quicker as soon as two months after surgery.
Will my breasts sag after breast reduction?
The breasts will be much lighter after a breast reduction, and there will be a significantly reduced amount of breast sagging. The natural ageing process combined with the effects of gravity may result in gradual breast sagging over time.
When can I sleep on my side after breast reduction?
You should avoid sleeping on your side or front after a breast reduction for at least four weeks after surgery. This is to prevent excessive stress placed upon the breast reduction incisions, which could increase the risk of wound breakdown.
What can I jog or run after breast reduction?
You should avoid jogging or running after breast reduction surgery until six weeks after surgery. Jogging or running too soon after surgery may adversely affect the results of your procedure.
Can I get perky breasts with breast reduction surgery?
Perky breasts can be achieved by combining a breast reduction with a breast lift to improve the shape of saggy or droopy breasts.
Breast reduction surgery at Centre for Surgery
Centre for Surgery is the leading plastic surgery clinic in London and is home to some of the best cosmetic surgeons in the UK. We are renowned for our expertise in all forms of breast reduction using both the traditional method and liposuction breast reduction for women keen on a less invasive approach to reduce the size of large breasts.
Call us today on 020 7993 4849 or complete the contact form below to schedule a breast reduction consultation at our state-of-the-art Baker Street clinic in Marylebone. Our friendly and experienced team of patient coordinators are ready to assist you on your patient journey here at Centre for Surgery.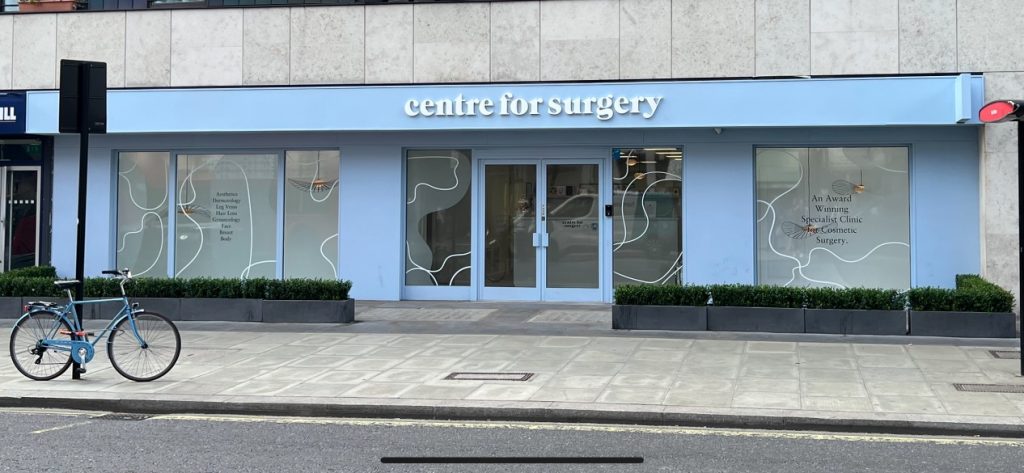 Amazing from start to finish, the communication was the main thing was fully informed and looked after, on the day of my breast augmentation, the staff were fab and made me feel at ease through out the whole process. Thank you so much.
Mohammed Farid
18/11/2021
I've had such a great experience with excellent advice, care and attention and surgical treatment (gynaecomastia) - I can fully endorse the treatment I have received from Centre for Surgery with absolutely no qualms at all. Brilliant in every way - thank you all so much.
Caroline Thorpe
14/11/2021
Very pleased with my whole experience of having a procedure. Was so nervous about getting treatment and i was reassured and felt so comfortable throughout thanks to the amazing nurses. I definitely made the right decision to have breast augmentation at centre for surgery with dr erel.
Melissa Briggs
08/11/2021
So glad I went with centre for surgery, the whole process went very smoothly from the consultations down to the actual day of the procedure. I was so nervous on the day but the whole team put me at ease and I'm happy with my results as I feel a lot more comfortable wearing certain clothes now. My surgeon was Alberto Di Giuseppe who performed a breast Augmentation on me, and I would definitely recommend as he was very clear on what the outcome of the surgery would be and which size would look the best for my frame.
Couldn't be happier with Dr Tillo work,i had my breast surgery one week ago and so happy with the results so far,all the staff are extremely nice and very supportive,i would definitely recommend their services,thank so much
From start to the finish everything was perfect for tummy tuck surgery. All staff is very friendly and the aftercare has been good. The Doctor and the nurse team was fantastic. I'm so happy...result is amazing. Thank you!!!
This was overall a great experience, all the staff at Centre for Surgery were friendly and put me at ease. It is a nerve wracking thing to go through an op but the staff were so nice. Mr Ertan has got a great team around him. On the day of the operation everything went smoothly to plan, there was no delay or holdups, I had another consultation with Mr Ertan who confirmed what was going to be done and that I was still happy to proceed. I was prepped for the procedure, I met with the anaesthetist who again was really nice and put me at ease explaining his role. After the procedure I woke up with the nurse by my side making sure I was OK and checking on me, I was able to stay in the clinic until I was ready to leave and was not rushed at all. I was well looked after from the start to the point when I was discharged. Post operation I was staying at a local hotel it was so close there was no point in even getting a taxi and I was able to walk back where my partner was waiting for me. I was expecting a lot of bruising to both my eyes but there was very little if any by the time the cast came off after 7 days, I am now at the two week post operation point and it is healing well with no outwardly visible bruising or scaring. The next milestone is a checkup at the 6 week point with my surgeon. If you're thinking of having something like this done I would highly recommend getting in touch with Centre for Surgery.
The staff at Centre for Surgery were very kind and accommodating. They answered any questions I had about the procedure and were constantly checking up on me. A special thank you to Christina for all her support throughout.
I would just like to state the quality of care received from the nurses at Centre for Surgery was beyond the highest level. Sophie takes her patient care to another level beyond words. She always puts me at ease. She is there for me even at awkward hours just when I mostly needed reassurance and she is one of the most compassionate nurses I have come across and demonstrates her passion naturally for caring for others. She totally deserves recognition at its finest and thank you for always being there for me. 😍