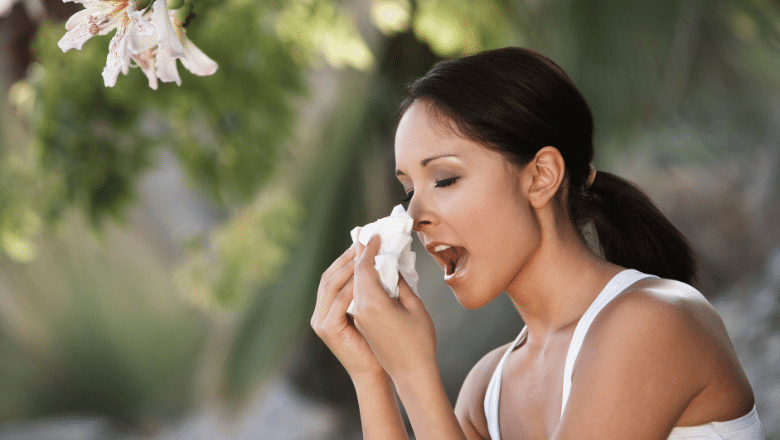 Can Having Surgery on Your Nose Help with Nose Allergies?
When we talk about nose allergies, what we're often referring to is a condition known as allergic rhinitis. While it isn't dangerous in the sense of being life-threatening, it can make the person going through it feel pretty rotten. A lot of people in the UK and around the world have this kind of allergy, and it can be really frustrating because there's not always a clear solution.
It's important to understand that these allergies don't come from any physical problems or issues with the structure of the nose. This means that having surgery on your nose, like rhinoplasty (that's the fancy term for a nose job), won't really sort out the allergy problems.
So, what's actually causing these nasal allergies? Well, mostly it's our immune system overreacting to things that shouldn't really be a problem. For example, if you find yourself sneezing and getting a runny nose around pollen, dust or smoke, it's likely because your body is mistakenly seeing these things as threats and is creating antibodies to fight them off. This reaction is what gives us those annoying symptoms like a blocked or runny nose, sneezing a lot, feeling a pressure in the sinuses, itching in the throat, and sometimes even pain behind the eyes and in the cheeks.
These allergies can be such a pain and quite tough to deal with, often lasting a while. Some typical culprits behind these allergies are dust mites, pollen from trees, and pet hair or dander. But there's a silver lining: these allergies often come and go with the seasons, meaning you might not have them all year round. Still, it's really important to address and treat these allergies. If left unchecked, the inflammation in the nasal areas can lead to other issues. This can range from sinus infections, problems with sleeping, ear infections, sleep apnoea, and even some dental problems. The good news is that there are treatments available, such as antihistamine medicines, steroids, and also simply trying to avoid the things that set off the allergies in the first place.
When you're thinking about any form of plastic surgery, particularly something as significant as surgery on your nose, you'd want to trust the best in the field. That's where the Centre for Surgery comes into play. Situated in the heart of London, we're specialists in plastic surgery, with a dedicated focus on delivering top-notch care to our patients.
RELATED: Nose Surgery
Our team of highly qualified surgeons have not only garnered immense experience over the years but have also successfully completed hundreds of nose surgeries right here in London. This track record stands as a testament to our commitment, expertise, and the trust our patients place in us.
RELATED: Nose Surgery FAQs – Q&A about Rhinoplasty
In this article, we're diving deeper into the topic of nose allergies and exploring if there's any link with nose surgeries.
Different Types of Nose Surgery: A Closer Look
Nose surgery, more commonly known as rhinoplasty, is a popular surgical procedure with various applications. Depending on the patient's needs and desired outcomes, rhinoplasty can be broadly categorised into two main types: cosmetic rhinoplasty and functional rhinoplasty. Let's delve deeper into these:
Cosmetic Rhinoplasty:

Purpose: As the name suggests, cosmetic rhinoplasty is primarily focused on enhancing the visual appeal of the nose. It's chosen by those who may be dissatisfied with the shape, size, or overall look of their nose.
What it involves: This type of surgery might involve reshaping the nose's bridge, refining the tip, resizing the nostrils, or even adjusting the angle between the nose and the upper lip. The goal is to achieve a nose that harmonises with the patient's other facial features.

Functional Rhinoplasty:

Purpose: Functional rhinoplasty is not about aesthetics but about improving or restoring the nose's natural functions, like breathing.
Common Reason for Procedure: One of the most prevalent reasons people opt for functional rhinoplasty is a deviated septum. The septum is the wall that divides the two nostrils, and when it's not straight (or "deviated"), it can obstruct airflow and make breathing difficult.
Septoplasty: When functional rhinoplasty targets a deviated septum specifically, the procedure is often termed as 'Septoplasty'. It involves straightening the septum, allowing for better airflow and easing any associated breathing problems.
RELATED: Cosmetic vs Functional Rhinoplasty
How Nose Surgery Can Address Various Nasal Conditions
Nose surgery, also known as rhinoplasty, is not just for cosmetic purposes. It can be a solution for various nasal conditions that affect breathing, cause discomfort, or lead to other complications. Here's a closer look at some of the nasal conditions that can be addressed with nose surgery:
Deviated Septum

What is it? A large majority, around 80% of the population, have a septum (the wall separating the nostrils) that isn't perfectly centred. While slight deviations are often harmless, significant ones can cause numerous issues.
Symptoms: They can lead to problems such as difficulty in breathing, frequent headaches, nosebleeds, and a higher risk of sinusitis.
Surgical Solution: Procedures like septorhinoplasty or septoplasty are designed to correct a deviated septum. By straightening out the septum, patients can experience better nasal airflow, reducing issues like congestion and frequent sneezing.

Swollen Turbinates

What are they? Turbinates can be thought of as the nasal version of tonsils. These structures inside the nostrils play a role in filtering and moisturising the air we inhale.
Symptoms: Due to factors like allergies or infections, turbinates can swell, a condition termed as turbinate hypertrophy. This can cause nasal obstruction and discomfort. While many might experience this condition occasionally, remedies like antihistamines and decongestants typically provide relief.
Surgical Solution: In persistent cases where typical treatments don't offer relief, a turbinate reduction surgery or turbinoplasty might be advised. This procedure, which can also be incorporated into cosmetic rhinoplasty, reduces the size of the turbinates. The result? Less nasal congestion and improved breathing, even during peak allergy seasons.

Nasal Polyps

What are they? These are noncancerous growths that can form in various parts of the body, including the nasal passages. Often a result of inflammation from allergies, asthma, or chronic sinusitis, these growths are mostly harmless.
Symptoms: While smaller polyps might not cause discomfort, larger ones can block nasal airflow, exacerbating allergy symptoms.
Surgical Solution: When nasal polyps become problematic, they can be removed surgically. In certain situations, this procedure can be combined with rhinoplasty. The removal leads to decreased congestion and a reduced risk of infections.
Can Nose Surgery Assist in Alleviating Symptoms of Nose Allergies? The Answer is Yes.
While it's essential to clarify that surgeries, including rhinoplasty, aren't cures for nasal allergies, they can indeed play a role in treating certain conditions that amplify allergy symptoms. Let's break this down.
Rhinoplasty and its role in addressing allergy symptoms:
Not a Cure for Allergies: Rhinoplasty doesn't treat the root cause of nasal allergies. Allergies arise due to an overactive immune response to certain substances, and surgery cannot modify this response.
Treating Aggravating Conditions: However, certain structural issues in the nose can intensify allergy symptoms. Conditions like a deviated septum, nasal polyps, or turbinate hypertrophy don't cause allergies but can significantly impede breathing, especially when allergy symptoms are present. Rhinoplasty can address these structural problems.
Recommendation by Surgeons: Because of the potential relief it can offer from intensified allergy symptoms, surgeons sometimes advise patients with these structural problems to consider nose surgery.
Chronic Sinusitis and Allergies: Chronic sinusitis is a prolonged inflammation of the sinuses, persisting for over a year. This condition can be a consequence of untreated nasal allergies. Symptoms include nasal blockage, a general feeling of being unwell (malaise), and a postnasal drip. Rhinoplasty can be particularly beneficial in alleviating these long-lasting symptoms.
Combining Procedures: If a patient requires nasal sinus surgery to clear out blockages and congestion in the nasal sinuses, surgeons can perform this alongside rhinoplasty or septoplasty. This combined approach can ensure a more comprehensive solution to the patient's breathing and structural problems.
RELATED: Understanding Nose Anatomy – The Ultimate Guide to Rhinoplasty
Does Nasal Allergy Impact the Result of a Cosmetic Nose Job?
If you're someone who grapples with nasal allergies and is contemplating getting a cosmetic nose job, or rhinoplasty, you might be wondering: will my allergies affect the surgery's outcome? Let's address this concern step by step.
1. Allergies and Rhinoplasty – A Direct Impact? Good news first – nasal allergies don't directly interfere with the success of a cosmetic rhinoplasty. So, if you're thinking about reshaping or enhancing the appearance of your nose, allergies won't stand in your way.
2. The Recovery Phase: However, it's worth noting that those with nasal allergies might face a slightly tougher recovery. Post-surgery, it's not uncommon to experience congestion. For allergy sufferers, this sensation might be amplified, making the recovery slightly more challenging.
3. The Urge to Blow Your Nose: One prominent post-surgery instruction is the need to avoid blowing your nose for a certain period. This is crucial for proper healing. But, for someone with nasal allergies, the urge to blow the nose is often stronger. This can be uncomfortable and a bit challenging to navigate during the recovery phase.
4. Timing is Key: Considering the heightened discomfort that might come with post-operative congestion for allergy sufferers, it's a good idea to time your surgery wisely. If possible, schedule your rhinoplasty during a period when your allergies aren't flaring up, like outside the peak of pollen season if that's your trigger. This proactive approach can help you have a smoother recovery.
In Conclusion
To summarise, while nose surgery isn't a direct remedy for nasal allergies, it can be beneficial in addressing related conditions that aggravate allergy symptoms, like a deviated septum or nasal polyps. This means it can effectively provide relief from the troubling symptoms of conditions like chronic sinusitis.
Furthermore, for those with nasal allergies considering a rhinoplasty, there's reassuring news. The surgery won't exacerbate your allergy symptoms. However, due to the nature of allergies, post-operative recovery might be slightly more uncomfortable during allergy flare-ups. Therefore, it's sensible to schedule the surgery during a time of the year when your allergy symptoms are at a minimum, ensuring a smoother and more comfortable recovery process.
FAQs on Nose Surgery and Allergies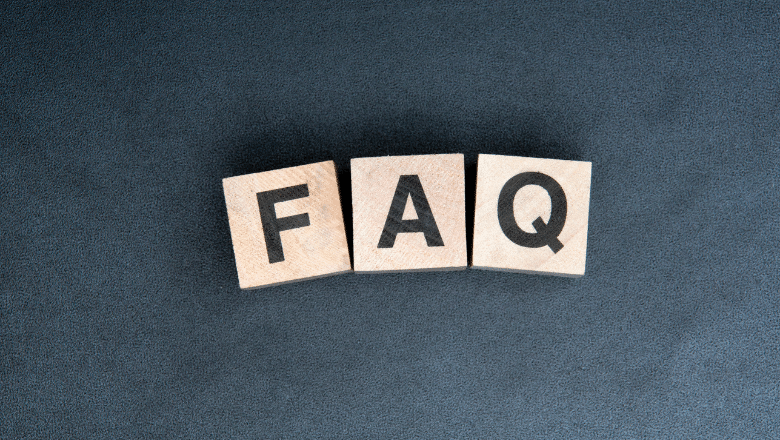 If you're considering nose surgery, particularly in relation to allergies, you probably have a lot of questions. Below, we address some of the most commonly asked questions about the topic:
I have allergies; can I still consider Rhinoplasty?
While rhinoplasty itself doesn't directly treat allergies, it can certainly address specific nasal conditions that exacerbate allergy symptoms. This includes issues like a deviated septum, nasal polyps, or turbinate hypertrophy. A SeptoRhinoplasty, in particular, might be beneficial in such scenarios.
Will Rhinoplasty address my allergic rhinitis?
Rhinoplasty isn't a treatment for allergic rhinitis per se. However, if you have structural issues like a curvature, the surgery can be beneficial. By widening the nasal cavities, it can alleviate some breathing problems.
What kind of tests are required before undergoing Rhinoplasty?
Before undergoing the procedure, your surgeon may ask for specific tests to ensure you're a suitable candidate. These tests might include a Full Blood Count, a CT scan of your nasal passages, and potentially, allergy tests.
Will my smile change after getting a nose job?
There's a chance that rhinoplasty could slightly alter your smile, though this change is often minimal and temporary.
What's the most suitable age for a nose job?
There isn't a "one-size-fits-all" age for rhinoplasty. However, many recommend considering it between the ages of 18 to 40.
Do allergies cause my nose to appear larger?
Infections or allergies can lead to swollen turbinates, which might make the nose seem more prominent.
Can nose surgery resolve my constantly runny nose?
Though rhinoplasty can't cure allergies, it might help in reducing congestion by decreasing the size of the turbinates. However, typical allergy symptoms like a runny nose or sneezing might still persist post-surgery.
What constitutes the 'perfect nose'?
Beauty standards vary, but from a classical aesthetic perspective, the nose's width should align with the middle fifth based on the neoclassical canon. The nose-to-mouth width ratio should adhere to the golden ratio, and the nose's ideal length is about 0.67 times the midfacial height.
How long does it take for post-surgery swelling to subside?
While initial swelling is prominent, it usually starts to diminish after the first month and can take up to three months to fully subside.
Can I jeopardise the results of my rhinoplasty?
Absolutely. Not adhering to the guidelines provided by your surgeon, such as avoiding blowing your nose during the initial recovery period, can lead to complications and negatively impact the outcome.
How can nose jobs fail?
An alarming 5-10% of nose surgeries don't deliver the expected results. Often, this happens when there's excessive removal of nasal cartilage, leading to structural issues and aesthetic concerns.
Which nose shape is conventionally seen as the most appealing?
Beauty standards are subjective. However, historically, a Greek or straight nose has been perceived as the most attractive.
How can I identify a poorly executed nose job?
A few signs of a less than satisfactory nose job include difficulty breathing, a depressed nose bridge, pinched or inappropriately sized nostrils, a raised nose tip, uniform width of the bridge and tip, and overall disproportionate appearance of the nose.
About Centre for Surgery
Welcome to the Centre for Surgery, where dreams are transformed into reality, and every individual is treated with unparalleled care and dedication.
Our Legacy: At the Centre for Surgery, we pride ourselves on our state-of-the-art facilities, experienced professionals, and commitment to providing top-notch surgical solutions in the heart of London. With years of excellence under our belt, we've been the go-to destination for those seeking cosmetic and functional rhinoplasty, alongside a myriad of other specialities.
What Our Patients Say:
"From my initial consultation to post-operative care, Centre for Surgery has been exceptional. The results surpassed my expectations!" – Emma L.
"The dedicated staff, modern facilities and the exceptional care I received made my experience truly unforgettable. I've never felt more confident!" – Michael J.
"Choosing the Centre for Surgery was the best decision I've ever made. The team is incredibly supportive, and the results are phenomenal." – Aisha P.
Get in Touch: Our experts are on hand to provide bespoke advice, tailored to your needs. If you're contemplating a procedure or simply want to know more, don't hesitate.
📞 Call us at: 0207 993 4849 📧 Email us at: contact@centreforsurgery.com
Dedicated to your well-being and satisfaction, the Centre for Surgery is more than just a clinic – it's a sanctuary where transformation begins. Your journey towards a more confident you starts with us. Join the myriad of satisfied patients and experience the Centre for Surgery difference today.