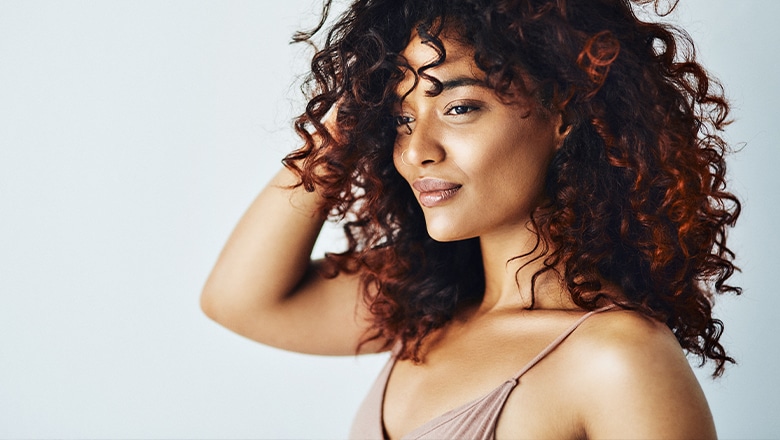 Fat transfer to the breasts is a minimally invasive surgical procedure with a shorter recovery period compared with breast implants. Having said that, there will be a degree of bruising and swelling and this will begin to settle down within the first two weeks after the procedure. The exact recovery period for different types of fat transfer procedures primarily depends on the number of regions where liposuction was performed. Any bruising or swelling is usually temporary and will improve during the first two weeks. It is important to refrain from exercising during the first four weeks after surgery and we would recommend taking at least one week off work to ensure your recovery is as smooth as possible. It is normal to experience mild discomfort in the breasts and this is easily controlled with simple painkillers. Any discomfort will settle down as the breasts become less bruised and swollen. To ensure you have the best healing after fat transfer to the breasts, it is important to follow all of the surgeon's post-operative instructions.
RELATED: Breast Implants vs Fat Transfer
It takes approximately 4 to 6 months for the breasts to remodel and reach the final size and shape. Any type of fat transfer procedure requires up to 6 months for the final results to be visible. This is because some fat is naturally reabsorbed by the body during the first week after the procedure and this is a recognised side-effect of the procedure.
RELATED: Why have breast augmentation with fat transfer?
Is fat transfer to breasts a painful procedure?
Fat transfer to the breasts is also known as natural breast augmentation as it uses your body's own fat for increasing the size of your boobs. Fat transfer breast augmentation is not known to be a painful procedure and in most cases does not hurt. All types of fat transfer procedures are carried out under a general anaesthetic at Centre for Surgery which means you will be unable to feel anything during the procedure.
RELATED: Is the fat transfer procedure painful?
Compared with breast implant surgery, the time taken for recovery is much quicker with the main side effects being localised bruising and swelling where liposuction was carried out as well as where breast fat grafting was performed. The side effects are temporary in nature and will rapidly settle down after two weeks. You will be given a prescription for painkillers by your surgeon although many patients have no need to take painkillers as it is a very well-tolerated procedure with minimal downtime.
How long does breast fat transfer take to perform?
Fat transfer to breasts at Centre for Surgery is a commonly performed procedure at our Baker Street clinic and takes between two and three hours to carry out. The first step involves removing excess fat with a Liposuction from unwanted parts of the body followed by purification of the harvested fat prior to injecting the fat into the breasts. Breast augmentation with implants is a much quicker procedure to carry out although fat transfer breast augmentation has a quicker recovery period and has a lower risk of complications such as wound infection. There are many other advantages to having a natural breast augmentation. Many patients are not keen on the idea of having a foreign object inserted into the body. Some patients may notice breasts which appear unnatural when breast implants are used for increasing the size of the breasts. When using your own fat for breast enlargement, it is possible to achieve more natural-looking results.
RELATED: Hybrid Breast Augmentation
How long does it take to recover from fat transfer to breasts?
Fat transfer breast augmentation has a quicker recovery compared with breast implant surgery with most patients undergoing a complete recovery within six weeks after the procedure. To get the best fat transfer results, it is important to comply with the surgeon's post-operative instructions in full including avoiding smoking. Smoking has adverse consequences on fat cell survival and many patients may require repeat surgery to restore breast volume. We would recommend stopping smoking as smoking is associated with delayed healing and an increased risk of wound infection.
RELATED: Fat transfer breast augmentation pros and cons
After six months, the breasts will have matured and settled into a new size and shape. It is important to adopt healthy lifestyle habits after the procedure to optimise healing and reduce the risk of complications.
How to get the best results after breast fat transfer?
Patience can optimise the likelihood of getting great results after fat transfer surgery by avoiding several activities which are known to affect fat cell survival. We would recommend that you refrain from exercising, driving a car, carrying out strenuous work duties or going to the gym. Our post-operative nursing team will be able to advise you on went to recommence these activities. We would recommend taking a minimum of one week off work to allow proper rest and healing. Most patients can restart driving a car after the first two weeks.
We would advise against going to the gym for a minimum of six weeks after the procedure. It may be permissible to carry out low-intensity yoga and Pilates after four weeks but you should check with your surgeon first. Any activities such as racket sports or swimming long distances should be avoided until after six weeks.
Sexual intercourse should be avoided for the first six weeks after surgery. Many women will notice that their breasts may have increased sensitivity especially to light touch for at least 3 to 4 weeks after the procedure. The key with any type of fat transfer procedure including breast fat transfer is the take it easy and not to do too much too soon. If you are in any doubt about an activity, you should speak to a member of our postoperative nursing team for clarification.
The best sleeping position after fat transfer to breasts is to lie on your back for the first two weeks and to continue wearing your post-operative support bra for a minimum of six weeks after surgery. By following these steps, you will significantly increase your chances of achieving the best results from the fat transfer to breasts procedure.
For more information on fat transfer to breasts or to book a face-to-face consultation, please get in touch today and speak to one of our friendly and knowledgeable patient coordinators on 020 7993 4849.
RELATED: How much does fat transfer breast augmentation cost?
Amazing from start to finish, the communication was the main thing was fully informed and looked after, on the day of my breast augmentation, the staff were fab and made me feel at ease through out the whole process. Thank you so much.
Mohammed Farid
18/11/2021
I've had such a great experience with excellent advice, care and attention and surgical treatment (gynaecomastia) - I can fully endorse the treatment I have received from Centre for Surgery with absolutely no qualms at all. Brilliant in every way - thank you all so much.
Caroline Thorpe
14/11/2021
Very pleased with my whole experience of having a procedure. Was so nervous about getting treatment and i was reassured and felt so comfortable throughout thanks to the amazing nurses. I definitely made the right decision to have breast augmentation at centre for surgery with dr erel.
Melissa Briggs
08/11/2021
So glad I went with centre for surgery, the whole process went very smoothly from the consultations down to the actual day of the procedure. I was so nervous on the day but the whole team put me at ease and I'm happy with my results as I feel a lot more comfortable wearing certain clothes now. My surgeon was Alberto Di Giuseppe who performed a breast Augmentation on me, and I would definitely recommend as he was very clear on what the outcome of the surgery would be and which size would look the best for my frame.
Couldn't be happier with Dr Tillo work,i had my breast surgery one week ago and so happy with the results so far,all the staff are extremely nice and very supportive,i would definitely recommend their services,thank so much
From start to the finish everything was perfect for tummy tuck surgery. All staff is very friendly and the aftercare has been good. The Doctor and the nurse team was fantastic. I'm so happy...result is amazing. Thank you!!!
This was overall a great experience, all the staff at Centre for Surgery were friendly and put me at ease. It is a nerve wracking thing to go through an op but the staff were so nice. Mr Ertan has got a great team around him. On the day of the operation everything went smoothly to plan, there was no delay or holdups, I had another consultation with Mr Ertan who confirmed what was going to be done and that I was still happy to proceed. I was prepped for the procedure, I met with the anaesthetist who again was really nice and put me at ease explaining his role. After the procedure I woke up with the nurse by my side making sure I was OK and checking on me, I was able to stay in the clinic until I was ready to leave and was not rushed at all. I was well looked after from the start to the point when I was discharged. Post operation I was staying at a local hotel it was so close there was no point in even getting a taxi and I was able to walk back where my partner was waiting for me. I was expecting a lot of bruising to both my eyes but there was very little if any by the time the cast came off after 7 days, I am now at the two week post operation point and it is healing well with no outwardly visible bruising or scaring. The next milestone is a checkup at the 6 week point with my surgeon. If you're thinking of having something like this done I would highly recommend getting in touch with Centre for Surgery.
The staff at Centre for Surgery were very kind and accommodating. They answered any questions I had about the procedure and were constantly checking up on me. A special thank you to Christina for all her support throughout.
I would just like to state the quality of care received from the nurses at Centre for Surgery was beyond the highest level. Sophie takes her patient care to another level beyond words. She always puts me at ease. She is there for me even at awkward hours just when I mostly needed reassurance and she is one of the most compassionate nurses I have come across and demonstrates her passion naturally for caring for others. She totally deserves recognition at its finest and thank you for always being there for me. 😍