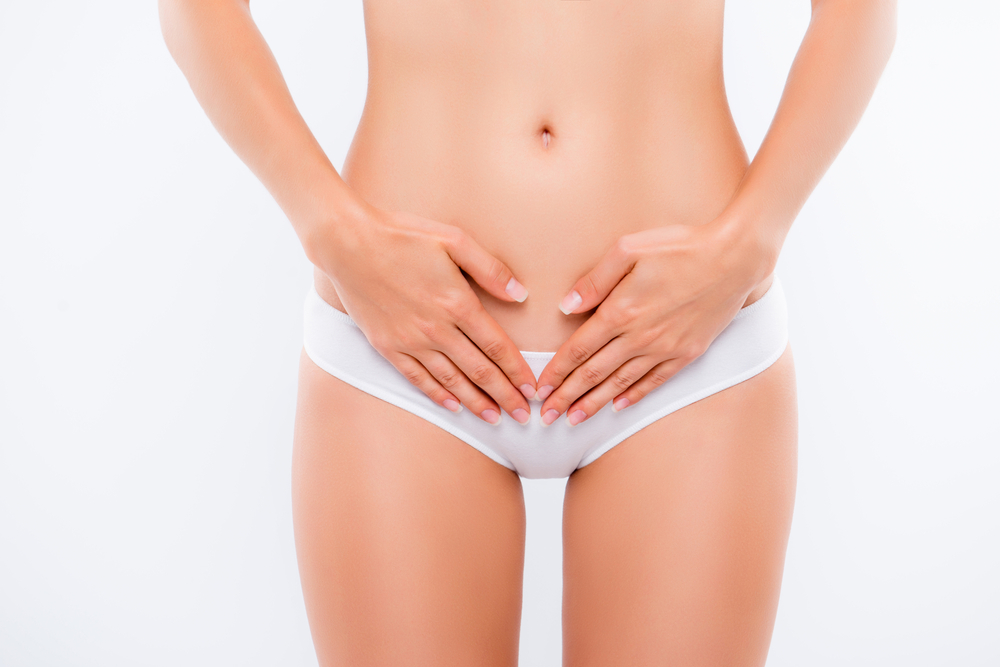 The distribution of fat in our bodies is determined by several factors. The presence of stubborn areas of excess fat can cause a great deal of distress for many people. Some people may be predisposed to accumulating extra fat in the upper pubic region. FUPA is also known as fat upper pubic area or bulging mons and is a very common condition. FUPA can develop after pregnancy or following significant weight loss. Many people may develop a lack of self-confidence, which may affect their ability to form intimate relationships.
Excess fat in the upper pubic area can be a significant source of distress for women. Women may find they avoid wearing certain types of clothing, including revealing swimwear, which can affect how they feel about the appearance of their bodies. Mons pubis fat is known for being particularly stubborn to shift and is often resistant to even consistent dieting and exercise. People can now get rid of FUPA with a monsplasty also known as a mons pubis reduction. Our expert body contouring surgeons have years of experience in performing fat reduction using both liposuction and excess skin removal to achieve beautifully contoured results for a significant boost in confidence and emotional well-being.
What is FUPA?
The term FUPA first became recognised when Beyoncé described her experience of having a bulging mons pubis area back in 2018. She said she first noticed the development of excess mons fat after pregnancy and delivery via C-section. Excess fat in the upper pelvic area can be caused by a combination of pregnancy, Caesarean section and dramatic weight loss.
Fat in the upper pubic area is known to be particularly stubborn to get rid of and tends to bulge outwards from just below the bikini line. The mons pubis is the area below the lower abdomen and above the female genitalia. As well as being a source of distress from how it looks, people may also develop symptoms from bulging mons, including irritation of the skin and personal hygiene issues due to excess fat increasing the amount of skin that rubs against each other.
What causes FUPA?
There are several recognised causes of FUPA, including:
Genetics
Hereditary factors have a strong influence on the development of FUPA. The distribution of fat in the body is often determined by genetics. Some people are more likely to develop excess belly fat while other people may be more likely to develop flabby arms or develop excess fat in the upper pubic area leading to bulging mons. The genetic composition also plays a part in how fat is lost when people carry out regular exercise and eat a healthy diet. Diet and exercise often fail on their own to get rid of fat from stubborn areas of the body, such as the mons pubis. Fortunately, liposuction is an excellent cosmetic surgery procedure to get rid of excess fat that has proven resistant to diet and exercise.
Pregnancy
Pregnancy results in several changes affecting the physiology of the female body. The distribution of fat may begin to change due to hormonal factors. Many women often had great difficulty in getting rid of the post-pregnancy pouch after childbirth. A bulging mons pubis can affect wearing certain types of clothes. Fortunately, FUPA can be effectively treated with mons pubis liposuction in those who have good skin elasticity or with a monsplasty to help achieve a flatter mons pubis.
Significant weight gain or loss
People who gain significant amounts of weight in a short space of time will often result in an accumulation of excess fat in unwanted areas of the body. Significant weight gain is one of the most common reasons for bulging mons pubis. Significant weight loss can also result in the development of loose skin affecting the mons pubis, and this may also cause FUPA.
How to reduce FUPA
Cosmetic surgery is the best way to get rid of FUPA permanently. However, some people may achieve success through diet and exercise. Most people often fail to achieve significant improvement with non-surgical methods alone. This is because the fat in the pubic area is known to be a particularly stubborn form of fat. Whether fat has accumulated due to pregnancy or significant weight loss, surgery in the form of monplasty or liposuction is considered to be the most effective treatment.
In some cases, the best results are achieved by combining surgical techniques to achieve a permanent reduction of FUPA. Liposuction combined with excess skin removal is often the best way to get rid of bulging mons.
Monsplasty – mons pubis reduction
Mons pubis reduction is often carried out in conjunction with abdominoplasty surgery to get rid of excess skin and fat in the upper pubic region. Surgery involves making a linear incision along the lower part of the abdomen that extends from one hip to the other. Excess skin and fat are then surgically removed from the lower abdomen and upper pubic area. The skin will then be tightened by closing the incisions with dissolvable stitches to form a thin and neat scar. Monsplasty can also be undertaken with other procedures, including breast augmentation or a breast lift as part of a mummy makeover procedure.
Mons pubis liposuction – Mons lipo
Liposuction is an excellent treatment option to remove fat in the upper pubic area without the longer incisions of a mons pubis reduction. Specialised cannulas will be used to break up fat prior to their extraction. Often the ideal combination is to have liposuction combined with a mons pubis lift and abdominoplasty to achieve a sculpted and contoured abdomen and lower pelvis. FUPA can be eliminated with mons pubis liposuction. A tummy tuck may also involve liposuction, and this is known as a Brazilian tummy tuck. Liposuction is not an effective treatment for getting rid of loose skin and, in some cases, may make pre-existing loose skin look worse. Excess skin removal is the best treatment to get rid of loose skin caused by pregnancy or weight loss.
Non-invasive fat reduction
Non-surgical fat reduction techniques are less effective in getting rid of FUPA, although they may be preferred by certain patients who are not keen on the idea of invasive surgery. Laser fat reduction and laser skin tightening involve applying a specialised laser to the skin to target underlying subcutaneous fat and tighten the skin at the same time by stimulating the formation of new collagen. Non-surgical fat reduction has the advantage of being carried out as an outpatient procedure and does not involve any prolonged recovery. Non-invasive fat reduction does have its limitations in that it can only achieve a modest reduction in fat compared with mons surgery.
Am I suitable for mons pubis reduction?
The best way to determine your suitability for a monsplasty is to have an in-person consultation with a specialist plastic surgeon at Centre for Surgery in London. Suitable patients for the procedure include:
Those who are not planning to become pregnant in the near future.
Non-smokers or those who are willing to stop smoking at least six weeks before surgery.
Patients in a good state of physical and mental health with no chronic medical conditions.
People who have realistic expectations of what can be achieved with Surgery.
A bulging mons pubis causes medical symptoms, including skin irritation, inflammation and personal hygiene issues such as bad body odour.
People with a stable weight and a healthy body mass index (BMI).
If you fall into any of these categories, give us a call today to schedule a consultation at our Baker Street clinic. At the consultation, the surgeon will listen closely to your ideas, concerns and expectations. A full medical history will be taken, and you will be physically examined to assess your suitability. If you are deemed appropriate for surgery, you will be asked to reflect upon all aspects of the procedure as part of a two-week cooling-off period after your consultation.
Recovery after FUPA surgery
FUPA surgery is a day-case procedure which means you can go home later the same day. It is normal to have a mild degree of bruising, swelling and discomfort for the first 3 to 4 days after surgery. After week one, most of the side effects will have settled down. It is important to take the prescription medications as directed by your surgeon, as this will help you to achieve a smooth recovery. Make sure to attend all of your post-operative review appointments and follow all of your surgeon's postoperative instructions fully. Full healing will take place in six weeks, and patients can return to their normal activities.
FUPA Surgery FAQS – Fat Upper Pubic Area
Here we answer your most commonly asked questions about monsplasty in London:
Can a monsplasty be combined with a tummy tuck?
A monsplasty is very commonly combined with an abdominoplasty, although a tummy tuck can also be carried out on its own if you do not have a bulging mons. A tummy tuck in the presence of FUPA may make a bulging mons pubis look more obvious. Your surgeon may recommend combining FUPA removal and a tummy tuck in the same procedure.
Is mons pubis reduction painful?
Monsplasty is most commonly carried out under general anaesthetic, which means you will not be able to feel anything during the procedure. Your surgeon will prescribe painkillers for you to take after the procedure, which means you should only experience mild discomfort for the first few days at most.
When can I go back to work after monsplasty?
Most patients can return to work after one week. People who have physically demanding occupations may be recommended to take two weeks off work.
When will I see the results of monsplasty surgery?
Results of mons pubis reduction will be visible immediately after the procedure, although postoperative swelling will take between 4 to 6 weeks to disappear. Once most of the swelling has disappeared by six weeks, you will be able to see the final results of monsplasty surgery.
Will I have visible scars after mons pubis reduction?
Our surgeons are experts in positioning incisions in natural creases and body folds to minimise scarring. All surgical incisions will result in the formation of a scar, and there is no way to prevent scarring completely. Your surgeon is experienced in scar minimisation techniques after surgery, including silicone gel and scar massage to produce flatter scars.
Can men have FUPA?
Men commonly request surgery for FUPA, although women are more likely to develop it than men. Some men may be genetically predisposed to develop FUPA, and it is more likely to occur when excess weight is gained. A bulging mons in men may lead to the development of a buried penis. Mons pubis reduction in men is ideal for creating a flatter pubic area which will help to give the impression of a larger penis due to the removal of fat around the base of the penis.
Can I get a monsplasty on the NHS?
Mons pubis reduction is considered a type of cosmetic surgery, and the NHS does not provide funding for any type of cosmetic surgery. The best way to get treatment for FUPA is by choosing a reputable private clinic such as Centre for Surgery in London.
Monsplasty at Centre for Surgery
Centre for Surgery is the leading plastic surgery clinic in London and is home to some of the best plastic surgeons in the UK. Our state-of-the-art Baker Street clinic in Marylebone is purpose-built for all types of cosmetic surgery. We are renowned for our expertise in body contouring surgery and have specialist expertise in treating FUPA with monsplasty or mons pubis reduction. Call us on 020 7993 4849 to schedule a consultation and start your journey towards achieving a flatter mons today.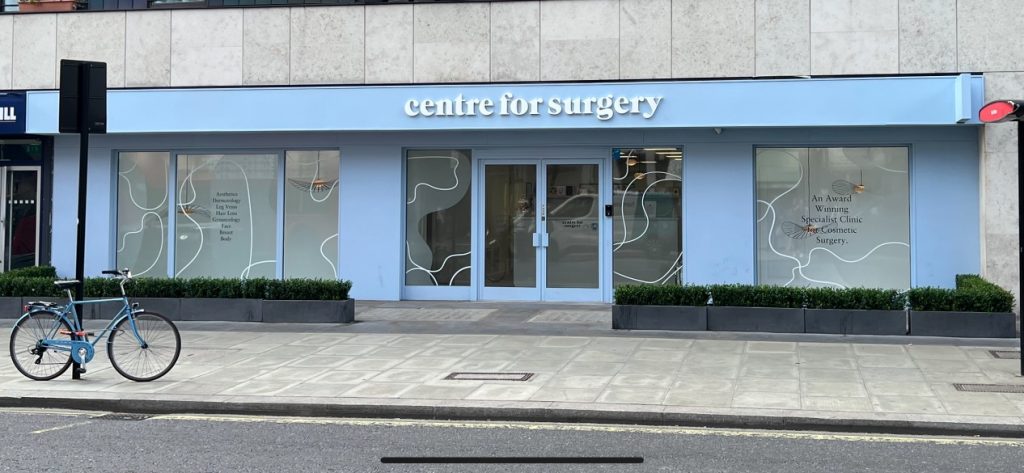 Amazing from start to finish, the communication was the main thing was fully informed and looked after, on the day of my breast augmentation, the staff were fab and made me feel at ease through out the whole process. Thank you so much.
Mohammed Farid
18/11/2021
I've had such a great experience with excellent advice, care and attention and surgical treatment (gynaecomastia) - I can fully endorse the treatment I have received from Centre for Surgery with absolutely no qualms at all. Brilliant in every way - thank you all so much.
Caroline Thorpe
14/11/2021
Very pleased with my whole experience of having a procedure. Was so nervous about getting treatment and i was reassured and felt so comfortable throughout thanks to the amazing nurses. I definitely made the right decision to have breast augmentation at centre for surgery with dr erel.
Melissa Briggs
08/11/2021
So glad I went with centre for surgery, the whole process went very smoothly from the consultations down to the actual day of the procedure. I was so nervous on the day but the whole team put me at ease and I'm happy with my results as I feel a lot more comfortable wearing certain clothes now. My surgeon was Alberto Di Giuseppe who performed a breast Augmentation on me, and I would definitely recommend as he was very clear on what the outcome of the surgery would be and which size would look the best for my frame.
Couldn't be happier with Dr Tillo work,i had my breast surgery one week ago and so happy with the results so far,all the staff are extremely nice and very supportive,i would definitely recommend their services,thank so much
From start to the finish everything was perfect for tummy tuck surgery. All staff is very friendly and the aftercare has been good. The Doctor and the nurse team was fantastic. I'm so happy...result is amazing. Thank you!!!
This was overall a great experience, all the staff at Centre for Surgery were friendly and put me at ease. It is a nerve wracking thing to go through an op but the staff were so nice. Mr Ertan has got a great team around him. On the day of the operation everything went smoothly to plan, there was no delay or holdups, I had another consultation with Mr Ertan who confirmed what was going to be done and that I was still happy to proceed. I was prepped for the procedure, I met with the anaesthetist who again was really nice and put me at ease explaining his role. After the procedure I woke up with the nurse by my side making sure I was OK and checking on me, I was able to stay in the clinic until I was ready to leave and was not rushed at all. I was well looked after from the start to the point when I was discharged. Post operation I was staying at a local hotel it was so close there was no point in even getting a taxi and I was able to walk back where my partner was waiting for me. I was expecting a lot of bruising to both my eyes but there was very little if any by the time the cast came off after 7 days, I am now at the two week post operation point and it is healing well with no outwardly visible bruising or scaring. The next milestone is a checkup at the 6 week point with my surgeon. If you're thinking of having something like this done I would highly recommend getting in touch with Centre for Surgery.
The staff at Centre for Surgery were very kind and accommodating. They answered any questions I had about the procedure and were constantly checking up on me. A special thank you to Christina for all her support throughout.
I would just like to state the quality of care received from the nurses at Centre for Surgery was beyond the highest level. Sophie takes her patient care to another level beyond words. She always puts me at ease. She is there for me even at awkward hours just when I mostly needed reassurance and she is one of the most compassionate nurses I have come across and demonstrates her passion naturally for caring for others. She totally deserves recognition at its finest and thank you for always being there for me. 😍