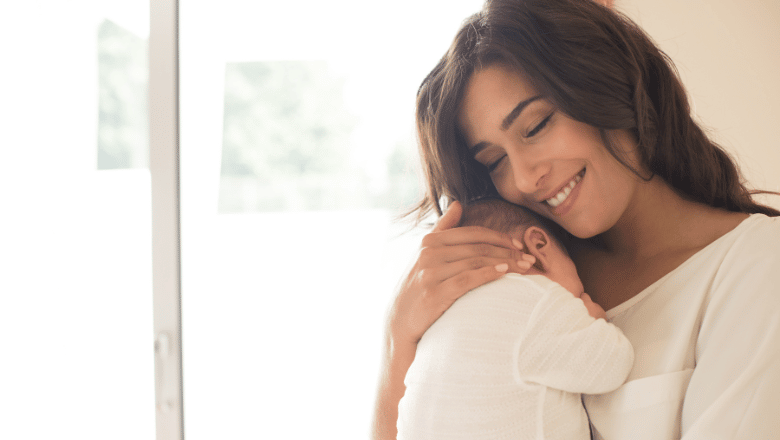 Vaginal rejuvenation procedures can help women to get their pre-pregnancy bodies back. Many women may find they have lost their self-confidence after childbirth. Labiaplasty or vaginal tightening surgery is designed to improve both the appearance and function of the vagina, depending on what patients are most concerned about.
How does childbirth affect the vagina?
Childbirth can be an incredible life event resulting in immense happiness for new mothers. Many women may, however, develop a sense of insecurity about the look or feel of their vagina after childbirth. A loose vagina may develop and may appear more gaping. The vaginal soft tissues often stretch during childbirth and do not return to their normal tightness after vaginal delivery and this is likely to be more common when women are over the age of 35. This can cause women to experience reduced sexual pleasure, urinary incontinence, pelvic organ prolapse or pain and discomfort.
Risk factors for a loose vagina include:
Women who give birth to large babies
Women over the age of 35
Women with collagen tissue defects such as Ehlers-Danlos syndrome
Women who have a yo-yo diet leading to fluctuations in weight
Use of vacuum extraction or forceps during vaginal delivery
Women who give birth to twins or triplets (or more)
Does having a Caesarean section prevent vaginal looseness?
It is often incorrectly assumed that choosing to have a C-section may help to prevent vaginal laxity after childbirth. This is not the case, and women can develop vaginal looseness if a large pregnant uterus exerts pressure on the vagina. Hormonal surges during pregnancy can adversely affect the muscular tone of the vagina. During the later part of pregnancy, certain pelvic ligaments undergo relaxation under the influence of progesterone, and this may contribute to the development of vaginal prolapse.
When is the best time to have vaginal rejuvenation after childbirth?
Women have several options when it comes to vaginal rejuvenation after pregnancy. Treatment could be carried out after having a first child or can be deferred until you have completed your family. In all cases, it is important to take time out for healing and recovery.
We recommend waiting for a minimum of six months before considering vaginal rejuvenation surgery, as your body will still be recovering from the effects of pregnancy and childbirth before this time. Your body should be in the ideal condition before having vaginal rejuvenation to achieve the best possible results. Patients should also take into account the recovery period after any procedure.
It is important to arrange for a friend or relative to help you during the first few days after surgery, and we would recommend taking one week off from work. When you consider these important factors, it can help you to determine the best time to have vaginal rejuvenation surgery. Depending on the extent of the vaginal looseness, we may recommend some women have vaginal rejuvenation after their first child. In contrast, others may be recommended to have treatment once they have completed their family. Vaginal rejuvenation can involve laser or surgical techniques depending on the extent of vaginal laxity. Results of vaginal achieve a nation can last for many years, and we would recommend an in-person consultation with an expert gynaecologist here at Centre for Surgery. After your consultation, it is a good idea to reflect upon all aspects of the discussion to help you make an informed decision that is right for you.
RELATED: How much does vaginal rejuvenation cost?
Different types of vaginal rejuvenation surgery
Labiaplasty
Labiaplasty is a surgical procedure focused on altering the size or shape of the labia minora to make them appear more proportioned compared with the outer labia majora. Labiaplasty surgery is one of the most popular vaginal plastic surgery procedures in London in the UK.
Clitoral hood reduction
Clitoral hood reduction, also known as hoodectomy, is a procedure designed to reduce excess tissue in the clitoral hood. Clitoral hood reduction is commonly combined with a labiaplasty to achieve improved genital aesthetics and may also enhance sexual satisfaction by increasing the exposed part of the clitoris.
Vaginoplasty
Vaginoplasty or vaginal tightening surgery is aimed at eliminating the loose tissues of the vagina, which commonly occurs after childbirth or the natural ageing process. Vaginal tightening surgery can help eliminate a loose vagina and improve sensitivity during sexual intercourse.
Perineoplasty
Perineoplasty is a surgical procedure focused on correcting damage to the perineum which may have occurred during childbirth. Women may often develop painful and sensitive scarring after a traumatic vaginal delivery. Perineoplasty can help correct this and reduce the size of the vaginal opening. Perineoplasty is commonly combined with vaginoplasty in the same procedure.
What are the important questions to ask your labiaplasty surgeon?
The consultation serves as the foundation for effective treatment planning. The following are examples of questions you could ask your surgeon at your in-person consultation at Centre for Surgery in London:
What non-surgical options are there for tightening the vagina
What are the benefits of a labiaplasty?
Will labiaplasty affect my ability to get pregnant?
Are my expectations for treatment considered realistic?
What are the potential risks of labiaplasty or vaginoplasty surgery?
Is vaginoplasty permanent?
How long does it take to recover after labiaplasty?
Is vaginoplasty painful?
Will labiaplasty affect sensation?
How long does labiaplasty swelling last?
Can vaginoplasty be combined with labiaplasty?
What are the different labiaplasty techniques?
Women may choose to have labiaplasty surgery for several reasons. Labia may significantly enlarge after puberty or childbirth and as part of the natural ageing process. Women may experience painful sexual intercourse and find certain types of clothing difficult to wear due to rubbing against the delicate labiall tissue. Large labia may also cause personal hygiene problems and increased vaginal infections. Labiaplasty surgery can effectively address these issues. Traditionally labiaplasty was performed with the labial amputation method although surgical techniques have evolved over time and can be generally categorised into two main types:
Trim labiaplasty
The trim technique is the most popular method of labiaplasty surgery. Trim labiaplasty removes excess labia minora tissue, followed by suturing the excised ends to form a smooth labial edge. The labia minora should appear smaller and symmetrical, and better balanced with the outer labia majora.
Wedge labiaplasty
The wedge technique of labiaplasty is well suited to removing thickened labia minora. The wedge technique is particularly effective for removing larger amounts of labia tissue whilst preserving the smoothness of the labial edges. Natural-looking results can be achieved with wedge labiaplasty.
RELATED: Trim Labiaplasty vs Wedge Labiaplasty
What does vaginal tightening surgery involve?
A loose vagina commonly develops after childbirth and is often due to stretching of the vaginal tissues and damage to the pelvic muscles. There are several different grades of vaginal laxity. Some women may have minor degrees of vaginal looseness, which can be effectively treated with laser vaginal tightening. More extensive degrees of vaginal laxity involving pelvic muscle separation can result in a lack of sensation during sexual intercourse and some women may find sanitary products to easily slip out of the vagina.
RELATED: What is vaginal tightening surgery?
The surgeon will plan the procedure during your consultation and discuss what level of vaginal tightening can be achieved. The vaginal tissue to be removed will be carefully marked before surgery. The surgeon will surgically remove excess skin and tighten the deeper vaginal muscles using dissolvable stitches. The superficial layer of the vagina is then carefully closed. A wide vaginal opening can be reduced in size when a perineoplasty procedure is combined with vaginal tightening surgery.
RELATED: Is vaginoplasty painful?
Labiaplasty vs Vaginoplasty – which is best for me?
It is important to remember that labiaplasty and vaginoplasty target different concerns. Labiaplasty surgery can enhance both aesthetics and function of the external genitalia by reducing the size of enlarged labia. A vaginoplasty is designed to tighten the vagina, which is more internally situated, to correct several problems, such as lack of sensitivity during intercourse, urinary incontinence, vaginal prolapse and pelvic heaviness.
RELATED: What is the difference between vaginal rejuvenation and labiaplasty?
The best way to determine the most appropriate procedure is to have an in-person consultation with a specialist aesthetic gynaecologist in London. Once you have a physical examination, your surgeon will discuss the most appropriate treatment options with you.
RELATED: Labiaplasty and vaginal rejuvenation – what is a normal labia or vagina?
What are the potential risks of labiaplasty and vaginoplasty surgery?
Vaginoplasty and labiaplasty are invasive surgical procedures designed to approve both appearance and function of the female genitalia. Although there are certain risks associated with any surgery, these procedures carry a low-risk profile when undertaken by an expert surgeon. Recognised risks of female genital cosmetic surgery include:
Bleeding
Infection
Altered sensitivity
Bruising and swelling, which can last several months
Prolonged discomfort
Excessive scarring
Risks of female genital surgery can be minimised by choosing a highly experienced surgeon, such as a gynaecologist or plastic surgeon with specialised expertise in labiaplasty for vaginoplasty surgery. The full range of treatment options will be discussed at your consultation, including non-surgical and surgical options. The NHS does not cover these procedures, and patients will need to find the cost of the treatment themselves. Fortunately, Centre for Surgery offers a wide range of competitive finance options in conjunction with Chrysalis Finance, the leading provider of medical loans in the UK.
Vaginal rejuvenation FAQs
What procedures does vaginal rejuvenation include?
Vaginal rejuvenation encompasses a wide range of vaginal procedures that are designed to improve the look and feel of the vagina. Labiaplasty is focused on correcting the size or shape of large labia. There are several procedures that can be combined with labiaplasty including clitoral hood reduction, mons reduction, vaginoplasty or perineoplasty.
How can I tighten my vagina?
When conducting a Google search, there are countless unproven vaginal tightening treatments found on the Internet. Examples of ineffective treatments include pelvic exercises, herbal remedies and topical creams. The only way to tighten your vagina is with vaginoplasty, also known as vaginal tightening surgery.
Is it normal to have big labia?
There is a wide variation in normality when it comes to the size or shape of the labia. Labia minora that are considered excessively large are also known as labial hypertrophy.
What are the benefits of labiaplasty surgery?
Labiaplasty is aimed at reducing the size of the inner labia, also known as the labia minora. There are different techniques for labiaplasty surgery, including:
Trim labiaplasty
Wedge labiaplasty
Depithelialisation technique
Patients can achieve a significant boost in self-confidence and emotional well-being, and this helps them to form intimate relationships without feeling excessively self-conscious.
Can labiaplasty affect sensation?
Labiaplasty surgery can actually enhance sensation. Both trim and wedge labiaplasty techniques are safe procedures when performed by an expert Surgeon and are very unlikely to cause loss of sensation. This is because there is a high density of nerve endings in the labia minora.
Can labiaplasty cause nerve damage?
Nerve damage after a labiaplasty is a rare complication of surgery when carried out by an experienced surgeon. Patients must comply with their surgeon's preoperative and postoperative instructions to minimise the risk of labiaplasty nerve damage.
Can labiaplasty cause vaginal dryness?
Vaginal dryness is a recognised complication associated with labiaplasty surgery, although it is relatively rare. We recommend that patients find an expert surgeon with years of experience in undertaking labiaplasty surgery. Patients should also follow their surgeon's pre-and post procedure instructions to minimise the risk of vaginal dryness after labiaplasty
Vaginal rejuvenation surgery at Centre for Surgery
Centre for Surgery is the leading plastic surgery clinic in London, home to some of the best gynaecologists and plastic surgeons in the UK. If you want to transform the look and feel of your vagina and are unsure of the treatment options available, call us today on 020 7993 4849 or complete the contact form below to schedule a consultation with an expert surgeon. Our state-of-the-art Baker Street clinic in Marylebone is purpose-built. It is considered a centre of excellence for all types of vaginal rejuvenation, surgical and non-surgical.
RELATED: Vaginal rejuvenation near me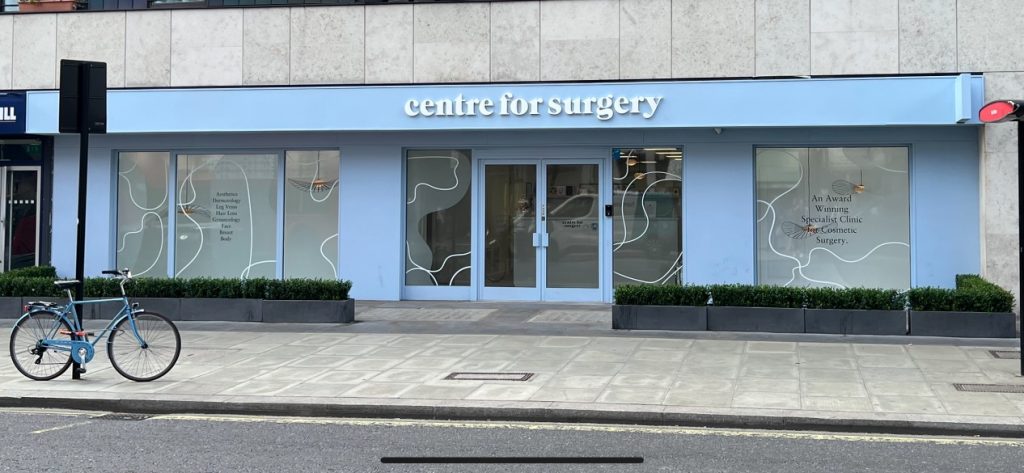 Amazing from start to finish, the communication was the main thing was fully informed and looked after, on the day of my breast augmentation, the staff were fab and made me feel at ease through out the whole process. Thank you so much.
Mohammed Farid
18/11/2021
I've had such a great experience with excellent advice, care and attention and surgical treatment (gynaecomastia) - I can fully endorse the treatment I have received from Centre for Surgery with absolutely no qualms at all. Brilliant in every way - thank you all so much.
Caroline Thorpe
14/11/2021
Very pleased with my whole experience of having a procedure. Was so nervous about getting treatment and i was reassured and felt so comfortable throughout thanks to the amazing nurses. I definitely made the right decision to have breast augmentation at centre for surgery with dr erel.
Melissa Briggs
08/11/2021
So glad I went with centre for surgery, the whole process went very smoothly from the consultations down to the actual day of the procedure. I was so nervous on the day but the whole team put me at ease and I'm happy with my results as I feel a lot more comfortable wearing certain clothes now. My surgeon was Alberto Di Giuseppe who performed a breast Augmentation on me, and I would definitely recommend as he was very clear on what the outcome of the surgery would be and which size would look the best for my frame.
Couldn't be happier with Dr Tillo work,i had my breast surgery one week ago and so happy with the results so far,all the staff are extremely nice and very supportive,i would definitely recommend their services,thank so much
From start to the finish everything was perfect for tummy tuck surgery. All staff is very friendly and the aftercare has been good. The Doctor and the nurse team was fantastic. I'm so happy...result is amazing. Thank you!!!
This was overall a great experience, all the staff at Centre for Surgery were friendly and put me at ease. It is a nerve wracking thing to go through an op but the staff were so nice. Mr Ertan has got a great team around him. On the day of the operation everything went smoothly to plan, there was no delay or holdups, I had another consultation with Mr Ertan who confirmed what was going to be done and that I was still happy to proceed. I was prepped for the procedure, I met with the anaesthetist who again was really nice and put me at ease explaining his role. After the procedure I woke up with the nurse by my side making sure I was OK and checking on me, I was able to stay in the clinic until I was ready to leave and was not rushed at all. I was well looked after from the start to the point when I was discharged. Post operation I was staying at a local hotel it was so close there was no point in even getting a taxi and I was able to walk back where my partner was waiting for me. I was expecting a lot of bruising to both my eyes but there was very little if any by the time the cast came off after 7 days, I am now at the two week post operation point and it is healing well with no outwardly visible bruising or scaring. The next milestone is a checkup at the 6 week point with my surgeon. If you're thinking of having something like this done I would highly recommend getting in touch with Centre for Surgery.
The staff at Centre for Surgery were very kind and accommodating. They answered any questions I had about the procedure and were constantly checking up on me. A special thank you to Christina for all her support throughout.
I would just like to state the quality of care received from the nurses at Centre for Surgery was beyond the highest level. Sophie takes her patient care to another level beyond words. She always puts me at ease. She is there for me even at awkward hours just when I mostly needed reassurance and she is one of the most compassionate nurses I have come across and demonstrates her passion naturally for caring for others. She totally deserves recognition at its finest and thank you for always being there for me. 😍