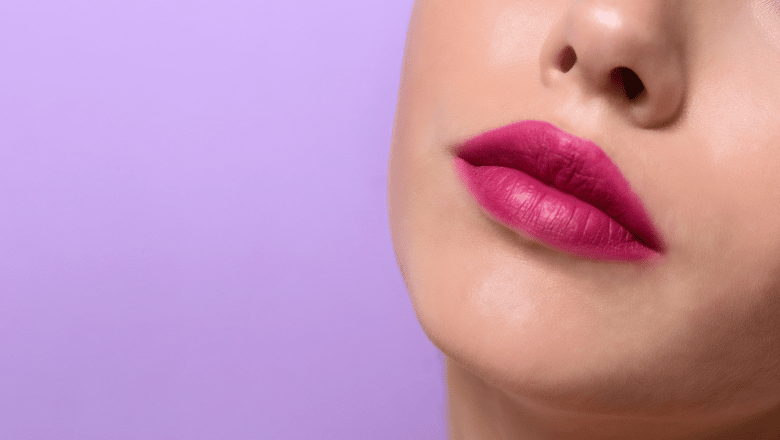 The desire to achieve fuller-looking lips has always been greatly desired by many women. Recent years have shown a significant trend in celebrities and social influencers choosing to have lip fillers. Although lip fillers are highly effective for enhancing the lips, they may not be a suitable treatment for everyone. Many people are not keen on having regular top-up injections to maintain the augmented appearance of the lips. Centre for Surgery is one of the leading cosmetic surgery clinics in London, specialising in lip lift surgery. A surgical lip lift is a permanent method of producing a better upper lip definition and volume.
Lip lift cost UK will be determined by the type of lip lift and the extent of surgical correction required to achieve optimal results. The cost of a lip lift will differ between patients. Once you have had a face-to-face consultation with an expert plastic surgeon, you'll be given a quotation from your dedicated patient coordinator. Your surgeon will design a treatment plan that is customised specifically for you to achieve your particular goals.
RELATED: Thin lips – what are the causes and how can it be treated?
How much is a lip lift?
Prices for lip lift surgery start from £1995 carried out under a local anaesthetic. A bullhorn lip lift typically starts from £2500. In some cases, your surgeon may recommend the procedure be carried out under a general anaesthetic for your comfort. Although a general anaesthetic costs more, the surgeon will be able to perform a more extensive surgical correction to achieve optimal results.
RELATED: Face Cosmetic Surgery Prices
What does a surgical lip lift involve?
Many people are born with very thin lips. Some may develop thinning of the upper lips as part of the ageing process, where levels of the protein collagen begin to decline in the skin. The effects of gravity often result in thinning of the lips and an increasing distance between the mouth and nose. Many people may notice their faces look less balanced and appear much older than they actually are.
Unlike lip fillers, the surgical lip lift is designed to be a permanent treatment for people who are looking to achieve a fuller and more defined upper lip. Lip lift surgery is designed to reduce the gap between the nose and mouth by surgical removal of a precise amount of skin. Removing the skin results in lifting the upper lip, allowing a greater proportion of the pink part of the lip to become more visible. The most common type of lip lift procedure is the bullhorn lip lift, and this is designed to produce a more youthful look to the face by reducing the distance between the nose and upper lip. This area is also known as the philtrum.
An upper lip lift is primarily designed to lift the upper lip as opposed to achieving an increase in volume. The procedure is particularly good for people who would like to increase the height of the upper lip and are already happy with the volume of the upper lip.
Upper lip lift vs lip filler
Many people often ask us what is best for them, whether a surgical lip lift or lip filler treatment. Each treatment has its pros and cons, and the most suitable treatment is determined after assessing your treatment goals. It is important to bear in mind which treatment will give you the best result matched to your needs and preferences. Although lip fillers are a very popular treatment, they are not suitable for everyone. People with very thin upper lips may find that lip filler cannot be injected as the existing volume of the lip is virtually non-existent. An upper lip lift can effectively tackle this problem in a straightforward surgical procedure.
Getting the best results after a lip lift depends on the distance between the nose and upper lip, as the procedure is designed to reduce this distance by the removal of excess skin just beneath the nose. Lip fillers may be a better treatment for patients with a short distance between the nose and mouth. Many people choose to have an upper lip lift as the results are considered permanent. Many patients will have had previous lip filler treatment for many years beforehand and may no longer be keen to have further maintenance lip filler treatments. On the other hand, many patients prefer lip fillers as they are a highly versatile treatment and can be reversed if they are unhappy with the results achieved during treatment. There are many different results achievable with lip fillers, depending on your goal for treatment. If you prefer to achieve a lip appearance without ongoing treatments, a lip lift could be suitable for you.
Both lip lift surgery and lip sellers can achieve fuller and more natural-looking lips. Which treatment is ideal for you will depend on your existing anatomy and what you would like to achieve from the treatment. Although lip lift surgery costs more for one treatment, having lip fillers over many years may work out more expensive. You will not need to have more than one lip lift procedure to achieve excellent results.
What is lip lift recovery like?
The recovery time after a surgical lip lift is very straightforward. Most patients find they have very little in the way of pain or discomfort. Although your upper lip and mouth area may feel temporarily numb, this will improve over the first couple of days.
Any swelling and bruising will quickly settle down over the first few days after surgery, and you should be able to eat and drink without impediment. We would recommend taking one week off work, and most patients will find that any swelling has resolved completely by this time. The lip left scars can be easily concealed with the application of make-up. We would advise against strenuous exercise for at least six weeks to prevent problems with healing. You should avoid bending forwards too much to reduce excessive swelling.
The best sleeping position is on your back to avoid any pressure on your face, and try to avoid opening your mouth too wide for the first two weeks after surgery.
What do lip lift scars look like?
The vast majority of people find scarring after lip lift surgery is minimal as the incision is positioned in natural skin folds beneath the nose. Our surgeons are skilled in ensuring any visible scarring is kept to a minimum as this is a surgery that involves your face. Our surgeons are skilled in strategically positioning scars in the crease between the nose and mouth and, in some cases, within the nose itself. Our expert post-operative nursing team will give you customised recommendations on how to look after your scars so that they heal smoothly. As with any type of surgery, it is important to remain patient and give the body the time it needs to heal properly. By following your surgeon's post-operative instructions in full, you will begin to notice a reduction in the prominence of your scars in the weeks and months following a surgical lip lift. Eventually, any lip lift scarring will appear as a faint white line.
Where to go in London for a lip lift near me?
Centre for Surgery is the leading cosmetic surgery clinic in London and is home to some of the most renowned consultant plastic surgeons in the UK. We carry out over 50 lip lift procedures each year, of which the most common is the bullhorn lip lift. We are also experienced in corner lip lift surgery and often see patients for corrective surgery who have had a lip lift elsewhere. Give us a call today at 020 7993 4849 to book a consultation with an expert plastic surgeon for lip lift surgery. Our state-of-the-art Baker Street clinic in Marylebone is considered to be the most advanced cosmetic surgery clinic of its kind in the UK.
RELATED: What is a lip lift and is it worth it?
Amazing from start to finish, the communication was the main thing was fully informed and looked after, on the day of my breast augmentation, the staff were fab and made me feel at ease through out the whole process. Thank you so much.
Mohammed Farid
18/11/2021
I've had such a great experience with excellent advice, care and attention and surgical treatment (gynaecomastia) - I can fully endorse the treatment I have received from Centre for Surgery with absolutely no qualms at all. Brilliant in every way - thank you all so much.
Caroline Thorpe
14/11/2021
Very pleased with my whole experience of having a procedure. Was so nervous about getting treatment and i was reassured and felt so comfortable throughout thanks to the amazing nurses. I definitely made the right decision to have breast augmentation at centre for surgery with dr erel.
Melissa Briggs
08/11/2021
So glad I went with centre for surgery, the whole process went very smoothly from the consultations down to the actual day of the procedure. I was so nervous on the day but the whole team put me at ease and I'm happy with my results as I feel a lot more comfortable wearing certain clothes now. My surgeon was Alberto Di Giuseppe who performed a breast Augmentation on me, and I would definitely recommend as he was very clear on what the outcome of the surgery would be and which size would look the best for my frame.
Couldn't be happier with Dr Tillo work,i had my breast surgery one week ago and so happy with the results so far,all the staff are extremely nice and very supportive,i would definitely recommend their services,thank so much
From start to the finish everything was perfect for tummy tuck surgery. All staff is very friendly and the aftercare has been good. The Doctor and the nurse team was fantastic. I'm so happy...result is amazing. Thank you!!!
This was overall a great experience, all the staff at Centre for Surgery were friendly and put me at ease. It is a nerve wracking thing to go through an op but the staff were so nice. Mr Ertan has got a great team around him. On the day of the operation everything went smoothly to plan, there was no delay or holdups, I had another consultation with Mr Ertan who confirmed what was going to be done and that I was still happy to proceed. I was prepped for the procedure, I met with the anaesthetist who again was really nice and put me at ease explaining his role. After the procedure I woke up with the nurse by my side making sure I was OK and checking on me, I was able to stay in the clinic until I was ready to leave and was not rushed at all. I was well looked after from the start to the point when I was discharged. Post operation I was staying at a local hotel it was so close there was no point in even getting a taxi and I was able to walk back where my partner was waiting for me. I was expecting a lot of bruising to both my eyes but there was very little if any by the time the cast came off after 7 days, I am now at the two week post operation point and it is healing well with no outwardly visible bruising or scaring. The next milestone is a checkup at the 6 week point with my surgeon. If you're thinking of having something like this done I would highly recommend getting in touch with Centre for Surgery.
The staff at Centre for Surgery were very kind and accommodating. They answered any questions I had about the procedure and were constantly checking up on me. A special thank you to Christina for all her support throughout.
I would just like to state the quality of care received from the nurses at Centre for Surgery was beyond the highest level. Sophie takes her patient care to another level beyond words. She always puts me at ease. She is there for me even at awkward hours just when I mostly needed reassurance and she is one of the most compassionate nurses I have come across and demonstrates her passion naturally for caring for others. She totally deserves recognition at its finest and thank you for always being there for me. 😍