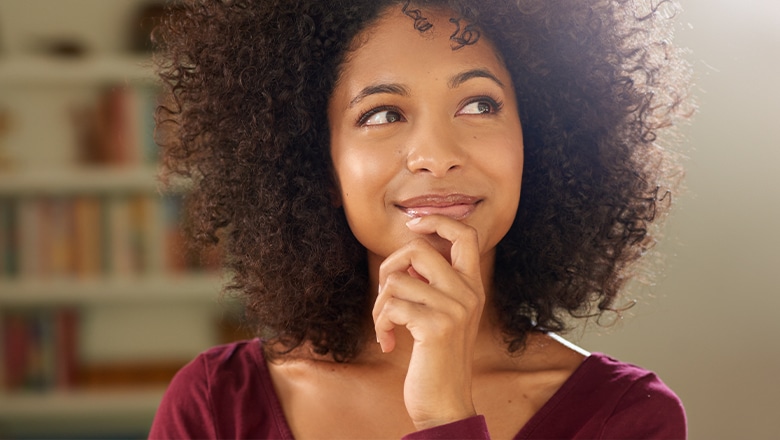 The appearance of the lips differs between people, with some having naturally thinner lips. Thin lips can also be caused by certain lifestyle habits and the natural ageing process. There are four leading causes of thin lips. Fortunately, there are now highly effective treatments to plump up thin lips without the need for invasive surgery.
Ageing – the development of thin lips can be accelerated by the ageing process. The skin begins to lose collagen and elastin as we age, resulting in a loss of skin elasticity. The inherent volume and skin firmness we have when we are younger begin to be lost with time. The development of skin laxity also results in the formation of lines and wrinkles around the mouth. Simple skincare routines may be lacking, including regular moisturising of the lips leading to a prematurely aged appearance.
Genetics – genetic factors strongly influence the appearance of the lips, as with any other part of the face or body. Many people are simply born with thin lips.
Excessive sun exposure – significant periods spent in the sun can result in premature loss of collagen in the lips, and this can lead to a deflated, thin lips appearance with prominent lines and wrinkles around the mouth. Other parts of the face may also develop sun-related skin damage.
Smoking – people who smoke often develop accelerated ageing affecting the face and the perioral area. Smoking causes a restriction in blood flow to vital tissue structures, including the lips. This results in the appearance of wrinkles and vertical lines around the lips, also known as 'smokers lines'.
RELATED: Lip lift surgery vs lip flip & lip filler
How can I plump up the appearance of thin lips?
There are specific actions you can take to help improve the appearance of thin lips, including:
Stopping smoking – is probably the most effective intervention you can make to prevent your lips from becoming thin. Quitting smoking also has overall health benefits and saves you high ongoing costs of maintaining the habit. Any existing smoking-related damage cannot be reversed by stopping.
Reducing sun exposure – UV radiation emitted by the Sun can damage the appearance of the lips. It is essential to apply an SPF sunscreen off at least 30 to protect the lips from sun-related skin damage. Always wear protective clothing when out and about on a hot sunny day.
Specialist make-up – many makeup artists are able to create an impression of bigger lips through the expert application of make-up. For those concerned about the appearance of thin lips, focusing on achieving a well-defined lip and prominent contour can help to give the illusion of larger lips.
Keep away from at-home lip plumping treatments – many younger women have resorted to vacuuming lip sealing treatments by pressing the lips against a small glass which is supposed to result in fuller-looking lips with a prominent pouty look. However, the risks of such therapies can increase the risk of injury and damage to the lips, including excessive bruising, swelling and infection. The collagen and elastin found in the lips can be damaged, resulting in the opposite effect of achieving plumpness and firmness. We would advise anyone to stay away from this type of treatment.
Regular skin care habits – as part of any skincare routine, it is sensible to exfoliate and moisturise the lips to get rid of dead skin cells, followed by hydration with an aqueous-based moisturiser such as E45. This can help to maintain the appearance of plumper and younger-looking lips in the long term.
Fat transfer to the lips –  fat transfer to the lips is a minimally invasive surgical procedure for plumping up thin lips for permanent results. The treatment involves removing small amounts of fat from another body area, such as the inner thighs, with liposuction. The harvested fat is then processed to remove impurities before being injected into the lips, restoring volume and firmness in the lips. Fat transfer is a permanent technique of volume restoration once the fat has been integrated into the lips. In a small number of cases, a minor touchup procedure may be required to achieve the final desired results.
Lip fillers –  the best way to get rid of thin lips is to have lip fillers at a regulated clinic by an expert aesthetic practitioner. Lip filler treatment is a safe and effective way to enhance the volume and shape of the lips with the injection of hyaluronic acid-based dermal fillers. There is a wide range of dermal lip filler products on the market. At Centre for Surgery, we use Belotero, Juvederm or Restylane lip fillers as they have the longest track record of safety and effectiveness. Hyaluronic acid-based fillers are very safe as hyaluronic acid is found naturally in the body, so the risk of allergic reactions is virtually zero. Once injected, treatment duration will vary as the body naturally absorbs the fillers over time. Lip filler treatment typically produces results that last up to 12 months. Further top-up treatment will be needed to enhance the volume of your lips after this time.
Lip flip – a lip flip involves making the upper lip look fuller without injections of lip fillers. The treatment consists of the injection of anti-wrinkle injections into the muscles which surround the upper lip. After injection, the upper lip turns outwards and upwards due to the relaxation of the underlying muscles. The treatment differs from lip fillers as it does not involve the injection of dermal filler and does not enhance the volume of the lips. The treatment aims to give the impression of a plumper-looking upper lip by adjusting the position of the upper lip. The treatment is straightforward and quick to perform and takes no more than 15 minutes to undertake. Compared with lip fillers, treatment results are short-lived, lasting up to 3 months. Further treatment will be needed after this time to maintain the appearance of your upper lip.
In the UK, it is commonplace to have lip filler or lip flip treatment administered by beauticians. This is because the prices offered at beauty salons are often much lower compared with medical clinics. The risk of complications is significantly increased by choosing to have lip injections from an unregulated provider. Centre for Surgery is a specialist cosmetic clinic regulated by the Care Quality Commission. Our practitioners have completed years of training in all types of facial injectables, including lip fillers. Having your treatment with us means you'll receive high standards of medical care, whatever kind of treatment you choose. Call us today at 020 7993 4849 to book a consultation with an expert aesthetic practitioner at our Baker Street clinic.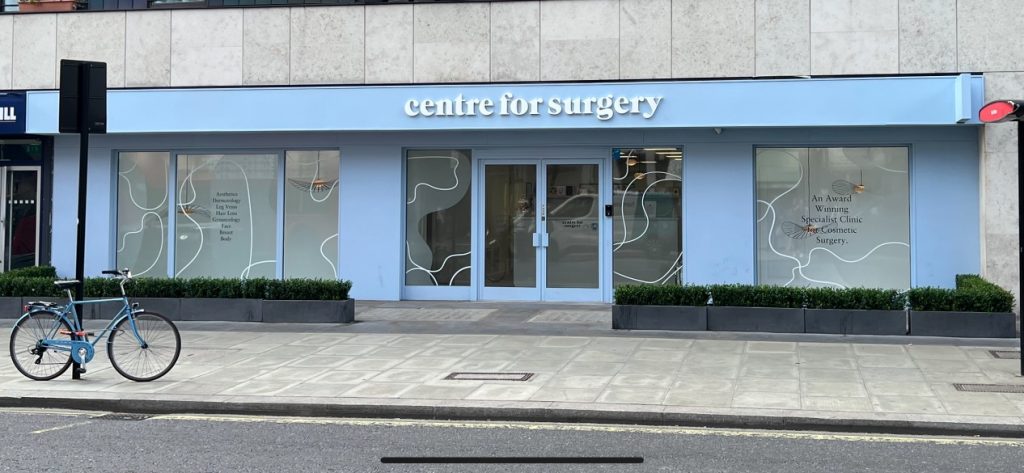 Amazing from start to finish, the communication was the main thing was fully informed and looked after, on the day of my breast augmentation, the staff were fab and made me feel at ease through out the whole process. Thank you so much.
Mohammed Farid
18/11/2021
I've had such a great experience with excellent advice, care and attention and surgical treatment (gynaecomastia) - I can fully endorse the treatment I have received from Centre for Surgery with absolutely no qualms at all. Brilliant in every way - thank you all so much.
Caroline Thorpe
14/11/2021
Very pleased with my whole experience of having a procedure. Was so nervous about getting treatment and i was reassured and felt so comfortable throughout thanks to the amazing nurses. I definitely made the right decision to have breast augmentation at centre for surgery with dr erel.
Melissa Briggs
08/11/2021
So glad I went with centre for surgery, the whole process went very smoothly from the consultations down to the actual day of the procedure. I was so nervous on the day but the whole team put me at ease and I'm happy with my results as I feel a lot more comfortable wearing certain clothes now. My surgeon was Alberto Di Giuseppe who performed a breast Augmentation on me, and I would definitely recommend as he was very clear on what the outcome of the surgery would be and which size would look the best for my frame.
Couldn't be happier with Dr Tillo work,i had my breast surgery one week ago and so happy with the results so far,all the staff are extremely nice and very supportive,i would definitely recommend their services,thank so much
From start to the finish everything was perfect for tummy tuck surgery. All staff is very friendly and the aftercare has been good. The Doctor and the nurse team was fantastic. I'm so happy...result is amazing. Thank you!!!
This was overall a great experience, all the staff at Centre for Surgery were friendly and put me at ease. It is a nerve wracking thing to go through an op but the staff were so nice. Mr Ertan has got a great team around him. On the day of the operation everything went smoothly to plan, there was no delay or holdups, I had another consultation with Mr Ertan who confirmed what was going to be done and that I was still happy to proceed. I was prepped for the procedure, I met with the anaesthetist who again was really nice and put me at ease explaining his role. After the procedure I woke up with the nurse by my side making sure I was OK and checking on me, I was able to stay in the clinic until I was ready to leave and was not rushed at all. I was well looked after from the start to the point when I was discharged. Post operation I was staying at a local hotel it was so close there was no point in even getting a taxi and I was able to walk back where my partner was waiting for me. I was expecting a lot of bruising to both my eyes but there was very little if any by the time the cast came off after 7 days, I am now at the two week post operation point and it is healing well with no outwardly visible bruising or scaring. The next milestone is a checkup at the 6 week point with my surgeon. If you're thinking of having something like this done I would highly recommend getting in touch with Centre for Surgery.
The staff at Centre for Surgery were very kind and accommodating. They answered any questions I had about the procedure and were constantly checking up on me. A special thank you to Christina for all her support throughout.
I would just like to state the quality of care received from the nurses at Centre for Surgery was beyond the highest level. Sophie takes her patient care to another level beyond words. She always puts me at ease. She is there for me even at awkward hours just when I mostly needed reassurance and she is one of the most compassionate nurses I have come across and demonstrates her passion naturally for caring for others. She totally deserves recognition at its finest and thank you for always being there for me. 😍