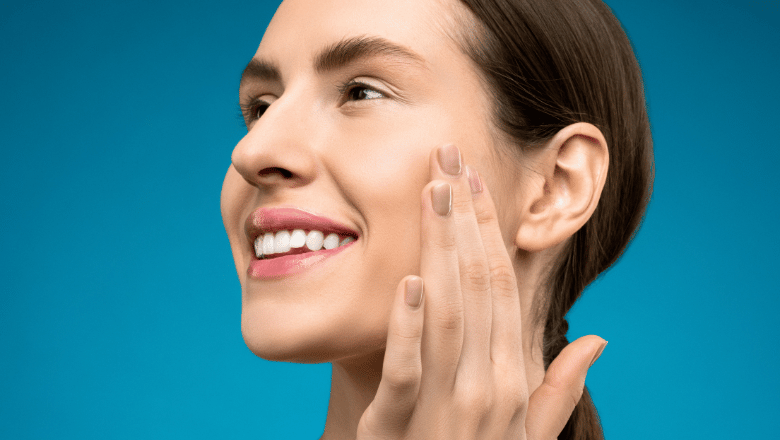 Under eye bags or bags under the eyes is one of the most common facial ageing concerns reported by patients. Although people may feel tired from time to time, what often troubles patients is when they get told they look tired even though they feel great and full of energy. This can be a significant source of frustration for many patients leading to a loss of self-confidence.
RELATED: What are eye bags under the eyes?
The natural ageing process is not always the underlying cause of under eye bags. Bags under the eyes can develop in people as young as their early 20s and those in their 50s and beyond. For younger patients, genetic factors play a role in their development, while the natural ageing process is a common cause of eye bags in those in their 40s and beyond.
The optimal approach to effectively treating under eye bags is to try to elucidate what patients mean when they say they look tired. For some, it could be the presence of sunken eyes or bulging fat leading to puffy eyes. Some people may complain of dark circles beneath the eyes, while those in their 50s and above may be concerned about the formation of festoons or malar bags under the eyes. Whatever the concern, it is important for the surgeon to accurately understand a patient's concerns to permit the selection of the most appropriate cosmetic treatment.
Here at Centre for Surgery, we have the full range of treatments for bags under the eyes to help you achieve a rejuvenated and refreshed look.
Under Eye Filler
Under eye filler, also known as tear trough filler, is an excellent non-invasive approach to treat dark circles under the eyes. The key to successful treatment is to choose appropriate patients for the treatment as they are most effective for the treatment of certain types of eye dark circles commonly found in younger people. Some people may have a hollowed-out appearance in the tear trough area that may appear sunken or depressed. This is more commonly described as dark circles than eye bags and is related to a deficiency of soft tissue volume in the area beneath the eyes. Tear trough filler is ideal for this type of aesthetic concern.
Many people have a natural depression in the under eye area, which may accentuate the appearance of skin located higher up and this can result in the formation of dark shadows in the tear trough. The injection of dermal filler in this hollowed-out area restores soft tissue volume, which evens out the appearance of this area, helping to get rid of dark circles.
The most common types of tear trough filler contain hyaluronic acid and include Restylane and Juvederm. These are premium dermal fillers and are specially designed to be used in the delicate area beneath the eye. Fillers come in different levels of consistency, and the ideal type of filler for the tear trough has a soft feel which can be more precisely shaped once injected into the tear trough area.
Under eye filler is not suitable for every patient. Patients who have actual bags under the eyes as part of the natural ageing process will have a combination of loose skin with herniated pockets of excess fat. Injecting filler in these patients can worsen the appearance of the tear troughs. We would recommend AccuTite radio-frequency skin tightening for patients who have mild to moderate skin laxity affecting the lower eye bags.
Morpheus8 for the Tear Trough Area
Many patients have under eye bags which are mild to moderate in appearance. Suitable treatment is designed to address the commonly found dull skin complexion with darker skin and mild degrees of hollowing. Morpheus8 is an excellent treatment in these cases. The treatment involves a combination of microneedling combined with radiofrequency energy to improve overall definition and clarity in the area and does not involve the injection of artificial substances as with tear trough filler.
RELATED: Morpheus8 cost UK
Morpheus8 acts to stimulate the production of collagen and elastin in the eye bag region, which stimulates the healthy renewal of new skin cells. This promotes a regenerative effect with positive effects on skin healing in the under eye region, leading to a refreshed and youthful appearance. For those who are looking to improve overall skin quality, Morpheus8 is an excellent treatment without the invasiveness of traditional surgery.
AccuTite for lower eyelid tightening
AccuTite is a minimally invasive treatment which is highly effective for targeting under eye bags. Patients with mild to moderate signs of ageing affecting the area beneath the eyes can get excellent results with AccuTite treatment. Lower eyebags are most commonly composed of loose skin and bulging fat. AccuTite makes use of radiofrequency energy applied beneath the surface of the skin to contract skin and enhance collagen and elastin production. The AccuTite handpiece is a miniaturised version of the popular FaceTite handpiece used for the lower face and neck. It is possible to achieve up to 60% in skin contraction to achieve tighter and firm skin with the elimination of under eye bags.
AccuTite is suitable for patients who may not yet have significant signs of ageing affecting the under eye area or may not be keen on the idea of an invasive surgical procedure such as a blepharoplasty with its potential for scarring and slightly higher risk of complications.
Eyelid Lift Surgery – Blepharoplasty
Blepharoplasty, also known as an eyelid lift, is suitable for patients who have more extensive signs of saggy eyelids and desire longer-lasting results. Eyelid surgery is designed to remove excess skin and bulging fat by tightening the underlying muscles of the eyelids. The procedure can be carried out on the upper eyelids, lower eyelids or both. Ideal patients have drooping upper eyelids or may have puffiness affecting the lower eyelids. Droopy eyelids can sometimes affect vision, and surgery can effectively correct this and produce a refreshed appearance at the same time.
RELATED: Everything you wanted to know about blepharoplasty
People who primarily have hollowness affecting the under eye area are not suitable candidates for eyelid surgery. Blepharoplasty is designed to address droopy eyelids or eyelid puffiness caused by the natural ageing process. Deficient soft tissue volume leading to sunken eyes is better treated with other methods, including tear trough filler.
Why choose Centre for Surgery for Eye Lift Surgery?
Centre for Surgery is recognised as one of the leading plastic surgery clinics in the UK and is home to some of the most renowned cosmetic surgeons in London. Our treatment philosophy is focused on providing the highest standards of medical care before, during and after your procedure to ensure you get the best possible results. We are committed to delivering a proactive after-care service which helps our patients to feel well-supported throughout the patient journey with us at Centre for Surgery. Scheduling a consultation at our Baker Street clinic in Marylebone could not be easier. Simply call us on 020 7993 4849 or complete the contact form below, and one of our friendly and knowledgeable patient coordinators will be ready to assist you with your enquiry.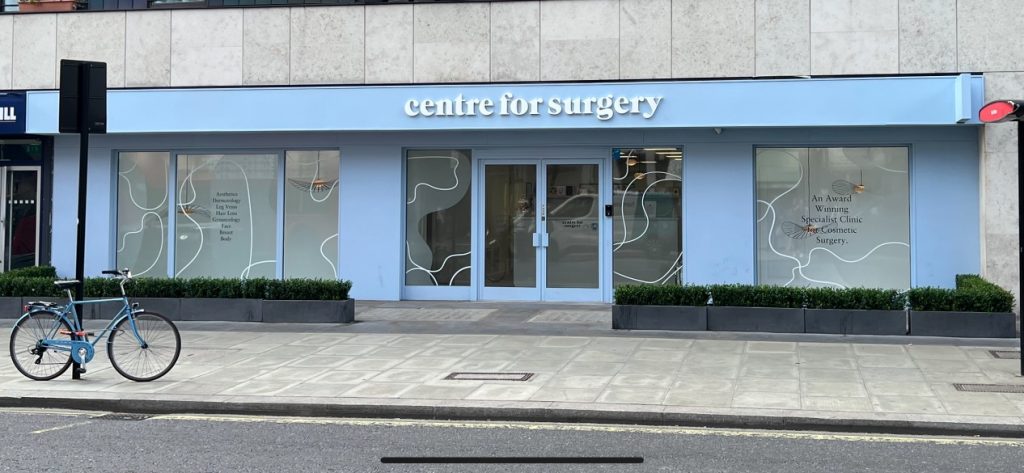 Amazing from start to finish, the communication was the main thing was fully informed and looked after, on the day of my breast augmentation, the staff were fab and made me feel at ease through out the whole process. Thank you so much.
Mohammed Farid
18/11/2021
I've had such a great experience with excellent advice, care and attention and surgical treatment (gynaecomastia) - I can fully endorse the treatment I have received from Centre for Surgery with absolutely no qualms at all. Brilliant in every way - thank you all so much.
Caroline Thorpe
14/11/2021
Very pleased with my whole experience of having a procedure. Was so nervous about getting treatment and i was reassured and felt so comfortable throughout thanks to the amazing nurses. I definitely made the right decision to have breast augmentation at centre for surgery with dr erel.
Melissa Briggs
08/11/2021
So glad I went with centre for surgery, the whole process went very smoothly from the consultations down to the actual day of the procedure. I was so nervous on the day but the whole team put me at ease and I'm happy with my results as I feel a lot more comfortable wearing certain clothes now. My surgeon was Alberto Di Giuseppe who performed a breast Augmentation on me, and I would definitely recommend as he was very clear on what the outcome of the surgery would be and which size would look the best for my frame.
Couldn't be happier with Dr Tillo work,i had my breast surgery one week ago and so happy with the results so far,all the staff are extremely nice and very supportive,i would definitely recommend their services,thank so much
From start to the finish everything was perfect for tummy tuck surgery. All staff is very friendly and the aftercare has been good. The Doctor and the nurse team was fantastic. I'm so happy...result is amazing. Thank you!!!
This was overall a great experience, all the staff at Centre for Surgery were friendly and put me at ease. It is a nerve wracking thing to go through an op but the staff were so nice. Mr Ertan has got a great team around him. On the day of the operation everything went smoothly to plan, there was no delay or holdups, I had another consultation with Mr Ertan who confirmed what was going to be done and that I was still happy to proceed. I was prepped for the procedure, I met with the anaesthetist who again was really nice and put me at ease explaining his role. After the procedure I woke up with the nurse by my side making sure I was OK and checking on me, I was able to stay in the clinic until I was ready to leave and was not rushed at all. I was well looked after from the start to the point when I was discharged. Post operation I was staying at a local hotel it was so close there was no point in even getting a taxi and I was able to walk back where my partner was waiting for me. I was expecting a lot of bruising to both my eyes but there was very little if any by the time the cast came off after 7 days, I am now at the two week post operation point and it is healing well with no outwardly visible bruising or scaring. The next milestone is a checkup at the 6 week point with my surgeon. If you're thinking of having something like this done I would highly recommend getting in touch with Centre for Surgery.
The staff at Centre for Surgery were very kind and accommodating. They answered any questions I had about the procedure and were constantly checking up on me. A special thank you to Christina for all her support throughout.
I would just like to state the quality of care received from the nurses at Centre for Surgery was beyond the highest level. Sophie takes her patient care to another level beyond words. She always puts me at ease. She is there for me even at awkward hours just when I mostly needed reassurance and she is one of the most compassionate nurses I have come across and demonstrates her passion naturally for caring for others. She totally deserves recognition at its finest and thank you for always being there for me. 😍