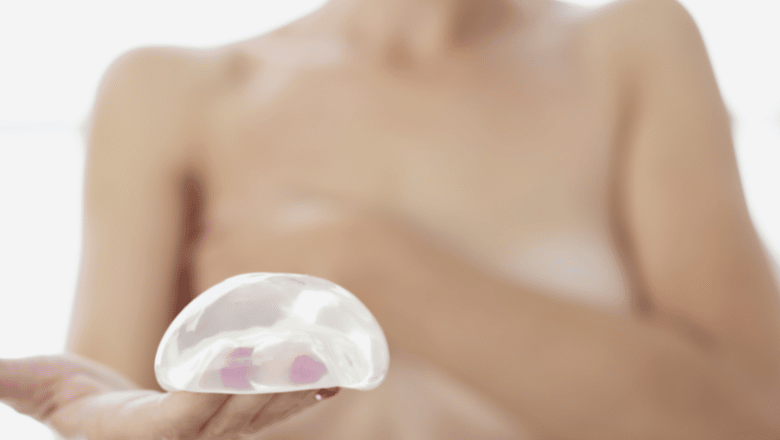 Understanding breast implant profile and projection is key to choosing the right type of implant to achieve the optimal breast shape. Centre for Surgery in London is renowned for its expertise in breast augmentation with implants. Our expert plastic surgeons have years of experience with Mentor implants and spend time with each patient to explain the wide variety of breast implant options available.
RELATED: How to choose the best breast implant size
Our practice philosophy is aimed at achieving natural-looking breast augmentation results to help women achieve a boost in self-confidence. Other women may prefer to have oversized implants to achieve a 'fake look', and our surgeons work closely with each patient to help them achieve their treatment goals. Breast augmentation can now be carried out using your own fat with breast fat transfer and may even be combined with breast implants as part of hybrid breast augmentation.
RELATED: Breast Augmentation Before And After Photos
What is breast implant profile?
Breast implant profile is a three-dimensional concept used to describe the degree of implant protrusion in relation to the diameter of its base. Breast implant profile differs from breast implant projection which is used to describe one particular measurement. Breast implant projection is the distance measured from the back of the implant to its front.
RELATED: Round vs teardrop implants – choosing the best breast implant shape
What is breast implant projection?
Implant projection is a simplified measurement of the distance from the innermost aspect to the outermost part of an implant. Compared with the breast implant profile, implant projection is just a single measurement, whereas the breast implant profile gives a three-dimensional construct of an implant by describing the degree of implant projection relative to the diameter of the implant base or base diameter (BD). Breast implant profile is a more useful descriptor when describing how far an implant protrudes forward from the chest.
Does breast implant profile matter?
A breast implant profile gives an accurate idea of how far an implant project forward from the level of the chest wall. The width of the implant determines the amount of projection. Breast implants with a narrow base width are more likely to project farther from the chest.
Choosing the best type of breast implant can be challenging due to the many considerations. However, an experienced surgeon will help you to understand how breast implant profiles can impact your results. Breast implant profile  is determined by several factors, including:
Base diameter (BD)
Degree of projection
The volume of the implant.
Different types of breast implant profile
The most popular breast implants used at Centre for Surgery are Mentor MemoryGel Xtra implants, although implants from Sebbin are also a highly popular option. Mentor implants come in Moderate, Moderate plus, high profile and ultra-high profile variants.
Moderate profile implant
A low-profile implant has a wide base width and the lowest amount of projection. Low-profile implants appear flattened when viewed from the side but can help to produce natural-looking results with enhanced cleavage. Low-profile implants are ideal for women with a very wide chest with a naturally large gap between the breasts.
Moderate plus profile implant
Moderate-profile implants provide a greater degree of projection than low-profile implants, although there is often a minimal difference in the width of the base. The moderate profile is a popular type of implant as it can produce fuller breasts with natural results and is ideal for women with a wide gap between the breasts and a moderately wide ribcage.
High profile implant
High-profile implants project a greater distance compared with moderate-profile implants and help to enhance upper pole fullness due to the narrow base diameter. High-profile implants have more of a spherical or rounded shape and are suitable for women with narrow chests and who would like to have very large breasts.
Ultra high profile implant
Ultra high profile implants have a very narrow base diameter and are designed to achieve significant fullness of the breasts and are preferred by women who would like to achieve the 'fake look'. Implant profile has no direct relationship to implant projection. Implant projection is determined by base width, although the size of an implant can determine both implant profile and projection.
What are my breast implant options?
There are several different considerations when it comes to breast implant options, and your surgeon will discuss all aspects of the selection of the best breast implants at your consultation. The following factors should be born in mind when choosing implants:
Type of implant filler material – silicone or saline
Shape of implant – round or anatomical (teardrop)
Size of the implant – measured in cc's
Implant profile and projection – low, moderate or high profile
Implant surface – smooth or textured
Breast implant placement – above the muscle, subfascial, dual plane or below the muscle
Breast implant incisions – under the breast, around the nipple or in the armpit.
RELATED: Breast Implant Options
Choosing Centre for Surgery for your breast augmentation will allow you to achieve beautiful enhanced results.
What factors determine the best implant profile?
Choosing the best implant profile will be determined by what you would like to achieve from breast augmentation surgery. We would recommend thinking about the following factors:
Amount of breast tissue
The amount of breast tissue naturally present is a key factor when choosing the right implant profile. If you have minimal breast tissue, higher profile implants can better achieve an enhanced look with improved cleavage. Lower profile implants may be better for those who already have a sufficient amount of native breast tissue to prevent an exaggerated appearance with too much protection.
Position of breasts
The position of the breasts on the chest wall will also determine the type of breast profile. Women who have naturally wide breasts are recommended to have lower-profile implants to maintain a natural-looking appearance. High-profile implants may cause a "stuck-on" appearance in those with wide breasts. For breasts that are close together, higher-profile implants would be more appropriate.
Width of chest wall
The width of the chest wall should be considered when selecting an implant profile. Women with naturally wider chests will require implants with a wide base width to ensure a natural look. Low-profile implants would be ideal in this situation. Choosing high-profile implants in women with wide chests creates an excessively large distance between the breasts. It may lead to an unnatural appearance, especially when high-profile implants project outwards excessively. Low-profile implants would not be suitable for women with a narrow chest wall as projection could be very limited with an excessively widened appearance of the breasts. This could lead to a poor cosmetic outcome.
Size and shape of implants
The size and shape of implants will affect the implant profile. Implants with a high profile and large volume are not necessarily needed to achieve significant breast enhancement. Many women can achieve significant projection with medium to large implants with a moderate profile for excellent results. Some women simply want to achieve large breasts with a maximum projection, and in this case, choosing implants 400cc or greater and in high profile or ultra high profile will help to achieve this.
High-profile implants vs low profile implants
Benefits of high-profile implants
High-profile implants can achieve significant upper pole fullness with a perkier appearance. The breast has more of a rounded appearance and appears firmer to the touch. They can also be beneficial in correcting mild degrees of breast sagging.
Although the size of breast implants plays a key role in the final postoperative appearance, breast implant profile plays a big part in determining the overall shape of the breast. In some cases, it may be better to choose a different implant profile rather than simply choosing a bigger size of breast implant.
Benefits of low-profile implants
Low-profile implants can help to achieve increased fullness of the breasts laterally. They may also help to enhance fullness in the upper part of the breasts. Low-profile implants generally give a softer breast feel.
How to choose the best implant profile and projection?
The profile of an implant should be given due attention when planning to have breast implant surgery. Different profiles are better suited to certain types of body shapes. Your surgeon will examine you to determine your body shape and provide recommendations on the most appropriate breast implant profile.
Your Surgeon will carefully measure your breast dimensions to help provide customised recommendations on the best implant profile suited to your body shape. Most patients want to achieve natural-looking results with breast implants that appear in balance in harmony with their chest and torso. Your surgeon will also want to learn about your treatment goals. Some women would like to achieve subtle improvements in the size, shape or fullness of their breasts, while others will be looking to achieve significant enhancement with maximum projection and enhanced cleavage. Whatever your needs and desires, you can be assured of receiving a high standard of medical care here at Centre for Surgery.
Breast implant profile FAQs
How can I choose the best breast implant profile?
Breast implant profile plays a significant part in determining the appearance of the breast after breast augmentation. Choosing the best implants is, therefore, crucial. A low-profile implant may be appropriate for women who would like to achieve a natural appearance with more subtle degrees of enhancement. High-profile implants are better for women who want to achieve more projected and fuller-looking breasts. The consultation is the ideal opportunity to discuss your needs and desires with your Plastic Surgeon to help you achieve the best results.
What are the benefits of low profile implants?
Low-profile implants have the lowest amount of projection from the chest and have a wide base diameter which gives them a flattened look. Low-profile implants can create more cleavage compared with high-profile implants. Women who have naturally wider chests and are keen to achieve a natural result can achieve excellent results with a low-profile implants.
What is the most popular type of implant profile?
Moderate profile implants are most commonly chosen by the majority of women considering breast implant surgery. Moderate profile implants take on a teardrop shape when standing up as the silicone settles in the lower part of the implant. This helps to impart a natural appearance to the breast.
What are the differences between high profile and low profile implants?
High-profile implants provide the most projection, which gives dramatic results for rounder and fuller breasts. Low-profile implants have a low degree of projection but can provide a greater degree of cleavage compared with high-profile implants.
Is breast implant profile determined by my age?
Although breast implant size is often thought of as the most important factor for choosing the right breast implant, we believe breast implant profile is equally important to help guide the selection of the most appropriate implant. In general, high-profile implants are preferred for younger women to achieve perkier-looking breasts. Low-profile implants are better suited for older women who want a subtle breast enhancement.
Breast augmentation with implants at Centre for Surgery in London
An in-person consultation is an ideal opportunity to help plan your breast augmentation procedure. Understanding breast implant profile is critical to helping you achieve the best possible results. You can be assured of receiving expert recommendations from an experienced Plastic Surgeon at our state-of-the-art Baker Street clinic in London. We would recommend having some idea of your goals for treatment in advance of surgery which you should discuss with your surgeon. Selection of an appropriate implant profile matched to your body frame will help to achieve balance and harmony for natural-looking results.
RELATED: What are the natural alternatives to breast implants?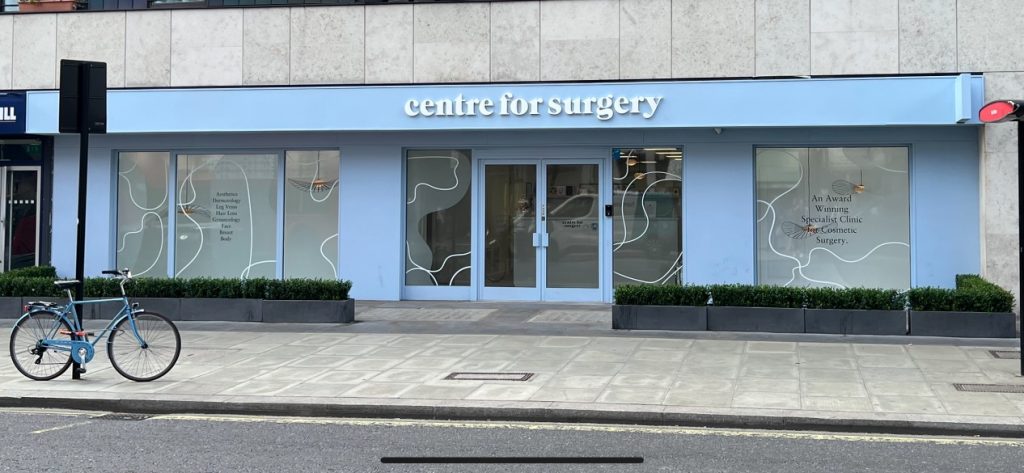 Amazing from start to finish, the communication was the main thing was fully informed and looked after, on the day of my breast augmentation, the staff were fab and made me feel at ease through out the whole process. Thank you so much.
Mohammed Farid
18/11/2021
I've had such a great experience with excellent advice, care and attention and surgical treatment (gynaecomastia) - I can fully endorse the treatment I have received from Centre for Surgery with absolutely no qualms at all. Brilliant in every way - thank you all so much.
Caroline Thorpe
14/11/2021
Very pleased with my whole experience of having a procedure. Was so nervous about getting treatment and i was reassured and felt so comfortable throughout thanks to the amazing nurses. I definitely made the right decision to have breast augmentation at centre for surgery with dr erel.
Melissa Briggs
08/11/2021
So glad I went with centre for surgery, the whole process went very smoothly from the consultations down to the actual day of the procedure. I was so nervous on the day but the whole team put me at ease and I'm happy with my results as I feel a lot more comfortable wearing certain clothes now. My surgeon was Alberto Di Giuseppe who performed a breast Augmentation on me, and I would definitely recommend as he was very clear on what the outcome of the surgery would be and which size would look the best for my frame.
Couldn't be happier with Dr Tillo work,i had my breast surgery one week ago and so happy with the results so far,all the staff are extremely nice and very supportive,i would definitely recommend their services,thank so much
From start to the finish everything was perfect for tummy tuck surgery. All staff is very friendly and the aftercare has been good. The Doctor and the nurse team was fantastic. I'm so happy...result is amazing. Thank you!!!
This was overall a great experience, all the staff at Centre for Surgery were friendly and put me at ease. It is a nerve wracking thing to go through an op but the staff were so nice. Mr Ertan has got a great team around him. On the day of the operation everything went smoothly to plan, there was no delay or holdups, I had another consultation with Mr Ertan who confirmed what was going to be done and that I was still happy to proceed. I was prepped for the procedure, I met with the anaesthetist who again was really nice and put me at ease explaining his role. After the procedure I woke up with the nurse by my side making sure I was OK and checking on me, I was able to stay in the clinic until I was ready to leave and was not rushed at all. I was well looked after from the start to the point when I was discharged. Post operation I was staying at a local hotel it was so close there was no point in even getting a taxi and I was able to walk back where my partner was waiting for me. I was expecting a lot of bruising to both my eyes but there was very little if any by the time the cast came off after 7 days, I am now at the two week post operation point and it is healing well with no outwardly visible bruising or scaring. The next milestone is a checkup at the 6 week point with my surgeon. If you're thinking of having something like this done I would highly recommend getting in touch with Centre for Surgery.
The staff at Centre for Surgery were very kind and accommodating. They answered any questions I had about the procedure and were constantly checking up on me. A special thank you to Christina for all her support throughout.
I would just like to state the quality of care received from the nurses at Centre for Surgery was beyond the highest level. Sophie takes her patient care to another level beyond words. She always puts me at ease. She is there for me even at awkward hours just when I mostly needed reassurance and she is one of the most compassionate nurses I have come across and demonstrates her passion naturally for caring for others. She totally deserves recognition at its finest and thank you for always being there for me. 😍