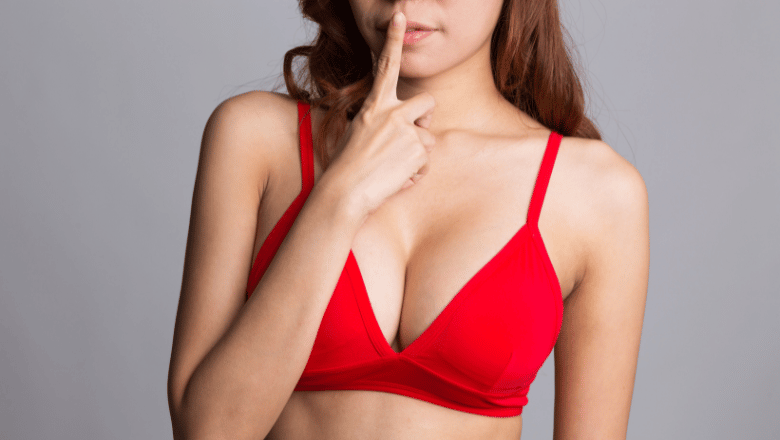 For people who are looking to have the best boob job in London, it is important to carry out plenty of research to help find the best boob job Surgeon in London. Centre for Surgery is the leading plastic surgery clinic in the UK and is home to specialist breast surgeons experienced in all types of boob jobs.
How to prepare for a boob job – top tips
Once you have booked your boob job procedure, it is important to arrange for a friend or relative to drive you to and from the clinic and to be with you for the first 24 hours after surgery. We recommend making alternative childcare arrangements if you have small children, as you will need to rest and relax as much as possible during the first week after surgery. You should prepare your dedicated room at home with all the essentials to minimise the need to shop around for common items after surgery. Avoid drinking alcohol for one week before the procedure and focus on eating a healthy diet with plenty of fresh fruit and vegetables. We recommend stopping smoking at least four weeks before and after the procedure to minimise the risk of delayed wound healing, infection or excessive scarring.
Avoid strenuous exercise the day before your procedure, as this may increase the risk of postoperative pain and discomfort. You will need to choose an appropriate post-operative breast garment to help support the breasts during the recovery period. The support bra functions to stabilise the breasts in the new position. The bra needs to be worn continuously for a minimum of four weeks after surgery, so you should spend time choosing a comfortable-fitting bra.
You should avoid taking aspirin or any medicines containing aspirin to minimise the risk of bleeding during or after the procedure. You will need to avoid Foued for a minimum of six hours before surgery, and clear fluids are allowed up to 2 hours before surgery. We recommend washing with chlorhexidine solution on the day of your procedure to reduce the risk of post-operative wound infection. You should remove artificial nails or nail polish as the Anaesthetist will need to monitor your oxygen levels with a finger probe during your procedure.
Boob job surgery overview
What are the pros and cons of over-the-muscle breast implant placement?
Over-the-muscle placement is ideal for women who have a moderate degree of breast tissue and can help to produce natural-looking breasts. Recovery after over-the-muscle placement is quicker compared with under-the-muscle. Patients can return to normal activities much more quickly.
There is a slightly higher risk of capsular contracture when smooth implants are placed in the subglandular position, and the risk of rippling is higher in the upper and inner part of the breasts, particularly if women have minimal breast tissue. Visibility of the implant edges, particularly the upper edge, may be more likely when implants are placed on top of the muscle.
What are the pros and cons of under-the-muscle breast implant placement?
The capsular contracture rate is less than 10% when implants are placed beneath the pectoral muscles. The muscle placement is better for thinner women with minimal breast tissue as the pectoral muscle can better conceal the upper and inner aspects of the implants. This means the risk of visible or palpable edges is less and produces a more natural breast curvature.
Recovery after under the muscle breast implant placement is slightly longer and more painful compared with subglandular breast augmentation. Bruising and swelling may take longer to disappear, and the breasts may take up to 6 weeks to fall into their natural position. Final results can take longer to appear, and between 3 to 6 months is average. Women with highly developed chest muscles may find they can affect the shape of the implant when they contract their muscles during exercise. The contracted muscle exerts pressure upon the implants, which leads to them being pushed in an outwards direction. Some women may feel a minor dent over the implant as it emerges from beneath the muscle. Women who have a moderate amount of breast tissue (B cup or more) have a higher chance of developing sagging of the breasts over time, particularly after breastfeeding, and this could result in a double bubble deformity.
RELATED: Breast implant placements – over or under the muscle?
How long does a boob job take to carry out?
Breast augmentation takes between one and two hours and is performed under a general anaesthetic as an outpatient. This means you will be able to go home later the same day. Breast augmentation involves making an incision in the lower breast crease, followed by the creation of a breast pocket to accommodate the insertion of breast implants. The incisions will then be closed with dissolvable stitches to leave a short and barely visible scar.
What is hybrid breast augmentation (implants + fat transfer)
Breast augmentation with implants can now be combined with fat transfer to the breasts, also known as fat transfer breast augmentation in the same procedure. Combining both in the same procedure can produce several benefits compared to breast implants or fat transfer alone.
Benefits of a hybrid boob job
Hybrid breast augmentation can produce natural-looking results when fat transfer is combined with implants. Women can achieve a significant and predictable increase in breast cup size with breast implants and with smoother and more natural implant edges when fat is injected around the implant. A more aesthetically pleasing side profile or side boob can also be achieved with breast fat transfer.
Women with little or no breast tissue may be more likely to develop implant rippling when breast implants alone are carried out. Combining fat grafting with implants minimises the risk of breast implant rippling or being able to feel the edges of the implant as injected fat helps to soften the implant borders. Combining implants with fat transfer can help to achieve a breast contour that more closely resembles normal breast tissue, and this helps to create harmony with the rest of your body. This procedure can produce a significant boost in self-confidence and emotional well-being. Fat transfer involves liposuction to remove excess fat, and areas containing stubborn fat can be contoured to achieve a more sculpted figure.
Boob job implants
What is the best type of boob implants for a boob job in London?
Mentor breast implants are considered to be the highest quality breast implants available in the UK. Our surgeons have years of experience with Mentor implants for boob job surgery.
What are the benefits of Sebbin implants?
Sebbin implants are a type of breast implant used in breast augmentation and reconstruction procedures. They have several benefits, including:
Natural look and feel: Sebbin implants are made of silicone gel, which mimics the feel of natural breast tissue.
Long-lasting: Silicone implants are known to last longer than their saline counterparts.
Variety of sizes and shapes: Sebbin implants come in a variety of sizes and shapes, which allows for a more customized result.
Low risk of rupture: Sebbin implants have a low risk of rupture or leakage, which means that they do not require frequent monitoring.
Durable: Sebbin implants are made with a durable, cohesive gel that holds its shape well.
It's important to note that breast implants are not lifetime devices and may require replacement over time. It's also important to consult with a board-certified plastic surgeon to discuss the potential risks and benefits of any surgery.
What is a gummy bear implant?
A gummy bear implant is a type of breast implant that is filled with a cohesive gel, which is thicker and more cohesive than the gel used in traditional silicone breast implants. This type of implant gets its nickname from the fact that the gel inside the implant is firm and retains its shape, like a gummy bear candy.
Gummy bear implants are known for their natural look and feel and are less likely to wrinkle or ripple than traditional silicone breast implants. They also have a lower risk of leaking, but if they do rupture, the gel inside is less likely to escape.
These types of implants come in different shapes, profiles and sizes to better adapt to the patient's anatomy and goals. They also have a textured surface that helps to reduce the risk of capsular contracture, a known complication of breast augmentation.
It's worth mentioning that Gummy bear breast implants are approved for use by the FDA for breast augmentation but not for breast reconstruction. As with all types of breast implants, it's important to discuss the potential risks and benefits with a qualified plastic surgeon before deciding.
What are my choices for boob job implant sizes?
Breast implant size is most commonly used by our surgeons are generally between 150cc and 800cc. Large breast implants have both a larger base width and increased projection. Breast implants are available in hundreds of different sizes and profiles to suit a wide range of body shapes.
What is the most popular size of implants for a boob job?
The most popular size of breast implants used for a boob job is generally between 280cc and 380cc. This is roughly comparable to a smaller or larger C cup.
Boob job concerns
Can a boob job affect nipple sensation?
There may be a temporary alteration to nipple sensitivity after breast augmentation. The nipples may be less or more sensitive, and are often related to post-operative swelling. Normal nipple sensitivity usually returns after four weeks but can take up to 3 months. Permanent changes in nipple sensitivity are rare and occur in approximately 2 to 3% of all patients.
Should I have a boob job before or after pregnancy?
Breast implant surgery is a hugely popular cosmetic surgery procedure. Once a patient has decided to have a boob job, the next question to consider is when to have it. We would recommend having an in-person consultation with a plastic surgeon to weigh up the pros and cons of timing your boob job. Although a boob job can be undertaken at any time, women planning to get pregnant within the next 9 to 12 months would be recommended to defer having a boob job. Although there is no risk of breast implants affecting babies, getting the best results may mean having the procedure once you have recovered from pregnancy, childbirth and breastfeeding.
If you have no plans to have children in the near future, then it is better to have it earlier to help you gain the incredible benefits that boob job surgery can produce.
Will I have visible scars after a boob job?
All types of surgery involving an incision will result in a scar. Some people may have a slightly higher risk of developing visible scarring compared with others. Our surgeons are experts in minimising the appearance of scars after a boob job with meticulous surgical techniques. An expertly undertaken breast augmentation involves making incisions in natural skin creases or folds and ensuring an attentive level of postoperative care to make any scars appear as inconspicuous as possible. Scars take between 12 and 18 months to flatten and fade to a faint white line.
RELATED: What breast augmentation scars can I expect?
How to fund your boob job
How much does a boob job cost?
The cost of a boob job will be determined by several factors, including the type of implants used, the location of the clinic and the surgeon you choose to carry out the procedure. Although the price can vary quite significantly, it is important to choose a surgeon who has a high level of expertise with significant experience in performing all types of breast augmentation surgery. The cost of a breast augmentation includes anaesthetic fees, facility fees and surgical fees. Preoperative medical assessments and postoperative after-care visits are also included in the cost of your procedure.
RELATED: How much does a boob job cost?
Can I get a boob job on finance?
Centre for Surgery partners with Chrysalis Finance, the leading provider of medical loans in the UK. We offer a full range of finance options, including 0% finance for eligible applicants. Applying could not be easier and takes no more than 15 minutes over the phone. Check your eligibility for boob job finance by calling us today on 020 7993 4849 and one of our friendly patient coordinators will be more than happy to assist you.
RELATED: How to finance breast implants
Is a boob job worth it?
The vast majority of women who have a boob job tell us they wish they had the procedure much earlier. Patient satisfaction rates after breast augmentation is extremely high. The procedure is relatively affordable and can help to boost self-confidence. Recovery after breast implants is generally smooth and comfortable. Women have a much better range of clothing choices after surgery. Breast implants can last between 10 and 20 years before they need to be removed and replaced.
RELATED: Can you get a breast enlargement on the NHS?
Boob job recovery
How long does it take to recover after a boob job?
Recovery after a boob job takes approximately six weeks, although it may take longer, particularly if combined with a breast lift. Every person heals differently depending on their underlying state of medical health. Your surgeon can give you detailed information about what to expect in the recovery period after a boob job.
When can I exercise after a boob job?
Light exercise can be started after two weeks, including light walking. Full exercise can be commenced after six weeks, although we would still recommend avoiding lifting heavy objects.
Will I need to buy new clothes after a boob job?
Boob job surgery gives larger and fuller breasts. Very often, this means upgrading your clothing, including your size of bra. The breasts will be heavier, and it is wise to choose garments with thicker and wider straps.
Boob job long-term effects
Can breast implants affect nipple sensation?
Yes, breast implants can affect nipple sensation. The degree to which sensation is affected can vary from person to person and depends on the type of surgery performed. Some people may experience temporary or permanent changes in sensation, while others may not notice any changes.
Will I still need to wear a bra after boob job surgery?
It is still important to wear a well-fitted bra after surgery, even though the breasts will be both larger and firm to the touch. This will help to minimise the risk of migration of the implants downwards over time. Underwired bras should be avoided for a minimum of eight weeks after a boob job to prevent irritation of the incisions, which could lead to excessive scar formation.
Does a boob job affect breastfeeding or breast milk production?
Having breast implants may cause a slight reduction in the amount of breast milk that can be produced. Most women may find no difference in breast milk production after having breast implants. Breasts commonly alter in size and shape both during pregnancy and after breastfeeding, and breastfeeding will not directly affect the shape opposition of breast implants.
How long do breast implants last?
Modern breast implants, such as those made by Mentor, are designed to last between 10 and 20 years. After ten years, the risk of implant-related complications, including capsular contracture, increases. The risk of breast implant rupture increases after ten years. Many women may have had breast implants for 20 years or more without any problems. We would recommend considering breast implant replacement or removal after ten years
Will I need a breast implant replacement?
Having a boob job effectively commits you to a further surgical procedure in future. This is because breast implants have a finite lifespan and do not last forever. The shape of your breasts may also change with time, and this could be due to pregnancy, breastfeeding, significant weight loss or the natural ageing process. Some women may develop complications related to having breast implants, such as capsular contracture or implant rupture. Procedures that could be required include breast implant removal, breast implant replacement, breast lift or fat transfer to breasts.
What is BIA-ALCL?
BIA-ALCL stands for Breast Implant-Associated Anaplastic Large Cell Lymphoma. It is a rare type of cancer that affects the immune system and can develop around breast implants. It is not breast cancer but a type of lymphoma that occurs in the tissue surrounding the implant. Symptoms of BIA-ALCL may include breast swelling or pain, lumps, and fluid accumulation around the implant. The exact causes of BIA-ALCL are not fully understood, but it is believed to be related to the presence of a certain type of implant or a specific surface texture. It is important to note that the incidence of BIA-ALCL is very rare, and the risk is considered low.
Boob job surgery at Centre for Surgery
Centre for Surgery is the leading cosmetic surgery clinic in London and is home to some of the best boob job surgeons in the UK. We carry out hundreds of boob job procedures each year at our state-of-the-art Baker Street clinic in Marylebone. Start your journey today by scheduling a consultation with an expert plastic surgeon. Call us on 02027 993 4849 or complete the contact form below, and one of our patient coordinators will be more than happy to assist you.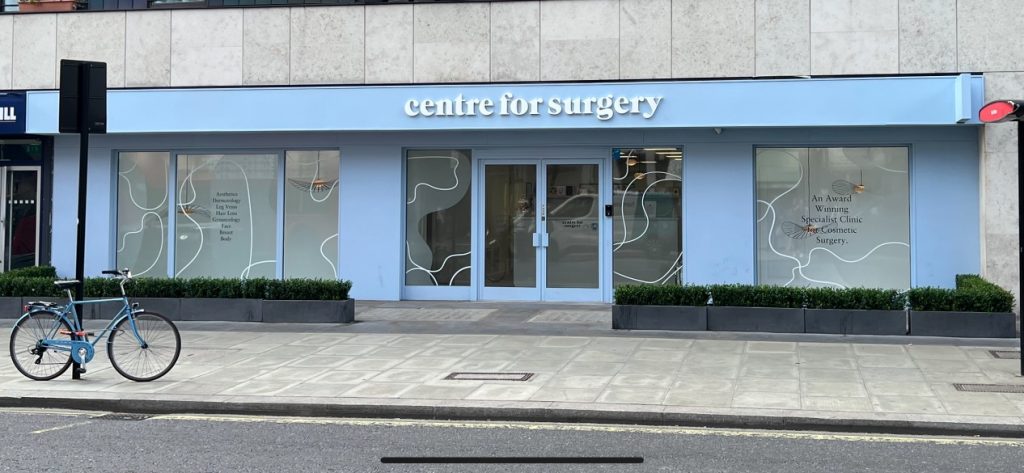 Amazing from start to finish, the communication was the main thing was fully informed and looked after, on the day of my breast augmentation, the staff were fab and made me feel at ease through out the whole process. Thank you so much.
Mohammed Farid
18/11/2021
I've had such a great experience with excellent advice, care and attention and surgical treatment (gynaecomastia) - I can fully endorse the treatment I have received from Centre for Surgery with absolutely no qualms at all. Brilliant in every way - thank you all so much.
Caroline Thorpe
14/11/2021
Very pleased with my whole experience of having a procedure. Was so nervous about getting treatment and i was reassured and felt so comfortable throughout thanks to the amazing nurses. I definitely made the right decision to have breast augmentation at centre for surgery with dr erel.
Melissa Briggs
08/11/2021
So glad I went with centre for surgery, the whole process went very smoothly from the consultations down to the actual day of the procedure. I was so nervous on the day but the whole team put me at ease and I'm happy with my results as I feel a lot more comfortable wearing certain clothes now. My surgeon was Alberto Di Giuseppe who performed a breast Augmentation on me, and I would definitely recommend as he was very clear on what the outcome of the surgery would be and which size would look the best for my frame.
Couldn't be happier with Dr Tillo work,i had my breast surgery one week ago and so happy with the results so far,all the staff are extremely nice and very supportive,i would definitely recommend their services,thank so much
From start to the finish everything was perfect for tummy tuck surgery. All staff is very friendly and the aftercare has been good. The Doctor and the nurse team was fantastic. I'm so happy...result is amazing. Thank you!!!
This was overall a great experience, all the staff at Centre for Surgery were friendly and put me at ease. It is a nerve wracking thing to go through an op but the staff were so nice. Mr Ertan has got a great team around him. On the day of the operation everything went smoothly to plan, there was no delay or holdups, I had another consultation with Mr Ertan who confirmed what was going to be done and that I was still happy to proceed. I was prepped for the procedure, I met with the anaesthetist who again was really nice and put me at ease explaining his role. After the procedure I woke up with the nurse by my side making sure I was OK and checking on me, I was able to stay in the clinic until I was ready to leave and was not rushed at all. I was well looked after from the start to the point when I was discharged. Post operation I was staying at a local hotel it was so close there was no point in even getting a taxi and I was able to walk back where my partner was waiting for me. I was expecting a lot of bruising to both my eyes but there was very little if any by the time the cast came off after 7 days, I am now at the two week post operation point and it is healing well with no outwardly visible bruising or scaring. The next milestone is a checkup at the 6 week point with my surgeon. If you're thinking of having something like this done I would highly recommend getting in touch with Centre for Surgery.
The staff at Centre for Surgery were very kind and accommodating. They answered any questions I had about the procedure and were constantly checking up on me. A special thank you to Christina for all her support throughout.
I would just like to state the quality of care received from the nurses at Centre for Surgery was beyond the highest level. Sophie takes her patient care to another level beyond words. She always puts me at ease. She is there for me even at awkward hours just when I mostly needed reassurance and she is one of the most compassionate nurses I have come across and demonstrates her passion naturally for caring for others. She totally deserves recognition at its finest and thank you for always being there for me. 😍