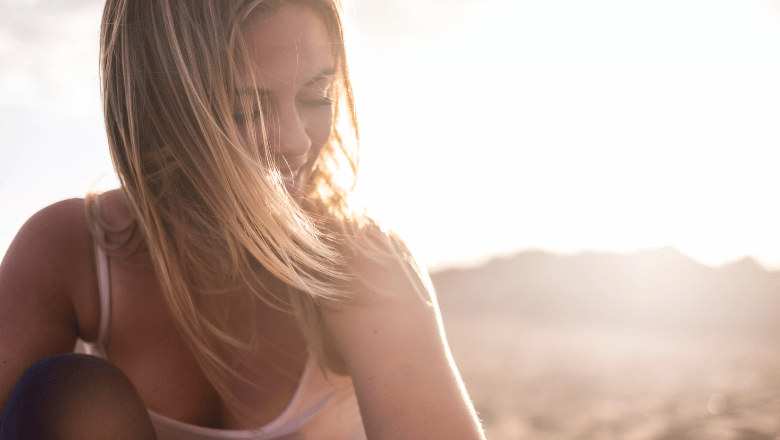 Over or under the muscle breast implant placements are the most common options when deciding on the most appropriate breast implant placement. In reality, it is more complex than that. There are four main breast implant placement options, and your surgeon will advise you of the most appropriate placement at your consultation for breast implant surgery.
RELATED: How much do breast implants cost?
Subglandular implant placement (over the muscle)
Subglandular implant placements are also known as being over the muscle. This approach valve placement of the implants on top of the pectoral muscles. The pectoral muscles are not divided, and there is a quicker recovery time. The procedure is much easier to perform compared with under the muscle implant placement. The pectoral muscle is not stretched over the implant, and there is, therefore, reduced pain and discomfort after the procedure. Subglandular breast augmentation is ideally suited for women who have moderate amounts of breast tissue. The implant is less likely to be distorted by muscular contraction as the pectoral muscle lies beneath the implant. Subglandular breast augmentation is not suitable for women who have little or no breast tissue. Although saline implants are rarely used in the UK, they cannot be used for the subglandular approach. If the procedure is carried out on women with minimal breast tissue, a fake-looking or unnatural breast appearance may result. Older generation implants placed in the subglandular position we are previously thought to result in a higher risk of visible implant rippling. The latest fourth-generation breast implants can easily be placed in the subglandular position without an increased risk of implant rippling.
RELATED: Things to consider before having breast augmentation
Dual plane implant placement (under the muscle)
Dual plane breast augmentation is usually classified as being under the muscle; however, only the upper portion of the implant is located beneath the pectoral muscle. The lower part of the breast implant lies in contact with the breast tissue. The dual plane approach is also known as a partial submuscular or partial retropectoral technique. The dual plane approach can help to optimise breast symmetry and get rid of uneven breasts. A modest breast lift can often be achieved with a dual plane technique. There is thought to be less risk of implant sagging, and x-ray mammograms are easier to interpret as the implant lies beneath the pectoral muscle. There is thought to be a reduced risk of implant rippling and capsular contracture with the dude plane approach. Compared with subglandular breast augmentation, dual plain breast augmentation takes longer to perform as the surgeon needs to dissect beneath the pectoral muscle. Manipulation of the pectoral muscle may increase pain and discomfort in the recovery period. Women with highly developed pectoral muscles may have a higher risk of implant distortion when the chest muscles contract. This may occur when lifting weights at the gym. There may be a temporary reduction in the strength of the chest wall muscles in the postoperative period as the pectoral muscle has to stretch over the breast implants.
Submuscular implant placement
The submuscular approach, also known as under the muscle, involves the placement of breast implants beneath the pectoral muscles entirely. This technique is most commonly used for breast reconstruction after surgery for breast cancer and is not commonly used for cosmetic breast implant surgery. The dual plane technique is the most commonly used method for under the muscle implant placement. The main advantage of submuscular breast implants is a decreased risk of implant rippling. There is an increased risk of chest tightness with this approach, and implants are more likely to sit high up on the chest. Muscular contraction of the pectoral muscle can easily distort the size and position of the implants. Many patients report significant pain and discomfort after having this technique and the recovery time is much longer compared with other breast implant placements. Submuscular breast augmentation takes much longer to perform compared with other types of surgery, and there is a higher risk of bleeding during and after the procedure.
Subfascial implant placement
Subfascial breast augmentation involves placement of the breast implant beneath the pectoral muscle fascia but on top of the pectoral muscle itself. Our surgeons are experts in subfascial implant placement, and it often combines the benefits of subglandular and dual plane breast implant placements in one procedure.
RELATED: What is subfascial breast augmentation?
The subfascial technique involves a reduced risk of implant rippling and capsular contracture and can produce natural-looking results. The recovery time after subfascial breast augmentation is much quicker, and patients report significantly reduced pain and discomfort after this technique. The procedure takes slightly longer as the surgeon will need to gently dissect the pectoral fascia away from the underlying muscle. This needs to be carried out in a particular fashion to minimise the risk of bleeding and potential trauma. Although long-term studies are not yet available, our surgeons report excellent outcomes with subfascial breast augmentation, although it is not suitable for everyone, and you will be assessed for suitability at your consultation.
What is the most commonly used breast implant placement?
In the UK, the dual plane approach remains the most commonly used breast implant placement. There are a few variations of the jewel playing technique which your surgeon may recommend, and this will depend on the amount of chest wall muscle that needs to cover the implant. Subglandular breast augmentation has increased in popularity over the last few years with the latest fourth-generation implants. Although not commonly used in the past, it is an excellent technique for women with moderate amounts of breast tissue and can produce natural-looking results. Our surgeons increasingly use the subfascial breast augmentation technique, which brings together the benefits of both dual plane and subglandular breast augmentation for more natural-looking results and a quicker recovery period.
RELATED: Commonly asked questions about breast augmentation
Which breast implant placement is best for me?
Choosing the best implant placement depends on several factors. Your surgeon will provide customised recommendations on optimum breast implant placements after carrying out a detailed physical examination to determine the dimensions of your breasts and the amount of breast tissue you have. The size of breast implants you would like to have, as well as your overall lifestyle, will also impact the decision for the most appropriate breast implant placement. Here at Centre for Surgery, our surgeons have many years of experience in performing breast implant surgery and will be able to advise you on the best implant placement method for optimum results.
Keller funnel for inserting breast implants
The Keller Funnel 'No-Touch' technique At Centre for Surgery, we use the Keller Funnel 'no-touch' technique for our breast augmentation surgeries. This involves using a device – the Keller Funnel – to insert the implant. This replaces the need for the surgeon to touch the implant and use their hands to insert it.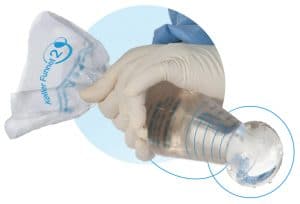 There are many benefits to the Keller Funnel technique, including:
Small incisions

Easy to insert the implants

Can get better placement within the breast pocket

There is less contact, meaning less chance of capsular contracture occurring

Surgery can be performed more quicker
Why choose Centre for Surgery for breast implant surgery?
We carry out hundreds of breast implant procedures at our state-of-the-art clinic in central London.
Our consultant plastic surgeons have specialised expertise in breast implant surgery.
Our philosophy is to focus on producing natural-looking results with minimal downtime and a quick recovery.
We use the highest quality breast implants from Mentor and Sebbin.
All breast implants have a 10-year implant warranty with £1000 towards corrective surgery in the event of capsular contracture or implant rupture.
We have a dedicated post-operative nursing team committed to providing high standards of medical care.
Centre for Surgery offers a lifetime guarantee on your implants.
We have hundreds of five-star reviews, with many patients recommending their friends and family to us.
Our surgeons will discuss the full range of breast implant options and not just one particular type of implant, so you'll be able to make an informed decision that is right for you.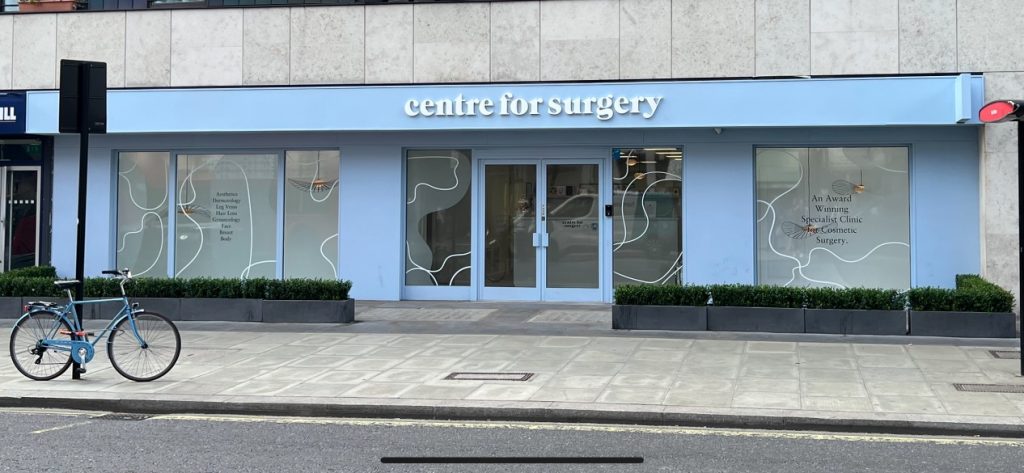 Amazing from start to finish, the communication was the main thing was fully informed and looked after, on the day of my breast augmentation, the staff were fab and made me feel at ease through out the whole process. Thank you so much.
Mohammed Farid
18/11/2021
I've had such a great experience with excellent advice, care and attention and surgical treatment (gynaecomastia) - I can fully endorse the treatment I have received from Centre for Surgery with absolutely no qualms at all. Brilliant in every way - thank you all so much.
Caroline Thorpe
14/11/2021
Very pleased with my whole experience of having a procedure. Was so nervous about getting treatment and i was reassured and felt so comfortable throughout thanks to the amazing nurses. I definitely made the right decision to have breast augmentation at centre for surgery with dr erel.
Melissa Briggs
08/11/2021
So glad I went with centre for surgery, the whole process went very smoothly from the consultations down to the actual day of the procedure. I was so nervous on the day but the whole team put me at ease and I'm happy with my results as I feel a lot more comfortable wearing certain clothes now. My surgeon was Alberto Di Giuseppe who performed a breast Augmentation on me, and I would definitely recommend as he was very clear on what the outcome of the surgery would be and which size would look the best for my frame.
Couldn't be happier with Dr Tillo work,i had my breast surgery one week ago and so happy with the results so far,all the staff are extremely nice and very supportive,i would definitely recommend their services,thank so much
From start to the finish everything was perfect for tummy tuck surgery. All staff is very friendly and the aftercare has been good. The Doctor and the nurse team was fantastic. I'm so happy...result is amazing. Thank you!!!
This was overall a great experience, all the staff at Centre for Surgery were friendly and put me at ease. It is a nerve wracking thing to go through an op but the staff were so nice. Mr Ertan has got a great team around him. On the day of the operation everything went smoothly to plan, there was no delay or holdups, I had another consultation with Mr Ertan who confirmed what was going to be done and that I was still happy to proceed. I was prepped for the procedure, I met with the anaesthetist who again was really nice and put me at ease explaining his role. After the procedure I woke up with the nurse by my side making sure I was OK and checking on me, I was able to stay in the clinic until I was ready to leave and was not rushed at all. I was well looked after from the start to the point when I was discharged. Post operation I was staying at a local hotel it was so close there was no point in even getting a taxi and I was able to walk back where my partner was waiting for me. I was expecting a lot of bruising to both my eyes but there was very little if any by the time the cast came off after 7 days, I am now at the two week post operation point and it is healing well with no outwardly visible bruising or scaring. The next milestone is a checkup at the 6 week point with my surgeon. If you're thinking of having something like this done I would highly recommend getting in touch with Centre for Surgery.
The staff at Centre for Surgery were very kind and accommodating. They answered any questions I had about the procedure and were constantly checking up on me. A special thank you to Christina for all her support throughout.
I would just like to state the quality of care received from the nurses at Centre for Surgery was beyond the highest level. Sophie takes her patient care to another level beyond words. She always puts me at ease. She is there for me even at awkward hours just when I mostly needed reassurance and she is one of the most compassionate nurses I have come across and demonstrates her passion naturally for caring for others. She totally deserves recognition at its finest and thank you for always being there for me. 😍