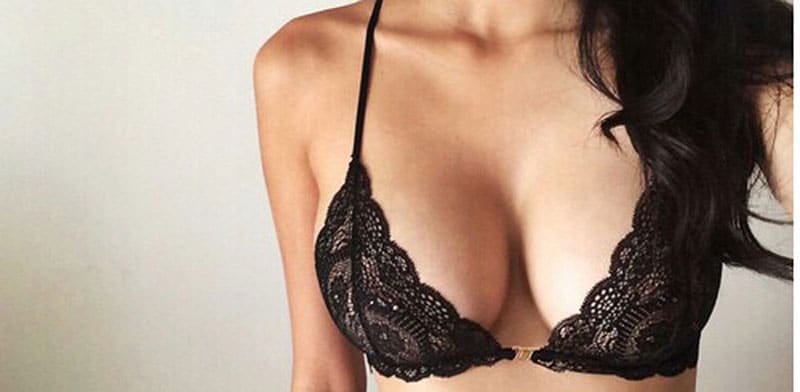 Breast enlargement is one of the most commonly performed cosmetic surgery procedures in the UK for women looking to get bigger and enhanced breasts. Many women often see their GP to see whether they could have a boob job on the NHS and, if so, whether the NHS will fund the cost of the treatment. Choosing to have surgery at a clinic in the private sector will involve having to pay for the cost of the treatment, with many clinics offering flexible finance options to help spread the cost of the repayments. Choosing to have boob job surgery privately is still the most common pathway for most patients in the UK.
Many people come to us for breast enlargement surgery after exploring the option of NHS boob jobs. They have been led to seek treatment in the NHS due to many individuals who can have free boob job surgery in the NHS after fabricating psychological symptoms to qualify for treatment. This has inevitably resulted in NHS managers coming into the firing line for allowing public sector funds to be used to fund the cost of cosmetic breast surgery. Here we discuss the eligibility criteria for breast enlargement surgery and whether it is still carried out in the NHS for specific patient groups.
Can I get a boob job on the NHS?
Surgery undertaken to increase the size of the breasts as part of a breast enlargement procedure is classified as a cosmetic treatment and is not covered by the NHS. There are several exceptions to this rule. In some cases, breast enlargement surgery is required for reconstruction after mastectomy or to treat psychological disturbance from having excessively small or uneven breasts. Potential funding for a boob job will vary depending on your postcode, with each clinical commissioning group having different criteria. We would recommend speaking to your GP 1st to see if you could potentially qualify for NHS treatment. In most cases, treatment will not be available for cosmetic purposes alone.
The following are examples of where an NHS boob job may be performed:
Breast reconstruction – many women, may require breast reconstruction surgery to restore the anatomy of the breasts after surgery for breast cancer, breast asymmetry or tubular breasts. Some women may have developed congenital defects which affect the growth and development of the breasts.
Psychological disturbances – simply deciding you want to increase the size of your breasts may not be sufficient to qualify for an NHS job. There are stringent eligibility criteria, and your local NHS provider will need a medical report from a specialist showing your mental health is severely affected by having small breasts. Most women who fall into this category have congenital defects present from birth or women with severe breast asymmetry due to trauma or surgery for breast cancer and suffer significant emotional distress affecting their mental health.
Will the NHS pay for my boob job?
No. The NHS has come under significant cost pressures over the last few years and has been exacerbated by the COVID-19 pandemic with severe strain placed on elective surgery waiting lists. This is on top of the historic underfunding, which has affected the NHS for many years. In 2014, breast enlargement surgery was one of several procedures formally announced as no longer performed in the NHS. This was due to several cases reported in the newspapers with many women who had successfully obtained free boob job surgery in the NHS with treatment costs of as much as £5000 each. Management of the NHS budget has always been a government priority. In 2022, it has become unjustified to fund the cost of cosmetic breast surgery purely to improve appearance.
There are few exceptions where the NHS may pay for your boob job. Most women who decide to have breast enlargement surgery do so due to the adverse impact of small breasts on their self-confidence and emotional well-being. Although this is a valid reason to have the surgery, the NHS has decided not to fund the cost of the procedure. Only people with severe psychological disturbance with depression may be possible NHS candidates for the procedure. Although other factors are taken into account when allocating funding, simply because you are unhappy with how you look will not be enough for you to qualify for NHS funding for boob job surgery.
Should I go private for a boob job?
Given the many hurdles to having a boob job in the NHS, many women rightly choose to consider what options exist in the private sector. Private cosmetic surgery, whilst traditionally viewed as only available to wealthy people, accessibility of cosmetic surgery has significantly widened over the last ten years. Centre for Surgery is one of the few clinics in London to offer flexible finance options, including 0% finance, which increases the affordability of the procedure for many women who otherwise could not afford it.
Even women who are successful in qualifying for NHS treatment may find they are placed on the NHS waiting list for surgery, and this means they may be waiting for many years to have treatment. Most people cannot wait for such long periods, and given that severe mental distress may worsen, it makes sense to have speedy and high-quality treatment in the UK private sector. At Centre for Surgery, women can have breast enlargement surgery without any waiting lists. Our highly experienced surgeons have many years of experience carrying out a boob job surgery without the inefficiencies in the NHS. By having treatment privately, you are having treatment tailored to you, and your surgeon can spend time listening to your ideas and concerns to plan treatment that best matches your needs and preferences. This is why our consultations are a minimum of 45 minutes and often take up to an hour, giving ample time to assess you thoroughly.
RELATED: How much is a boob job?
Does the NHS offer any type of cosmetic surgery?
The eligibility criteria that are in place for NHS boob jobs are similar, if not more stringent, for other types of cosmetic procedures. Several cosmetic surgery procedures may be performed in the NHS for defined reasons and involve a cosmetic component to the operation, including:
In common with the criteria for an NHS boob job, access to the above procedures will be determined based on functional symptoms and not on cosmetic appearance alone. Obtaining funding for Surgery will require having a detailed assessment by an approved specialist who will consider the medical, psychological and social implications of any symptoms you may be having, which may justify having a procedure. You can avoid these problems by choosing to have cosmetic surgery at a reputable UK cosmetic surgery clinic such as Centre for Surgery in London.
If you want to learn more about breast enlargement surgery and how much it costs, please get in touch with us at 0207 993 4849 or complete the contact form below to book a consultation with an expert surgeon at our Baker Street clinic in Marylebone.
Amazing from start to finish, the communication was the main thing was fully informed and looked after, on the day of my breast augmentation, the staff were fab and made me feel at ease through out the whole process. Thank you so much.
Mohammed Farid
18/11/2021
I've had such a great experience with excellent advice, care and attention and surgical treatment (gynaecomastia) - I can fully endorse the treatment I have received from Centre for Surgery with absolutely no qualms at all. Brilliant in every way - thank you all so much.
Caroline Thorpe
14/11/2021
Very pleased with my whole experience of having a procedure. Was so nervous about getting treatment and i was reassured and felt so comfortable throughout thanks to the amazing nurses. I definitely made the right decision to have breast augmentation at centre for surgery with dr erel.
Melissa Briggs
08/11/2021
So glad I went with centre for surgery, the whole process went very smoothly from the consultations down to the actual day of the procedure. I was so nervous on the day but the whole team put me at ease and I'm happy with my results as I feel a lot more comfortable wearing certain clothes now. My surgeon was Alberto Di Giuseppe who performed a breast Augmentation on me, and I would definitely recommend as he was very clear on what the outcome of the surgery would be and which size would look the best for my frame.
Couldn't be happier with Dr Tillo work,i had my breast surgery one week ago and so happy with the results so far,all the staff are extremely nice and very supportive,i would definitely recommend their services,thank so much
From start to the finish everything was perfect for tummy tuck surgery. All staff is very friendly and the aftercare has been good. The Doctor and the nurse team was fantastic. I'm so happy...result is amazing. Thank you!!!
This was overall a great experience, all the staff at Centre for Surgery were friendly and put me at ease. It is a nerve wracking thing to go through an op but the staff were so nice. Mr Ertan has got a great team around him. On the day of the operation everything went smoothly to plan, there was no delay or holdups, I had another consultation with Mr Ertan who confirmed what was going to be done and that I was still happy to proceed. I was prepped for the procedure, I met with the anaesthetist who again was really nice and put me at ease explaining his role. After the procedure I woke up with the nurse by my side making sure I was OK and checking on me, I was able to stay in the clinic until I was ready to leave and was not rushed at all. I was well looked after from the start to the point when I was discharged. Post operation I was staying at a local hotel it was so close there was no point in even getting a taxi and I was able to walk back where my partner was waiting for me. I was expecting a lot of bruising to both my eyes but there was very little if any by the time the cast came off after 7 days, I am now at the two week post operation point and it is healing well with no outwardly visible bruising or scaring. The next milestone is a checkup at the 6 week point with my surgeon. If you're thinking of having something like this done I would highly recommend getting in touch with Centre for Surgery.
The staff at Centre for Surgery were very kind and accommodating. They answered any questions I had about the procedure and were constantly checking up on me. A special thank you to Christina for all her support throughout.
I would just like to state the quality of care received from the nurses at Centre for Surgery was beyond the highest level. Sophie takes her patient care to another level beyond words. She always puts me at ease. She is there for me even at awkward hours just when I mostly needed reassurance and she is one of the most compassionate nurses I have come across and demonstrates her passion naturally for caring for others. She totally deserves recognition at its finest and thank you for always being there for me. 😍