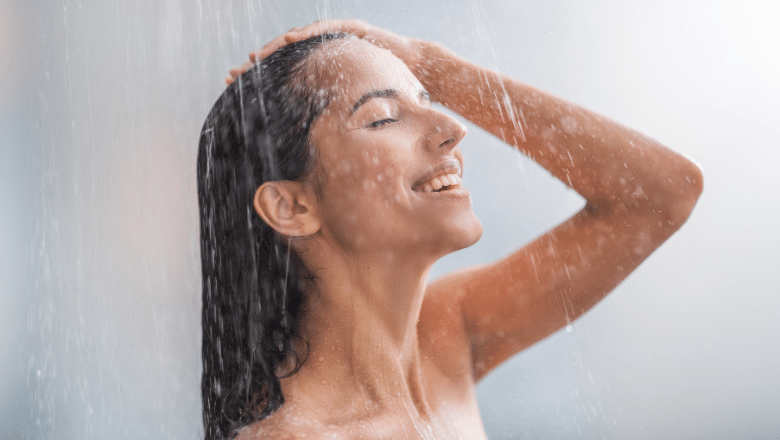 Showering After a Cosmetic Surgery Procedure
Feeling apprehensive about the prospect of bathing after undergoing surgery is quite common. The notion of navigating around fresh surgical wounds and dealing with discomfort might make you consider avoiding the shower. However, maintaining hygiene through regular showering plays a pivotal role in ensuring a smooth and efficient recovery following plastic surgery.
At Centre for Surgery, our commitment to your well-being extends beyond the surgery room. We understand the importance of proper post-operative care and its impact on your healing process. A key aspect of this care involves keeping surgical incisions meticulously clean to prevent infections and promote faster healing.
Our objective is to dispel any fears you might have about post-surgical showering and to arm you with practical advice for a comfortable and effective bathing routine during recovery. Read on to discover our expertly crafted guide to showering after cosmetic surgery, designed to help you achieve the best possible outcomes from your recovery journey.
Understanding Timed Care for Effective Post-Surgery Healing
The thought of having to cleanse your surgical incisions soon after returning home is understandably daunting. But rest assured, the process of showering after surgery is more nuanced and carefully timed than it may initially seem.
Firstly, it's important to note that you won't be stepping into the shower immediately after your surgery. This delay is crucial for your recovery and should bring a sense of relief.
Your surgical incisions require a minimum of 48 hours to seal properly. Showering prematurely risks reopening these wounds. This can lead to a range of undesirable outcomes, such as inadequate healing, bleeding, the possibility of pronounced scarring, and more seriously, the risk of infections.
Once the initial 48-hour period has passed, you can safely have your first post-operative shower. This timing is essential to ensure your wounds have begun to heal adequately, reducing the risk of complications and setting the stage for a smoother recovery.
Safe Showering Practices Following Plastic Surgery
Showering post-plastic surgery may lack the indulgence of a leisurely, scented bath, but it can be a soothing and safe experience when done correctly. The key is to follow a carefully planned approach that minimises discomfort and supports your healing journey. Here's an expanded guide to help you navigate this essential aspect of postoperative care:
1. Selecting the Right Cleansing Agent:
Opt for Antimicrobial Soap: Avoid soaps with heavy fragrances, as they often contain skin irritants like alcohol and allergens, which can aggravate your incisions. Instead, choose an antimicrobial soap. At the Centre for Surgery, we recommend Hibiscrub for its effectiveness in cleansing and preventing infection in the surgical area.
2. Regulating Water Temperature:
Avoid Hot Water: Hot water can increase inflammation and cause itchiness around incision sites. To prevent this, use cool or lukewarm water. This temperature is gentle on the skin and won't irritate your surgical wounds.
3. Initial Cleansing Method:
Commence with a Sponge Bath: Direct showering isn't advisable immediately after surgery. Instead, opt for a sponge bath. Fill a basin with lukewarm water mixed with a few drops of your antimicrobial soap. Using a clean sponge or washcloth, gently clean your body, taking care to avoid the incision areas. This method helps maintain hygiene without disturbing the healing wounds.
4. Understanding Bathing Options:
Avoid Bathtubs: It's a misconception that baths are preferable to showers after surgery. Soaking in a bathtub can expose your wounds to bacteria, heightening the risk of infection. Stick to showers, as they are safer and more hygienic.
5. Protecting Surgical Dressings:
Keep Bandages Dry: It's imperative to keep any dressings or bandages dry. If your surgeon has applied bandages, make sure to keep them out of water. You can cover the area with a plastic wrap or bag during your shower to protect it.
6. Additional Tips for a Safe Showering Experience:
Gradually Reintroduce Showering: After the initial 48-hour period post-surgery, you can start to reintroduce showering. Begin with short, gentle showers, gradually increasing the duration as your comfort level allows.
Use Gentle Motions: When washing near your incisions, use gentle, patting motions rather than rubbing. This reduces the risk of irritating or reopening the wounds.
Monitor Water Pressure: Ensure that the shower's water pressure is not too strong. A gentle flow is less likely to cause discomfort or harm to the incision sites.
Seek Assistance if Needed: If you're unsure or unable to shower safely on your own, don't hesitate to ask for help from a family member or caregiver.
Navigating Recovery with Confidence: Safe Showering and Self-Care After Plastic Surgery
Embarking on a plastic surgery journey is a significant personal decision. The recovery phase, in particular, can be challenging, impacting both your physical and emotional well-being. To help ease your concerns and promote a smooth recovery, consider these additional self-care strategies:
1. Implement Safe Showering Practices:
Use a Shower Stool: Post-surgery, it's common to experience dizziness or weakness. A shower stool provides a secure place to sit during your shower, helping you conserve energy and maintain balance.
2. Choose Appropriate Clothing:
Opt for Comfortable Attire: Post-surgery, prioritize wearing clean, soft, and loose clothing. Whether you have special post-surgical garments or not, ensuring your outerwear is comfortable will help you feel more relaxed and aid in your recovery.
3. Modify Your Skincare Routine:
Simplify Skincare Products: At the Centre for Surgery, we understand the importance of skincare. However, during the early stages of recovery, it's advisable to reduce the use of strong lotions and fragrances. Stick to mild, fragrance-free products that your surgeon approves of.
4. Stay Vigilant for Complications:
Monitor for Any Warning Signs: Pay close attention to your body. If you notice symptoms like fever, increased swelling, redness, discharge, warmth at the incision site, or if something feels amiss, don't hesitate to contact your surgeon immediately.
5. Rely on Your Support Network:
Seek Assistance from Loved Ones: Having a strong support system is crucial, especially after invasive surgeries. Depend on your loved ones to help you follow post-op instructions, assist with meals and hydration, and offer support during the initial stages of healing.
Holistic Recovery Strategies: Enhancing Healing Beyond the Shower
At Centre for Surgery, we are dedicated to providing a complete, 360° surgical experience that extends far beyond just post-operative shower care. Our approach to recovery encompasses a range of practices to ensure optimal healing and maintenance of surgical results. Here are some key strategies to enhance your recovery journey:
1. Emphasise Rest:
Allow Ample Time for Rest: Adequate rest is fundamental to recovery. Ensure you get enough sleep and relax as much as necessary to aid your body's healing process.
2. Incorporate Gentle Exercise:
Engage in Light Walking: Gentle walks can be beneficial post-surgery. They promote blood circulation, reduce the risk of blood clots, and help maintain physical health without straining your body.
3. Protect Your Surgical Incisions:
Avoid Sun Exposure on Incisions: Protect your healing incisions from direct sunlight. Sun exposure can lead to increased scarring and pigmentation issues. Use protective clothing or a high-SPF sunscreen as advised by your surgeon.
4. Maintain a Nutritious Diet:
Eat a Balanced Diet: A diet rich in vitamins, minerals, and essential nutrients aids in healing. Focus on consuming fresh fruits, vegetables, lean proteins, and whole grains.
5. Stay Hydrated:
Regular Hydration is Key: Keeping your body well-hydrated is crucial for recovery. Drink plenty of water throughout the day to support overall health and aid in the healing process.
6. Refrain from Smoking:
Avoid Smoking During Healing: Smoking can significantly hinder your healing process and increase the risk of complications. It's essential to avoid smoking during the recovery period.
7. Attend Follow-Up Appointments:
Keep Up with Post-Operative Check-Ups: Regular follow-up appointments with your surgeon are vital. They help monitor your progress and address any concerns promptly.
8. Maintain a Positive Attitude:
Stay Optimistic and Patient: A positive mindset can significantly impact your recovery. Stay optimistic, and remember that healing is a gradual process.
FAQs: Understanding Showering Practices After Plastic Surgery