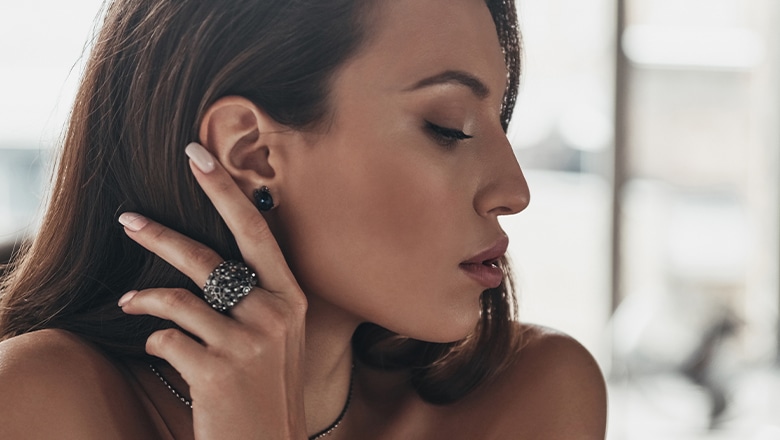 There is a wide variety of nose sizes and shapes, with each person's nose possessing unique features. For patients unhappy with their nose looks, rhinoplasty or 'nose job' surgery is a highly effective surgical procedure for nose reshaping. Many people may already have noticed certain features of their nose that they are unhappy with, and when carrying out online research about rhinoplasty, they may have a better idea of which aspects of their nose they would like to change.
RELATED: All about Rhinoplasty
Our rhinoplasty surgeons are some of the most experienced rhinoplasty experts in London, and the type of surgery required will depend on your nose shape. There is a wide range of different types of nose shapes, as detailed below:
Different nose shapes
Bulbous nose / bulbous nose tip
A bulbous nose has a rounded and enlarged appearance of the nasal tip, which often results in the tip of the nose looking out of balance with the rest of the nasal features. Bulbous nose surgery involves reducing the tip of the nose by removing excess cartilage and accurately reshaping the cartilage remaining with sutures for precise correction. Some people may develop a bulbous nose due to a skin condition referred to as rhinophyma. Chronic untreated rosacea can result in the development of rhinophyma. Rhinoplasty is not the correct treatment for rhinophyma is the excessive proliferation of the soft tissue surrounding the nasal framework is the underlying problem and is not related to the underlying nasal framework itself. The best treatment would be CO2 or Erbium laser for precise reshaping of the rhinophyma nose. Well-known public personalities who have a bulbous noses include former US President Bill Clinton.
RELATED: Key Facts And Myths About Rhinoplasty Surgery
Celestial / upturned nose
The upturned nose usually has a small size, and the tip of the nose projects upwards. Celestial nose shapes most commonly have a slight depression located on the middle part of the dorsum of the nose. This is a commonly requested nose shape for many patients who come to see us. However, some patients may have a significantly upward nasal tip rotation that results in a significant curve which may be a source of distress for any patients that wish to have this corrected. Celebrities known to have upturned noses include Zac Efron and Emma Watson.
SEE ALSO: How long does swelling last after a Rhinoplasty?
Snub nose / Button nose
A button nose is also known as a snub nose and has similar characteristics to an upturned nose, although snub noses tend to be rounder in shape with an upturned component so that the nostrils are more visible when viewed front on. Patients who have a button nose most commonly have a Rhinoplasty to lower the nasal tip and increase the length of the nose. Examples of celebrities who have a button nose include Wayne Rooney and Elizabeth Taylor.
SEE ALSO: What is non-surgical rhinoplasty?
Greek nose / Straight nose
Greek noses are also known as straight noses as the most characteristic feature is the straight nasal dorsum or bridge and nostrils with a narrower appearance. Many patients view Greek noses as a highly desirable nose shape as there is often a lack of bumps on the nasal dorsum, which is the most popular nose shape requested by most of our patients. Some patience with straight noses choose to have a rhinoplasty procedure if they feel the size of their nose is too large or to reduce the prominence of the nasal tip to improve balance with the rest of their facial features. Famous people known to have a Greek nose include Kate Middleton and Jennifer Aniston.
RELATED: Common questions about rhinoplasty
Bumpy/crooked nose
A bumpy or crooked nose most commonly develops due to previous traumatic injury to the nose from contact sports such as rugby. In some cases, a crooked nose may develop from birth due to the influence of hereditary factors, including the excessive proliferation of the cartilaginous framework of the nose. A crooked nose often appears deviated when viewed from the front or may have prominent and visible bumps. Crooked nose correction is a complex type of rhinoplasty procedure that uses reconstructive techniques. This type of rhinoplasty is only carried out by expert rhinoplasty surgeons who regularly perform reconstructive surgery on the nose. Celebrities who have bumpy or crooked noses include Clive Owen and Owen Wilson.
SEE ALSO: Surgical versus non-surgical rhinoplasty
Roman nose / Aquiline Nose
Roman noses have an excessively prominent nasal bridge that may deviate slightly at the tip of the nose. Patients with a Roman nose have rhinoplasty surgery to improve tip projection and remove prominent dorsal humps found on the bridge of the nose. Many men find a Roman nose highly desirable and are the most commonly requested nose shape by men. Well-known celebrities who have a Roman nose include Tom Cruise and Ryan Gosling.
SEE ALSO: All about Rhinoplasty
Hawk nose
Hawk nose shapes commonly resemble the form of a Roman nose; however, a hawk nose has a narrower nasal bridge and a pointy nasal tip. These types of noses often have a prominent curvature which gives the impression of a hooked appearance similar to a hawk's beak. This is seen as an undesirable nose shape by many patients. Rhinoplasty surgery is effective for straightening the nose and smoothening the nasal contour. The actor Adrien Brody is one of the most famous people who have a hawk-type nose shape.
Fleshy nose
Fleshy noses are most commonly seen in men, and the most characteristic features are a large and wide nose with a prominent nasal projection. Many patients seek rhinoplasty surgery for a fleshy nose to reduce the width of the sides of the nose and narrow the tip to give increased tip definition. Well-known people who have fleshy noses include Mark Ruffalo and Albert Einstein.
SEE ALSO: Ultrasonic Rhinoplasty
Nubian nose
Nubian nose shapes are most commonly seen in patients of African backgrounds. The characteristic features of a Nubian nose include a broad base, a long nasal bridge and a nose tip which often projects downwards towards the lips. Patients of African descent who have Nubian noses most commonly have rhinoplasty Surgery to reduce the width of the nose as part of an ethnic rhinoplasty procedure. Former US President Barack Obama and Beyoncé have Nubian nose shapes.
Can your nose shape be changed?
Rhinoplasty is the best procedure for altering the size and shape of the nose. Our expert rhinoplasty surgeons have years of experience working with patients to achieve the ideal nose shape for them using cutting edge surgical techniques. As with all types of cosmetic surgery, it is essential to have realistic expectations of what the surgery can achieve. For patients who are not yet keen on a permanent rhinoplasty procedure, the option of a non-surgical rhinoplasty could be appropriate. It can often be used as a tester to see if patients are happy with their new shape. Non-surgical rhinoplasty is a temporary procedure with results lasting no more than 18 months. The procedure can reshape the nose and add volume in certain areas to reduce the appearance of any localised lumps and bumps. Once they are happy, they can then proceed with a surgical rhinoplasty for a permanent and long-term fix.
How to make your nose smaller?
Reducing the size of the nose is one of the most common reasons for patients to have a rhinoplasty procedure. This type of rhinoplasty is known as a reduction rhinoplasty. It is designed to reduce the overall size of the nose or surgically reshape the nasal tip to make it appear smaller. When you have your rhinoplasty consultation, the surgeon will design the optimal treatment plan to fit your needs and preferences. Rhinoplasty surgery typically involves the removal of cartilage and bone to make the nose appear smaller and in better balance with the rest of your facial features.
RELATED: What Nose Shape Concerns Can Rhinoplasty Correct?
What is the most popular nose shape?
Everyone is different, and noses are unique to an individual. What works for one patient may appear significantly different for another patient. The ideal size and shape of the nose are noses in proportion to the rest of your facial features. Generally, the most commonly requested type of nose shape is the Greek nose, which is probably due to the straighter contours. It is essential to bear in mind that the best noses are tailored to the individual patient. While photos of celebrities can be helpful, these should only be used as a rough guide for what can be achieved with rhinoplasty surgery.
Rhinoplasty before and after results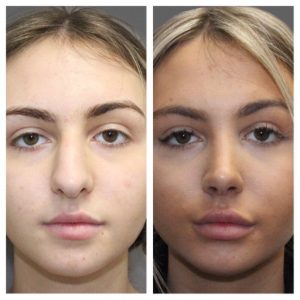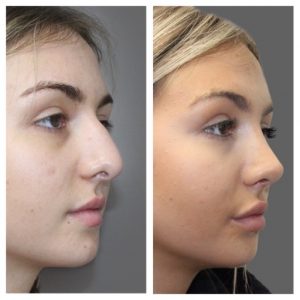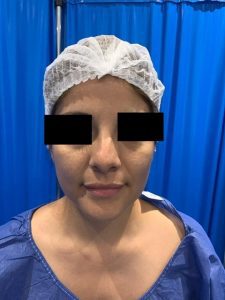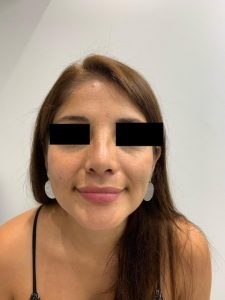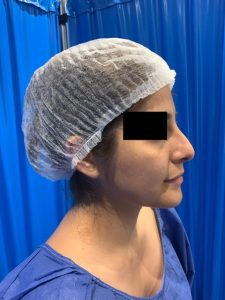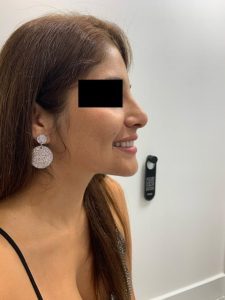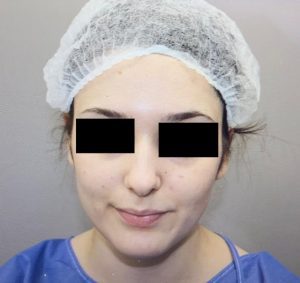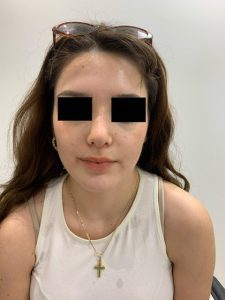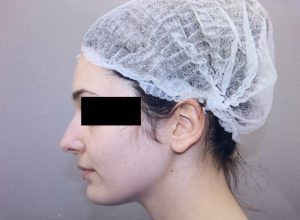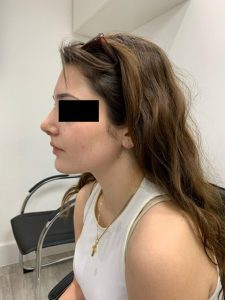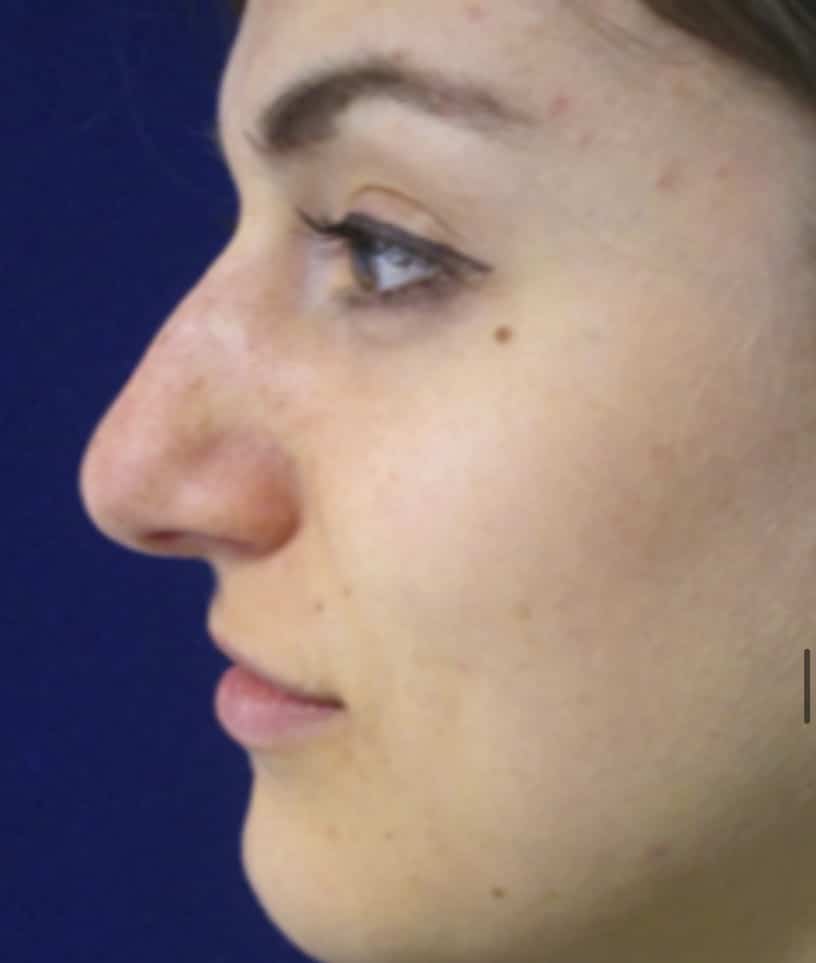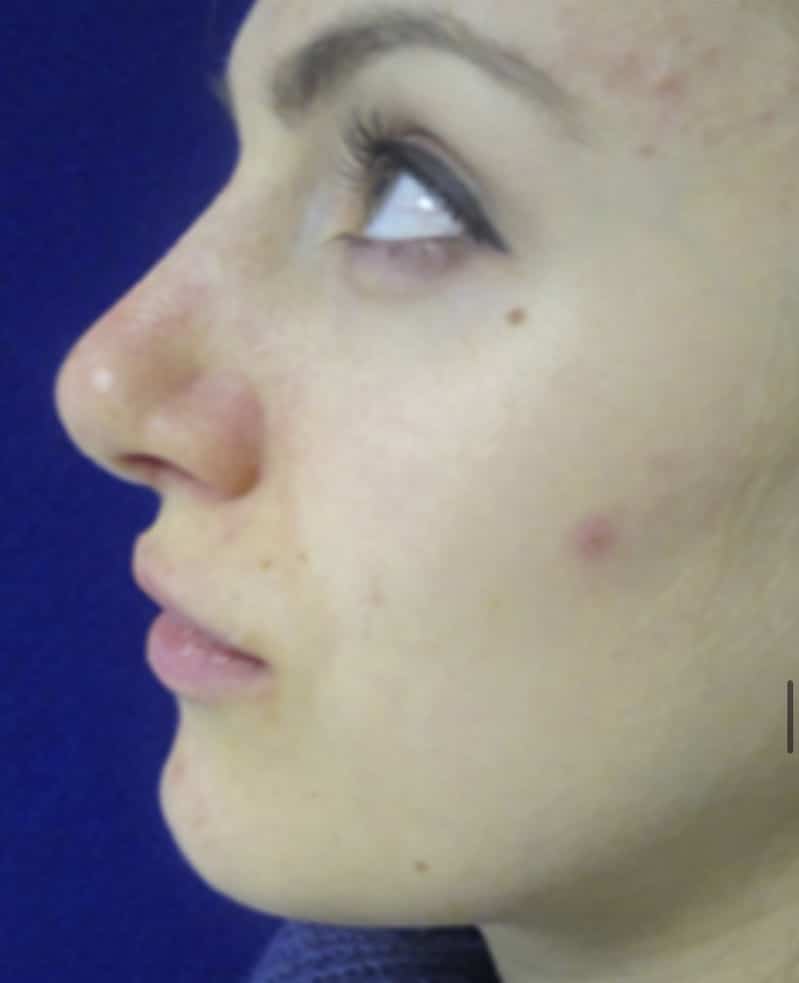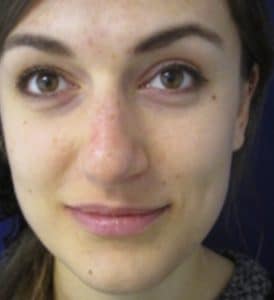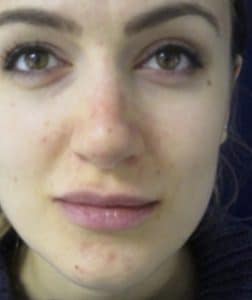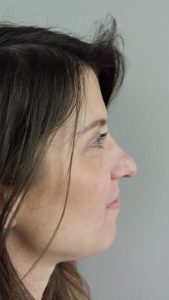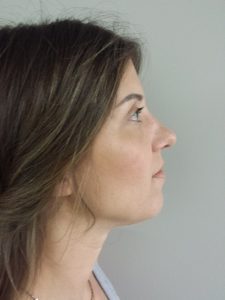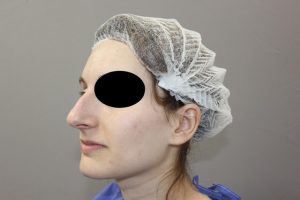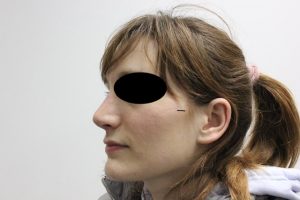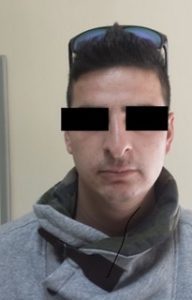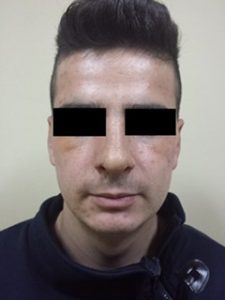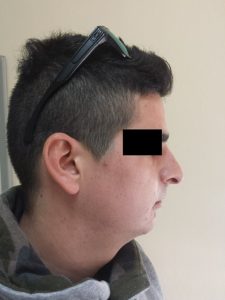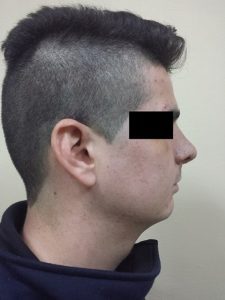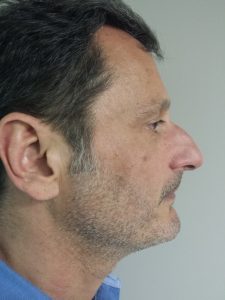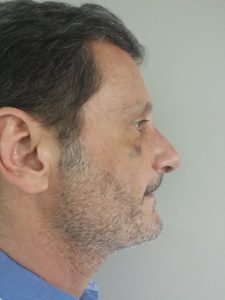 Rhinoplasty surgery at Centre for Surgery
Centre for Surgery is the leading cosmetic surgery clinic in London and the UK. Our expert rhinoplasty surgeons have many years of experience carrying out all types of rhinoplasty procedures, including revision rhinoplasty. We collectively carry out hundreds of rhinoplasty procedures each year at our state of the art Baker Street clinic in central London.
All-inclusive rhinoplasty cost with no hidden extras
Your very dedicated patient coordinator to act as your point of contact throughout all stages of your rhinoplasty journey with us
Our rhinoplasty surgeons have trained at some of the worlds leading centres for rhinoplasty surgery, including Istanbul, New York and Australia
Our post-operative nursing team take a proactive approach to monitor your progress during the rhinoplasty recovery period
We are contactable 24 hours a day, seven days a week, for any questions or concerns you may have after you have had your rhinoplasty procedure
We are committed to achieving the high standards of medical care both before, during and after your procedure
Please contact us today to book a face-to-face consultation with an expert rhinoplasty surgeon in London at our advanced day surgery facility in Marylebone, central London.
Amazing from start to finish, the communication was the main thing was fully informed and looked after, on the day of my breast augmentation, the staff were fab and made me feel at ease through out the whole process. Thank you so much.
Mohammed Farid
18/11/2021
I've had such a great experience with excellent advice, care and attention and surgical treatment (gynaecomastia) - I can fully endorse the treatment I have received from Centre for Surgery with absolutely no qualms at all. Brilliant in every way - thank you all so much.
Caroline Thorpe
14/11/2021
Very pleased with my whole experience of having a procedure. Was so nervous about getting treatment and i was reassured and felt so comfortable throughout thanks to the amazing nurses. I definitely made the right decision to have breast augmentation at centre for surgery with dr erel.
Melissa Briggs
08/11/2021
So glad I went with centre for surgery, the whole process went very smoothly from the consultations down to the actual day of the procedure. I was so nervous on the day but the whole team put me at ease and I'm happy with my results as I feel a lot more comfortable wearing certain clothes now. My surgeon was Alberto Di Giuseppe who performed a breast Augmentation on me, and I would definitely recommend as he was very clear on what the outcome of the surgery would be and which size would look the best for my frame.
Couldn't be happier with Dr Tillo work,i had my breast surgery one week ago and so happy with the results so far,all the staff are extremely nice and very supportive,i would definitely recommend their services,thank so much
From start to the finish everything was perfect for tummy tuck surgery. All staff is very friendly and the aftercare has been good. The Doctor and the nurse team was fantastic. I'm so happy...result is amazing. Thank you!!!
This was overall a great experience, all the staff at Centre for Surgery were friendly and put me at ease. It is a nerve wracking thing to go through an op but the staff were so nice. Mr Ertan has got a great team around him. On the day of the operation everything went smoothly to plan, there was no delay or holdups, I had another consultation with Mr Ertan who confirmed what was going to be done and that I was still happy to proceed. I was prepped for the procedure, I met with the anaesthetist who again was really nice and put me at ease explaining his role. After the procedure I woke up with the nurse by my side making sure I was OK and checking on me, I was able to stay in the clinic until I was ready to leave and was not rushed at all. I was well looked after from the start to the point when I was discharged. Post operation I was staying at a local hotel it was so close there was no point in even getting a taxi and I was able to walk back where my partner was waiting for me. I was expecting a lot of bruising to both my eyes but there was very little if any by the time the cast came off after 7 days, I am now at the two week post operation point and it is healing well with no outwardly visible bruising or scaring. The next milestone is a checkup at the 6 week point with my surgeon. If you're thinking of having something like this done I would highly recommend getting in touch with Centre for Surgery.
The staff at Centre for Surgery were very kind and accommodating. They answered any questions I had about the procedure and were constantly checking up on me. A special thank you to Christina for all her support throughout.
I would just like to state the quality of care received from the nurses at Centre for Surgery was beyond the highest level. Sophie takes her patient care to another level beyond words. She always puts me at ease. She is there for me even at awkward hours just when I mostly needed reassurance and she is one of the most compassionate nurses I have come across and demonstrates her passion naturally for caring for others. She totally deserves recognition at its finest and thank you for always being there for me. 😍