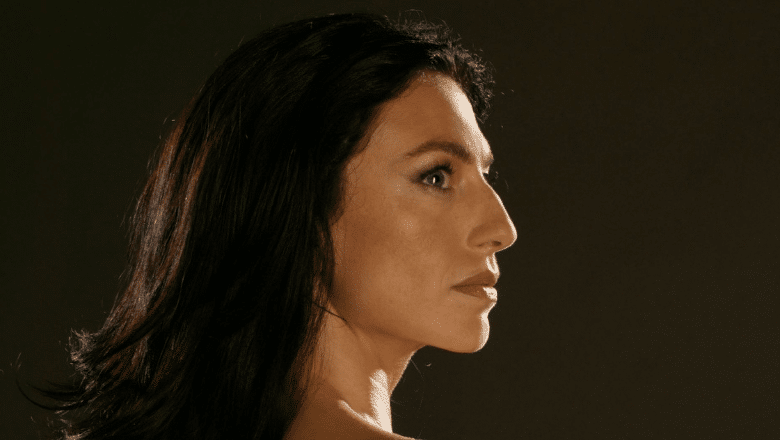 Everyone's nose is unique. They can be petite, long, broad, or straight, some might be sleek while others could have little bumps. Across many cultures, people often think of a straight nose as being particularly good-looking. A nose that sits well with the rest of your face can really enhance your overall appearance. But let's be honest, not everyone is fortunate enough to be born with that 'perfect' straight nose. Some of us might have noses that are a bit bent or have a hook shape. If you're one of those people, don't fret! Modern procedures, like rhinoplasty, offer a solution to help reshape and refine the nose.
If you're curious about this and want more information, come visit us at the Centre for Surgery in London. We're here to guide you through the journey to your desired nose shape.
RELATED: Nose Surgery FAQs – Q&A about Rhinoplasty
What is an Aquiline Nose?
An Aquiline Nose, commonly referred to as a Roman nose, is one that has a distinctive curve, especially at the bridge. The term 'Aquiline' is derived from the Latin word 'aquilinus', which translates to 'eagle-like'. This is because the curve of the nose is reminiscent of the curved beak of an eagle.
RELATED: Different Types of Nose Shapes – What are the Surgical Options?
Why Might Someone Have a Hooked or Crooked Nose?
There are various reasons why someone might have a nose that's bent or has a hooked shape. Here are some of the main causes:
Genetics: Sometimes, the shape of our nose is simply down to our genes. If your family members have a hooked or crooked nose, there's a chance you might inherit that trait too.
Injuries and Trauma: A sudden blow or injury can alter the shape of the nose. Sports injuries, accidents, or even fights can lead to a change in nose shape.
Infections: Certain severe infections can potentially change the structure and appearance of the nose.
Previous Nose Surgeries: Sometimes, a previous surgery intended to correct or enhance the nose might not go as planned, leading to an undesired shape.
Tumours: Though rare, growths or tumours in the nose can alter its appearance and structure.
For those seeking a change, modern surgical methods can help correct the appearance of the nose, ensuring it matches an individual's desired look and complements their facial features.
How to Address a Hooked or Crooked Nose
When considering modifications to the nose, there are several avenues to explore, depending on the extent of change desired and the specific issues being addressed. Consultation with a skilled plastic surgeon is essential to evaluate and recommend the most appropriate intervention. Here's an overview of the potential treatments:
1. Rhinoplasty Surgery
Rhinoplasty, often termed a 'nose job', is a surgical procedure that modifies the structure and appearance of the nose. There are two primary categories:
Cosmetic Rhinoplasty: This type targets enhancing the aesthetic appearance of the nose, without necessarily affecting its function.
Functional Rhinoplasty: This approach aims to rectify any breathing issues or internal obstructions, which might be causing discomfort or medical problems. Benefits of rhinoplasty can encompass a host of enhancements, such as straightening, reshaping, and adjusting the size of the nostrils.
2. Septoplasty Surgery
A septoplasty is a surgical intervention focused on the septum – the partition separating the two nasal cavities. This procedure is particularly effective for those with a deviated or bent septum, which might give the nose a hooked or crooked appearance. Beyond cosmetic appeal, septoplasty can offer relief from:
Persistent snoring.
Recurrent headaches.
Prolonged facial discomfort.
Excessive nasal discharge.
3. Non-surgical Nose Correction
For those not keen on undergoing surgery, there's an alternative: non-surgical nose reshaping. This procedure involves the careful injection of dermal fillers into strategic areas of the nose, subtly altering its shape and contour. While it's a less invasive approach, it's particularly suited for individuals needing slight modifications. Some of its advantages include:
Absence of a need for anaesthesia.
Rapid recovery period.
Minimal side effects, like swelling or bruising.
A cost-effective alternative when compared to full-scale nose surgery.
Getting Ready for Aquiline Nose Surgery: A Comprehensive Guide
Opting for Aquiline Nose Surgery is a significant decision, and adequately preparing for the procedure is crucial to ensure optimal results and a smooth recovery. If you've decided to proceed with this surgery, here's a step-by-step guide to help you get ready:
Pre-surgical Tests: Before your surgery, your surgeon will likely request various medical tests to ensure you're a suitable candidate for the procedure. It's essential to complete these tests in a timely manner.
Kick the Unhealthy Habits: If you're a smoker, it's essential to quit or at least significantly reduce your intake several weeks before the surgery. Similarly, it's advised to cut down or eliminate alcohol consumption. Both smoking and drinking can interfere with the healing process and might lead to complications.
Medication Review: Discuss your current medications with your surgeon. They might advise adjustments to your usual drug regimen, either pausing or switching certain medicines. Always follow their advice meticulously.
Plan Work or School Leave: Depending on the nature of your job or daily activities, you'll need to take some time off. It's prudent to arrange this in advance to ensure you have ample recovery time without the pressures of daily commitments.
Steer Clear of Specific Drugs: A few weeks before the surgery, it's crucial to avoid medicines that can thin your blood or increase bleeding risks. These include aspirin, some anti-inflammatory drugs, and certain herbal supplements.
Transportation Arrangements: Due to the sedative effects of anaesthesia, you won't be in a condition to drive immediately post-operation. Make arrangements for a friend, family member, or taxi service to take you home.
Limit Caffeine Intake: To reduce potential complications and interactions with anaesthetics or medications given during the surgery, it's a good idea to decrease or ideally stop caffeine consumption about a week before the procedure.
A Guide to Aquiline Nose Surgery at Centre for Surgery
Undergoing Aquiline nose surgery can be a transformative journey, both aesthetically and emotionally. At the Centre for Surgery, we understand the importance of each step. Below is a comprehensive outline of what you can expect during this transformative process.
Initial Consultation
Understanding Your Needs: Your journey begins with a detailed consultation. The surgeon will evaluate your nose and understand your aesthetic desires and expectations.
Detailed Examination: A thorough nose examination ensures that the surgeon identifies any underlying conditions or considerations that might affect the procedure.
Clarity on Outcomes: Leveraging the state-of-the-art 3D imaging system, the surgeon will offer a virtual glimpse into the post-operative results. This ensures you have a realistic expectation of the surgery's outcome.
Informative Discussion: This phase concludes with insights into pre and post-surgical care, a discussion on potential costs, and answers to any other queries you might have.
The Surgical Procedure
Detailed Walkthrough: On the appointed day, the surgeon revisits the procedure steps to ensure you're completely at ease.
Anaesthesia Administration: An experienced anaesthetist ensures a smooth and pain-free surgery experience by administering appropriate anaesthesia.
Surgical Approach: Using precise incisions inside the nose, the surgeon crafts and refines the cartilage and underlying structures. This reshaping focuses on the bridge and the tip to achieve the desired Aquiline nose contour.
Closure and Dressing: Once the reshaping is achieved, the surgeon meticulously closes the incisions using sutures and applies bandages to safeguard the nose and maintain its new structure.
Immediate Post-Surgery: Typically, a nasal splint will be worn for about a week to support the nose's new shape and protect it. Initial recovery will involve some bruising and swelling, particularly around the nose and eye areas.
First Week: This period will see significant improvements. If non-absorbable stitches were used, they'd typically be removed around this time.
Third Week: You will notice a substantial reduction in bruising, swelling, and any redness.
One Month and Beyond: From the fourth week onwards, you'll feel more like yourself. By the sixth week, you'll be cleared to resume your regular activities, including intensive workouts.
Remember, every individual heals differently, so always consult with your surgeon and adhere to their specific post-operative guidelines for a safe and efficient recovery.
Postoperative Care Guidelines After Aquiline Nose Surgery
Your recovery post-Aquiline nose surgery is pivotal to achieving optimal results. To ensure you heal well and the desired shape is maintained, here are essential care tips to follow:
Sleeping Position: To reduce swelling, make sure to prop up your head slightly. Use a few pillows to keep your head elevated while resting or sleeping.
Dietary Precautions:

Opt for soft foods that require minimal chewing in the initial two weeks post-surgery.
Drink plenty of fluids but avoid using straws as the sucking motion can strain your nose.

Breathing & Oral Care:

It's crucial to avoid nose breathing in the initial weeks post-surgery to protect the internal sutures and newly sculpted structure.
Avoid actions that require opening your mouth too wide, such as big yawns, during the initial recovery phase.

Physical Activity:

Heavy lifting and rigorous exercise can increase blood pressure, potentially causing bleeding or additional swelling. It's best to abstain until your surgeon gives the all-clear.
Contact sports pose a direct risk to your recovering nose. It's recommended to take at least six weeks off to ensure the nose is adequately healed.

Water Activities:

Hold off on taking dips in swimming pools or hot tubs for a few weeks. Immersing your recovering nose in water can elevate the risk of infection.
Be careful during showers. Ensure the water pressure isn't too strong, and the water temperature isn't too hot.

Medications:

Adhering to your prescribed medication schedule is key. This not only manages pain and discomfort but also mitigates the risk of post-operative infections.

Avoiding Pressure:

Refrain from bending over in the first week as it can increase facial pressure.
Any direct or excessive pressure on the nose can disrupt its new structure, so be gentle, especially when washing your face or changing clothes.
FAQs on Hooked or Crooked Noses and Surgical Solutions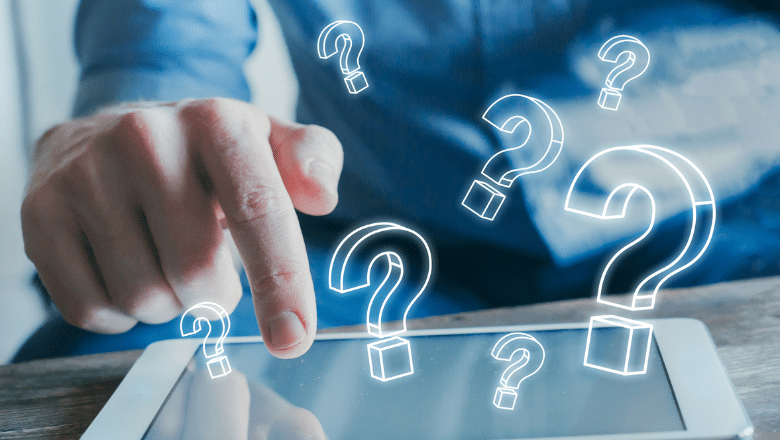 Are asymmetrical or crooked noses perceived as beautiful?
Traditionally, straight noses have been preferred. Yet, individual quirks and asymmetries are what make each of us distinct. A crooked nose can certainly be appealing if it complements one's unique facial features and is embraced with confidence.
Which nose shape is often deemed the most aesthetically pleasing?
Beauty perceptions are highly subjective. However, many believe that a straight or 'Greek' nose is often considered to be the epitome of attractiveness.
How can I reduce the size of my nose?
A definitive reduction in nose size can be achieved through rhinoplasty.
RELATED: How To Make Your Nose Smaller
How do certain individuals develop an Aquiline nose?
An Aquiline nose is primarily influenced by genetics and is prevalent among specific ethnic populations including those from Southern Europe, the Balkans, the Caucasus, South Asia, West Asia, North Africa, Central Asia, and the Horn of Africa.
Why isn't my nose symmetrical on both sides?
Mild asymmetries in our facial features, including the nose, are natural, often resulting from variances in cartilage formation.
Can noses be naturally crooked without any trauma?
Yes, many individuals have naturally asymmetrical or crooked noses without any history of injury.
How can one permanently correct a hooked nose?
To achieve a lasting correction of a hooked nose, one should consider undergoing nose surgery or rhinoplasty.
RELATED: Nose Bridge Rhinoplasty
Can rhinoplasty transform my overall facial appearance?
Undoubtedly. A well-executed rhinoplasty can harmonise facial features, enhancing overall attractiveness. Even slight irregularities in the nose can influence facial symmetry.
RELATED: Is A Nose Job Worth It?
Is there an age recommendation for undergoing nose surgery?
While there isn't a strict age limit, it's generally advised to consider rhinoplasty at 18 or beyond, as this is typically when the nose completes its growth. However, personal understanding of the procedure and general health are also crucial factors.
What's the typical duration for a nose surgery procedure?
On average, rhinoplasty procedures last between 2.5 to 3 hours. However, the duration can fluctuate based on individual needs and the extent of reshaping required.
What does nasal tip plasty entail?
Nasal tip plasty is a specific surgical technique focused on refining the nasal tip without altering the bone structure.
Why might my nose appear more crooked in photographs?
Photographs capture a static, often reversed, representation. They can accentuate certain angles or curves, making features seem more pronounced than they appear in reality.
Is it feasible to modify nose cartilage?
Absolutely. During a rhinoplasty, the surgeon can adjust the cartilage to achieve the desired nose shape.
Is it possible for a non-surgical nose procedure to rectify a crooked nose?
This depends on the individual and the severity of the crookedness. Non-surgical procedures can offer temporary improvements for some. For a lasting solution, surgical rhinoplasty would be the recommended approach.
Will non-surgical rhinoplasty increase the size of my nose?
Technically, introducing fillers will add volume. However, the technique focuses on proportions, often giving the illusion of a refined, smaller nose.
Why Choose Centre for Surgery?
When it comes to your body and health, it's essential to place your trust in the hands of experts. Centre for Surgery stands as a beacon of excellence in the realm of surgical care, and here's why:
1. Expertise at Every Corner: Our team comprises seasoned professionals, each with years of specialised training and real-world experience. Their dedication to the craft ensures that you receive the highest level of care, tailored just for you.
2. State-of-the-Art Facilities: Centre for Surgery boasts cutting-edge facilities, equipped with the latest in medical technology. This means more efficient procedures, minimal discomfort, and faster recovery times for our patients.
3. Patient-Centric Approach: Your journey is important to us. From consultation to recovery, our team is with you every step of the way, ensuring your experience is seamless, comfortable, and informed.
4. Stellar Testimonials: But don't just take our word for it. Hear it from our satisfied patients:
"From the first consultation to the post-op check-ups, my experience with Centre for Surgery has been nothing short of amazing. Their professionalism and care made all the difference." – Clara M.
"I was quite nervous, but the team at Centre for Surgery put me at ease instantly. The results? Better than I could have ever imagined!" – Raj K.
"The Centre for Surgery is top-notch. Their attention to detail, expertise, and compassionate care set them apart from the rest." – Sofia P.
5. Transparent Pricing: No hidden costs, no surprises. Our transparent pricing model ensures you know exactly what you're paying for.
6. Continuous Support: Surgery is not the end of our relationship. Our aftercare programs ensure you're supported long after your procedure, with regular check-ups and a dedicated team on call.
Ready to embark on your transformative journey with the Centre for Surgery? We invite you for a comprehensive consultation to discuss your needs and desires.
📞 Contact Us: To book your consultation or for any queries, please ring us on 0207 993 4849 or drop us an email at contact@centreforsurgery.com.
Choose the best. Choose Centre for Surgery. Your journey towards a more confident self begins here.