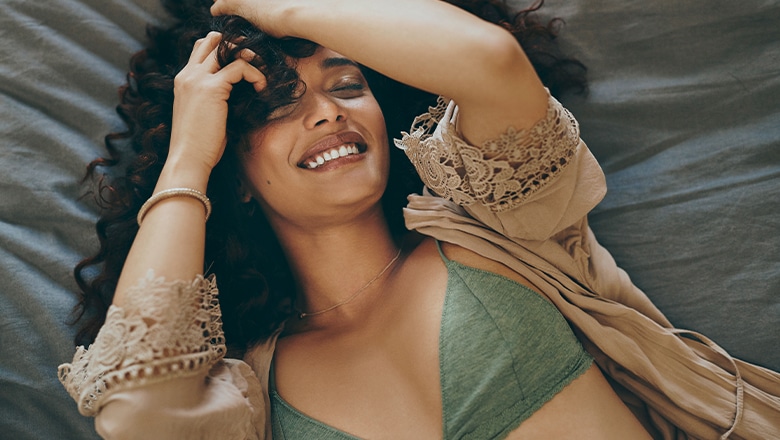 Vaginoplasty is also known as vaginal tightening surgery and is a gynaecology procedure aimed at reconstructing the pelvic floor as a result of stretching caused by childbirth. The perineal area can also be reconstructed and this procedure is known as a perineoplasty. Perineoplasty is commonly combined with vaginoplasty surgery. Women choose to have a vaginal tightening surgery for a number of reasons including the natural ageing process leading to vagina laxity as well as childbirth. In some cases, both factors can be a contributing cause to the development of vagina laxity. Vaginal tightening surgery it's highly effective for tightening the vagina muscles and this can contribute to an improvement in stress incontinence symptoms and address pelvic organ prolapse which often coexists with stress incontinence. Women often notice their sexual satisfaction to be markedly improved following vaginal tightening surgery.
Vaginal Rejuvenation (Designer Vagina)
The recovery after vaginoplasty surgery is known to be fairly straightforward however it is important to refrain from a number of activities during the recovery period to make sure that healing progresses uneventfully.
What activities should I avoid in the first few days after vaginal tightening surgery?
As with all types of vaginal surgery, It's important not to overdo it in the first few days after vaginoplasty surgery. It is important to keep mobile after the procedure and maintain good hydration to improve healing. It is however important to ensure you get proper rest to facilitate optimal healing after vagina tightening. Vagina tightening surgery often involves complex muscle repair and patients who are able to sleep for the recommended period of time will find that the risk of developing wound complications is significantly minimised. Patients should make sure to sleep on their back for the first month after vaginoplasty to avoid any rubbing on the area of the surgery.
There are a number of common side effects which are to be expected after vagina tightening surgery and these include a mild degree of bruising, swelling and discomfort. The symptoms should begin to settle down after the first week with a full resolution by the end of week two. If you experience mild to moderate discomfort after vagina surgery, it is important to take the prescription painkillers given to you after the surgery to reduce discomfort. Maintaining good levels of mobility it's very important to reduce the risk of venous thromboembolism.
Localised swelling in the area of the vaginal area can be effectively controlled with the application of cold packs for limited periods of time. It's important not to apply the cold packs directly against the skin to avoid skin necrosis. We would always recommend wearing cotton loose-fitting clothing to avoid any irritation or rubbing against the vagina tightening surgical site.
What is laser vaginal rejuvenation?
Washing after vaginoplasty can be commenced two days after surgery and it is important not to rub the area to avoid potential wind breakdown. You should also avoid any soaps or other topical agents as these could increase the risk of developing a fungal infection. Having a bath should be avoided for the first four weeks after surgery and this includes saunas, steam rooms and Jacuzzis. Vaginoplasty recovery is considered to be very straightforward as long as patients comply fully with the surgeon's post-operative instructions.
All stitches used during vaginoplasty surgery are absorbable in nature which means you will not need to return to have them removed at your post-operative appointment. You will still need to attend your nurse's post-operative appointment for a full wound check and for receiving further post-operative instructions.
Our gynaecologists are highly experienced in vaginal tightening surgery and have never used prosthetic materials as part of the vaginal repair such as synthetic mesh which has been shown to result in adverse outcomes following vagina surgery.
When does sensation return after vaginoplasty surgery?
After vaginal tightening surgery, it is common to develop a degree of post-operative swelling and this can result in an impaired sensation that presents in a number of different ways. Some women may notice a loss of feeling in the area while others may notice an increase in sensitivity even to light touch. These changes are in the vast majority of cases temporary in nature and last no more than 3 to 4 weeks in duration. If changes in sensation of persistent beyond four weeks, we would advise being assessed by your surgeon as in a very small number of cases, sensation may be impaired permanently. Fortunately, vaginoplasty risks are very low when carried out by an experienced surgeon at Centre for Surgery in London. At your preoperative face-to-face consultation with a surgeon, all the risks and potential complications of vaginal tightening surgery will be explained.
When is the best time to start physical activity after a Vaginoplasty?
Vaginoplasty is a delicate reconstructive operation and it is important to restrict certain physical activities in the early postoperative period to avoid developing post-operative complications which could affect wound healing and possibly increase the risk of wound infection. You should avoid any type of strenuous activity which significantly elevates your heart rate such as running and you should avoid certain resistance exercises such as the lifting of weights. It is also important to maintain a high fibre diet to avoid developing constipation. This is to ensure that you do not strain excessively on the toilet and protect the healing vagina surgery area.
There are a number of physical activities such as cycling or running which should be avoided for the full six weeks as these activities can irritate the vagina. Steam rooms and saunas should be avoided for a minimum of eight weeks. Generally in the vast majority of cases, patients have recovered fully from vagina tightening surgery at the six-week mark. At this point, women can resume the vast majority of physical activities.
In order to get the best possible results after vaginoplasty surgery, we would advise complying with the post-operative instructions in full and your surgeon will emphasise the important dos and don'ts at your face-to-face consultation.
Our post-operative nurses are on hand continuously to assess you if you have any concerns following vaginal tightening surgery. Our post-operative program was described as 'outstanding' by the Care Quality Commission and we believe good post-operative care is equally important as the procedure itself to get the best possible outcomes. This means that patients should avoid unhealthy lifestyle habits such as smoking or drinking and should avoid certain medications that could increase the risk of post-operative bleeding such as aspirin or medicines containing aspirin.
When can I have sexual intercourse after vaginoplasty?
Sexual intercourse can be safely restarted approximately six weeks after the procedure although it is important to follow the advice given by your surgeon as this will depend on the healing process. You yourself should feel entirely comfortable before considering sexual activity involving penetration to minimise certain symptoms such as excessive pain or the development of soreness following intercourse as this could impact the wound incisions leading to wound breakdown.
In order to minimise the risks, we would advise an adequate period of time for foreplay to ensure that the vagina lubrication is sufficient to permit satisfactory intercourse. For women who are going through menopause and may have symptoms of vagina dryness, or are having treatment for a medical condition which affects vagina secretions, we would advise using an appropriate water-soluble lubricant which is non-irritant in nature. Women should also remember that there are a wide variety of sexual activities which do not involve intercourse which may help with proper healing after vaginoplasty. In all cases, you should ask your surgeon to advise on when you can resume sexual intercourse safely. During the first two weeks, you should avoid the application of sanitary products which have to be inserted inside a vagina. External sanitary products such as sanitary pads are perfectly fine to use instead of tampons to minimise the risk of irritation and discomfort to the wound incisions.
If you would like to know more about vaginoplasty, please get in touch with our friendly and experienced patient coordinator team to book a face-to-face consultation with an expert female gynaecologist at our Baker Street clinic in central London.
Amazing from start to finish, the communication was the main thing was fully informed and looked after, on the day of my breast augmentation, the staff were fab and made me feel at ease through out the whole process. Thank you so much.
Mohammed Farid
18/11/2021
I've had such a great experience with excellent advice, care and attention and surgical treatment (gynaecomastia) - I can fully endorse the treatment I have received from Centre for Surgery with absolutely no qualms at all. Brilliant in every way - thank you all so much.
Caroline Thorpe
14/11/2021
Very pleased with my whole experience of having a procedure. Was so nervous about getting treatment and i was reassured and felt so comfortable throughout thanks to the amazing nurses. I definitely made the right decision to have breast augmentation at centre for surgery with dr erel.
Melissa Briggs
08/11/2021
So glad I went with centre for surgery, the whole process went very smoothly from the consultations down to the actual day of the procedure. I was so nervous on the day but the whole team put me at ease and I'm happy with my results as I feel a lot more comfortable wearing certain clothes now. My surgeon was Alberto Di Giuseppe who performed a breast Augmentation on me, and I would definitely recommend as he was very clear on what the outcome of the surgery would be and which size would look the best for my frame.
Couldn't be happier with Dr Tillo work,i had my breast surgery one week ago and so happy with the results so far,all the staff are extremely nice and very supportive,i would definitely recommend their services,thank so much
From start to the finish everything was perfect for tummy tuck surgery. All staff is very friendly and the aftercare has been good. The Doctor and the nurse team was fantastic. I'm so happy...result is amazing. Thank you!!!
This was overall a great experience, all the staff at Centre for Surgery were friendly and put me at ease. It is a nerve wracking thing to go through an op but the staff were so nice. Mr Ertan has got a great team around him. On the day of the operation everything went smoothly to plan, there was no delay or holdups, I had another consultation with Mr Ertan who confirmed what was going to be done and that I was still happy to proceed. I was prepped for the procedure, I met with the anaesthetist who again was really nice and put me at ease explaining his role. After the procedure I woke up with the nurse by my side making sure I was OK and checking on me, I was able to stay in the clinic until I was ready to leave and was not rushed at all. I was well looked after from the start to the point when I was discharged. Post operation I was staying at a local hotel it was so close there was no point in even getting a taxi and I was able to walk back where my partner was waiting for me. I was expecting a lot of bruising to both my eyes but there was very little if any by the time the cast came off after 7 days, I am now at the two week post operation point and it is healing well with no outwardly visible bruising or scaring. The next milestone is a checkup at the 6 week point with my surgeon. If you're thinking of having something like this done I would highly recommend getting in touch with Centre for Surgery.
The staff at Centre for Surgery were very kind and accommodating. They answered any questions I had about the procedure and were constantly checking up on me. A special thank you to Christina for all her support throughout.
I would just like to state the quality of care received from the nurses at Centre for Surgery was beyond the highest level. Sophie takes her patient care to another level beyond words. She always puts me at ease. She is there for me even at awkward hours just when I mostly needed reassurance and she is one of the most compassionate nurses I have come across and demonstrates her passion naturally for caring for others. She totally deserves recognition at its finest and thank you for always being there for me. 😍