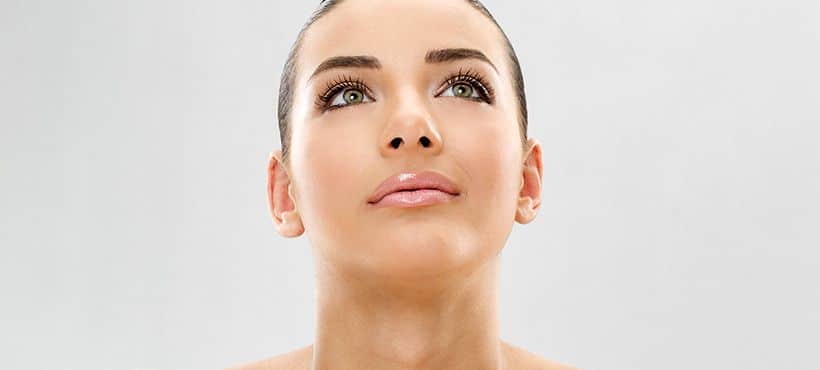 Choosing the right clinic and Surgeon to perform your otoplasty surgery depends on several key factors, including the reputation of the clinic and its track record in delivering safe and effective medical care in line with national standards of best practice. Otoplasty cost will vary depending on the skills and experience of your surgeon as well as the location of the procedure, with procedures in London costing slightly more compared with the rest of the UK.
RELATED: What are the different types of ear shapes?
Otoplasty surgery at Centre for Surgery
Ear reshaping surgery is also known as pinnaplasty, otoplasty, ear correction surgery and ear pinning. Corrective ear surgery is aimed at surgically altering the shape and size of the earlobe or the ear as a whole. The most common procedures used to improve the appearance of the ears include:
Otoplasty or pinnaplasty – these procedures are designed to pin back the ears so that they lie closer to the head
Ear reduction surgery – the size of the ears can be effectively reduced with ear reduction
Ear correction – Corrective ear surgery is designed to address congenital deformity present from birth or to reconstruct the ear after a traumatic injury such as previous surgery, cancer or injury.
Centre for Surgery is home to some of the best plastic surgeons in the UK with expertise across the full range of ear reshaping surgery. You can be assured of receiving the highest standards of medical care when you choose us for your otoplasty surgery in London.
RELATED: Benefits of Otoplasty surgery
Are pinnaplasty cost and price an important consideration when deciding on the best surgeon and clinic?
Pinnaplasty cost and price are key considerations which people should think about when choosing the best clinic for otoplasty surgery. Although pinnaplasty prices vary in different areas of the UK, there are several factors which will determine the final cost of pinnaplasty surgery, including:
The skills and experience of the surgeon
The reputation and expertise of the clinic
The skills and experience of the theatre staff who support the surgeon during otoplasty surgery
Standards of preoperative and postoperative nursing care
Clinic testimonials and reviews
Where the clinic is located
At Centre for Surgery, we select only the best surgeons and clinical staff to work at our state-of-the-art surgical facility on Baker Street in central London. Our philosophy is focused on delivering effective and safe surgery in an accredited medical environment by expert practitioners.
How much does a pinnaplasty cost at Centre for Surgery?
Pinnaplasty surgery costs from £2495 for one ear and £3495 for both ears under a local anaesthetic. Pinnaplasty prices with general anaesthetic will cost more as an anaesthetist will monitor you during anaesthesia.
RELATED: Face Cosmetic Surgery Prices
Once you have had a face-to-face consultation, you'll be given a comprehensive quotation by your dedicated patient coordinator. As ear surgery is considered cosmetic surgery for the improvement of appearance, the procedure will incur VAT.
RELATED: What is ear pinning?
What is included in the cost / prices of my otoplasty procedure at Centre for Surgery?
Otoplasty cost/price will be given once you have had a consultation at Centre for Surgery, and all treatment packages include:
[wpseo_map id="9814″ width="750″ height="300″ zoom="15″ map_style="roadmap" scrollable="1″ draggable="1″ show_route="0″ show_state="0″ show_url="1″ show_email="1″ default_show_infowindow="1″ show_phone="1″ show_phone_2="0″ show_fax="0″]
24/7 nurse helpline for any questions or concerns you may have after your otoplasty procedure.
You will have your own dedicated patient coordinator throughout your patient journey with us at Centre for Surgery in London.
All patients receive a preoperative medical assessment by a specialist nurse.
Unlimited follow-up appointments with our post-operative nurses to ensure your healing and recovery are smooth.
Does Centre for Surgery offer finance for otoplasty?
Centre for Surgery is a partner with Chrysalis Finance. Chrysalis Finance is the leading provider of specialised medical finance in the UK for all types of cosmetic surgery, including otoplasty and pinnaplasty. Applying is simple and takes no more than five minutes over the phone. Please speak to one of our patient coordinators for further details. 0% finance is also available for qualifying applicants to help spread the cost of repayments.
RELATED: Finance Options
Call us today to get the best pinnaplasty costs and prices
Centre for Surgery is known for providing affordable pinnaplasty prices and finance options to help patients spread the cost of the pinnaplasty procedure over 12, 24 or 36 months. Call us today and find out why we are known as the best clinic for ear surgery in the UK.
RELATED: What are the benefits of ear surgery?
Centre for Surgery is the leading cosmetic surgery clinic in London. Our plastic surgeons are experts in all types of corrective surgery, including otoplasty and pinnaplasty. Our state-of-the-art clinic on Baker Street recently opened in 2022 and has received excellent feedback from patients who have had surgery with us.
Otoplasty testimonials
"The standard of care I received at the Centre for Surgery has been second to none, with everyone being incredibly helpful. A special mention to Carolyn for making the process seem so smooth, and nothing seemed too much for her to manage."
"I had been considering having an otoplasty procedure for many years before I finally plucked up the courage to have a consultation. I found Mr Erel to be incredibly knowledgeable, and I was assured by his experience. Three months later, I am incredibly happy with the results and can highly recommend Centre for Surgery and Mr Erel."
"Centre for Surgery or without doubt the best cosmetic clinic in London. Having had treatment at other places, I was blown away by the care I received during my pinnaplasty procedure last year. My confidence has rocketed, and I no longer have to wear my hair over my ears to cover them up. Thank you so much for changing my life."
[trustindex no-registration=google]