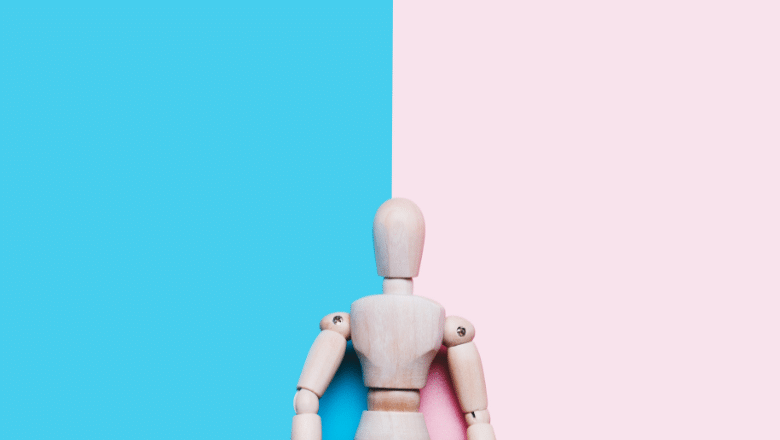 Understanding the Costs of Top Surgery in London: Gender Affirmation Surgery Prices in the UK
Top Surgery, a crucial gender affirmation procedure, plays a pivotal role in reshaping and resizing the chest to align with one's gender identity. It is a procedure commonly sought by transgender men and women, as well as those who identify as non-binary. This surgery is typically performed by a trained plastic surgeon who specialises in gender affirmation procedures. If you are considering gender affirmation surgery, understanding the cost of top surgery in London could be an essential part of your decision-making process.
Top Surgery can take two forms: Male-to-Female (MTF) Top Surgery and Female-to-Male (FTM) Top Surgery, catering to the unique needs of transgender women and men respectively.
MTF Top Surgery employs saline or silicone implants to augment the size and alter the shape of the breasts, creating a more feminine appearance. This procedure is highly beneficial for transgender women seeking to overcome gender dysphoria.
FTM Top Surgery focuses on creating a more masculine-looking chest. It involves removing breast tissue and contouring the chest, ideally suited for transgender men seeking to alleviate gender dysphoria and achieve a physical appearance that mirrors their gender identity.
At Centre for Surgery, a specialist plastic surgery clinic in London, we have a long-standing reputation for providing high-quality gender affirmation surgeries. Our team of experienced surgeons has performed hundreds of breast procedures over the past 10 years, making us a trusted provider of top surgery for transgender men and women.
RELATED: Transgender Surgery FAQs – What to Consider Before Getting Top Surgery
We encourage you to schedule a consultation with our surgeons to discuss the range of plastic surgery options available for your unique transition journey. However, it's important to note that the cost of top surgery can vary widely, based on factors such as the complexity of the procedure, the surgeon's experience, and additional postoperative care needs. Our team is committed to providing clear, transparent pricing information to help you make an informed decision.
How do I get top surgery in the UK?
Getting top surgery in the UK involves several steps, and certain criteria must be met. It's important to understand these prerequisites in order to navigate this path smoothly and successfully.
Here's a breakdown of the fundamental criteria required for accessing top surgery in the UK:
Persistent and Well-Documented Gender Dysphoria: You must provide evidence of persistent, well-documented gender dysphoria. This is a psychological condition where a person experiences discomfort or distress due to a mismatch between their gender identity and their assigned sex at birth. You will typically need a formal diagnosis from a mental health professional to meet this requirement.
RELATED: WPATH Letter for Top Surgery in London
Informed Decision Making: You need to demonstrate the capacity to make a fully informed decision about undergoing the surgery and the ability to give consent for treatment. This implies an understanding of the procedure's risks and benefits, potential complications, the recovery process, and the profound impact this surgery can have on your life.
Age: You must be at least 18 years old to access top surgery in the UK. This age restriction is in place because top surgery is a significant, life-altering procedure. It is also due to the fact that, legally, you must be 18 to give informed consent for such a procedure.
Control of Medical or Mental Health Concerns: If there are significant medical or mental health concerns present, they must be reasonably well controlled before undergoing top surgery. This is important to ensure your safety during surgery and to support a smooth recovery process.
Once these criteria have been met, the next step typically involves consultation with a specialist gender affirmation surgeon. They will guide you through the process, which includes discussing the specifics of the surgery, conducting necessary health evaluations, and providing information about the preparation and recovery process. Remember, every individual's journey is unique, so personalised advice and guidance from our team is essential in successfully navigating this path.
Top Surgery Prices London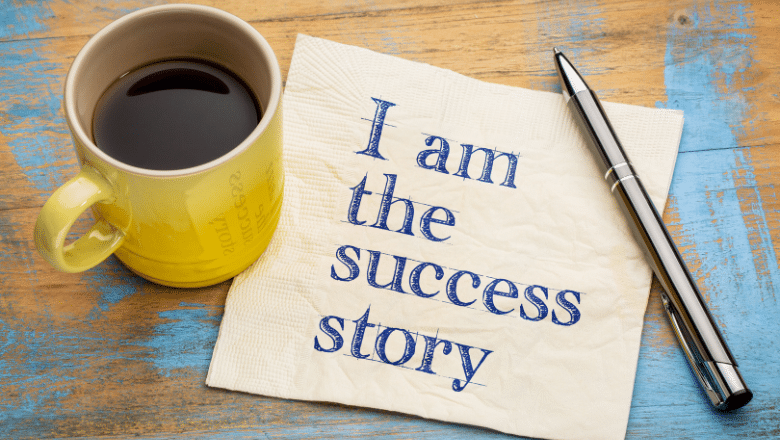 Navigating the financial aspect of top surgery requires an understanding of the various components that contribute to the overall cost. The cost can be influenced by several factors, including the surgeon's experience and expertise, the location and quality of the surgical facility, and the extent of coverage provided by private insurance. In general, here are the main constituents that make up the cost of top surgery:
Medical Examinations and Radiology: Prior to your top surgery, a series of medical tests and X-rays will need to be carried out. These assessments are essential in ensuring that you're a suitable candidate for the procedure and don't present with any health issues that might contraindicate the surgery.
Surgeon's Fees: This cost component is determined by the surgeon's experience and expertise. More seasoned surgeons, who've successfully performed numerous top surgeries, typically charge a higher fee than those with less experience.
Surgical Facility Charges: The surgical facility where the procedure will be carried out also significantly contributes to the overall cost. It's crucial to inspect the facility in advance to ensure that it's well-equipped and has robust systems in place for handling any potential emergency situations.
Anaesthetist Fees: An integral part of the procedure is the administration of anaesthesia. The fees charged by the anaesthetist form part of the total cost. These fees can vary depending on the anaesthetist's experience and the hospital's policies.
Medications: Antibiotics and pain relievers are typically administered during and after the surgery to manage pain and prevent infections. The cost of these medications will also be included in the overall cost.
Post-Surgery Garments: Following the surgery, you'll be required to wear special post-operative garments to reduce swelling and expedite recovery. These garments are designed to enhance the healing process and increase comfort during the recovery period. Their cost is also factored into the total surgery cost.
Remember, the costs of top surgery can vary, so it's important to have a comprehensive discussion with your surgeon about all the fees involved before proceeding with the surgery. This will ensure there are no unexpected costs and allow you to budget effectively for your procedure.
Selecting the Ideal Surgeon for Your Gender Affirmation Surgery in London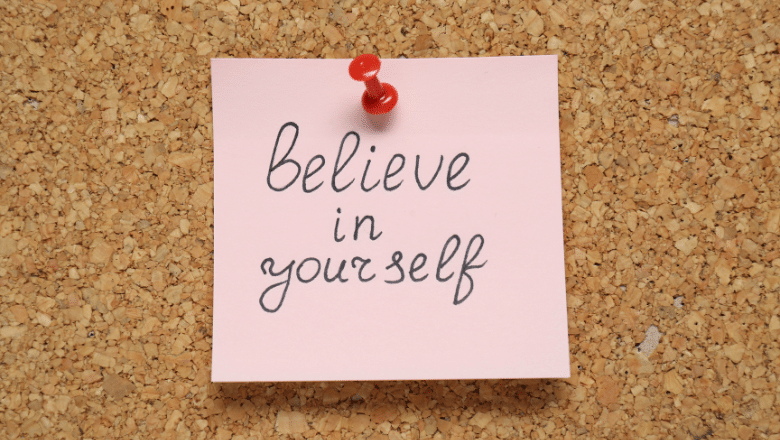 Choosing an appropriate surgeon for your gender affirmation surgery is a significant decision that can influence your surgical outcomes and overall experience. Below are some strategies to aid you in making an informed choice:
Solicit Referrals: A simple yet effective initial step is to ask your local general practitioner for recommendations. Given their extensive medical networks, they can usually provide referrals to reputable surgeons experienced in gender affirmation procedures.
Verify the Surgeon's Credentials: Self-research is an invaluable tool in this process. Use online resources to scrutinise the surgeon's qualifications, ensuring that they hold relevant certification and possess a credible record in performing top surgery. You should also verify that they are registered with appropriate regulatory bodies, like the General Medical Council (GMC) in the UK.
Opt for a Surgeon with a Wealth of Experience: The surgeon's experience is crucial when it comes to gender affirmation surgery. The more procedures they have successfully performed, the greater their understanding and skill in delivering desirable results. It's therefore advisable to choose a surgeon who has vast experience specifically in top surgeries.
Consider the Surgical Facility: The venue where your surgery will take place can have a profound impact on your surgical experience and safety. Evaluate the surgical facility that your prospective surgeon operates in. It should be equipped with state-of-the-art technology and have comprehensive measures in place for managing any emergencies that might arise.
Assess Communication Skills: Building a rapport with your surgeon is essential. It's important that they are able to answer all your questions thoroughly, making you feel informed and comfortable. During your consultation, evaluate their communication style, attentiveness to your concerns, and willingness to discuss the procedure in depth. A positive consultation can provide a good indication of whether this surgeon is the right fit for you.
Remember, taking time to carefully choose your surgeon is an investment in your health and wellbeing. Don't rush the process – it's important to find a surgeon you trust and feel comfortable with.
FAQs about Top Surgery – MTF Surgery – FTM Surgery
Can I get Top surgery on the NHS?
Yes, you can access top surgery via the NHS in the UK. However, there may be a long waiting time due to the high demand and limited resources.
Can you get top surgery in the UK?
Yes, top surgery is available in the UK, both through the NHS and private healthcare providers.
What do I need to have top surgery?
You need to meet certain criteria, including being over 18 years old, having a well-documented and persistent gender dysphoria, and having the ability to make a fully informed decision and give consent for treatment.
What is gender dysphoria?
Gender dysphoria refers to the psychological distress that a person may feel due to a mismatch between their gender identity and their sex assigned at birth.
How long does it take to get diagnosed with gender dysphoria?
This can vary widely from person to person and depends on several factors, including the availability of healthcare providers and the individual's personal circumstances. It often involves multiple appointments with mental health and medical professionals.
Can you get top surgery if you are overweight?
Generally, being overweight can increase the risk of complications during and after surgery. However, each individual case should be assessed independently, and a patient's overall health should be considered. You should have a BMI below 30.
Do you need to be on hormones to get top surgery?
Not necessarily. Hormone therapy may be recommended before top surgery for some individuals, but it's not a requirement for all. WPATH guidelines do not require people to be on hormones before getting Top surgery.
How long do you need to be on hormones to get top surgery?
This depends on the individual's health condition and the recommendations of their healthcare provider.
Can breasts grow back after top surgery?
In most cases, breasts do not regrow following top surgery. However, significant weight gain could potentially cause some increase in breast size.
Is Top surgery painful?
Post-operative pain is expected after top surgery, but it can be managed effectively with pain medications prescribed by your surgeon.
Can you get top surgery without scars?
Most top surgery techniques will result in some scarring, but the location and visibility of scars will vary depending on the surgical technique used.
What should I wear after top surgery?
Comfortable, loose clothing that doesn't need to be pulled over the head is usually recommended.
Will I have to stay overnight in the hospital after top surgery?
No. Top surgery is a day case procedure which means you will be able to go home later the same and recover in the comfort of your own home.
Do I need physiotherapy after top surgery?
Physiotherapy may be beneficial for some patients after top surgery to help restore mobility and strength in the chest and upper body.
When can I sleep on your side after top surgery?
Typically, patients are advised to sleep on their backs for a few weeks after top surgery to avoid pressure on the surgical area and to help with healing. Your surgeon will provide specific guidance based on your individual circumstances.
Is Top surgery reversible?
Generally, top surgery is considered a permanent procedure. If a person regrets their decision, they may be able to undergo a procedure to reverse the effects, but this can be complex and may not fully restore the original appearance.
Why choose Centre for Surgery for Top Surgery?
Choosing Centre for Surgery for your top surgery comes with several key advantages:
Experience: Our surgeons at Centre for Surgery are highly trained and experienced in performing top surgery. With a deep understanding of the unique needs of transgender individuals, they aim to deliver results that align with your identity.
Patient-Centred Approach: We are committed to providing individualised, patient-centred care. We believe in listening to your concerns, answering your questions, and working with you to develop a surgical plan that suits your specific goals and needs.
High-Quality Facilities: Our state-of-the-art facilities are equipped with the latest surgical technologies, which ensure that your procedure is conducted in the safest possible environment.
Follow-up Care: We believe that exceptional care doesn't stop when the surgery ends. We offer comprehensive follow-up care to monitor your recovery and ensure the best possible outcome.
Accessibility and Affordability: While we maintain the highest standards of care, we also strive to keep our services accessible and affordable. We offer a range of payment options and can help you navigate any insurance questions.
Emphasis on Education: We believe that an informed patient is a confident patient. We aim to provide you with all the information you need to make an informed decision about your care.
Choosing the right facility and surgeon for your top surgery is a significant decision, and at Centre for Surgery, we're committed to making that journey as smooth, secure, and comfortable as possible.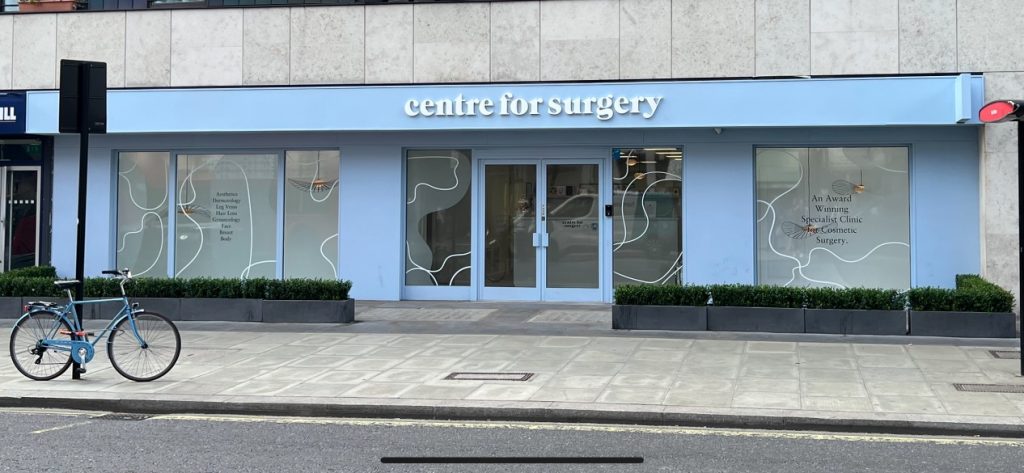 [wpseo_map id="9814″ width="750″ height="300″ zoom="15″ map_style="roadmap" scrollable="1″ draggable="1″ show_route="0″ show_state="0″ show_url="1″ show_email="1″ default_show_infowindow="1″ show_phone="1″ show_phone_2="0″ show_fax="0″]
[trustindex no-registration=google]
Further Reading