Centre for Surgery is the leading cosmetic surgery clinic in London, and the UK and our specialist breast reduction surgeons have many years of experience in successfully carrying out all types of breast reduction surgery for women with large and heavy breasts. Our state-of-the-art day care facility is located on Baker Street in the heart of central London. Patient satisfaction rates after breast reduction surgery regularly exceeds 95%, and we have hundreds of verified five-star Google and Trustpilot reviews.
When you attend your face-to-face consultation, your breast reduction specialist will be able to show you a very large range of before and after breast reduction photos. We have presented a small selection of breast reduction before and after photos below to give you an idea of how you could look after the procedure. We have a dedicated team of patient coordinators who are ready to assist you on your breast reduction journey with us at Centre for Surgery. Please get in contact with us at 020 7993 4849 to book a face-to-face consultation with a breast reduction surgeon in London.
At Centre for Surgery, we only show photos of breast reduction patients who have given full written consent to allow their images on our website.
Case 1: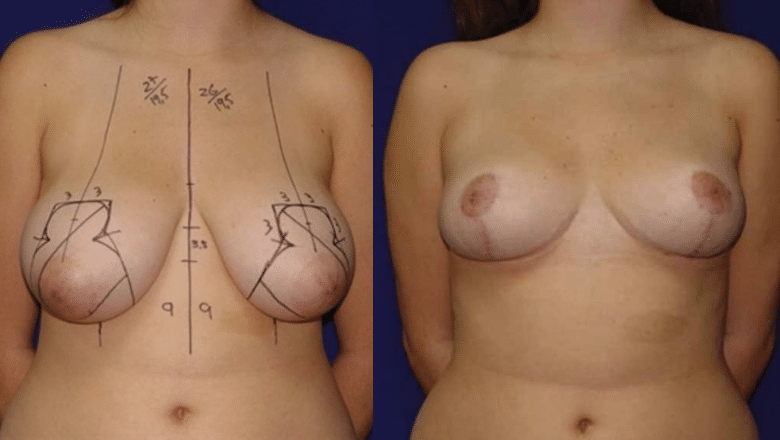 Case 2: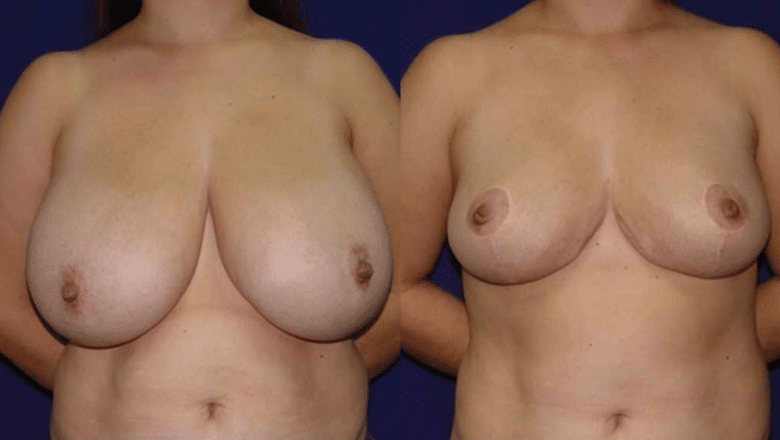 Case 3: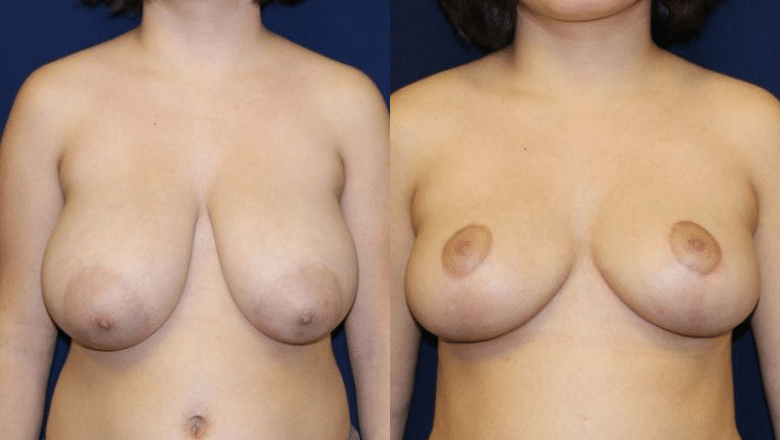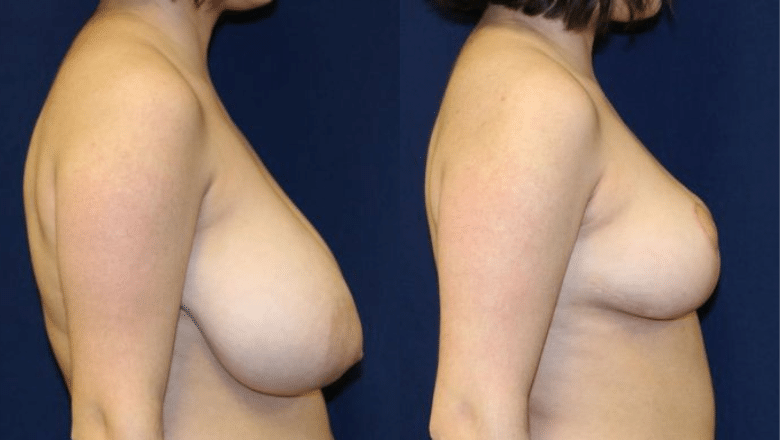 Case 4: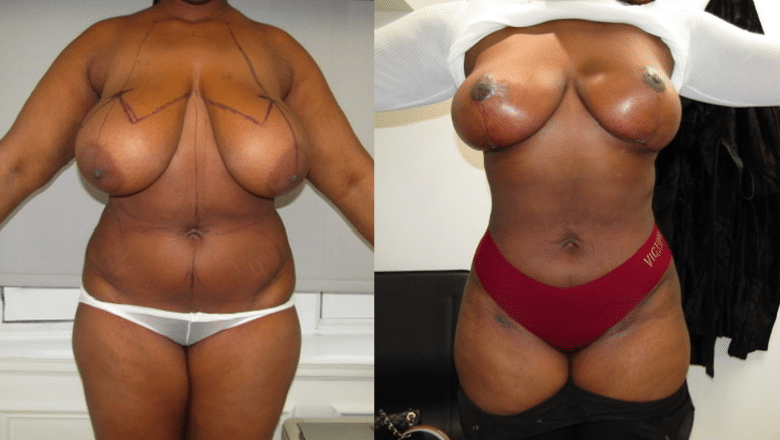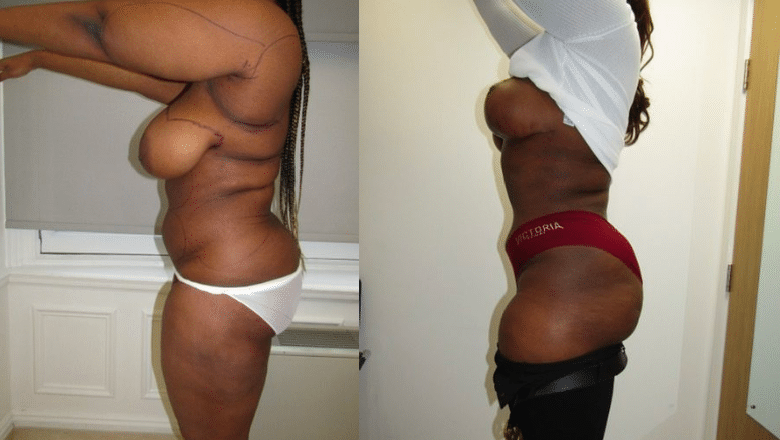 Case 5: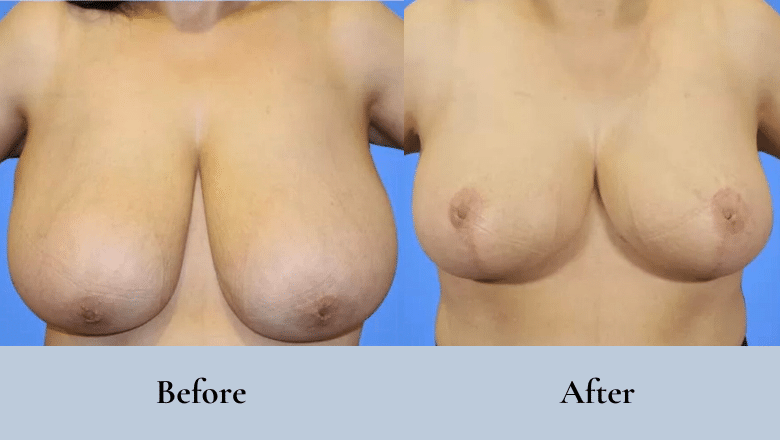 Case 6: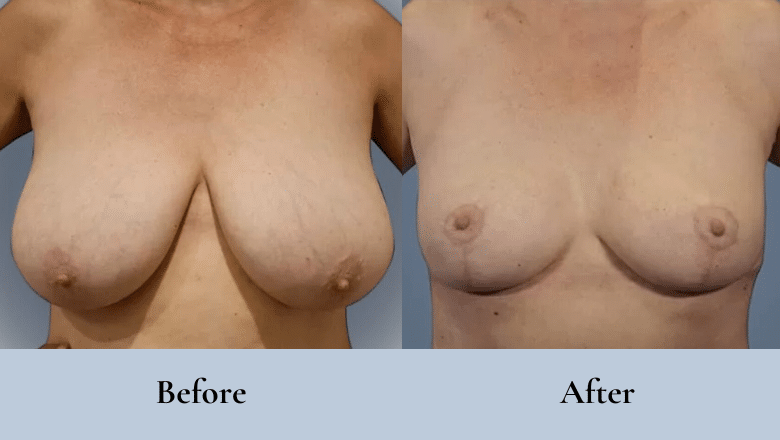 Case 7: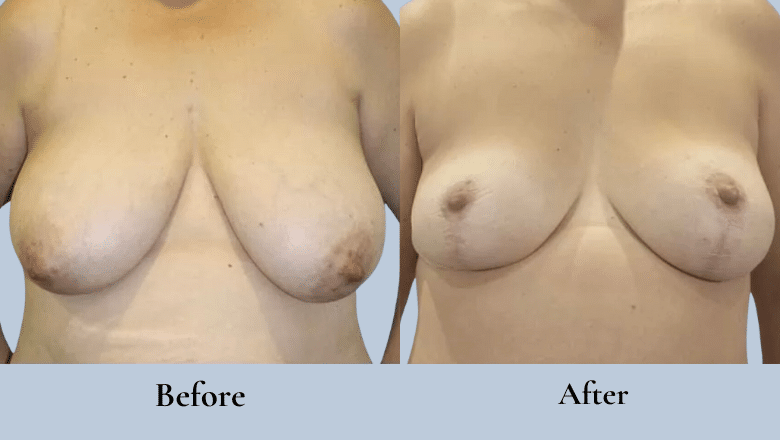 Case 8: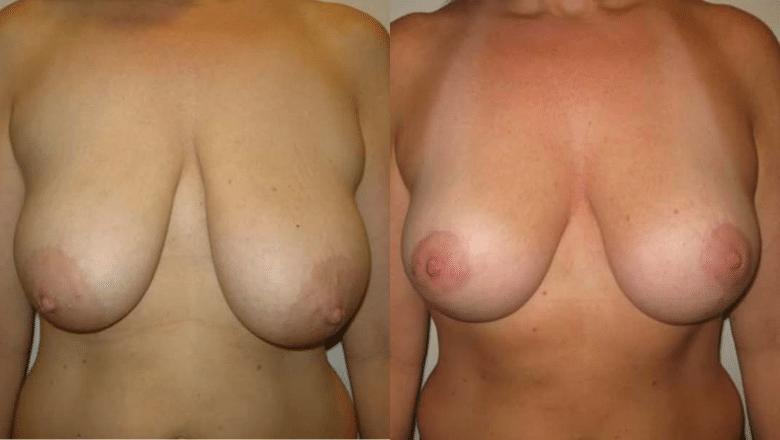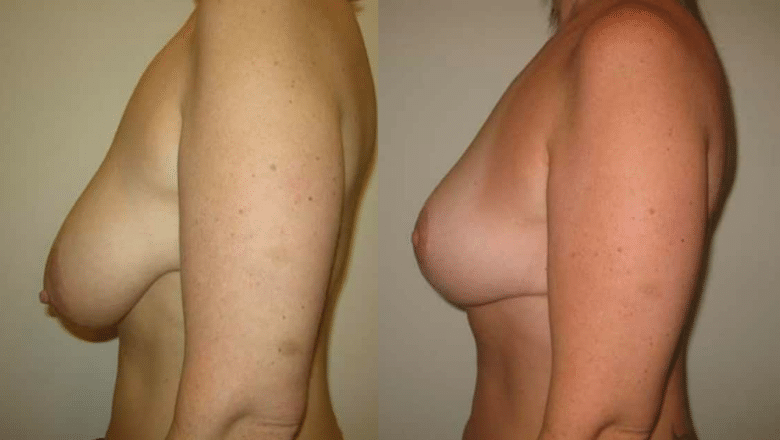 Case 9: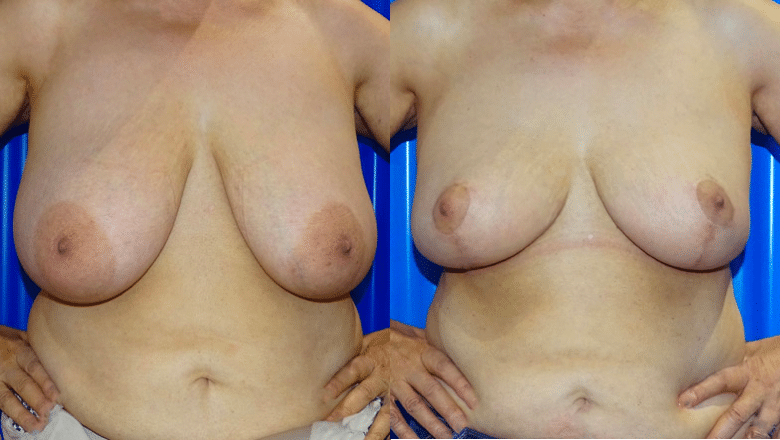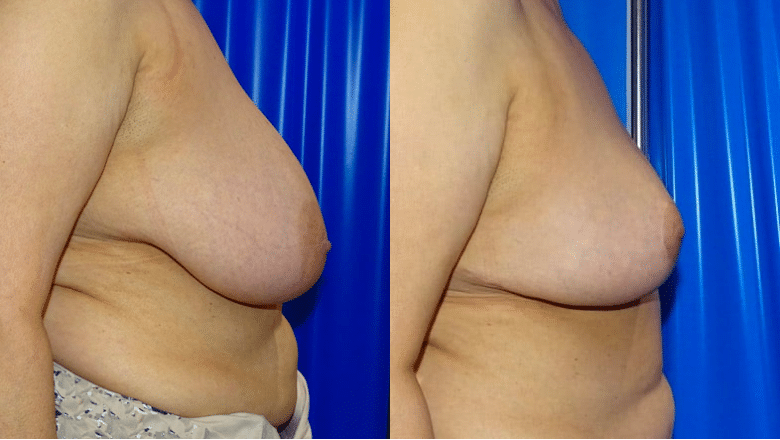 Case 10:

Gigantomastia breast reduction before and after
Gigantomastia is a rare condition that causes excessive growth of breast tissue in women. It can occur during puberty, pregnancy or menopause and can cause significant physical discomfort and emotional distress. Symptoms include breast pain, back and shoulder pain, difficulty finding clothes that fit, and difficulty with physical activity. In severe cases, excessive breast tissue can lead to skin irritation, infection, and difficulty breathing. The condition can also cause self-esteem issues and psychological distress.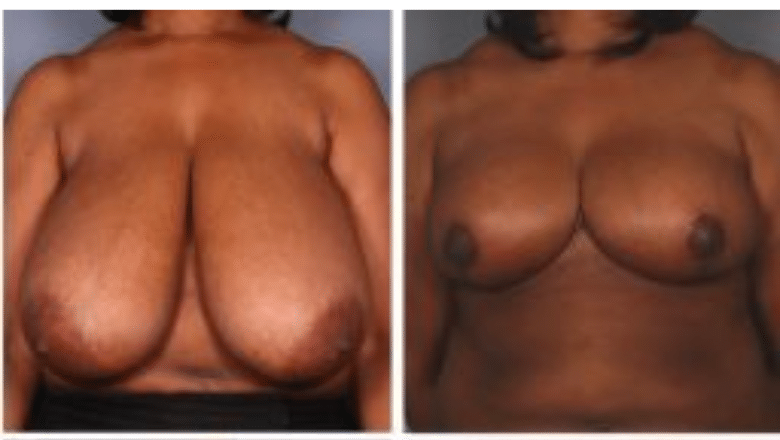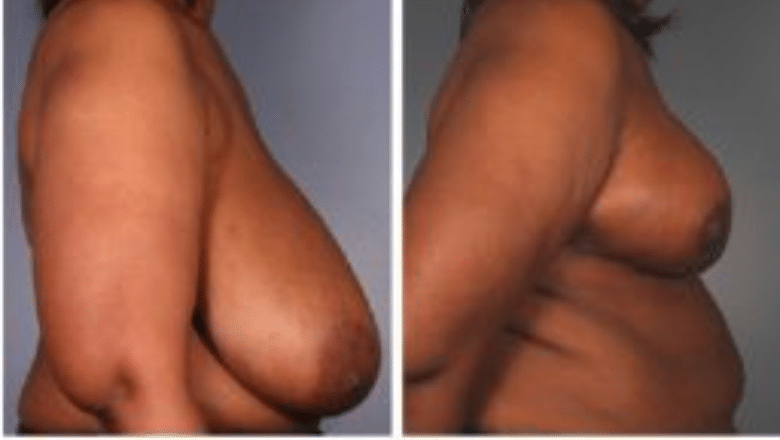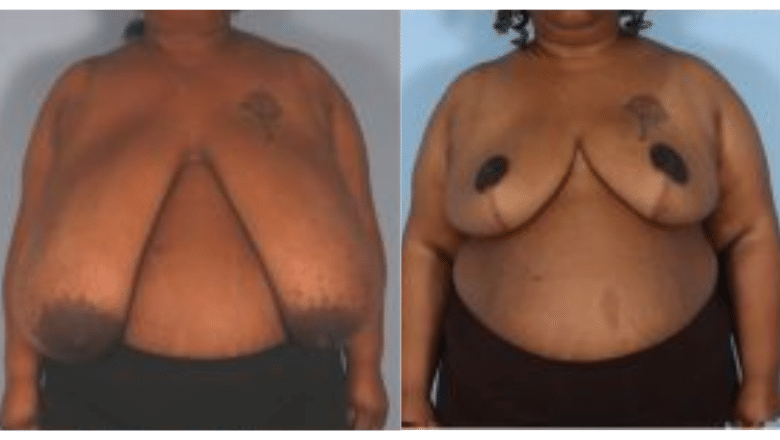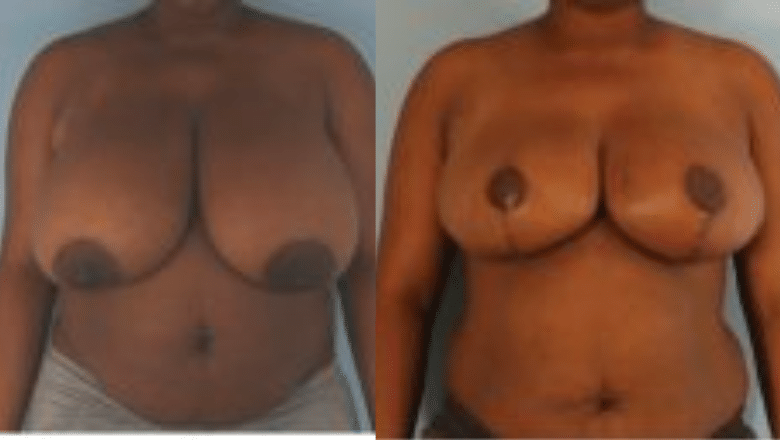 As shown above, our surgeons are very experienced in performing very large breast reductions. Large-volume breast reductions are performed by only the most experienced breast surgeons. The first 2 cases below have had reductions of over 2kg per breast. The impact on quality of life is huge, with significant relief of back pain and elimination of recurrent infections under the breast folds, as well as a more aesthetically pleasing appearance.
Breast Liposuction Before & After