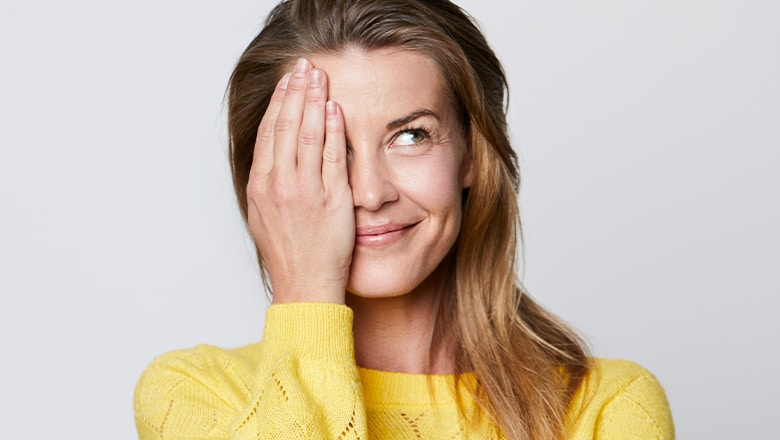 Lumps and bumps on the eyelids are not uncommon in the UK and include a wide variety of harmless skin lesions, including warts, xanthelasma, intradermal naevi, moles and skin tags. Potentially dangerous conditions can also affect the eyelids, including certain types of skin cancer, including basal cell carcinoma or BCC. These conditions can affect the upper or lower eyelids. The key to obtaining successful outcomes is to achieve an early and precise diagnosis followed by effective treatment carried out by an expert eyelid surgeon.
If you have been considering cosmetic eyelid surgery, your surgeon will carefully examine your eyelids to make sure you do not have any eyelid lumps that could affect the results of your blepharoplasty procedure.
Here at Centre for Surgery in London, our surgeons focus on obtaining an accurate diagnosis before proceeding with eyelid surgery to remove a lump on the eyelid using a combination of surgical removal and a tissue biopsy which is sent for laboratory analysis.
How does a lump on the eyelid appear?
There is a wide range of different types of eyelid lumps which may develop, including:
Meibomian cysts, also known as chalazion – often appear as a well-defined hard lump which does not cause pain or discomfort.
Stye – these are often related to infection of the underlying hair follicles and are often painful and tender due to the buildup of pus and may have associated swelling and redness.
Shingles – often appear as small herpetic vesicles which contain a clear fluid in the periocular area. They may be painful and may exhibit crusting.
Xanthelasma – these are localised raised lumps containing a fatty material and are most commonly found in the lower eyelids. Eyelid xanthelasma can often be treated with an erbium laser for scarless results.
Skin cancer – cancerous lesions often exhibit a change in size, shape, or colour and may have a rolled pearly edge. They may also itch and bleed when subjected to minimal trauma.
How does a chalazion appear?
A chalazion is more accurately known by its medical term of a meibomian cyst. Meibomian cysts commonly occur on the eyelids due to blockage of the glands, which secrete natural skin oils under the surface of the skin. They most commonly look like a small well-localised lump. A chalazion often has variability in its size over a period of a couple of weeks, and its resolution can be hastened by the application of hot towel compresses and maintaining a high level of eyelid hygiene. In some cases, the meibomian cyst may persist for many months without causing any pain or tenderness. Although it may go away on its own, some types of recurrent chalazion will need to be surgically treated. Treatment for a meibomian cyst consists of an incision into the lump followed by expression of the cyst contents. With increasing financial pressures being placed on the public health care system, treatment for chalazion is no longer routinely offered on the NHS.
Surgery is carried out at Centre for Surgery by a surgeon specialising in eyelid surgery and involves a short and straightforward procedure carried out on the inner aspect of the eyelid using a local anaesthetic. In expert hands, there are no visible scars after chalazion surgery.
What are the causes of lumps on the eyelid?
A meibomian cyst or chalazion develops due to a blockage in the glands which secrete oil. A stye occurs due to an underlying infection in the hair follicles along the eyelash line. Both high-stress levels and hormonal fluctuations may precipitate the formation of styes. A stye may also develop into a chalazion once any infection has disappeared and left a residual hard lump along the margin of the eyelid. Chronic blepharitis may result in inflammatory changes that can affect the eyelids resulting in irritation, grittiness, pain and a red or crusted appearance. Blepharitis may also result in a higher likelihood of meibomian cyst formation or styes. Good eyelid hygiene will help to prevent blepharitis from occurring.
Eyelid xanthelasma is commonly due to raised cholesterol levels but may also be found in those with chronic liver disease, including primary biliary cirrhosis. Xanthelasma may also occur in certain dermatological conditions.
Are eyelid lumps and bumps dangerous?
Most eyelid lumps and bumps are not dangerous and are typically benign (non-cancerous). However, in some cases, eyelid lumps and bumps may be a sign of a more serious condition or may require medical attention.
For example, a lump or bump that is growing rapidly, causing pain or discomfort, or affecting your vision may require evaluation by a healthcare professional. Additionally, certain types of eyelid lumps and bumps, such as skin cancer, can be potentially dangerous and require prompt treatment.
It is important to have any new or changing lumps or bumps on the eyelid evaluated by a qualified healthcare professional to determine the cause and appropriate treatment, if necessary. In some cases, a biopsy may be required to determine whether the lump or bump is benign or malignant.
What is the best way to treat lumps and bumps on the eyelid?
Many types of eyelid lumps and bumps can be effectively treated with the application of hot towel compresses and with regular cleansing of the eyelids. Some types of lesions, such as chalazion, may go away on their own. In persistent cases, a surgical procedure may be required to drain the cyst. Many patients may prefer a non-invasive option and consider surgery if these measures fail. An experienced eyelid surgeon should be chosen to operate on these common eyelid conditions due to the delicate anatomy of the eyelid and to ensure excellent cosmetic results.
As part of your treatment to get rid of eyelid lumps and bumps, any tissue removed during surgery will always be sent for a histological examination to achieve an accurate diagnosis to rule out any cancerous changes.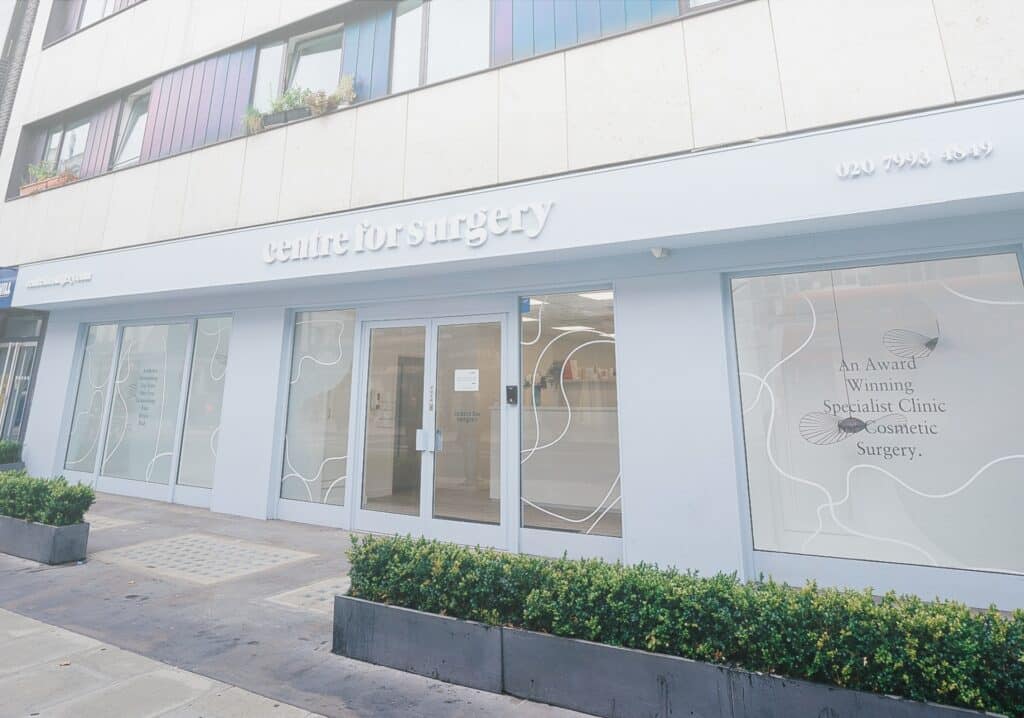 Amazing from start to finish, the communication was the main thing was fully informed and looked after, on the day of my breast augmentation, the staff were fab and made me feel at ease through out the whole process. Thank you so much.
Mohammed Farid
18/11/2021
I've had such a great experience with excellent advice, care and attention and surgical treatment (gynaecomastia) - I can fully endorse the treatment I have received from Centre for Surgery with absolutely no qualms at all. Brilliant in every way - thank you all so much.
Caroline Thorpe
14/11/2021
Very pleased with my whole experience of having a procedure. Was so nervous about getting treatment and i was reassured and felt so comfortable throughout thanks to the amazing nurses. I definitely made the right decision to have breast augmentation at centre for surgery with dr erel.
Melissa Briggs
08/11/2021
So glad I went with centre for surgery, the whole process went very smoothly from the consultations down to the actual day of the procedure. I was so nervous on the day but the whole team put me at ease and I'm happy with my results as I feel a lot more comfortable wearing certain clothes now. My surgeon was Alberto Di Giuseppe who performed a breast Augmentation on me, and I would definitely recommend as he was very clear on what the outcome of the surgery would be and which size would look the best for my frame.
Couldn't be happier with Dr Tillo work,i had my breast surgery one week ago and so happy with the results so far,all the staff are extremely nice and very supportive,i would definitely recommend their services,thank so much
From start to the finish everything was perfect for tummy tuck surgery. All staff is very friendly and the aftercare has been good. The Doctor and the nurse team was fantastic. I'm so happy...result is amazing. Thank you!!!
This was overall a great experience, all the staff at Centre for Surgery were friendly and put me at ease. It is a nerve wracking thing to go through an op but the staff were so nice. Mr Ertan has got a great team around him. On the day of the operation everything went smoothly to plan, there was no delay or holdups, I had another consultation with Mr Ertan who confirmed what was going to be done and that I was still happy to proceed. I was prepped for the procedure, I met with the anaesthetist who again was really nice and put me at ease explaining his role. After the procedure I woke up with the nurse by my side making sure I was OK and checking on me, I was able to stay in the clinic until I was ready to leave and was not rushed at all. I was well looked after from the start to the point when I was discharged. Post operation I was staying at a local hotel it was so close there was no point in even getting a taxi and I was able to walk back where my partner was waiting for me. I was expecting a lot of bruising to both my eyes but there was very little if any by the time the cast came off after 7 days, I am now at the two week post operation point and it is healing well with no outwardly visible bruising or scaring. The next milestone is a checkup at the 6 week point with my surgeon. If you're thinking of having something like this done I would highly recommend getting in touch with Centre for Surgery.
The staff at Centre for Surgery were very kind and accommodating. They answered any questions I had about the procedure and were constantly checking up on me. A special thank you to Christina for all her support throughout.
I would just like to state the quality of care received from the nurses at Centre for Surgery was beyond the highest level. Sophie takes her patient care to another level beyond words. She always puts me at ease. She is there for me even at awkward hours just when I mostly needed reassurance and she is one of the most compassionate nurses I have come across and demonstrates her passion naturally for caring for others. She totally deserves recognition at its finest and thank you for always being there for me. 😍