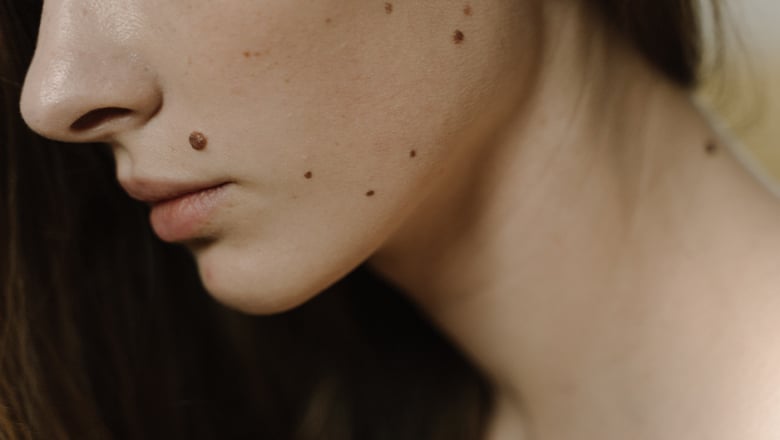 Itchy or bleeding moles can result from scratching them or when they have become irritated such as when caught on items of clothing, scratching insect bites or razor cuts during shaving. Certain types of hair removal may traumatise moles and cause them to bleed. Moles that are itchy or are bleeding may also be a sign of possible skin cancer.
There are recognised features that may signify a mole that has become cancerous and could be a possible melanoma. We would recommend seeking an urgent assessment from a dermatologist skilled in the diagnosis and treatment of skin cancer. If you have noticed any change in your moles such as a change in shape, colour, irregularity of border or they are bleeding or itchy, it's important to get this assessed at the earliest opportunity as early diagnosis of skin cancer has a higher likelihood of successful treatment. Mole removal in London is one of the most popular procedures at Centre for Surgery.
It is good practice to have moles regularly checked on a yearly basis or as recommended by a skin specialist particularly if you have a previous history of moles that have developed cancerous changes or have been treated for skin cancer. We cannot emphasise enough that an early and accurate diagnosis is fundamental in optimising treatment outcomes. Late diagnosis of moles that have become cancerous may result in potentially life-threatening outcomes. If you are in any doubt about the appearance of your moles or if they have become itchy or are bleeding, it is best to get them checked out as soon as possible.
What does a cancerous mole look like?
Moles that have become cancerous often have characteristic clinical features that are specifically looked for by a dermatologist including:
Asymmetrical appearance – moles that look different on one side may be a feature of cancerous changes.
Change in size – abnormal moles may often in large compared with normal moles and may have colour changes within the mall including the appearance of pink patches within a non-uniform black or brown colour.
Irregular borders – cancerous moles often have irregular margins compared with the smooth margins of a normal mole.
If any of the above symptoms apply to you and you have developed bleeding or itchiness in your mole, we would recommend an urgent clinical assessment by a specialist dermatologist. Here at Centre for Surgery, we offer the full range of mole removal treatment options including surgical removal with biopsy. Contact us on 020 7993 4849 or complete the contact form below.
Should I be concerned if I cut my mole?
People who attempt to cut a mole may develop persistent bleeding which may result in prolonged healing times. If the mole is cut away from the skin then this could result in significant bleeding which requires urgent medical attention. We would strongly advise against attempting to remove moles yourself as this could increase the risk of developing an infection and unsightly scarring.
Why should I avoid picking at my mole?
People who pick a mole may develop localised bleeding and this could result in pain and discomfort. Although picking a mole is not linked with the development of skin cancer, persistent picking may result in delayed wound healing and this could result in abnormal scarring. Sometimes the scarred appearance of a mole that has been picked at may resemble a malignant melanoma. We would advise against picking your mole.
RELATED: Different types of scars
Is an itchy mole potentially serious?
In most cases, moles that feel itchy are unlikely to be symptoms of potential skin cancer as certain activities such as shaving or persistent rubbing may result in itchiness. If a mole is very itchy or symptoms of itchiness are getting worse over time and particularly if it starts to bleed or crust over, this should be assessed by a specialist as they could be potentially cancerous changes developing in the mole. Having a mole check is an effective way of assessing potentially cancerous moles and is regularly carried out at our 106 Crawford Street clinic in London.
What causes my mole to feel itchy?
Itchy moles are commonly due to inflammatory changes which result in the stimulation of nerve endings beneath the skin. Other causes may include excessively dry skin or a localised injury to the skin. As explained earlier, the itch of a mole is unlikely to be due to skin cancer if it is the only symptom but in some cases, malignant skin cells may be causing irritation of the nerve endings within the mole. It is important to determine the character of the itchiness when deciding if it is a potentially serious symptom. Itchiness that develops suddenly and settles down fairly quickly is usually the result of a localised injury to the skin and has a low risk of being associated with skin cancer. However, we would recommend having a mole checked by a skin specialist if your mole does itch to be on the safe side.
Can a mole become cancerous from scratching it?
Moles are not known to become cancerous simply from scratching although a mole that has become cancerous may be particularly itchy. Certain symptoms should trigger an assessment by a dermatologist including significant or persistent itchiness, bleeding or discomfort. A comprehensive skin cancer screening assessment can help to confirm or rule out skin cancer for your peace of mind.
What should I do if I accidentally scratch off a mole?
Bleeding is most likely to occur if you accidentally scratch off a mole and the deeper layer of the skin could be affected which may increase the likelihood of bleeding occurring even with trivial injury in the future. Although scratching of a mole can be painful, it is not linked with an increased risk of cancerous changes. If you develop a bleeding mole after injury to the skin, there is no need to be worried as this can be easily treated. Moles that begin to bleed with no obvious cause should be urgently assessed by a specialist as this could be a potential symptom of melanoma.
RELATED: Mole Removal
Amazing from start to finish, the communication was the main thing was fully informed and looked after, on the day of my breast augmentation, the staff were fab and made me feel at ease through out the whole process. Thank you so much.
Mohammed Farid
18/11/2021
I've had such a great experience with excellent advice, care and attention and surgical treatment (gynaecomastia) - I can fully endorse the treatment I have received from Centre for Surgery with absolutely no qualms at all. Brilliant in every way - thank you all so much.
Caroline Thorpe
14/11/2021
Very pleased with my whole experience of having a procedure. Was so nervous about getting treatment and i was reassured and felt so comfortable throughout thanks to the amazing nurses. I definitely made the right decision to have breast augmentation at centre for surgery with dr erel.
Melissa Briggs
08/11/2021
So glad I went with centre for surgery, the whole process went very smoothly from the consultations down to the actual day of the procedure. I was so nervous on the day but the whole team put me at ease and I'm happy with my results as I feel a lot more comfortable wearing certain clothes now. My surgeon was Alberto Di Giuseppe who performed a breast Augmentation on me, and I would definitely recommend as he was very clear on what the outcome of the surgery would be and which size would look the best for my frame.
Couldn't be happier with Dr Tillo work,i had my breast surgery one week ago and so happy with the results so far,all the staff are extremely nice and very supportive,i would definitely recommend their services,thank so much
From start to the finish everything was perfect for tummy tuck surgery. All staff is very friendly and the aftercare has been good. The Doctor and the nurse team was fantastic. I'm so happy...result is amazing. Thank you!!!
This was overall a great experience, all the staff at Centre for Surgery were friendly and put me at ease. It is a nerve wracking thing to go through an op but the staff were so nice. Mr Ertan has got a great team around him. On the day of the operation everything went smoothly to plan, there was no delay or holdups, I had another consultation with Mr Ertan who confirmed what was going to be done and that I was still happy to proceed. I was prepped for the procedure, I met with the anaesthetist who again was really nice and put me at ease explaining his role. After the procedure I woke up with the nurse by my side making sure I was OK and checking on me, I was able to stay in the clinic until I was ready to leave and was not rushed at all. I was well looked after from the start to the point when I was discharged. Post operation I was staying at a local hotel it was so close there was no point in even getting a taxi and I was able to walk back where my partner was waiting for me. I was expecting a lot of bruising to both my eyes but there was very little if any by the time the cast came off after 7 days, I am now at the two week post operation point and it is healing well with no outwardly visible bruising or scaring. The next milestone is a checkup at the 6 week point with my surgeon. If you're thinking of having something like this done I would highly recommend getting in touch with Centre for Surgery.
The staff at Centre for Surgery were very kind and accommodating. They answered any questions I had about the procedure and were constantly checking up on me. A special thank you to Christina for all her support throughout.
I would just like to state the quality of care received from the nurses at Centre for Surgery was beyond the highest level. Sophie takes her patient care to another level beyond words. She always puts me at ease. She is there for me even at awkward hours just when I mostly needed reassurance and she is one of the most compassionate nurses I have come across and demonstrates her passion naturally for caring for others. She totally deserves recognition at its finest and thank you for always being there for me. 😍