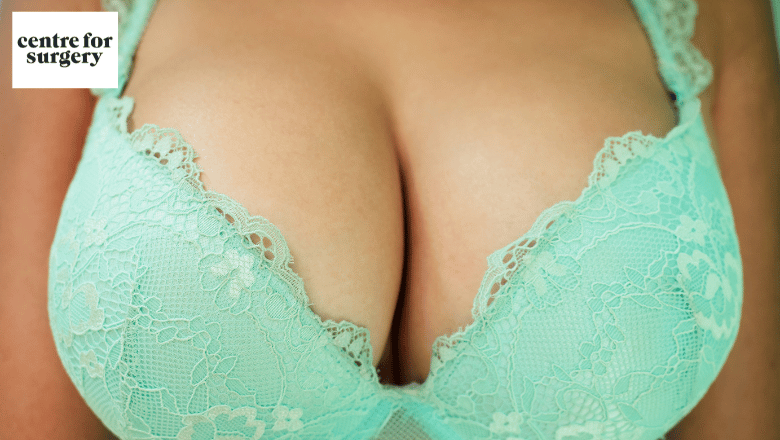 A breast reduction is considered medically necessary when the size of the breasts causes physical symptoms such as chronic back, neck, and shoulder pain, skin irritation and rashes, physical limitations, poor posture, bra strap grooves, breathing difficulties, and when it negatively impacts a person's quality of life and self-esteem. In such cases, a surgeon may recommend a breast reduction as a medical solution to alleviate these symptoms. Centre for Surgery is considered one of the leading plastic surgery clinics in the UK, with extensive experience in breast reduction surgery.
RELATED: Breast Reduction FAQs – Q&As about Breast Reduction Surgery
What causes breasts to grow too big?
Hormonal Changes
Breast size is primarily determined by hormonal changes that occur during puberty, pregnancy, and menopause. The hormones estrogen and progesterone play a crucial role in the growth of the mammary glands, leading to breast enlargement. During puberty, the body produces more of these hormones, leading to the growth of the breasts. During pregnancy, hormone levels rise, causing the breasts to grow and prepare for lactation. Hormonal fluctuations during menopause can also cause changes in breast size, leading to increased or decreased growth.
Obesity
Being overweight or obese can cause the breasts to grow larger due to an increase in fatty tissue. Fat deposits in the breast area can lead to a larger bust size, but it is important to note that the size increase may not be proportional to overall body weight gain.
Genetics
Breast size and shape are largely determined by genetics. If your family has a history of large breasts, it is more likely that you will also have larger breasts.
Certain Medications
Some medications, such as hormonal birth control pills, can lead to breast enlargement. Hormonal birth control pills contain estrogen and progesterone, which can cause the breasts to grow. Additionally, some medications used to treat conditions such as depression or schizophrenia can also lead to breast enlargement.
Age
As women age, the breasts can lose their elasticity and become larger due to the accumulation of fatty tissue. This can lead to a gradual increase in breast size over time.
Rapid Weight Gain or Loss
Rapid weight gain or loss can also cause the breasts to grow or shrink in size. Sudden changes in weight can affect the fatty tissue in the breasts, leading to changes in their size.
There are various factors that can cause the breasts to grow too big, including hormonal changes, obesity, genetics, certain medications, age, and rapid weight gain or loss. We would recommend scheduling a consultation at Centre for Surgery in London if you are experiencing sudden or drastic changes in breast size, as this could be a sign of a more serious underlying condition.
What physical symptoms make a breast reduction medically necessary?
Back, Neck, and Shoulder Pain
One of the most common physical symptoms of large breasts is back, neck, and shoulder pain. The weight of large breasts can put a significant amount of strain on the upper body, causing discomfort and even chronic pain in some cases.
RELATED: Large Heavy Breasts – Solutions for Neck, Shoulder and Back Pain
Poor Posture
Large breasts can also cause poor posture, leading to chronic pain in the neck, back, and shoulders. This can also lead to a hunching of the upper body, which can be both painful and unsightly.
Skin Irritation and Rashes
Women with large breasts are often prone to skin irritation and rashes in the breast and underarm area. This is due to the friction caused by the breasts rubbing against clothing, leading to discomfort and even infection.
Physical Limitations
Women with large breasts may experience physical limitations, such as difficulty with exercise or performing daily activities. This can lead to a reduced quality of life and a decreased sense of independence.
Poor Self-Esteem and Body Image Issues
Women with large breasts may also experience poor self-esteem and body image issues due to the negative attention they receive from others. This can lead to feelings of self-consciousness and insecurity, which can have a significant impact on mental health.
Bra Strap Grooves
Women with large breasts may experience bra strap grooves, which are indentations in the skin caused by the pressure of tight bra straps. This can be both painful and unsightly.
Breathing Difficulty
Large breasts can also cause breathing difficulty, especially for women who have a larger bust size relative to their body size. This can be a serious health concern, as it can lead to difficulties with physical activity and even respiratory distress.
Women with large breasts may experience a range of physical symptoms, including back, neck, and shoulder pain, poor posture, skin irritation and rashes, physical limitations, poor self-esteem and body image issues, bra strap grooves, and breathing difficulty. If these symptoms are causing significant distress or affecting daily life, a breast reduction at Centre for Surgery may be medically necessary. It is important to consult a specialist plastic surgeon to determine if this procedure is right for you.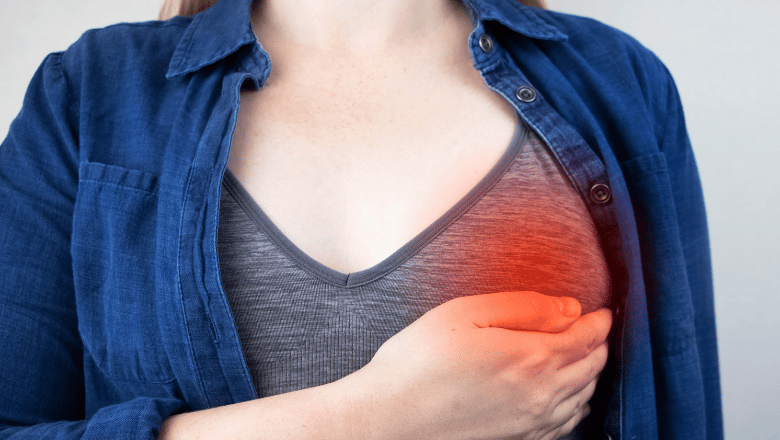 What are the psychological reasons for getting a breast reduction?
Body Image Issues
Many women with large breasts may struggle with body image issues, feeling self-conscious about their appearance and seeking to improve their self-esteem through surgery. Women with large breasts may feel that their bust size draws unwanted attention and can lead to negative body image and low self-esteem.
Physical Discomfort
Women with large breasts may experience physical discomfort and pain due to the weight and size of their breasts. This can affect their quality of life and lead to a decreased sense of independence and self-worth.
Difficulty Finding Clothing
Women with large breasts may also struggle to find clothing that fits comfortably, leading to feelings of frustration and a lack of confidence in their appearance. This can also impact their ability to participate in physical activities and limit their overall lifestyle.
Mental Health
Large breasts can lead to a range of mental health issues, including anxiety, depression, and low self-esteem. Women who feel self-conscious about their appearance may avoid social situations, leading to social isolation and reduced quality of life.
Sexual Dysfunction
Women with large breasts may experience sexual dysfunction, including discomfort during sexual activity and difficulties with intimacy. This can lead to a decrease in sexual satisfaction and impact overall relationships.
Women who seek breast reduction may do so for a range of psychological reasons, including body image issues, physical discomfort, difficulty finding clothing, mental health concerns, and sexual dysfunction. Breast reduction surgery can provide relief from these symptoms and improve the overall quality of life, but it is important to carefully consider the potential risks and benefits of the procedure. It is recommended to consult with a mental health professional as well as a plastic surgeon at Centre for Surgery to ensure that the decision to undergo surgery is made with a full understanding of the psychological and physical implications.
Breast reduction surgery at Centre for surgery
If you would like to schedule a consultation for breast reduction surgery, get in touch with us today at 020 7993 4849 or complete the contact form below. Our state-of-the-art Baker Street clinic in Marylebone is considered one of the most advanced day surgery facilities in the UK and is home to highly specialised consultant plastic surgeons with years of experience performing all types of breast surgery, including breast reduction and breast reduction using liposuction.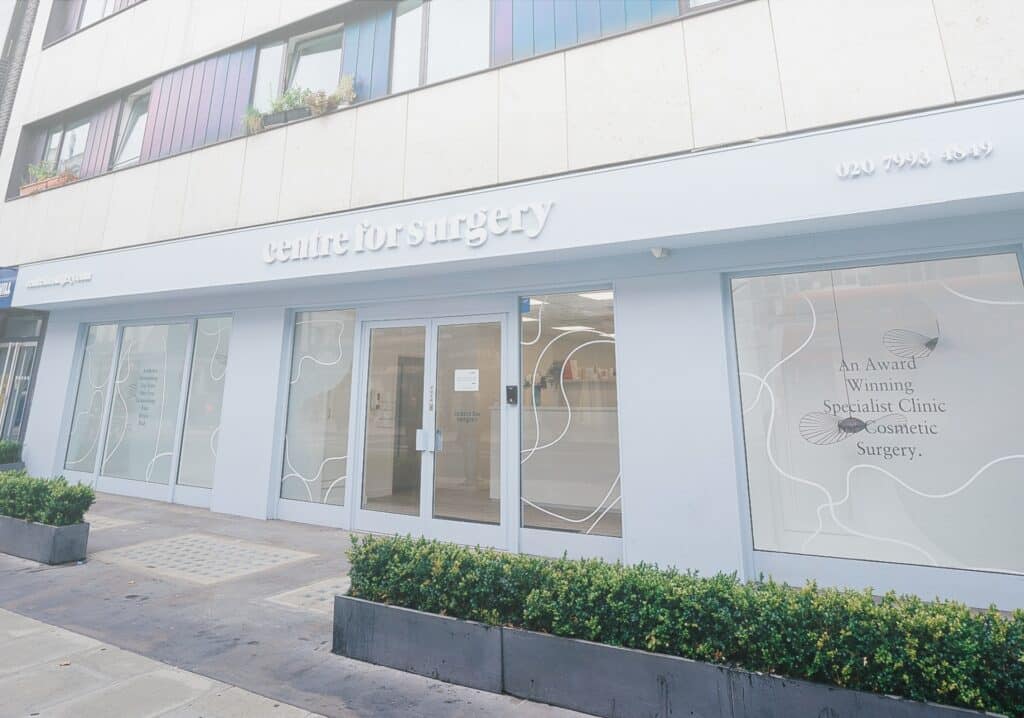 Amazing from start to finish, the communication was the main thing was fully informed and looked after, on the day of my breast augmentation, the staff were fab and made me feel at ease through out the whole process. Thank you so much.
Mohammed Farid
18/11/2021
I've had such a great experience with excellent advice, care and attention and surgical treatment (gynaecomastia) - I can fully endorse the treatment I have received from Centre for Surgery with absolutely no qualms at all. Brilliant in every way - thank you all so much.
Caroline Thorpe
14/11/2021
Very pleased with my whole experience of having a procedure. Was so nervous about getting treatment and i was reassured and felt so comfortable throughout thanks to the amazing nurses. I definitely made the right decision to have breast augmentation at centre for surgery with dr erel.
Melissa Briggs
08/11/2021
So glad I went with centre for surgery, the whole process went very smoothly from the consultations down to the actual day of the procedure. I was so nervous on the day but the whole team put me at ease and I'm happy with my results as I feel a lot more comfortable wearing certain clothes now. My surgeon was Alberto Di Giuseppe who performed a breast Augmentation on me, and I would definitely recommend as he was very clear on what the outcome of the surgery would be and which size would look the best for my frame.
Couldn't be happier with Dr Tillo work,i had my breast surgery one week ago and so happy with the results so far,all the staff are extremely nice and very supportive,i would definitely recommend their services,thank so much
From start to the finish everything was perfect for tummy tuck surgery. All staff is very friendly and the aftercare has been good. The Doctor and the nurse team was fantastic. I'm so happy...result is amazing. Thank you!!!
This was overall a great experience, all the staff at Centre for Surgery were friendly and put me at ease. It is a nerve wracking thing to go through an op but the staff were so nice. Mr Ertan has got a great team around him. On the day of the operation everything went smoothly to plan, there was no delay or holdups, I had another consultation with Mr Ertan who confirmed what was going to be done and that I was still happy to proceed. I was prepped for the procedure, I met with the anaesthetist who again was really nice and put me at ease explaining his role. After the procedure I woke up with the nurse by my side making sure I was OK and checking on me, I was able to stay in the clinic until I was ready to leave and was not rushed at all. I was well looked after from the start to the point when I was discharged. Post operation I was staying at a local hotel it was so close there was no point in even getting a taxi and I was able to walk back where my partner was waiting for me. I was expecting a lot of bruising to both my eyes but there was very little if any by the time the cast came off after 7 days, I am now at the two week post operation point and it is healing well with no outwardly visible bruising or scaring. The next milestone is a checkup at the 6 week point with my surgeon. If you're thinking of having something like this done I would highly recommend getting in touch with Centre for Surgery.
The staff at Centre for Surgery were very kind and accommodating. They answered any questions I had about the procedure and were constantly checking up on me. A special thank you to Christina for all her support throughout.
I would just like to state the quality of care received from the nurses at Centre for Surgery was beyond the highest level. Sophie takes her patient care to another level beyond words. She always puts me at ease. She is there for me even at awkward hours just when I mostly needed reassurance and she is one of the most compassionate nurses I have come across and demonstrates her passion naturally for caring for others. She totally deserves recognition at its finest and thank you for always being there for me. 😍