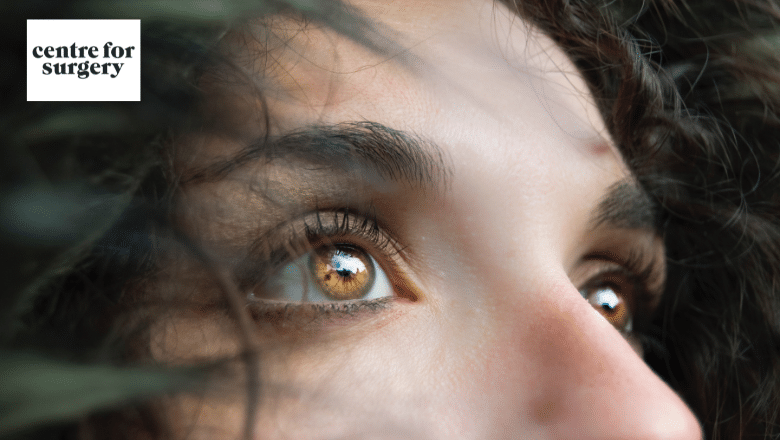 Rhinoplasty
, also known as a "nose job," is a surgical procedure that involves reshaping the nose to improve its appearance or function. The history of rhinoplasty dates back to ancient times, with evidence of the procedure being performed as early as 1500 BCE.
Ancient History
The earliest recorded instances of rhinoplasty can be found in ancient Indian and Egyptian texts. The Indian surgeon Sushruta, who lived around 600 BCE, is considered to be the "father of plastic surgery" and is known for his detailed descriptions of rhinoplasty techniques in his medical texts. Similarly, the ancient Egyptians also performed rhinoplasty, as evidenced by the nose reconstructions found on some of their statues.
Middle Ages and Renaissance
During the Middle Ages, rhinoplasty fell out of use, but it was revived during the Renaissance by Italian surgeons. The most famous of these was Gaspare Tagliacozzi, who wrote a book on the subject in 1597.
18th and 19th Centuries
In the 18th and 19th centuries, rhinoplasty continued to be refined and improved. In the 18th century, British surgeon John Orlando Roe developed a technique for rebuilding the nose using cartilage from the patient's own ear. In the 19th century, German surgeon Jacques Joseph developed a technique that involved making an incision inside the nose, which is still used in modern rhinoplasty.
20th Century
In the 20th century, rhinoplasty became increasingly popular and widely available. Advances in anesthesia and surgical techniques made the procedure safer and more effective. In the 1960s, American plastic surgeon Jack P. Gunter developed the "open rhinoplasty" technique, which involves making an incision on the columella (the strip of tissue between the nostrils) in addition to the incision inside the nose. This technique allows for greater visibility and precision during the surgery.
Today
Today, rhinoplasty remains one of the most popular cosmetic surgery procedures. Advances in technology and techniques continue to make the procedure safer and more effective, and it is performed by plastic surgeons around the world.
Types of Rhinoplasty
There are two main types of rhinoplasty: functional and cosmetic.
Functional Rhinoplasty
Functional rhinoplasty is performed to improve the function of the nose, rather than its appearance. This type of surgery is typically performed to correct issues such as a deviated septum, which can cause difficulty breathing. Other common functional issues that can be corrected with rhinoplasty include a crooked nose, a drooping tip, or a large nostril flare.
Cosmetic Rhinoplasty
Cosmetic rhinoplasty is performed to improve the appearance of the nose. This can include reducing the size of the nose, reshaping the tip, or changing the angle between the nose and the upper lip. Many people choose cosmetic rhinoplasty to correct a nose that they feel is too large or not in proportion with the rest of their face.
Nose Job Recovery and Risks of Rhinoplasty
Recovery from rhinoplasty can take several weeks or months. Immediately after the surgery, the nose will be swollen and bruised. Patients will need to wear a splint for the first week to help the nose maintain its new shape. Pain and discomfort can be managed with medication, and most patients are able to return to work within a few days.
Like any surgery, rhinoplasty carries risks. These can include infection, bleeding, and scarring. In rare cases, the nose may not heal properly, which can require additional surgery. Additionally, there is always a chance that the patient may not be completely satisfied with the results of the surgery. It is important to have realistic expectations and to carefully consider the risks and benefits before deciding to have the surgery.
RELATED: Is rhinoplasty worth it?
Choosing a Rhinoplasty Surgeon
When considering rhinoplasty, it is important to choose a qualified and experienced surgeon. Look for a surgeon who is on the GMC specialist register in the UK, and ask to see before-and-after photos of their previous patients. Make sure to ask the surgeon about their experience with the specific type of surgery you are considering, and be sure to discuss any concerns or questions you may have.
RELATED: How to Choose The Best Nose Surgeon London
Rhinoplasty & Nose Jobs at Centre for Surgery
Rhinoplasty has been performed for thousands of years, with evidence of the procedure dating back to ancient India and Egypt. Throughout history, the procedure has been refined and improved, with the introduction of new techniques and advancements in technology making it safer and more effective. Today, it remains one of the most popular cosmetic surgery procedures. Rhinoplasty is a surgical procedure that can improve the appearance or function of the nose. There are two main types of rhinoplasty: functional and cosmetic. Recovery can take several weeks or months, and there are risks associated with the surgery. When considering rhinoplasty, it is important to choose a qualified and experienced surgeon and to have realistic expectations about the results.
If you would like to schedule a consultation, call us today on 020 7993 4849 or complete the contact form below to begin your journey towards achieving your ideal nose. Our state-of-the-art plastic surgery clinic is located in the heart of Marylebone in central London and is considered as a centre of excellence for all types of rhinoplasty surgery.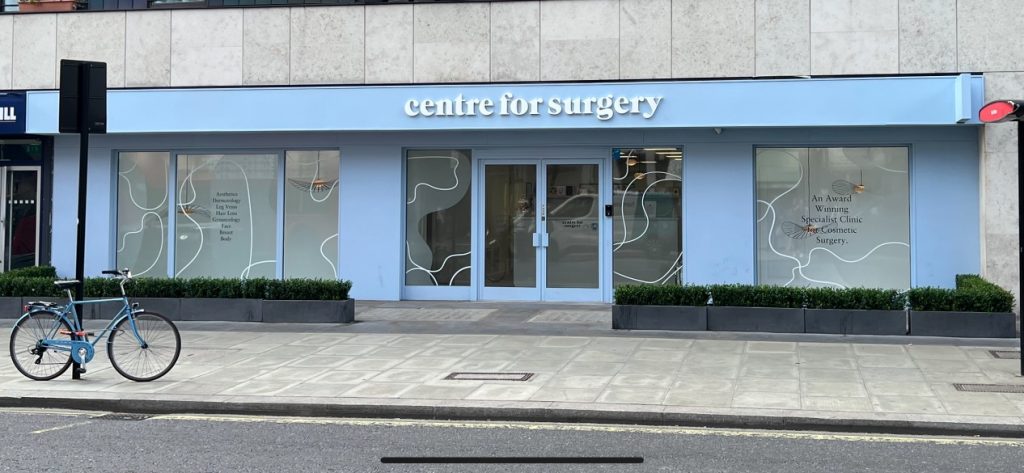 Amazing from start to finish, the communication was the main thing was fully informed and looked after, on the day of my breast augmentation, the staff were fab and made me feel at ease through out the whole process. Thank you so much.
Mohammed Farid
18/11/2021
I've had such a great experience with excellent advice, care and attention and surgical treatment (gynaecomastia) - I can fully endorse the treatment I have received from Centre for Surgery with absolutely no qualms at all. Brilliant in every way - thank you all so much.
Caroline Thorpe
14/11/2021
Very pleased with my whole experience of having a procedure. Was so nervous about getting treatment and i was reassured and felt so comfortable throughout thanks to the amazing nurses. I definitely made the right decision to have breast augmentation at centre for surgery with dr erel.
Melissa Briggs
08/11/2021
So glad I went with centre for surgery, the whole process went very smoothly from the consultations down to the actual day of the procedure. I was so nervous on the day but the whole team put me at ease and I'm happy with my results as I feel a lot more comfortable wearing certain clothes now. My surgeon was Alberto Di Giuseppe who performed a breast Augmentation on me, and I would definitely recommend as he was very clear on what the outcome of the surgery would be and which size would look the best for my frame.
Couldn't be happier with Dr Tillo work,i had my breast surgery one week ago and so happy with the results so far,all the staff are extremely nice and very supportive,i would definitely recommend their services,thank so much
From start to the finish everything was perfect for tummy tuck surgery. All staff is very friendly and the aftercare has been good. The Doctor and the nurse team was fantastic. I'm so happy...result is amazing. Thank you!!!
This was overall a great experience, all the staff at Centre for Surgery were friendly and put me at ease. It is a nerve wracking thing to go through an op but the staff were so nice. Mr Ertan has got a great team around him. On the day of the operation everything went smoothly to plan, there was no delay or holdups, I had another consultation with Mr Ertan who confirmed what was going to be done and that I was still happy to proceed. I was prepped for the procedure, I met with the anaesthetist who again was really nice and put me at ease explaining his role. After the procedure I woke up with the nurse by my side making sure I was OK and checking on me, I was able to stay in the clinic until I was ready to leave and was not rushed at all. I was well looked after from the start to the point when I was discharged. Post operation I was staying at a local hotel it was so close there was no point in even getting a taxi and I was able to walk back where my partner was waiting for me. I was expecting a lot of bruising to both my eyes but there was very little if any by the time the cast came off after 7 days, I am now at the two week post operation point and it is healing well with no outwardly visible bruising or scaring. The next milestone is a checkup at the 6 week point with my surgeon. If you're thinking of having something like this done I would highly recommend getting in touch with Centre for Surgery.
The staff at Centre for Surgery were very kind and accommodating. They answered any questions I had about the procedure and were constantly checking up on me. A special thank you to Christina for all her support throughout.
I would just like to state the quality of care received from the nurses at Centre for Surgery was beyond the highest level. Sophie takes her patient care to another level beyond words. She always puts me at ease. She is there for me even at awkward hours just when I mostly needed reassurance and she is one of the most compassionate nurses I have come across and demonstrates her passion naturally for caring for others. She totally deserves recognition at its finest and thank you for always being there for me. 😍